What are the new iconic jewelry and jewelry charms that stylish Parisians dream of? The latest creations from the great houses of Place Vendôme and young designers make us dream more than ever.

From the sculptural soundtrack to religious medallions through the rings set with the most beautiful diamonds, here is the list of all our precious desires. To the best of my mind ...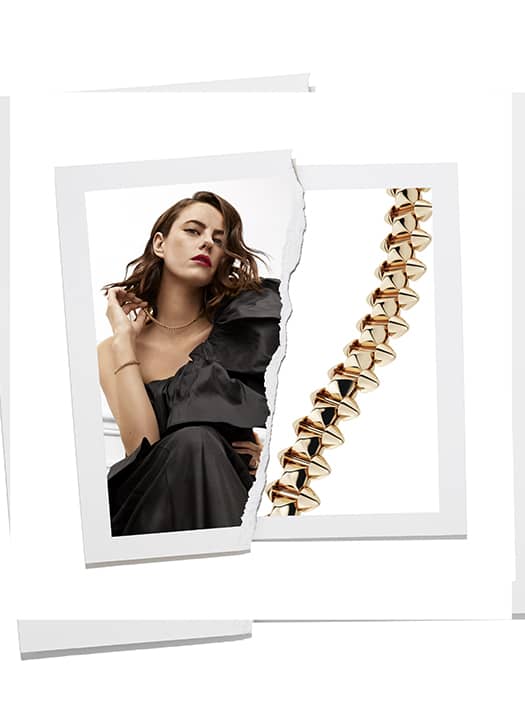 As rock as they are elegant, the wonders of the Clash de Cartier collection represent an alliance of opposites that oscillates between classicism and offset, like their ambassador, actress Kaya Scodelario . We play the adornment or choose between the two new models: the necklace or the flexible bracelet in pink gold. Divine.
Medium model Clash flexible necklace in pink gold € 18,100, medium model Clash flexible bracelet in pink gold € 8,150, all from Cartier
© Brianna Capozzi / Cartier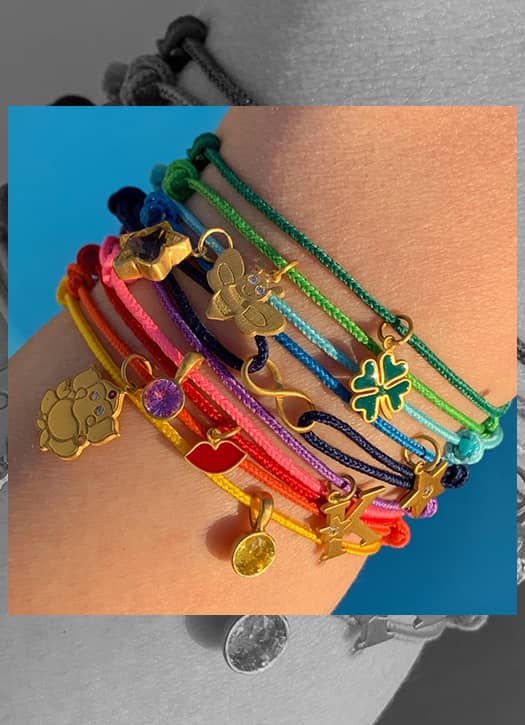 Always driven by her dreaming instinct, Marie-Hélène de Taillac transmits her child's soul in pretty yellow gold pendants to accumulate like charms on pretty colored cords around the wrist. Clover, bee, mouth, stone… The mix and match works every time.
Yellow gold pendants, Marie-Hélène de Taillac , from € 75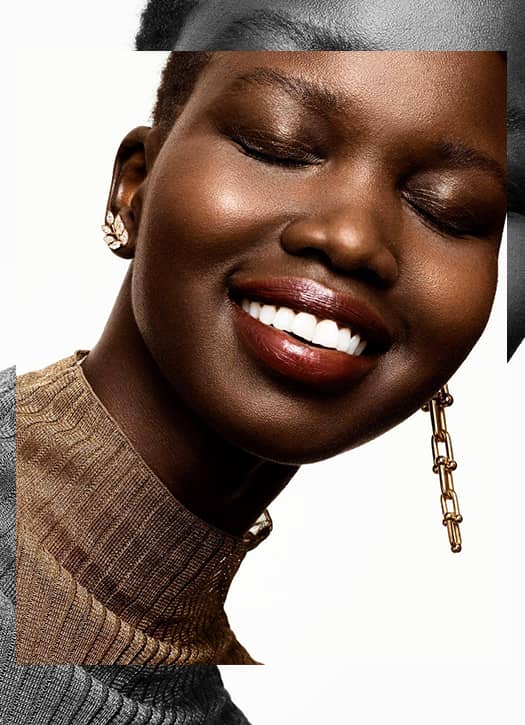 Tiffany and Co has a knack for setting off the radar of all our obsessions. Namely: link jewelry and the fashion statement to mismatch your earrings. On one side, a small branch in diamonds and rose gold. On the other hand, a pendant soundtrack like a chain, as subversive as you want.
Link earrings with gradient links € 6,450, Victoria branch earrings € 8,400, all by Tiffany and Co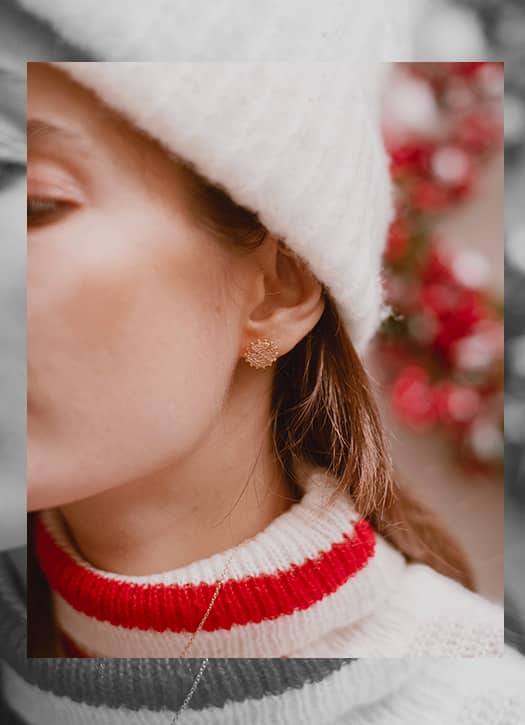 We indulge in the energy of the sun with Histoire d'Or ear chips at a mini price and beautifully in tune with the times with their round shape and their small pearls to mark the rays. This one, we also offer it for ourselves! For once, we can afford it.
Yellow gold plated Maggi chip earrings, Histoire d'Or , € 39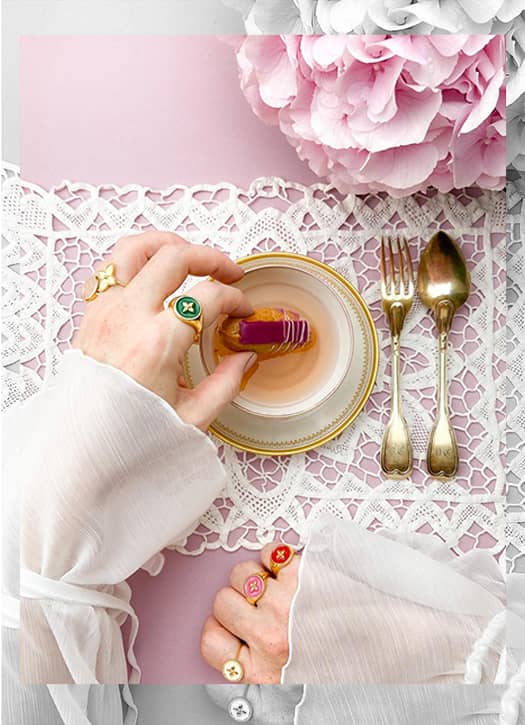 Who said that the signet ring was reserved for aristos? This symbol of high is shamelessly captured in the colorful versions of Cabirol : a Croisette flower in pink, green, Klein blue or turquoise lacquered vermeil. And why not one of each?
Chevalière Croisette ring in fir green lacquered vermeil, Cabirol , € 110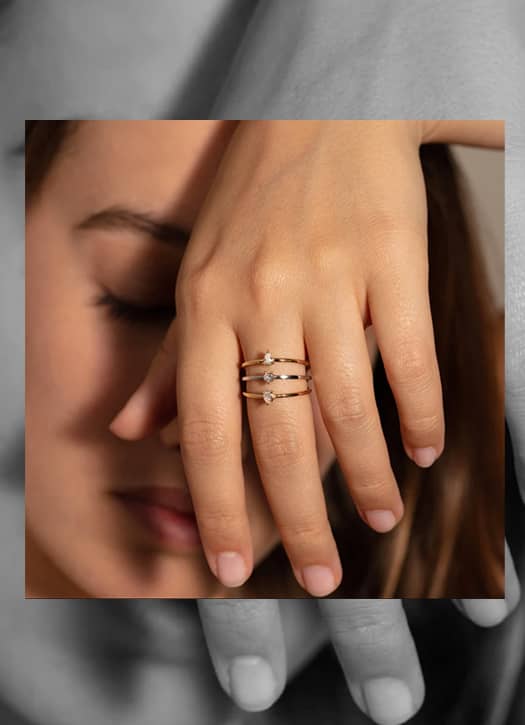 Delfina Delettrez , designer and incidentally Fendi heiress since daughter of Silvia, twists the purity of a white gold ring set with a solitaire by surrounding it with two yellow gold rings and their pear diamonds . A compendium of discreet refinement that is clearly out of the ordinary.
Triple ring Two In One, Delfina Delettrez , € 2,200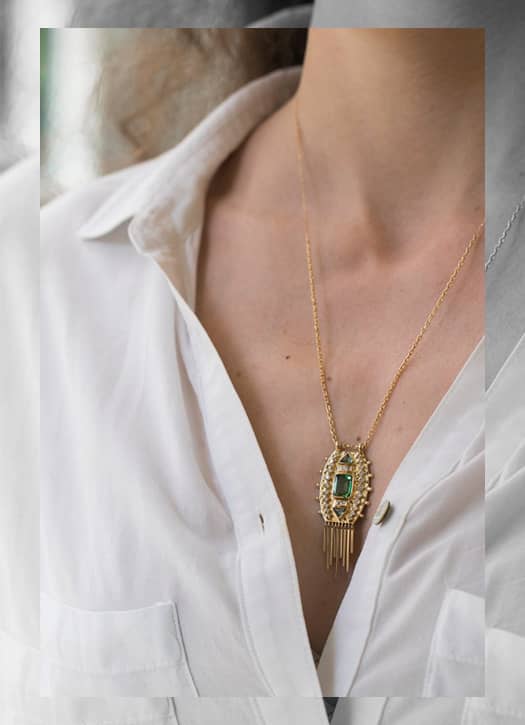 Celine Daoust's obsession? Talisman jewelry with a mystical touch. The Belgian designer has just inaugurated her first Parisian boutique at 8 rue de Grenelle (6th arrondissement), where you can finally try in real life this magnificent spiritual necklace in yellow gold, tourmalines and diamonds, a veritable protective totem inspired by nature.
Necklace in yellow gold, tourmalines and diamonds, Celine Daoust , € 6,695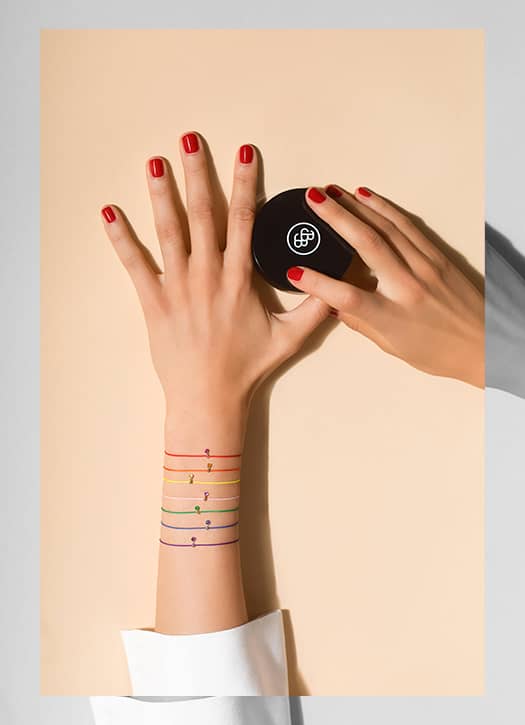 The concept of the made in France label La Brune & La Blonde ? Wear a bare diamond directly on the skin, mounted without setting and hanging from an ultra-pop cord. Enough to admire the most precious of stones from all angles. Better still, the designer Véronique Tournet now offers her cult bracelet with pink, yellow, blue or orange sapphires , amethysts, rubies or even tsavorites. A real rainbow around the wrist.
BB collection, La Brune et la Blonde , from 230 € per bracelet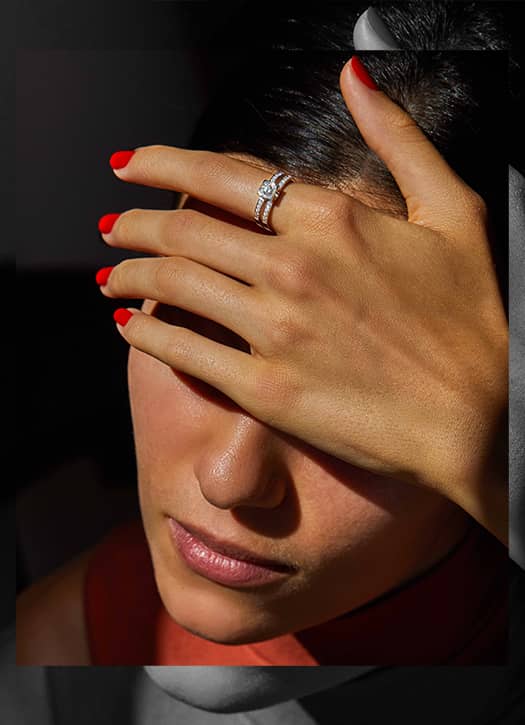 Dinh Van sees life square with its new Cube collection, still minimalist and frankly desirable. Her square-shaped ring is surrounded by two rows of diamonds in the signature white gold of the star Parisian label.
Le Cube Diamant large model paved ring in white gold and diamonds, Dinh Van , € 3,990
© Raphaël Lugassy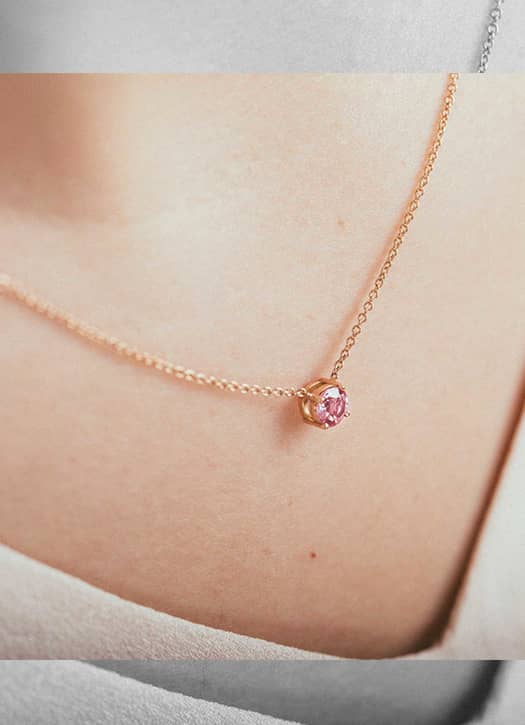 To (itself) offer softness and serenity, Gemmyo offers an adorable pendant in pink gold and rubellite tourmaline known for its soothing properties and capable of fueling the energy of the heart chakra . Absolute peace is here. Namaste !
Lady Tourmaline pendant, Gemmyo , 640 €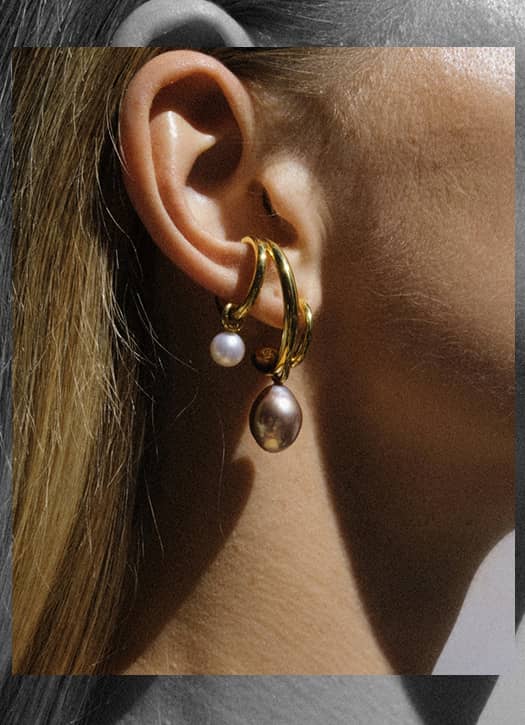 Charlotte Chesnais continues to dress the face with her earrings as sculptural as they are disruptive. Evidenced by this model to be worn only on one ear in yellow vermeil and freshwater pearls, whose open buckle perfectly matches the shape of the ear.
Pearl Triplet Earring, Charlotte Chesnais , € 790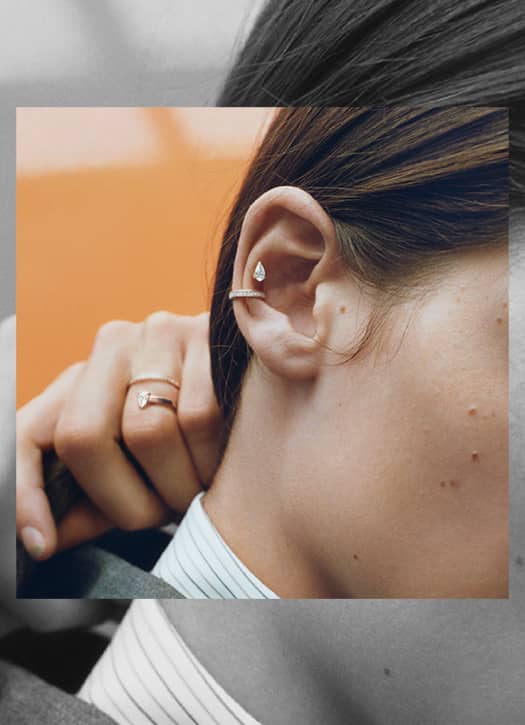 Repossi , a venerable Turin jewelry house, has made " vacuum setting " its specialty. The idea? Give the illusion that the diamond is suspended in the air, simply placed on the skin like a drop of water. An architectural delicacy that is a work of art, both as an earring and on a ring.
Ear clip set on empty in pink gold € 3,300, ring set on empty on white gold € 6,500, all Repossi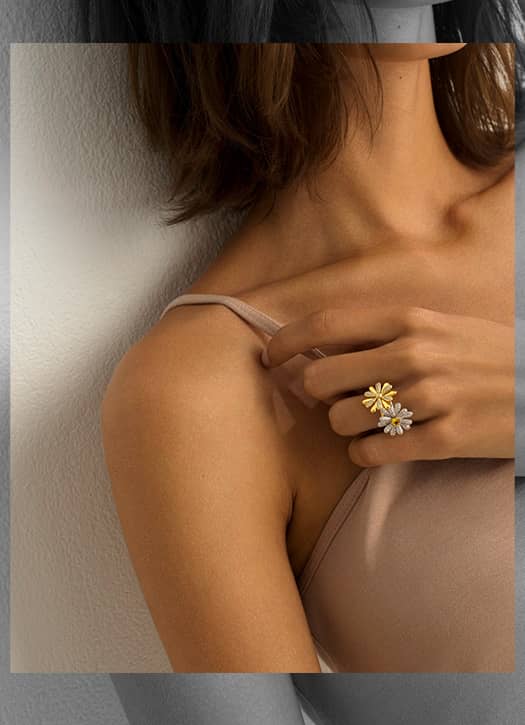 There is now a new way of giving flowers: bet on the incredible Marguerite de Poiray ring in diamonds and set with a magnificent central yellow sapphire . The kind of flower that we would like to find like that, around a meadow.
Flower ring in white gold and diamonds € 6,000, Flower ring in yellow gold and diamonds € 3,500, all by Poiray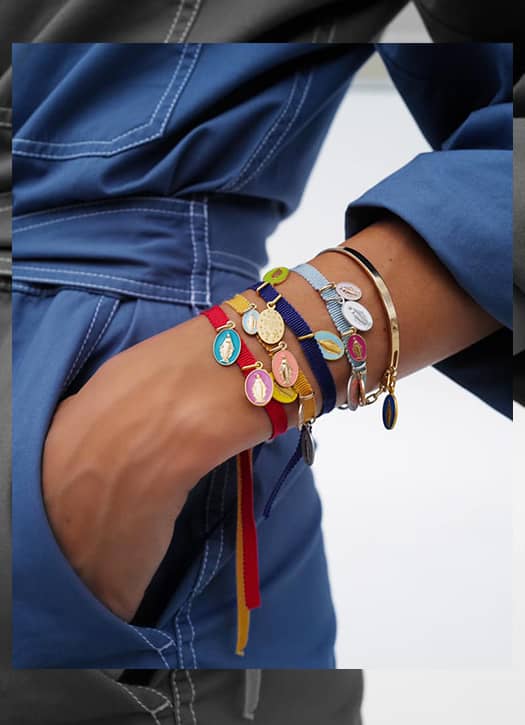 If we can afford the protection of the Blessed Virgin at the mythical church of the rue du Bac where she would have appeared in 1830, the yellow gold version of Arthus Bertrand of the famous medallion has a quality that is both religious and stylish.
Miraculous Medal pendants in yellow gold, Arthus Bertrand , from € 180
Also discover the new grigri which makes Parisiennes crack , 10 new brands of bags discovered on Instagram and the new generation of accessories .