A few seasons ago, on the jewelry side, it was time for minimalism . We liked the clean lines, the monochromes and the very fine designs. But that was before. Make way! From now on, the gri-gri is uninhibited and signs the great return of the pearl , and more particularly of the colorful necklace in the playground.
Like us, the designers feel a mad desire to adorn themselves with feel good and regressive summer jewelry and do not stop putting on pearls: glass, shell, freshwater pearls, plastoc ', discreet or tape by eye, surfer style , Pocahontas , Africa or playa ... We take stock of the most desirable collections of the season, to accumulate and mix endlessly.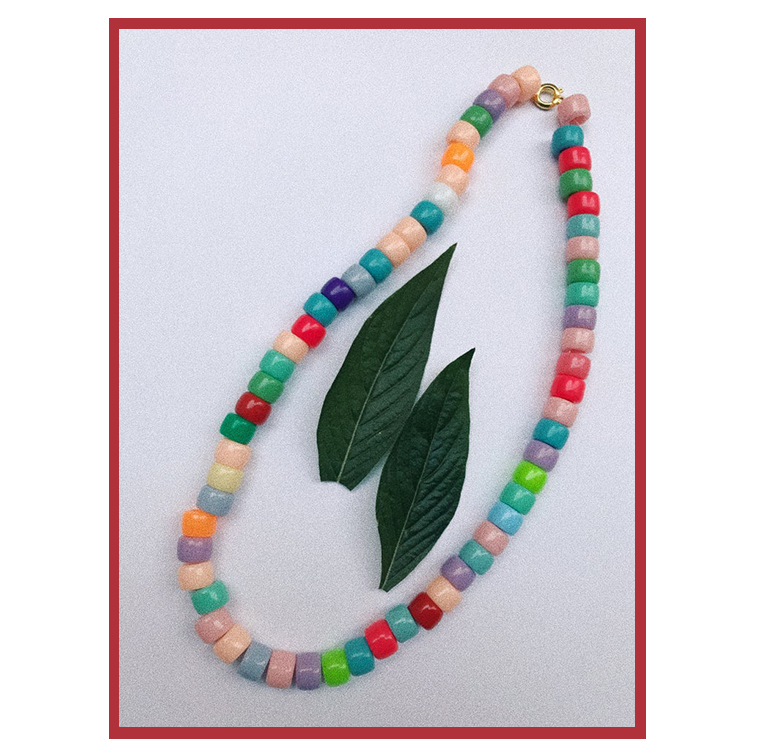 The designer: we cannot reveal to you for the moment who is behind this new jewelry label, under the code name Hop Jewels . All we can tell you is that it does not betray its colorful universe at will. Mystery and gumdrop...
The collections: pretty naïve necklaces and bracelets, playground spirit. You probably had similar ones in your treasure box when you were small, so it is with divine regression that we rediscover the pleasure of wearing these multicolored pearls . Ready to play bungee?
Necklace from € 17 on www.hopjewels.bigcartel.com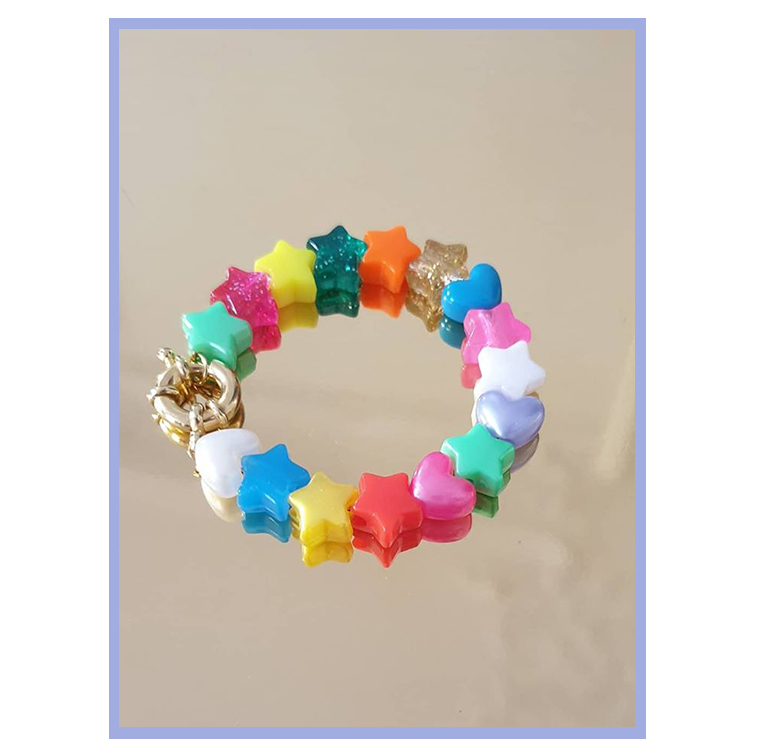 The designer: Valérie created her jewelry label when her daughter arrived… on June 26th . This autodidact, formerly responsible for the establishment of an Italian lingerie brand in France, makes all her models by hand in her Parisian workshop .
The collections : after having been a hit with her antique jewelry-style medals in 24-carat gold-plated brass, Valérie offers little colorful wonders for summer, such as the gently regressive Léon rainbow necklace in large mesh set with pearls in the shape of small stars and Turtle bracelets covered with resin turtles.
Bracelet from € 49 on www.26juin-bijoux.com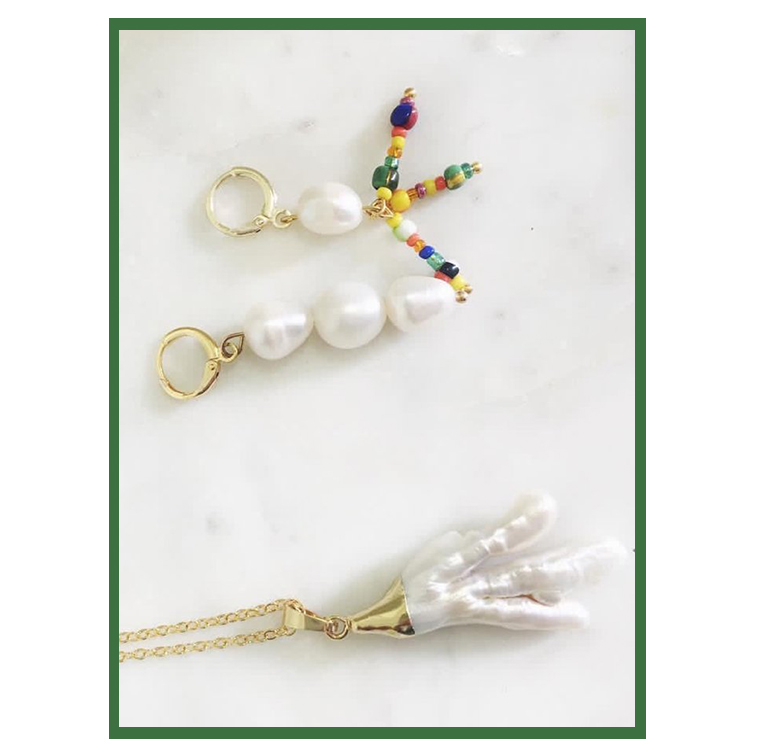 The designer: settled for two years in Dubai , Axelle began to take an interest in stones by strolling through the Gold Souk , the huge market for stones and gold, and by meeting Indian professionals. She returned to Paris in 2016 and immediately launched her brand, inspired by her travels. His hobby? The mix of styles and the accumulation of jewelry, which she makes herself at home.
The collections: to stand out on the market (" We all do a little the same thing ", she concedes), Romy Joe offers a very beach and ethnic line, mixing pearls of all shapes, materials and colors. But her little cute sin is the shells (the real ones, please) coming directly from Martinique . It smells like summer ...
Earrings from € 20 on www.romyjoe.com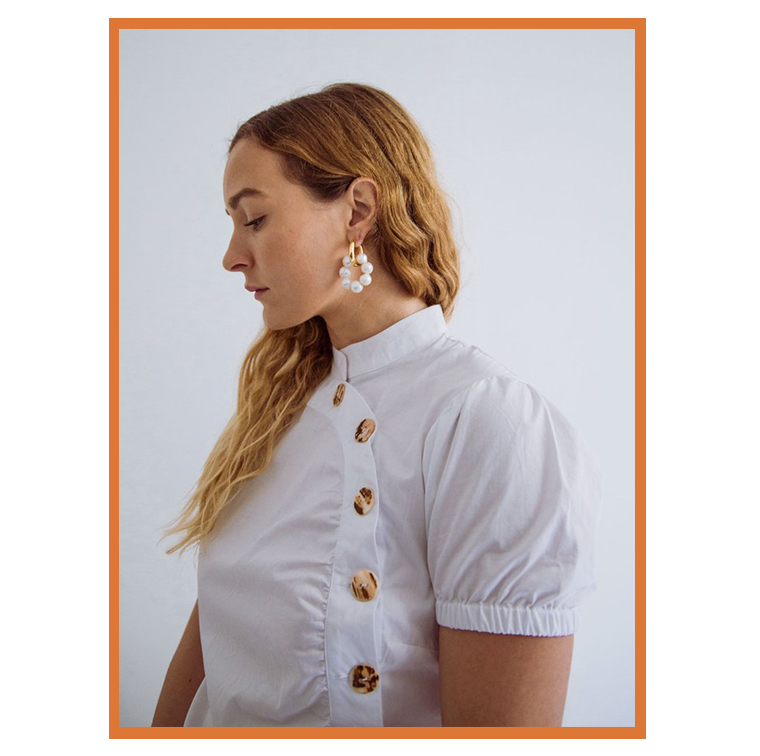 The designer: her joyfully messy showroom became the headquarters of influencers during Parisian fashion weeks , who came to look for something to accessorize " cool " couture and ultra-worked outfits.
The collections: a spirit " Under the ocean " very oriented towards natural shells, coral and freshwater pearls, signature of the label. Down with symmetry! The BO are worn mismatched, the details of the necklace move to the side of the neck and the clasp sticks to the pendant. Jade , brass , bamboo and turquoises come to twist these recognizable beauties among a thousand.
Mismatched earrings from 201 € on www.matchesfashion.com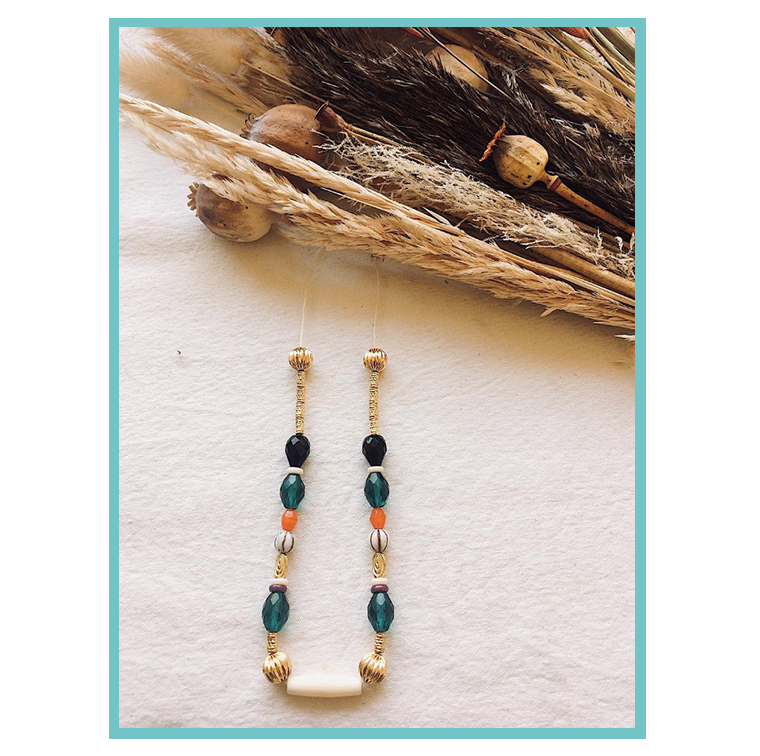 The designer: when she was living in Australia , Aude Banou discovered a passion for the colored pearls that can be found in the pretty specialist shops of Byron Bay. A revelation. Back in Paris, all her friends want to wear her gypsy chic necklaces. By A was born. Daphné Bürki has already been seen with on TV.
The collections: Aude assembles unique pieces , most often crew-necked in mineral colors. The young designer does not yet have a site, the adventure is very recent and above all, she has a " real " job in the comm 'at the same time. His best showcase? His Instagram account @bya_bijoux , a super inspiring feed where we find his latest models. To order, just contact her by DM.
Necklace from € 25 on Instagram @bya_bijoux and @audebanou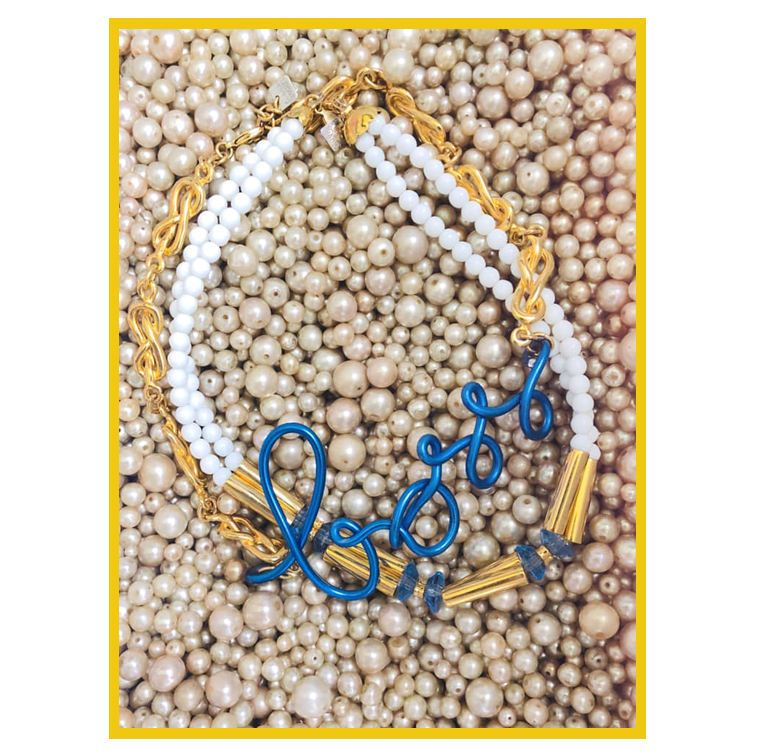 The designer: the discreet jewels of a well-behaved bourgeois, very little for Hélène Marois . What she likes is what shows. Trained in gemology at the rue du Louvre school and in Boulle, this free spirit imagines her creations in 3D rather than drawing them, just to imagine #IRL the rendering worn.
The collections: a string of more or less fine or flashy pearls, always colorful and playful, sometimes pimped with a hand-crafted aluminum wire to proclaim your mood of the day: badass, feminist, cool , boss… All produced in small series in Paris.
Pearl necklace from € 35 on www.surlestoitsdeparis.com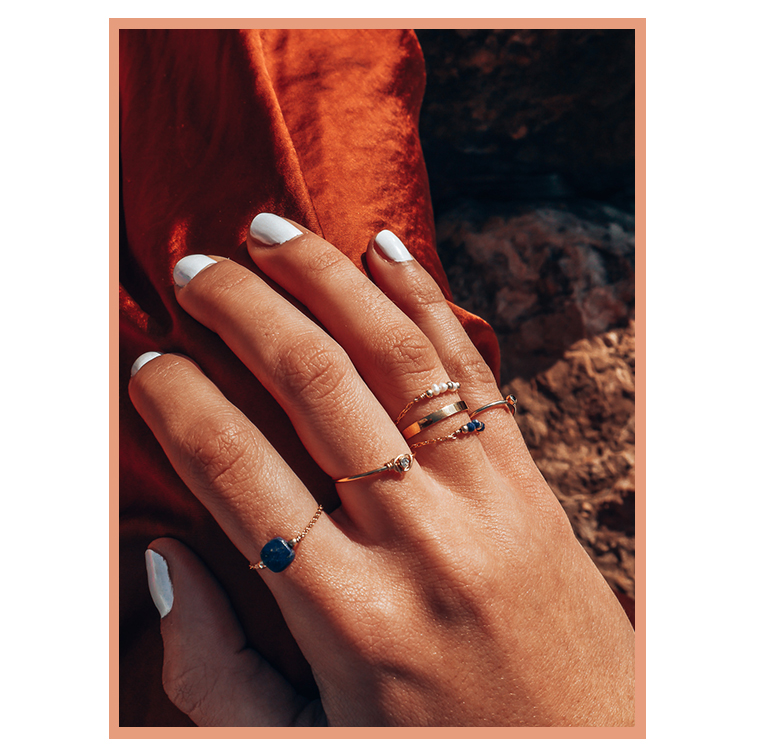 The designer: straight from the Côte d'Azur in our Parisian regions, Julie Terranova quits her job in the advertising department of a TV channel to devote herself to her true passion. In search of the ideal jewel to wear on a daily basis, she launched YAY in 2015 and turned to quality materials such as natural stones, Swarovski crystals , gold plated or silver. As for the workshop, it is hidden behind the brilliant Super Shop concept store in Pigalle .
The collections: a set of very fine and feminine pieces with golden rings, BO, necklaces and cord bracelets sublimated with a string of colorful and delicate pearls. To accumulate as you wish to breathe an air of the Riviera into urban settings.
Ring from € 35 on www.yay.paris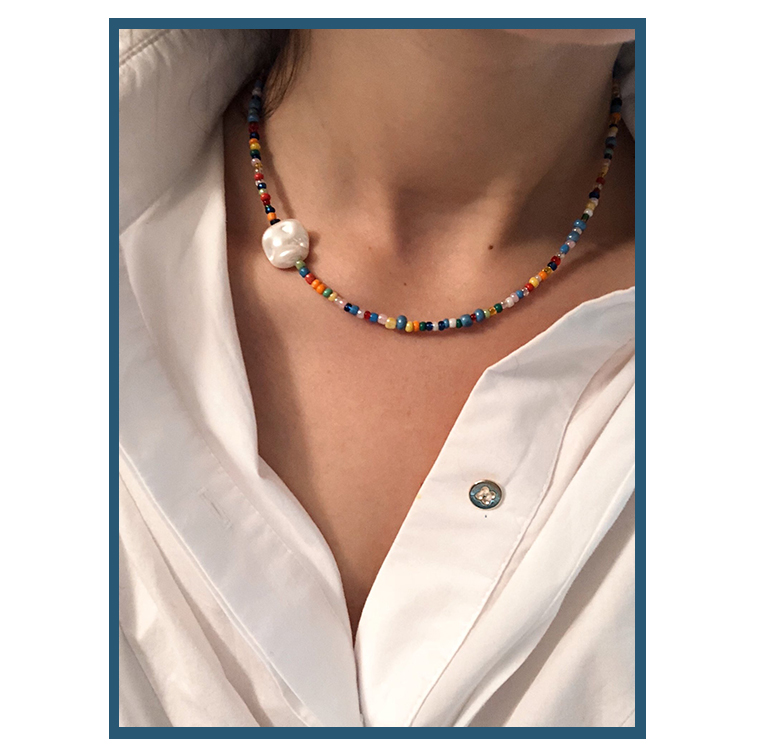 The designer: originally, Alice Violier is what we call an " influencer ". Understand, in this case, a successful blogger. If her followers adore her for her retro-chic and devilishly Parisian looks, the pretty brunette dreamed of creating accessories with her own hands. She created Moune in September 2018, with a slight obsession for large colored pearls , both on jewelry and bags.
The collections: everything is made by hand and in Paris by Alice, from beaded hoops to multicolored necklaces, including dangling earrings and retro bracelets. The result ? Real talismans in tune with the times, sometimes regressive, sometimes stung to grandma. Everything we love.
Necklace from 40 € on www.mouneparis.com
Find our selection of the most beautiful pearl bags of the summer .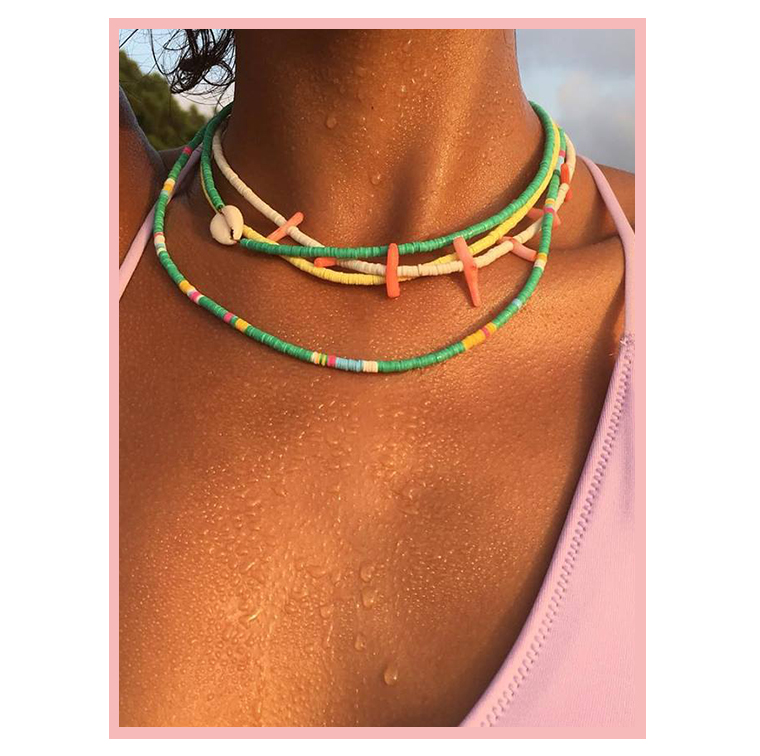 The designer: Aurélia Maës , Parisian relocated to Biarritz for 10 years, has rolled her creative bump during her many travels, especially in Africa . It is also in Ghana that since 2015 she has been supplying shells and pearls made from recycled vinyl, her current pet, before assembling everything in her workshop on the Basque coast.
The collections: the hit of the moment is this "ringlet" necklace in tutti frutti colors, inspired by what the designer wore at the end of the eighties to show off on the beach while fluffing an " apricot donut ". Also to be found on ankle jewelry, glasses and bracelets, enough to afford a surfer deposit to go riding on the Seine.
Necklace from 35 € www.maisonmonik.com
Also discoverthe canning trend , ourtop 10 tote bags and the most beautiful barrettes of the season .