On Instagram, it's the new obsession. After the ankle strap slingback and the return of the supple ballerina , this spring marks the era of the low-heeled sandal . Not too high (8cm maximum) and therefore ideally calibrated for city life, we match it according to the mood with wide and fluid knee-length shorts, retro-style pants or a midi dress.
In short, the open and raised shoe replaces the stiletto in the hearts of Parisian women with tired feet. Tour of the models that make us crack the most to lengthen the leg without suffering martyrdom.
Ball heel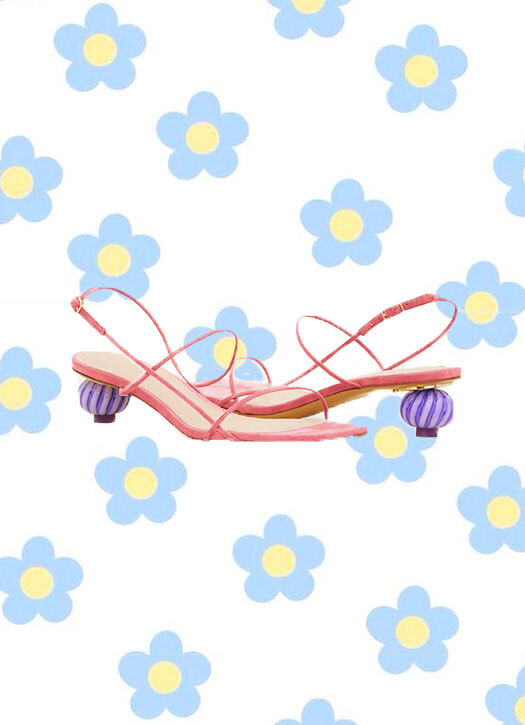 Heel height: 5 cm.
Our national Simon continues to win the votes with his shoes ever more inspired by architecture and holidays in the sun. Jacquemus' Manosque sandals are a hit with their stylish door handle ball heel .
Manosque sandals, Jacquemus , 490 €
Lagoon blue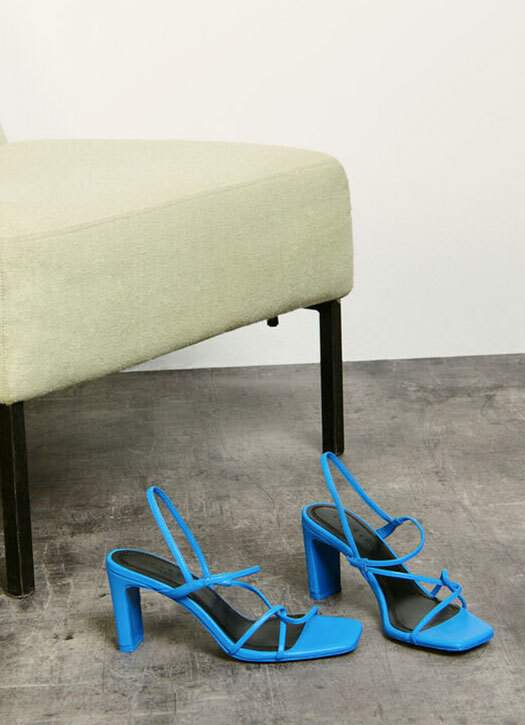 Heel height: 7 cm.
Sandro takes on the ultimate trend: the sandal with thin straps that wrap around the ankle with sensuality. Available in a lagoon blue, it is just as beautiful on pale spring skin as it does on tanned complexions at the end of summer.
Sandals with thin straps, Sandro , € 195 on sale at € 136.5
Chunky heel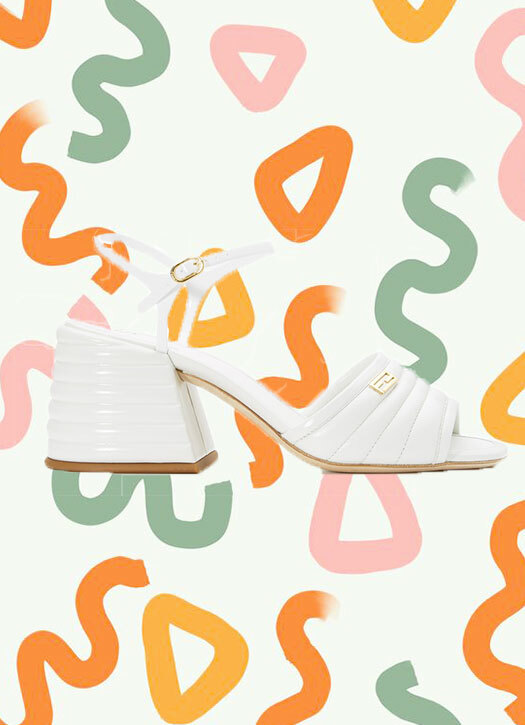 Heel height: 6.5 cm.
Fendi offers its version of the thick heel sandal that refines while remaining ultra-comfortable. In white leather with a signature embossed effect and with its golden logo, you can immediately recognize the leg of the Roman label that never ceases to seduce the new generation of stylish girls.
Promenade heeled leather sandals, Fendi, € 650 on www.24s.com
Python effect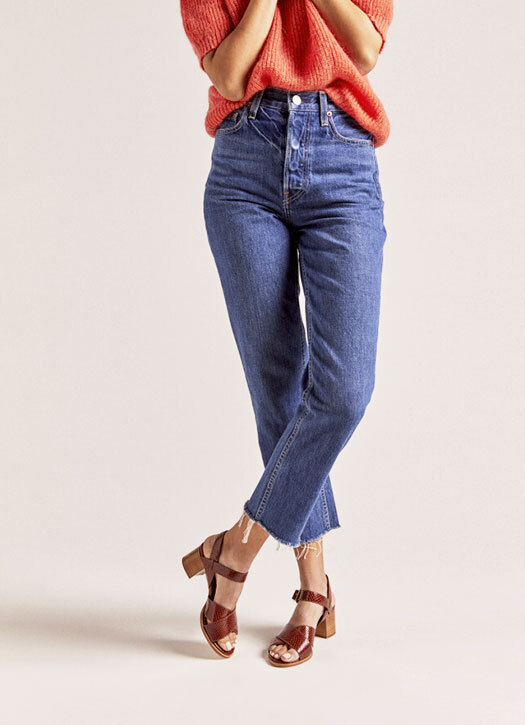 Heel height: 5.5 cm.
The python effect is not reserved for winter boots. The proof, Mellow Yellow declines its embossed leather on a city sandal and easy to draw. The buckle strap supports the foot for a confident gait.
Hucroco camel sandal, Mellow Yellow , € 109
Couture green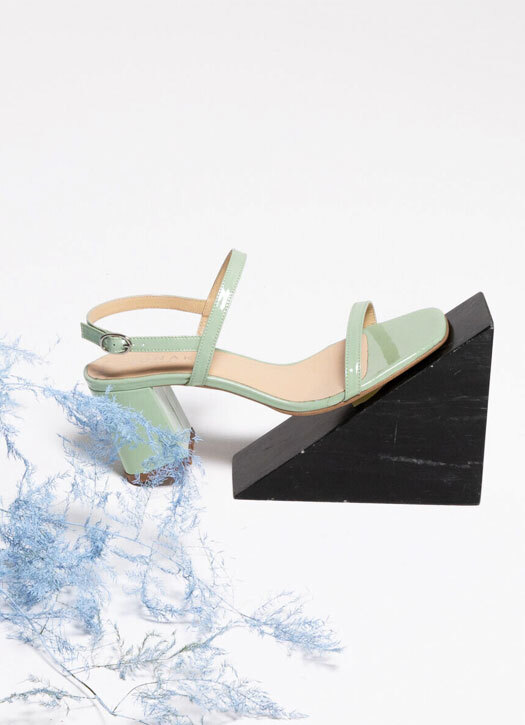 Heel height: 6 cm.
The star color of spring, water green (or light green if you want to play the expert) has been spotted on the spring silhouettes of JW Anderson , Thom Browne and Lacoste . Jonak seizes it to dress a little summer sandal as light as it is pointed.
Open heeled sandals, Jonak , € 115
Braided leather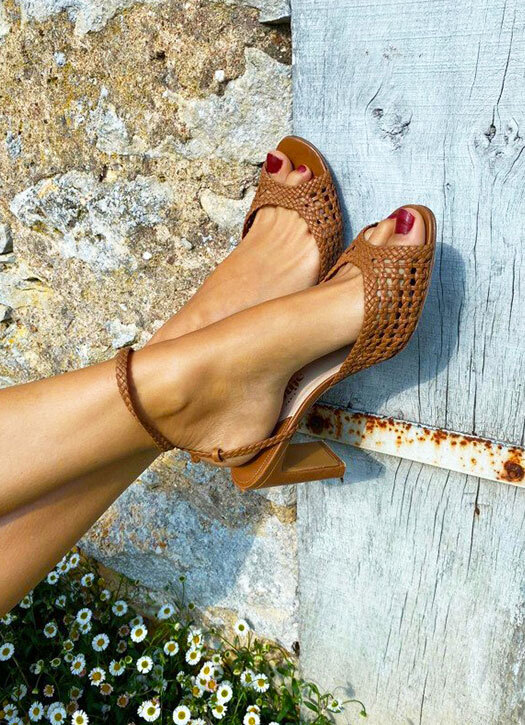 Heel height: 7.5 cm.
Jeanne Damas has clearly brought braided leather shoes up to date. So here it is available on a pair of sandals at Rouje , his label that handles retro icons in ever more desirable cuts and materials.
Sandales Liz, Rouje , 220 €
Fatal sandals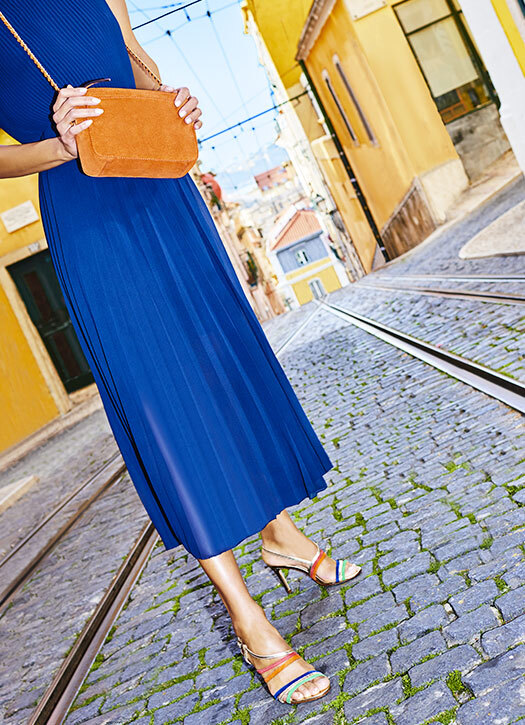 Heel height: 8 cm.
Multicolored, golden, very thin and with a high heel just the right amount, the San Marina sandal is an investment to draw for a wedding as for a dinner party with friends. In short, THE pair that slips on when inspiration runs out and it's time for seduction.
Sandals Arlie, San Marina , 89 €
Satin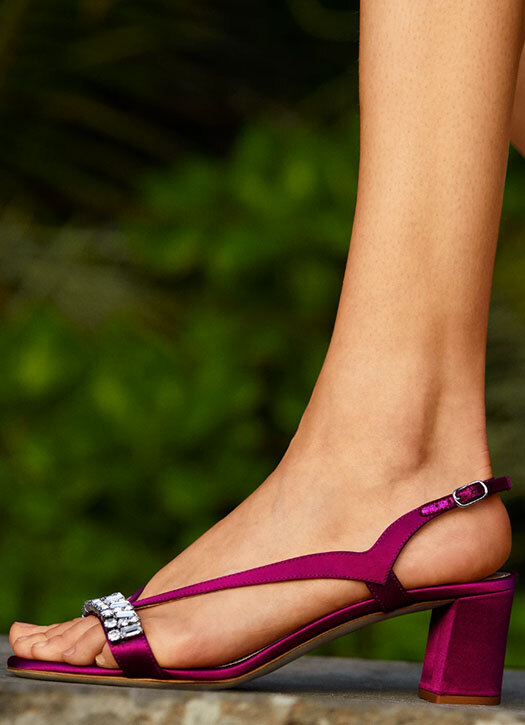 Heel height: 6 cm.
Adorned with crystals and a magnificent raspberry-colored satin , the sandal from the Parisian label Ghazal is a marvel that slips on like a precious jewel. We play the unexpected accessory with straight jeans and a white t-shirt that will put her in the spotlight. And she deserves it.
Ramatuelle fuchsia sandal, Ghazal Paris , € 375
Lilac mania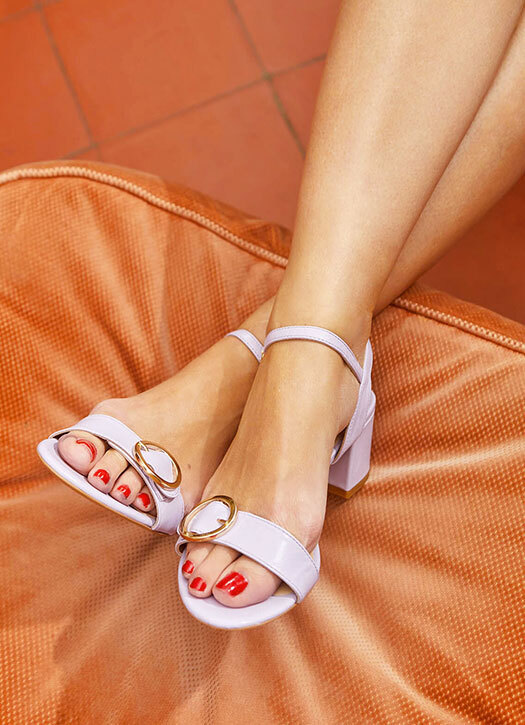 Heel height: 5.5cm
Gucci , Lanvin , Nina Ricci or even Issey Miyake have all developed a passion for lilac, which we now dream of wearing everywhere and all the time. First, with small touches, on the golden buckle sandals by Petite Mendigote , pleasant to wear all day long thanks to its small square heels.
Geremia heeled sandals, Petite Mendigote , € 175
Denim passion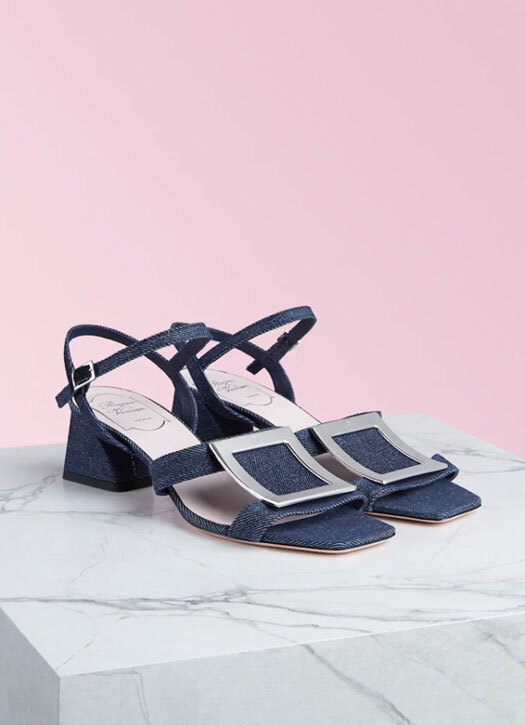 Heel height: 4.5 cm.
It's the heel that doesn't even feel. As if flat, we trot in Paris with these Roger Vivier denim sandals, furiously fashionable with its metal buckle for always unparalleled Parisian elegance.
Bikiviv 'sandal, Roger Vivier , € 690
Also find the pockets to store your protection kit and the most beautiful combinations of the season