The decor of this jewelry and small accessory boutique is in itself worth the visit. Because its treasures, picked up all over the world, are presented by Monsieur Honoré under glass bells, surrounded by vanities in a dark and confined setting that is totally over the top.
A slightly dark shadows cabinet of curiosities, supervised by a naturalized crow, as though to enhance objects picked up by this savvy globe-trotter.
From his escapades around Europe, Asia and South America, he has brought back unusual jewelry such as amazing stone cuffs (47€), bracelets in the Maharadjah spirit, mink earrings (19€)…And amongst the best-sellers, we pinpoint pretty gloves (67€), a very surrealist mouth-shaped evening pouch (43€) and super romantic headbands (35€).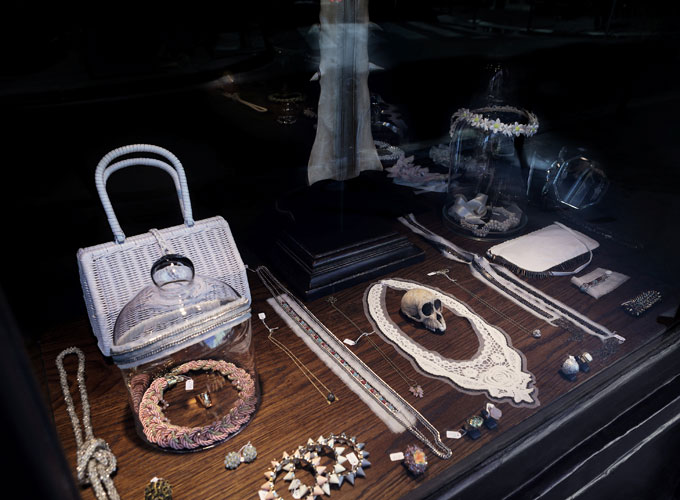 We like: picking up cute little items one finds nowhere else.
Open every day from 11am to 19h30pm.
Also discover Les Néréides Paris, the jewellery boutique hidden in the Marais.