Paris is like a wonderland. Everyday is a discovery. Bingo, we have just come across a superb nugget, the kind that produces explosive joy.
A skip and a hop from the hot spots in the Marais, not far from your Etienne  Marcel headquarters, the stunning boutique Les Néréides was just under your nose. Hidden next to les Bains, the pretty brand of French jewellery with a very special bucolic style is squatting a « huge» loft organized like a lovely cabinet of curiosities. Between bouquets and tropicool plants, the place (that is an eyeful on its own) also shelters the studio of creation and the workshop, where all the collections are conceived and created. 100% made in Paris.
Another special touch, the house borrows its know-how from high-end jewellery to create deluxe pieces at soft prices. Its secret? Stunning semi-precious stones, hand-painted with amazing delicacy . Amongst the leading themes of the house, nature, most particularly flowers and animals. Lady bugs, poppies, parrots, daisies, kittens… poetic winks, filled with softness, to wear in small touches— as necklace, bracelet or earrings— to go work or as a set at a wedding for example.
Amongst the latest novelties to discover asap in this new superb flagship (5, rue du Bourg l'Abbé), the splendid Medusa earrings, so stylish with a sailor top or a cute little black dress. The super colourful love bird bracelet, the perfect tropicool detail to be worn with a tan this summer. Super delicate, the necklace with a darling kitten. Go for it!
Open Monday to Thursday from 10am to 7pm, on Friday from 10am to 6pm. More info on www.lesnereides.com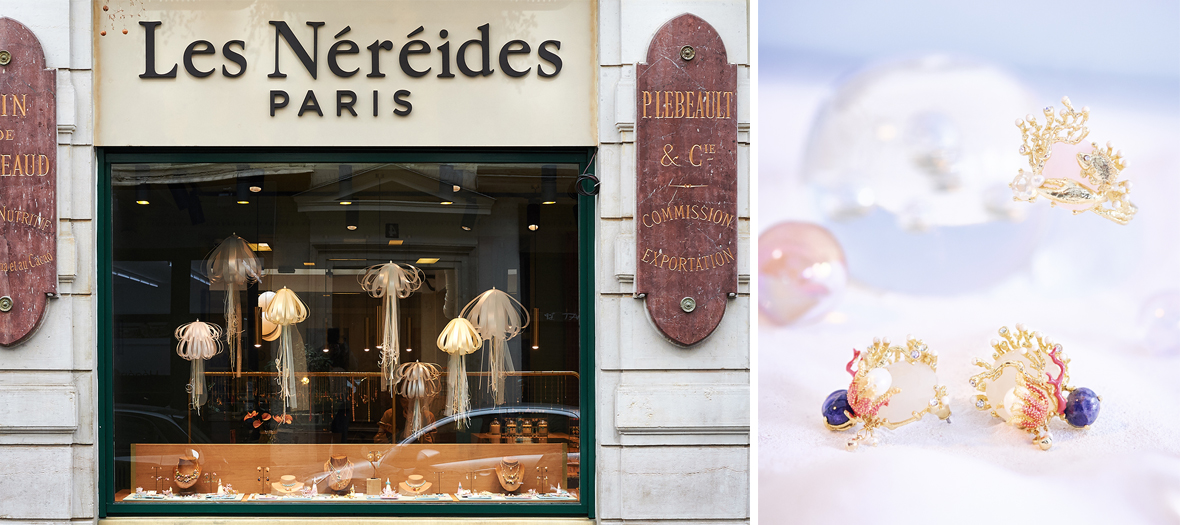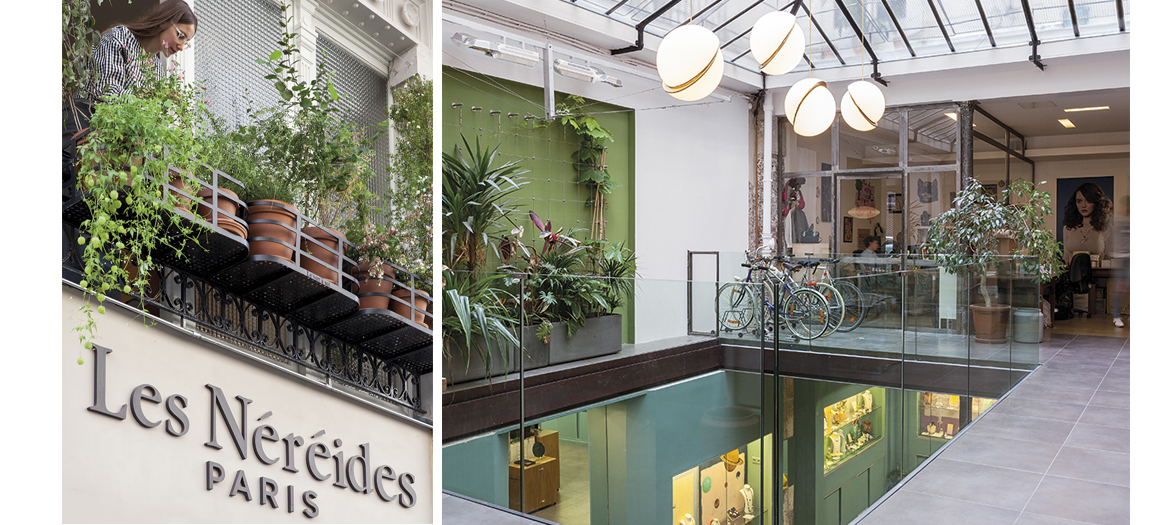 © Julien Lelièvre