They are everywhere on the social networks, worn by the most popular it-girls, starting with Caroline Receveur, who signed a very desirable collaboration with Cluse .
The watches of the Dutch label are unanimously approved by the in-crowd of fashionable Parisiennes—actually the most coveted gift this Christmas... A perfect minimalist style to be worn with streamlined silhouettes showcasing the motto of "less is more". A quick look.
For whom? Stylish parisiennes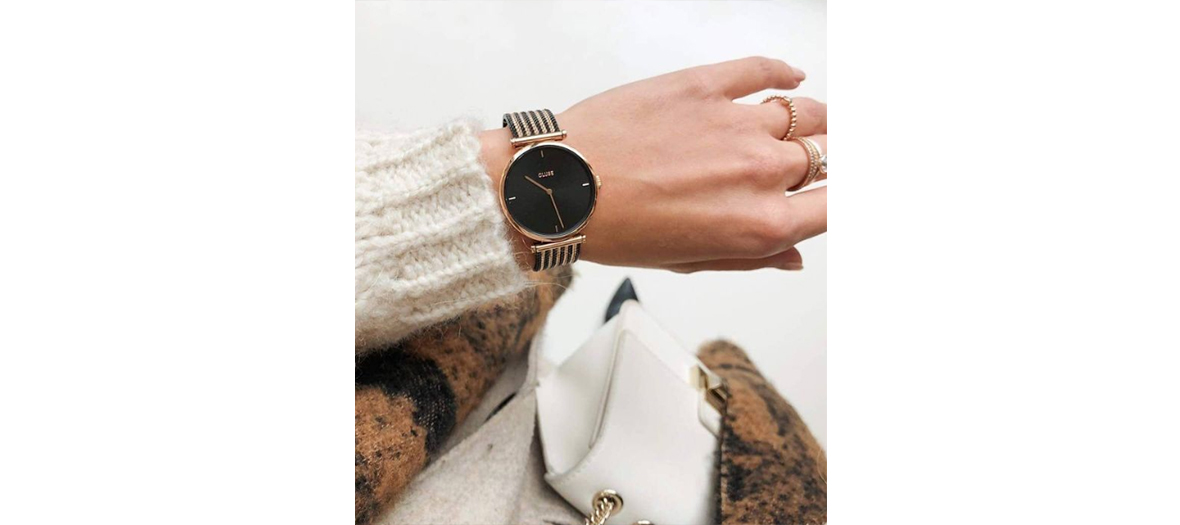 ©cluse
Girls with style know that the essence of their elegance stems from one or two strong pieces. It's the case of the Triomphe watch (€119.95) with a very plain face, enhanced by a black and golden pink metallic bracelet that truly stands out.
How to wear it? With graphic earrings, a slim pair of pants and a cute pullover in light coloured mohair to show off the watch.
For whom? Powerful women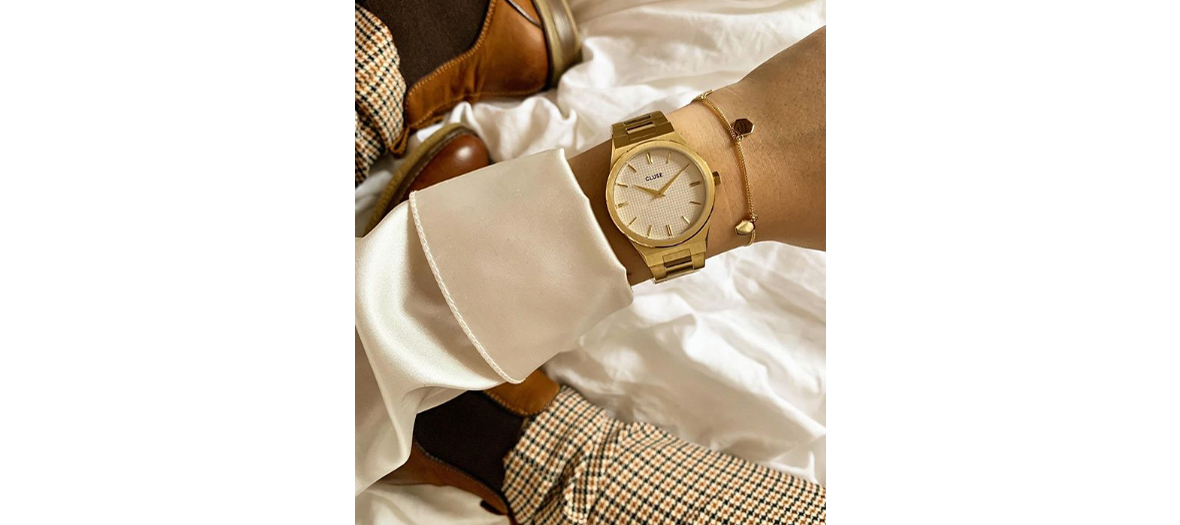 ©theblondieworld
Its links in golden stainless steel make the Vigoureux model (€169.95) the ideal jewel watch of working girls who need to be chic and impeccable all day long—especially when they are running from meetings to a business lunch, ending the day with a vernissage.
How to wear it? With a silk shirt and tapered tweed pants to show off and create a contrast with the gold effect.
For whom? Chic intelltuals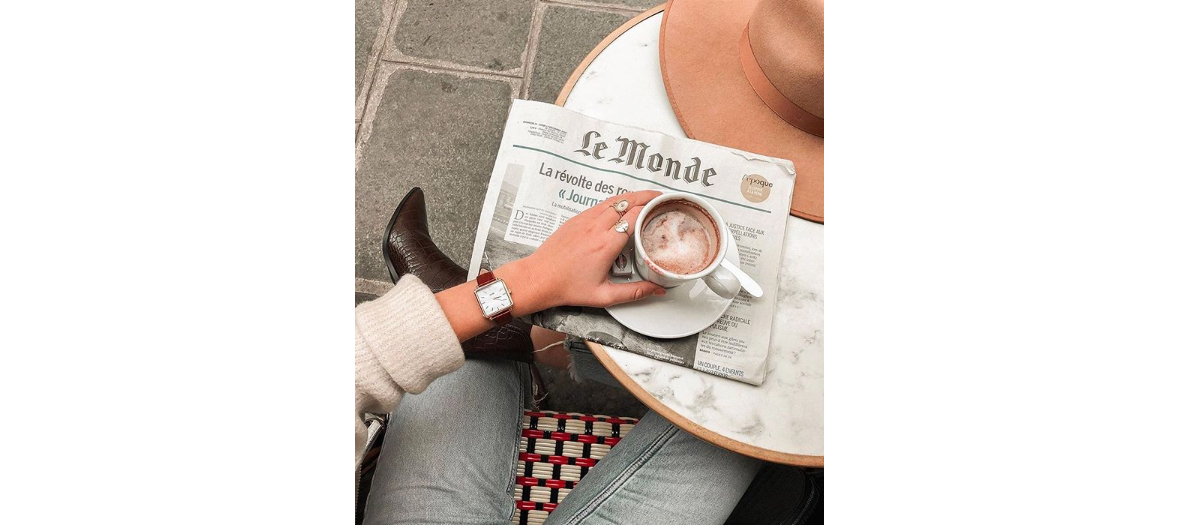 ©theblondieworld
Parisiennes with spirit cannot resist the great looking masculine-feminine side of the Tetragone model (€99.95). This piece is designed with a square case, featuring rounded out angles in pink gold, enhanced by a red watch-bracelet print in faux alligator giving it an incredible allure.
How to wear it? With a snow white pair of jeans and cute leather booties in the style of a neo-Sagan, who reads her newspaper at the terrace of Le Flore or La Palette...
For whom? Your latest flame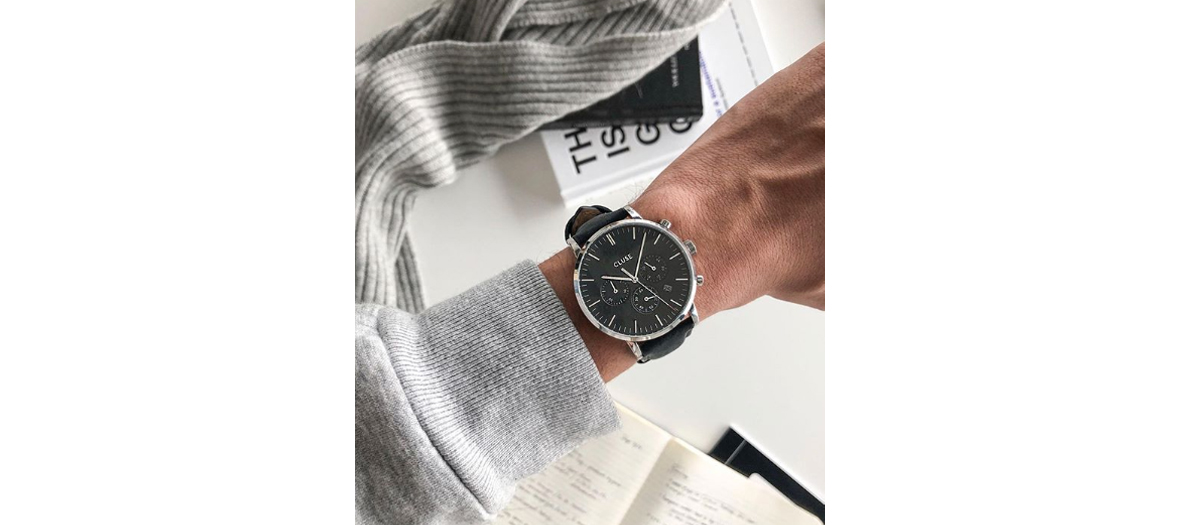 ©lorenzagioielliottica
Here is the man's model you will adore borrowing from him! The Aravis watch (€149.95) all round with its three sub-dials conveying a both sporty and retro allure, in keeping with the times .
How to wear it? With a sweatshirt, a pair of jeans and Stan Smith trainers for him. With a white shirt, a cute leather skirt and dad shoes, in a comfy spirit for you.
For whom? Eternal romantics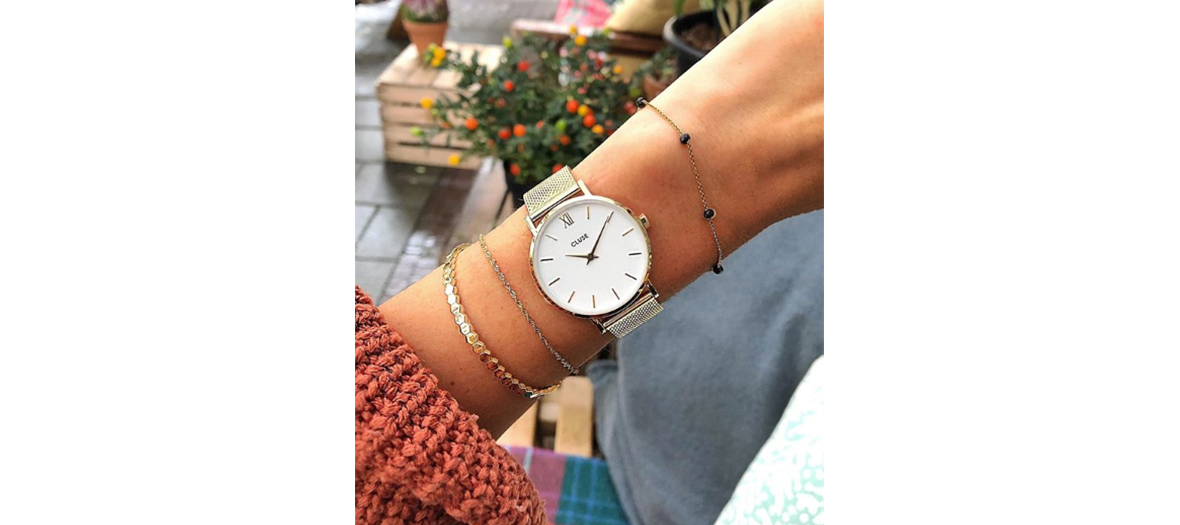 ©cluse
Ultra-contemporary, the Minuit model (€109,95), true signature of the Cluse label, is right on target with its streamlined and furiously contemporary design enhanced by a bracelet in pink gold offering a poetic aura .
How to wear it? In accumulation with bracelets and to dress up daily uniforms as well as eveningwear: a little black dress, a one-piece pant suit, or flared jeans + trainers combo.
Win a gift box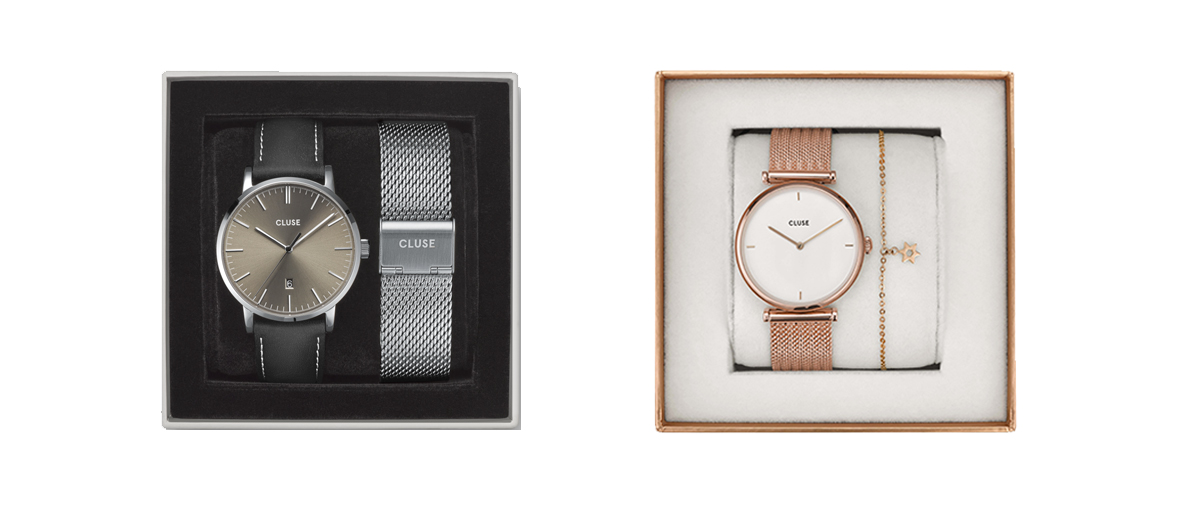 To celebrate Christmas and enable our readers to benefit from exclusive privileges, Cluse and Do It In Paris have teamed up so they can play and win two incredible gift boxes of watches… The Triomphe model for women and the Aravis model for men.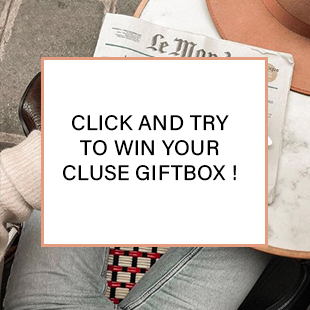 All the infos on cluse.com.