Because despite stress and pollution, waking up with a glowing complexion, a doll face and smooth skin immediately improves your mood. This is why we tested for you products that are good for your skin and your spirits… But also for the planet!
To reboost your skin while sleeping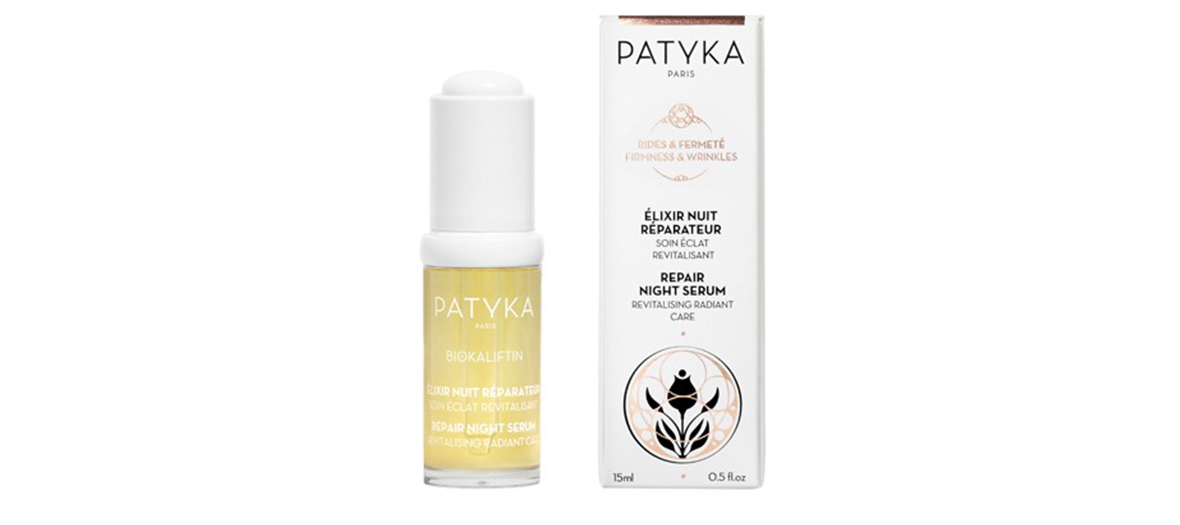 For a beauty awakening, Elixir Nuit Réparateur by Patyka is a small marvel. With its 100 % organic formula and a concentration of Rose Musquée oil, filled with fatty acids, vitamins E and A, a complex of wheat germ and Red Mandarin oils, it reboosts the most tired skins during the night. After a cure of 21 days, you will have a firmer, smoother and more glowing skin.
Deffo perfect to be in a good mood!
Elixir Night Repair, Patyka, 65 €.
Adopt the brand New York gals are wild about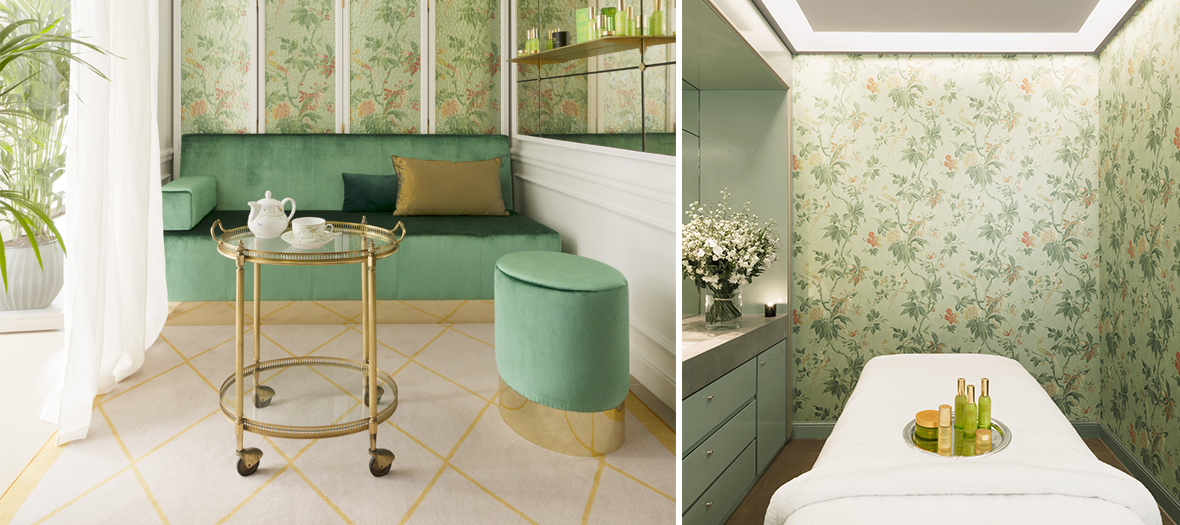 Tata Harper, the 100 % natural beauty label that is creating the buzz amongst US beautystas, has finally landed in France. A perfect occasion to discover its furiously addictive, non toxic and highly concentrated products, formulated using sustainable ingredients or having grown on their Vermont farm. A wide array of bewitching scents: thyme, fig, orange, lavender… In short a real Provencal garden in your bathroom!
Ultimate chic, Tata Harper even has the luxury of a dedicated cabin at the Bristol spa with a jungle spirit, conceived by the duo of Parisian architects, Yann le Coadic and Alessandro Scotto.
To be tested absolutely: the 55 minute skin treatment (€200): cleansing, scrubbing, a real in-depth face massage that repulps skin, a nourishing mask… Exit traces of pollution and liquid evenings, you immediately go back to a doll skin. Psst: ask for Delphine, who ensures the best neck massage of your entire life.
Tata Harper at the Le Bristol Spa by La Prairie, treatments from 120 to 470 euros, by reservation only. 112 Rue du Faubourg Saint-Honoré, 75008 Paris. 01 53 43 43 00.
For a pretty carrot complexion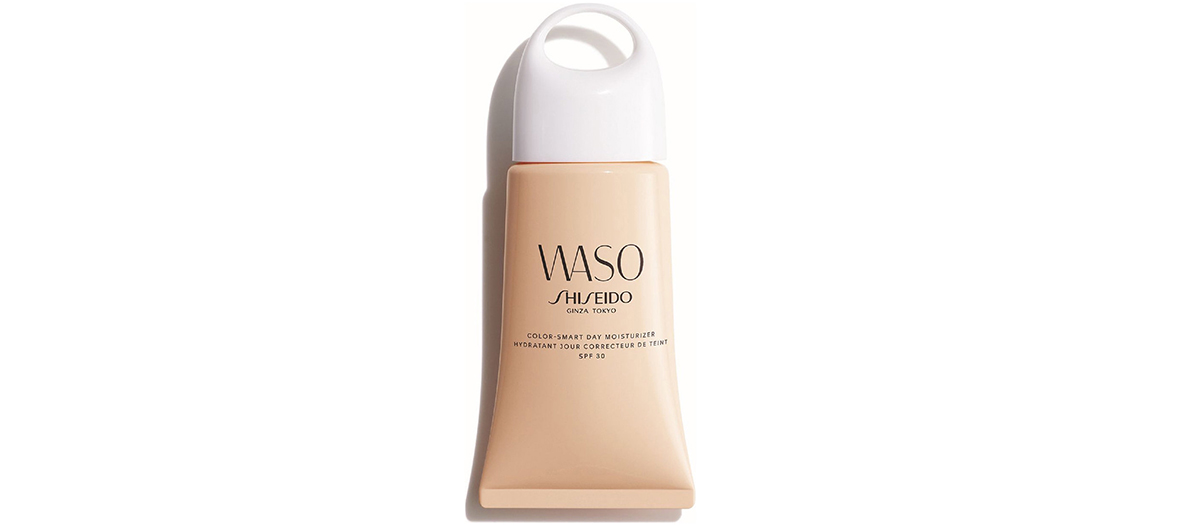 We adore the day moisturizer corrector from the new treatment line Waso by Shiseido dedicated to stressed out millennials. With elements drawn from nature and treated with respect, along with botanical ingredients such as carrot, rich in vitamin C, and anti-oxidants, the illuminating treatment moisturizes and gives a carrot overtone to your complexion... making the mood much more joyful. Tops: each carnation has its colour tone.
Hydratant Jour Correcteur de teint Waso, Shiseido, €44. Exists also in a Sublimes Baies Rouges version for a sunny complexion. Available in pharmacies, drugstores and organic shops.
For a boosting effect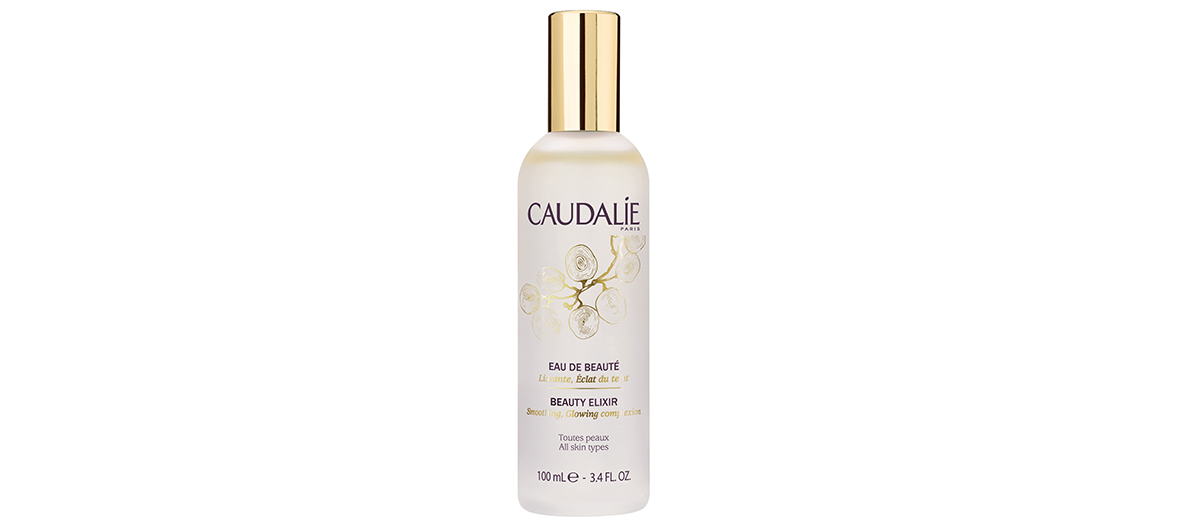 Rosie Huntington-Whiteley is wild about it. For her it's: "a spa right at home". As proof, she always has her Eau De Beauté by Caudalie handy and has even become their ambassador. Composed of 100 % natural ingredients such as extracts of orange blossom, grapes and rose, essential oils of rosemary—as well as others— it has a whiplash effect on the dullest skins, fixes makeup and tightens pores. Ideal after a sports session to smooth out face lines, on the plane to moisturize skin or at the office to refresh skin with a destressing effect. The plus: a marvellous fragrance of essential oils.
Eau de Beauté Limited edition 100ml, Caudalie, €31.80.
To look 10 years younger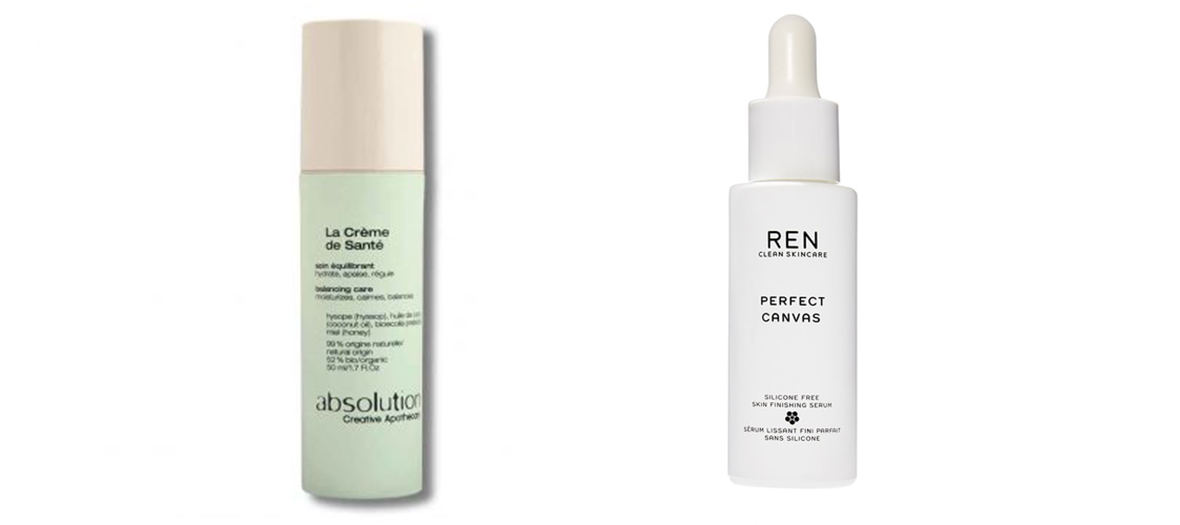 You will become addicted to the healthy cream Absolution: formulated with coconut oil and offering anti-bacteria properties —that instantly calm irritations and redness while fighting against imperfections­—a probiotic that stimulates good bacteria to rebalance the skin ph, honey filled with amino acids, sugar and vitamins to nourish and boost the immune system. The plus: a formula with 98 % natural and 52 % organic origins.
As a complement and for a bluffing result, after your day cream, apply just a few drops of Smoothing serum by Ren with the fingertips. Its formula, also rich in probiotic and without silicone, tightens skin and makes it look 10 years younger.
La crème de Santé, Absolution, €38.
Sérum lissant Fini Parfait, Info, €59 on feelunique.com.
To have real doll-like skin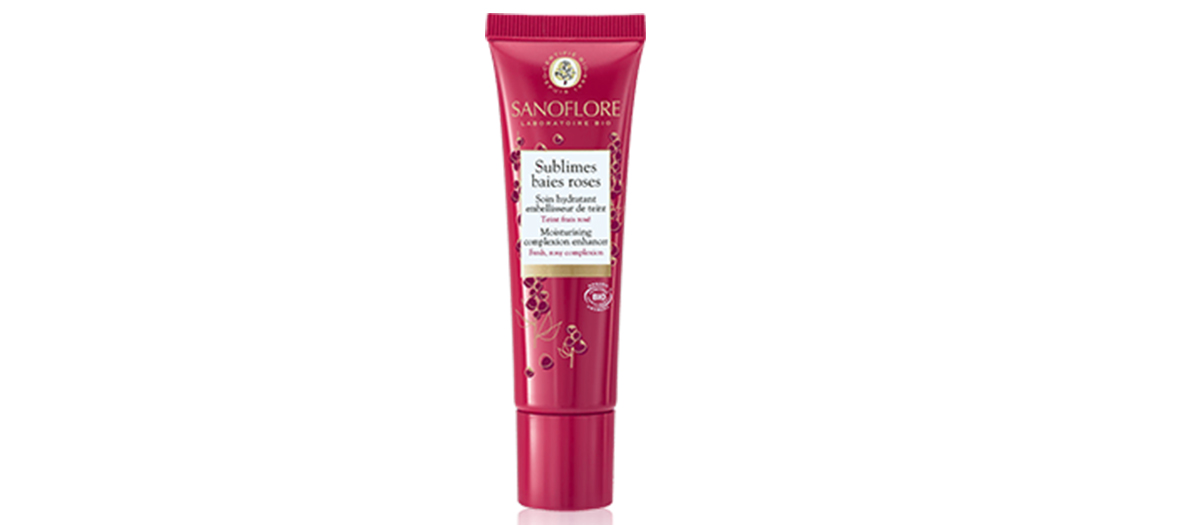 With a cocktail of organic active pigments, vitamin E-filled raspberries, rich in carotene and anti-oxidants, we treat ourselves to this new super moisturizing, Sublime baies roses by Sanoflore treatment, for a natural pink complexion, thanks to an ultra light texture that melts on the skin. It can be applied to the entire face or in glowing touches, like a blush, just on the cheeks. Ideal for retouching during the day.
Sublimes baies roses 30ml, Sanoflore, €21.90.