You could not put down Gabriële, the biography signed by Anne and Claire Berest, on the wife of Picabia and muse of Apollinaire and Duchamp? You have always adored the period of the Roaring Twenties? The festive atmosphere of the Russian cabarets and buzzing salons where one ran into Coco Chanel, Pablo Picasso, Jean Cocteau and others always fascinated you?
Well, as usual, the Philharmonie and the Orchestre de Paris are one step ahead. A real avant-garde hub, the leading cultural rendezvous in Paris knows just how to put sequins in our lives. Their last concept? Moving away from slightly snobbish or uptight concerts and making the lighthearted and glam spirit of the Roaring Twenties vibrate. In short: the must-go evening to start off Spring on a glitzy note ­— and for just €20. Quickly book your seats before the ticket office is SOLD OUT. Let's go?
A show with chanel, picasso and the others
The rendezvous is taken at 8pm — in after-work mode — for an incredible 1h concert. A feverish hour where you will rediscover unique Russian Ballets (Poulenc, Stravinsky…) around amazing performances and the video projection of decors signed Picasso.
A true artistic revolution launched around a total work, the most famous artists of the era such as Picasso, Cocteau, Nijinska or Chanel closely collaborated with this movement.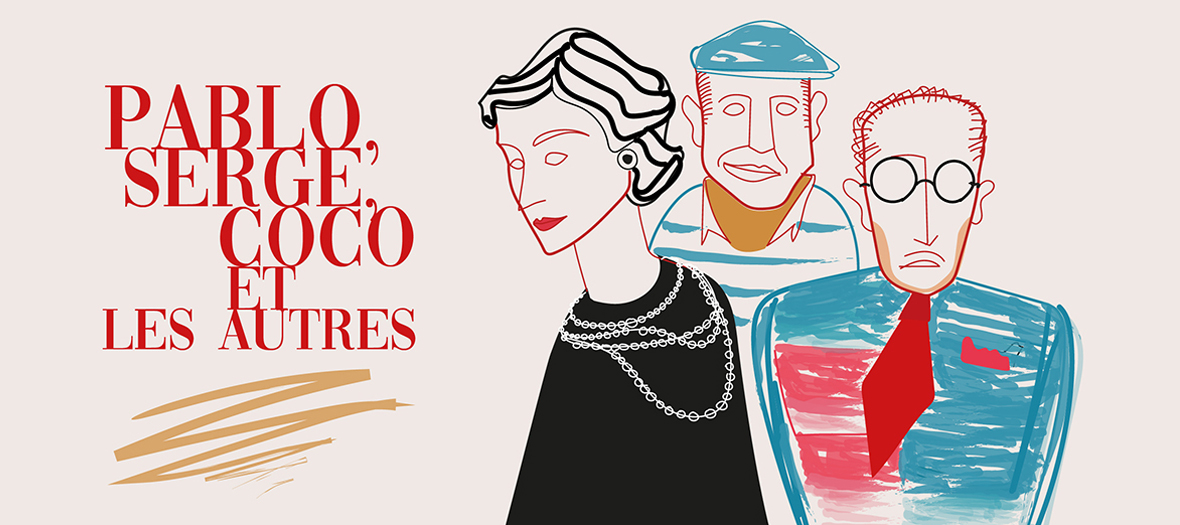 To revive these special moments, the mythical Orchestre de Paris, under the direction of Corinna Niemeyer with a scenography by Raphaëlle Cambray and Elliot Jenicot, will have the main Pierre Boulez auditorium swinging.
A late night show
Do you feel like prolonging the experience and continuing with a Great Gatsby ambiance in line with Prohibition extravaganzas?
After the concert, move on to partying with the Late Night Show at Balcon, the incredible rooftop restaurant of Jean Nouvel— sipping cocktails and gyrating to the wild tunes of the Orchestre de Paris with a terrific view overlooking Paris, featuring the classics of the Twenties!
Single rate at €20. Reservations on philharmoniedeparis.fr
Pablo Serge, Coco and the others, Afterwork Concert on Wednesday the 25th of March at 8pm.
Late Night Show at 9:30 pm at Le Balcon