What to do in Paris for July 14th? From an elegant dinner to a lively evening at the firefighters' ball, a brunch with a view of the military parade on the Champs-Elysées, and the best spot to admire the fireworks, let's zoom in on the not-to-be-missed events for the national celebration.
Join the Most Stylish Garden Party of the Summer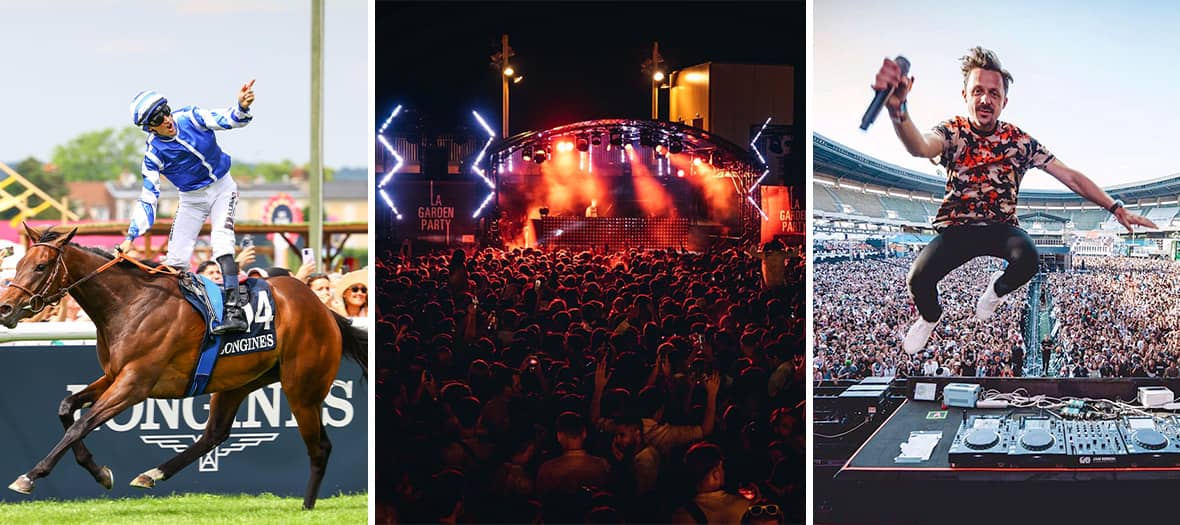 If, like us, you loved dancing at the wild JeuXdi parties at ParisLongchamp, then this glamorous event is perfect for you. To conclude these 8 evenings in style, what could be more fabulous than joining the grand finale on July 14th? On the occasion of Bastille Day, the Hippodrome de ParisLongchamp, a temple of chic and good vibes, invites you to its Garden Party, worthy of the greatest parties in Ibiza. All you have to do is put on your prettiest summer dress and enjoy amazing concerts starting at 7 pm, leading up to the climax at 10:45 pm: Martin Solveig will take over the DJ booth to set the dance floor on fire with his most exciting hits, from "Hello" to "Intoxicated" to "All Stars." Wow!
Simultaneously, an ultra-feel-good program will animate the final festivities at the Hippodrome, including the last races of the season where jockeys will compete for the legendary Grand Prix de Paris at 8:30 pm. It's a joy: we can play "Pretty Woman" by grabbing some delicious street food and a drink right from the lawn. In summary, the Garden Party is already shaping up to be THE event of July 14th that you absolutely cannot miss!
The Garden Party, July 14th at Hippodrome Parislongchamp, 2 Route de la Tribune, Paris 16th. Open from 3:30 pm. Tickets starting from €20 available for purchase here.
INDULGE IN A BRUNCH ON THE CHAMPS-ÉLYSÉES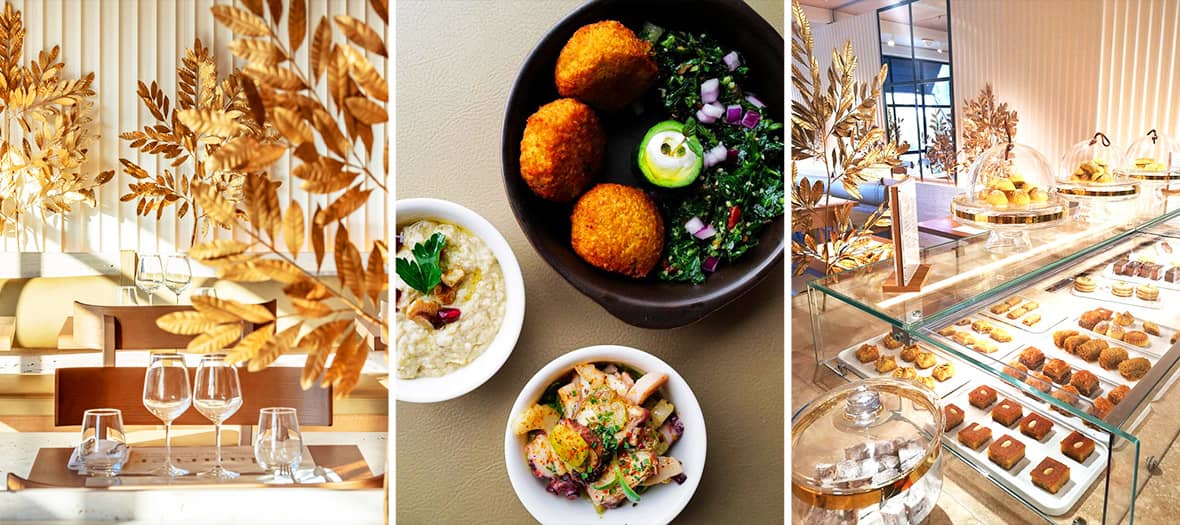 For the savvy ones who dream of admiring the military parade without being crushed by the crowd, Galeries Lafayette Champs-Élysées organizes a brunch starting at 10 am on Thursday, offering a direct and elevated view of the most beautiful avenue in the world. Head to Laurier, Andreas Mavrommatis' Greek table. On the menu: unlimited hummus and tzatziki, eggplant caviar, kebabs, and a delicious moussaka. No need to jostle on the avenue; you have front-row seats.
Brunch at Laurier, 109 rue de la Boétie, Paris 8th. €45 per person, reservation required. © Laurier (@laurier.mavrommati) / Luc Boegly and Justine Vioche (@troisfevrier)
PARTY AT THE POP-QUEER BAL DU HASARD LUDIQUE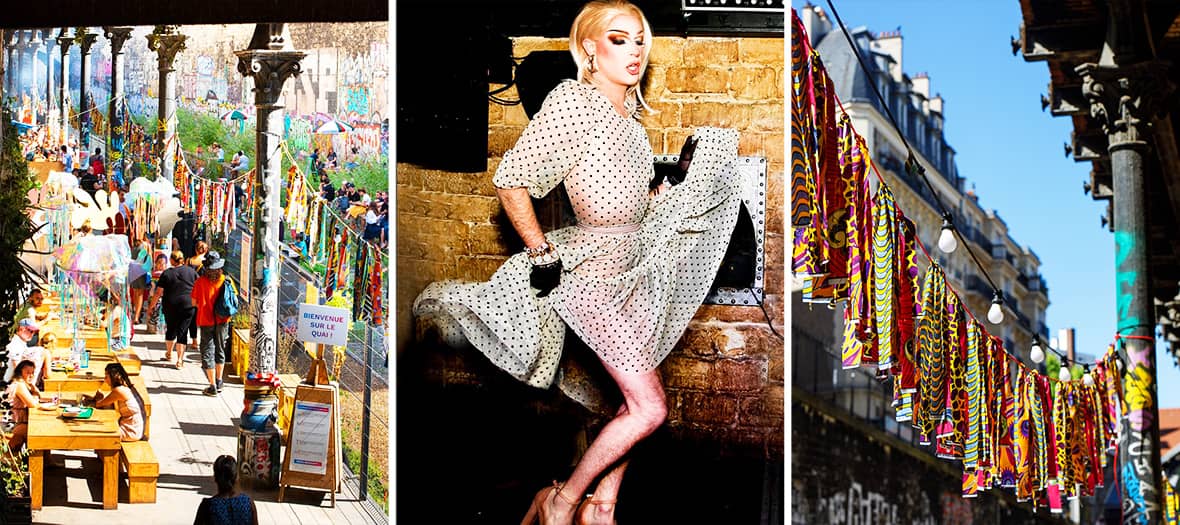 On Thursday night, the most fabulous party awaits along the Parisian inner ring road. Put on your sparkliest outfit and dance all day long starting at noon at the "Bisou la France" event. Enjoy an open-air setting, queer DJ sets, and wild kermesses by Fenouil2000 and OK Pa, bringing contagious joy. Don't miss the unforgettable drag show by Catherine Pine O'Noir—RuPaul fans will be thrilled. Afterwards, visit the thrift shop stand to find your best attire with Mona Coppola, ensuring you're all set for the grand participatory parade (on-site registration). As night falls, Bragi Pufferfish unleashes the glitter for an incredible night of dance performances and drag shows. Make sure to stop by the makeup stand to shine under the spotlight.
Bal du 14 juillet at Hasard Ludique, 128 avenue de Saint-Ouen, Paris 18th. Open from noon to 10 pm. Free admission. Indoor club from 11 pm to 5 am, €10 presale, €14 at the door.
© Le Hasard Ludique (@lehasardludique) / Mathieu Genon and Catherine Pine O Noir (@catherinepineonoir) / Christophe Apatie
HAVE A BBQ FACING THE EIFFEL TOWER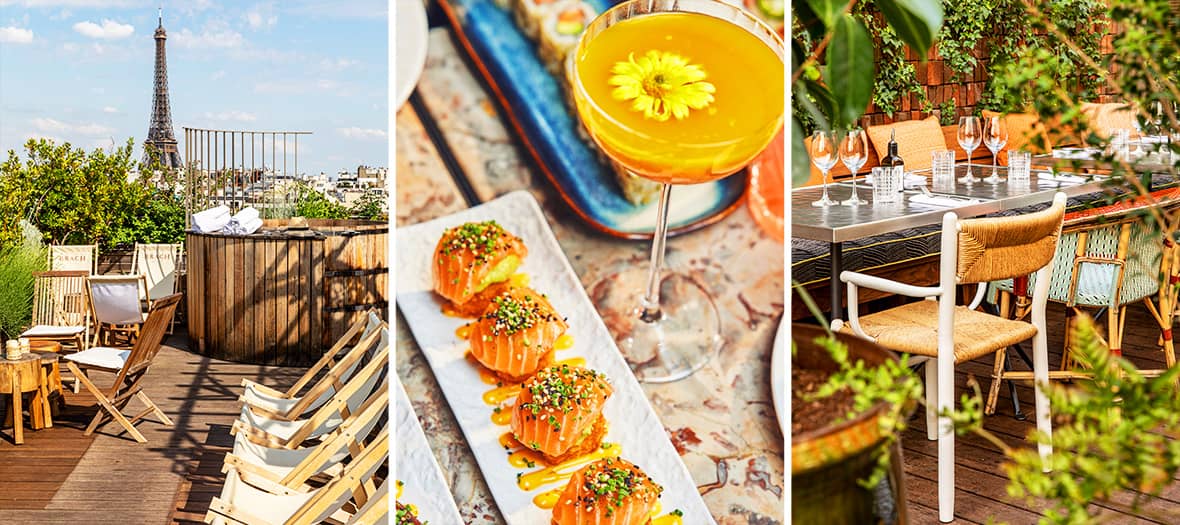 Want a front-row seat for the fireworks? This year, the rooftop of Brach invites you to celebrate the national holiday in a splendid setting. With its breathtaking view of the Eiffel Tower, Brach's vegetable garden is the perfect place to watch the fireworks while enjoying mezzes (hummus, tarama, muhammara), grilled meats and fish on the BBQ, a selection of homemade bread, fresh fruits, and a delightful cocktail to accompany it all.
Le potager du Brach, 1-7 rue Jean Richepin, Paris 16th. Mandatory reservations via email: restaurant@brachparis.com. From 8 pm to 2 am, €150 per person.
© Le potager du Brach (@brachparis)
DANCE AT THE FIREFIGHTERS' BALL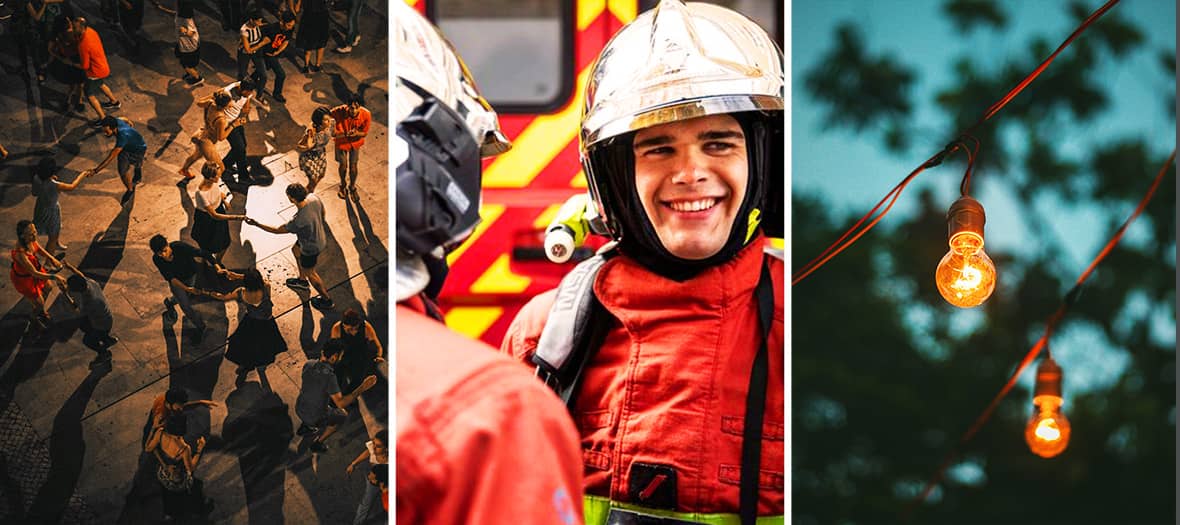 How can we talk about July 14th without mentioning the iconic firefighters' ball? As usual, the balls take place in various fire stations throughout Paris on the evening of Wednesday the 13th or Thursday the 14th. There will be a mix of rap and popular music, and oh, it's so enjoyable! The best spots to meet handsome guys? The festivities at the Marais fire station on rue de Sévigné or the one on rue Montmartre. We know people who have found love there. Who knows? It might be more effective and picturesque than Tinder.
Most fire stations offer free admission, with a barrel available for donations. From 9 pm to 4 am. List of fire stations hosting balls in Paris and the suburbs.
© Unsplash / Ardian Lumi and Carson Arias, Les pompiers de Paris (@pompiers_paris) / BSPP Sylvia Borel
MEET THE MILITARY AT LES INVALIDES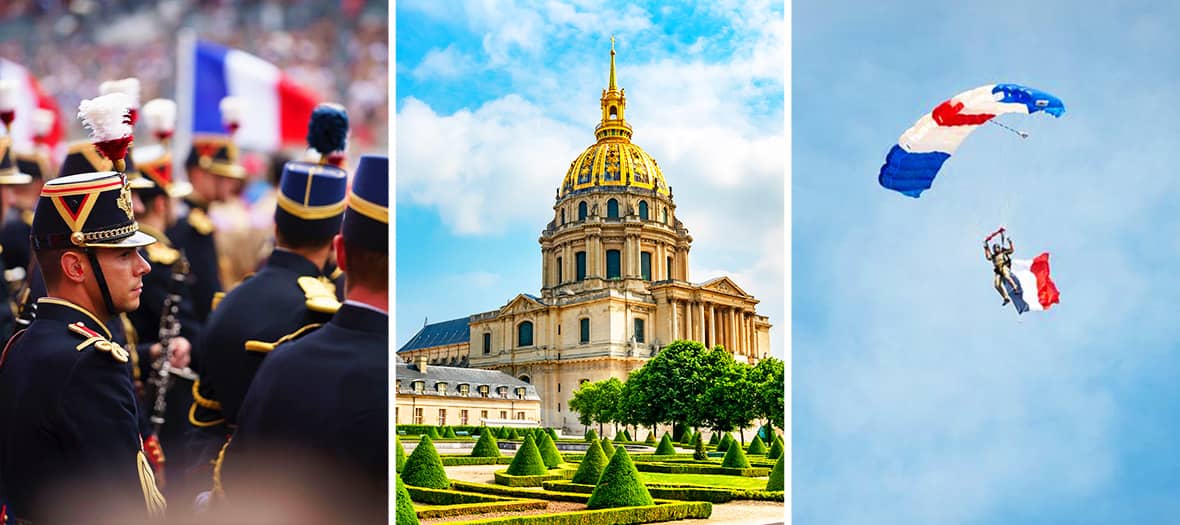 Both children and adults won't believe their eyes. On the esplanade of Les Invalides, in Parc André Citroën, and in the courtyard of honor, the army, air force, space command, and navy will be present on July 14th to showcase their world. The program includes parachute jump demonstrations, military music, and exhibitions of 12 helicopters near Les Invalides. Discover military equipment and vehicles, as well as a flight simulator and virtual reality experiences in Parc André Citroën, along with many other activities throughout the day dedicated to France at the forecourt of the Hôtel de Ville, including sports activities and life-size model exhibitions. Wow!
Meeting with our armed forces from 10 am to 6 pm, meeting with the Army on Place Nationale, Paris 13th, meeting with the Air and Space Command at Parc André Citroën, 2 rue Cauchy, Paris 15th, and meeting with the Navy on the forecourt of the Hôtel de Ville.
L'armée Française (@armeefrancaise) and SIRPA Gendarmerie - Gnd R. Culpin (@garde_republicaine_officiel)

Also discover what to do in Paris in July ? and a journey to Brazil at the marvelous Albert Kahn Museum.