At the foot of the Palais Galliera , in a tree-lined square facing the Eiffel Tower : difficult (impossible?) to do more wonderful than the location of Les Petites Mains , the ephemeral terrace of the trendiest museum in Paris. Flanked by her high bun and her signature glasses, the friendly Top Chef Justine Piluso recovers the kitchens all summer long to bring out her colorful dishes that sound like a preview of the holidays.
A magical place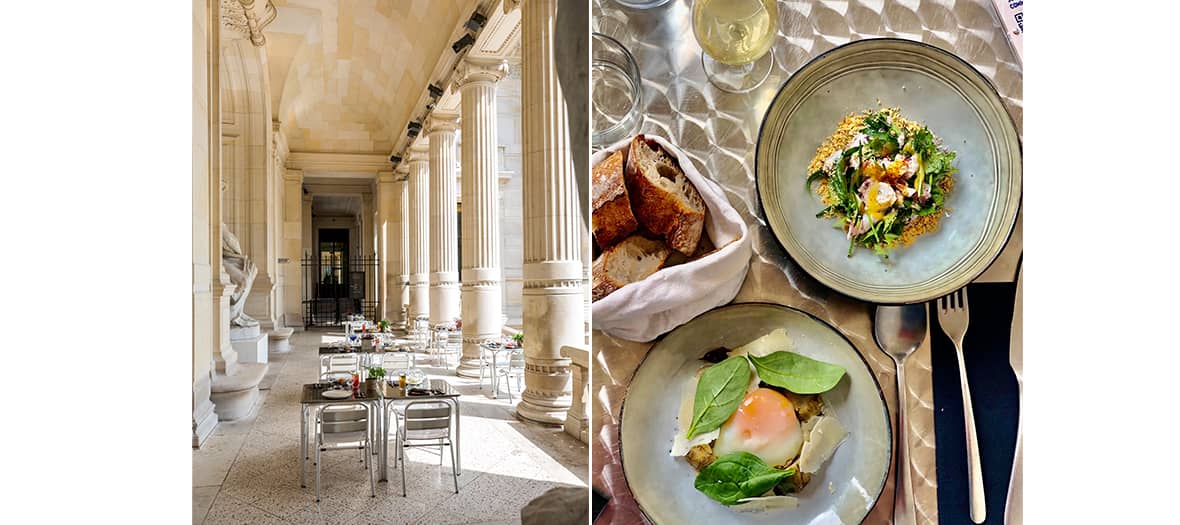 Reservation required to get a good seat at lunch on the most popular summer terrace. Our favorite spot? Under the columns, at the top of the stairs, to overlook the garden with a crazy panorama of the Iron Lady.
We sit down to order an ultra-refreshing blueberry lemonade straight away with sage and lavender syrup (€6.50)... remembering to pee somewhere else first to avoid the only downside: the construction toilets (not really sexy).
A smoothly executed card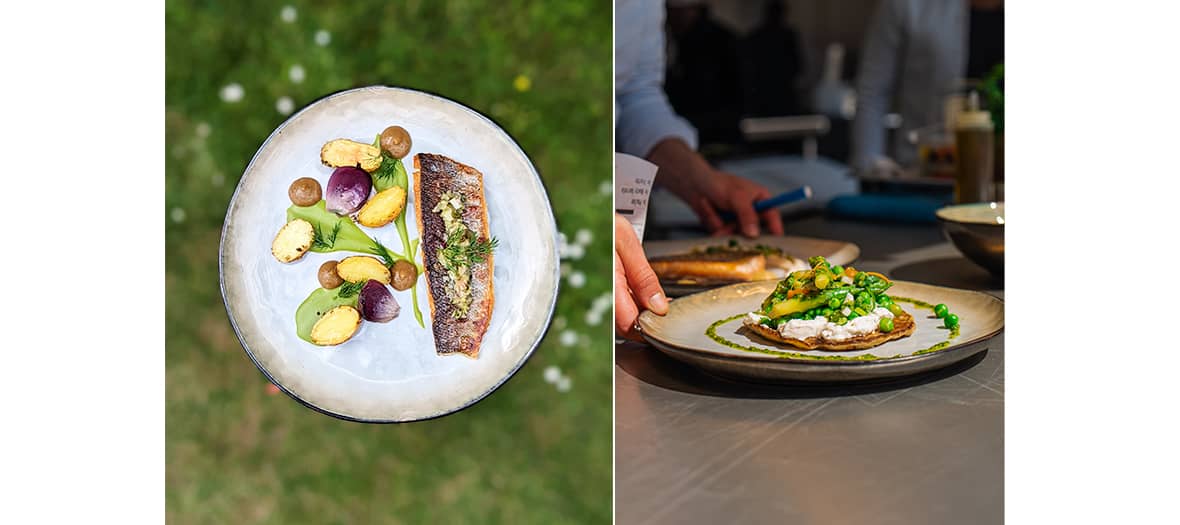 From the outdoor kitchen, Justine Piluso 's team is busy cooking up beautiful dishes that are as satisfying as they are insta-friendly. Starting with the octopus chiffonade (€11) and the artichokes - œuf parfait (€13), followed by an excellent fish of the day (for us, a sea bass cooked on its crispy skin and vegetables, €23).
As for desserts, the chef has left her hand to gourmet pastry chef Jeffrey Cagnes , emperor of regression. He signs for the occasion a pistachio babka served warm, to dip in a raspberry jam and fresh cream with olive oil (€12), but also an anthology Paris-Brest (€15) or another strawberry to share (€24).
Two birds with one stone
We obviously take the opportunity to then visit the event exhibition at the Palais Galliera: Love Brings Love , a vibrant tribute to stylist Alber Elbaz , who joined the paradise of pencil geniuses last year.
Open every day from 12 p.m. to 8 p.m., until October 31 (open all August)
© Thibaut Vankemmel
Also discover 5 coffee shop for working from home and La Main noire, the coffee shop like in Melbourne