Open in a gust of wind between two confinements, you haven't had the opportunity to test this style address as cool, vibrant and colorful as in London? Laura Gonzalez has reinvented Sir Winston Churchill , an old institution just steps from the Star. Decryption.
Directed by Laura Gonzalez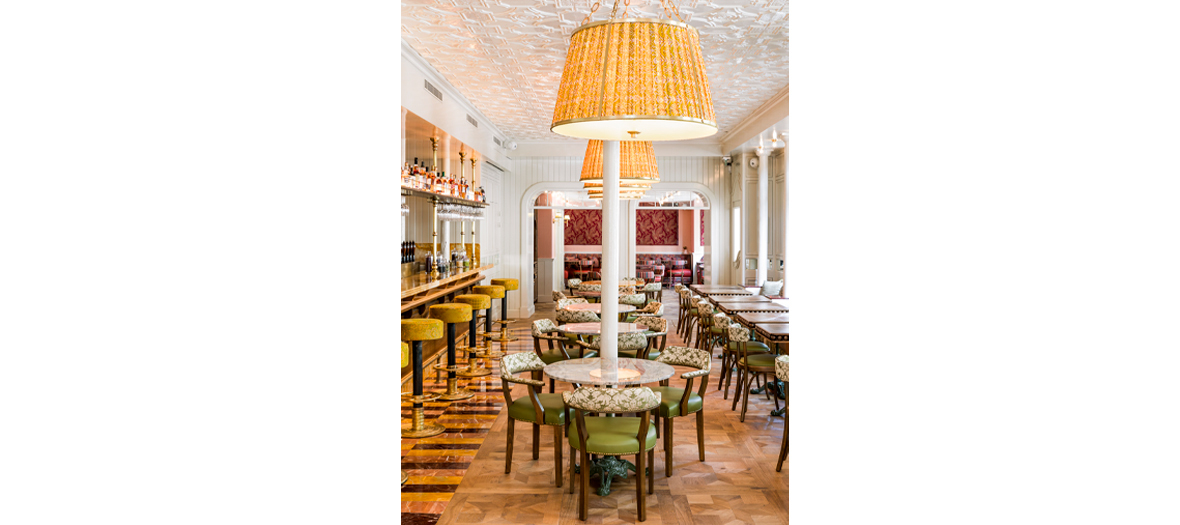 credit photo ©RomainRicard
Once again, the architect has done wonders ... By reclaiming this mythical Parisian place, Laura Gonzalez signs an English decor with a very strong colonial inspiration that transports you between London and Bombay , brilliantly mixing parquet, long wooden and leather bar colorful Cordoba, large light fixtures in pleated block print fabrics, stools covered with extraordinary fabrics, wicker ...
We go from a lush orangery to the red salon, passing a bar reminiscent of the Darjeeling Limited wagons or its dream terrace as we would stroll in the house of a rich inspired dandy.
British cuisine with a strong Indian influence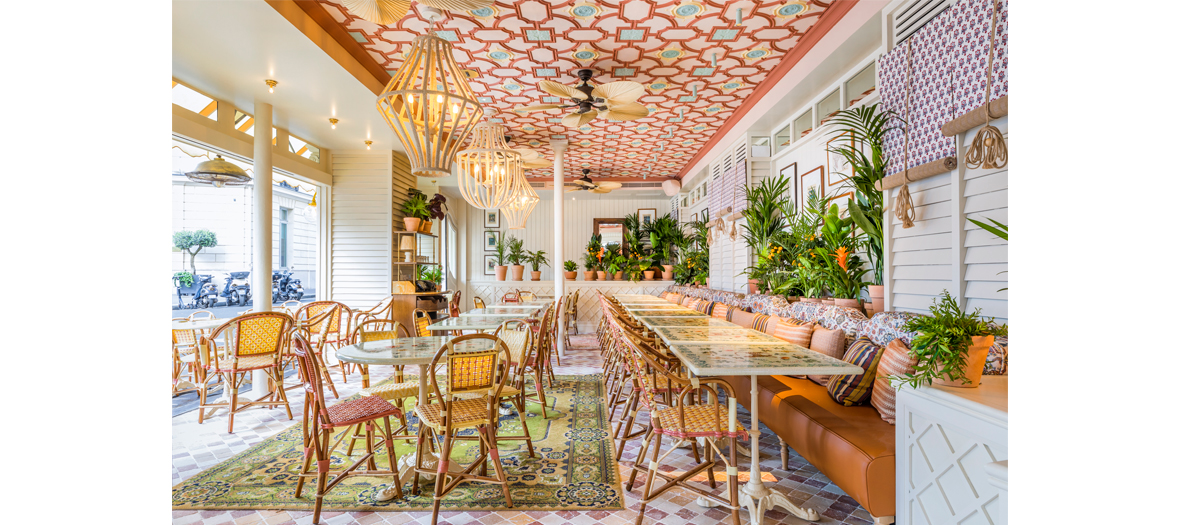 credit photo ©RomainRicard
Travel inspirations are also found at the table. And for good reason: the Bertrand group called on the Indian chief Manoj Sharma ( Amaya in London, Desi Road in Paris…).
It gives a menu that mixes the classics of the British pub with the best of Indian cuisine, like this extraordinary mezze-style platter to share (€ 29.5): lamb balls, fried calamari , veggie tempura, onion rings , old cheddar croquettes, eggplant caviar , fried chicken and naan to soak in curry mayo and other spicy sauces. A must for an aperitif that lasts, accompanied by a Pimm's (12 €).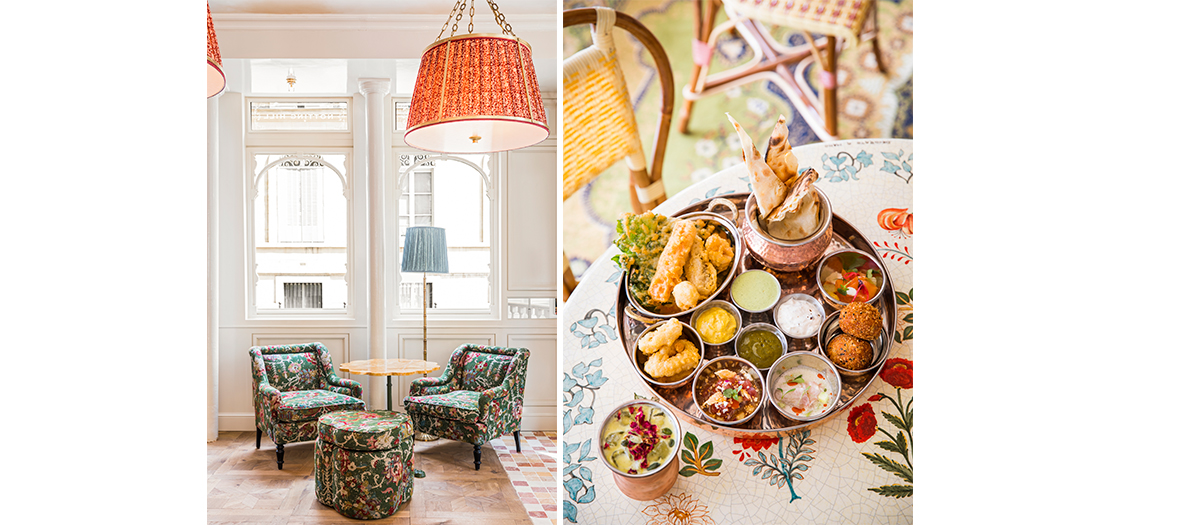 credit photo ©RomainRicard
Other bestsellers map: burrata with fresh mint (€ 14.5), spotless lamb curry (€ 24), fish and chips (19 €), roasted lobster (29 €), marinated salmon (12, € 5), mango lassi (€ 8.50) and sweet naan (€ 9).
Really sharp cocktails
Another strong point of the house: the bartender Julien Quettier , who has nothing to envy the London gods of the cocktail.
With his bar of rare bottles from the four corners of the world, he performs feats and offers sharp elixirs, blends of rare dexterity, never disgusting.
Witness its Silk Road , a brilliant mix of gin , green shiso, rose petal syrup, fresh lemon and tonic or Hibiskus which combines Fair vodka and Timut berries, an infusion of hibiscus flowers and Falernum syrup ( 12 €).
Open continuously from 8 am to 2 am, 5 Rue de Presbourg, Paris 16th

© RomainRicard

Also discover Laia, a restaurant hidden in a garden and the brunch of Ile restaurant.