Is it still necessary to repeat that "antique hunting" is the national sport of trendies… In the tag sale and people category, the one of rue de Bretagne wins the golden palm!
So whip our your pretties fashion outfits for vintage socializing, on the lookout for cools pieces that will for sure give your living room style, with Scandinavian furniture or a world map ( the latest chic ), upgrade your dining room with silver, old crustal and mismatched plates just like in the hot restaurants.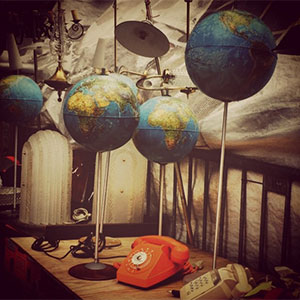 If you are looking for a stylish bicycle, make a beeline for the "Monsieur Cycles" stand on rue de Bretagne where you can pick up a recycled Dutch bike. So COP21. All the information here.

When?  on Friday the 29th, Saturday the 30th and Sunday the 31st of January 2016 from dawn to 6pm.