We have found how to make you patiently wait for the release of Avatar 2 in 2020: Toruk, the new spectacle of Cirque du Soleil, inspired from the famous film directed by James Cameron. Completely waouh, fanciful, poetic...Shall we continue? From the 4th to the 14th of April, AccorHotels Arena is morphing into Pandora, the satellite where the Na'vis live, these blue creatures from outer space, whose story is retraced by Avatar.
An immersive experience on Pandora
Let's make things quite clear, it's not a remake of the film's story. The saga of the Toruk takes places severa milleniums before the story of the film, hence long before humans landed on the planet Pandora. So, no need to have see the Oscarized masterpiece to understand the spectacle.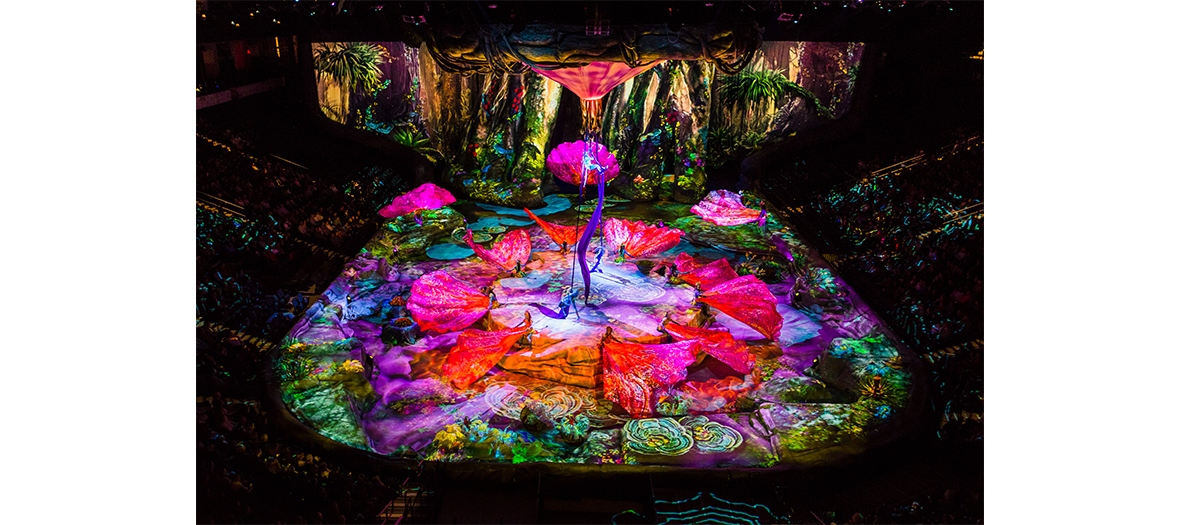 The pitch? When catastrophe threatens to destroy the sacred tree of the Na'vis, two young men decide to save it and go out on quest to find the toruk, a formidable predator master of the sky. Only a pure soul will be able to tame and ride astride the toruk in order to save the tribe and the "tree of spirits"...
Incredible decors
Staged by Michel Lemieux and Victor Pilon, Toruk – The First Launch is a combination of stage and circus techniques, puppets and multimedia projections (special kudos for the cascade and the volcano, amazing). In short, a very high-end spectacle.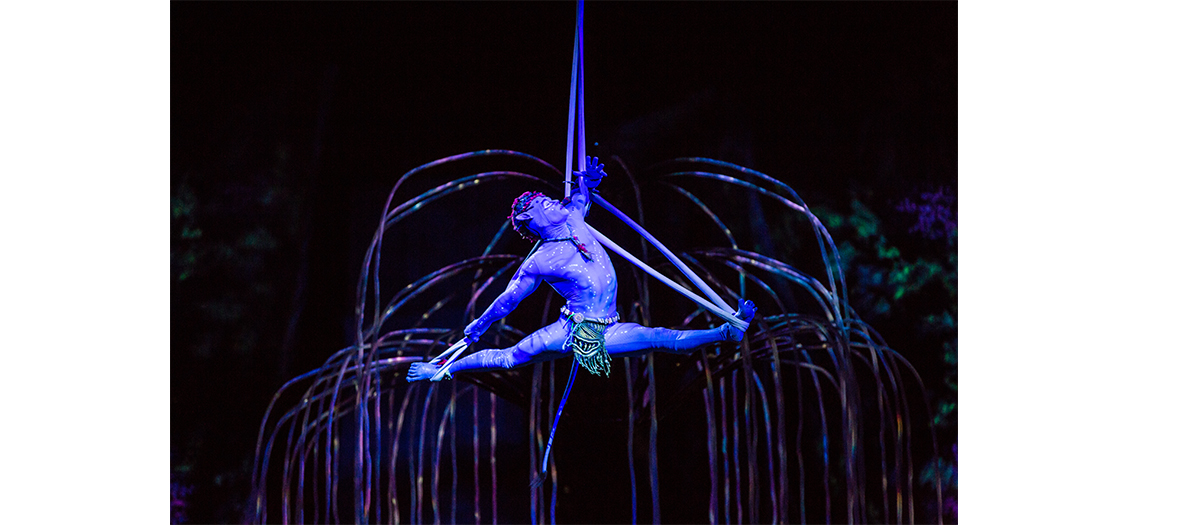 In addition,  the troop of artists brings to life animal that are larger than life thanks to a wide array of acrobatics, contortions and aerial movements, always more grandiose. Fun fact: they all learned their imaginary language in order to incarnate their characters even better.
"TORUK- le premier envol" at AccorHotels Arena from the 4th to the 14th of April 2019. Rates: starting at €63.10 depending on the category – More info on www.cirquedusoleil.com
Also discover 3 stylish must-see spectacles.