It's the eternal dilemma. You've been working out hard at the gym: cycling, miha bodytec and elliptical… But during the holidays, far from the machines, you're stuck.
To continue toning your bikini body with a positive mental attitude during the holidays, Jordan Bensignor, coach for Avaton, the new sports club everyone is talking about (19 Avenue Raymond Poincaré Paris 16th) has put together an intense programme "to burn calories, work on your cardio, tone and slim down before summer really kicks in."
"Circuit training is the most efficient, simplest way to work out at home or during the holidays. Choose between 6 and 8 exercises, do each exercise for 45 seconds, and repeat the circuit 3 times with one minute of rest between each circuit."
The coach explains: the super fit can work out for one minute per exercise rather than 45 seconds… And do 4 or five circuits instead of three. The goal is to repeat the circuit (20-30 minutes) between 2 and 4 times a week – making sure to throw in rest days.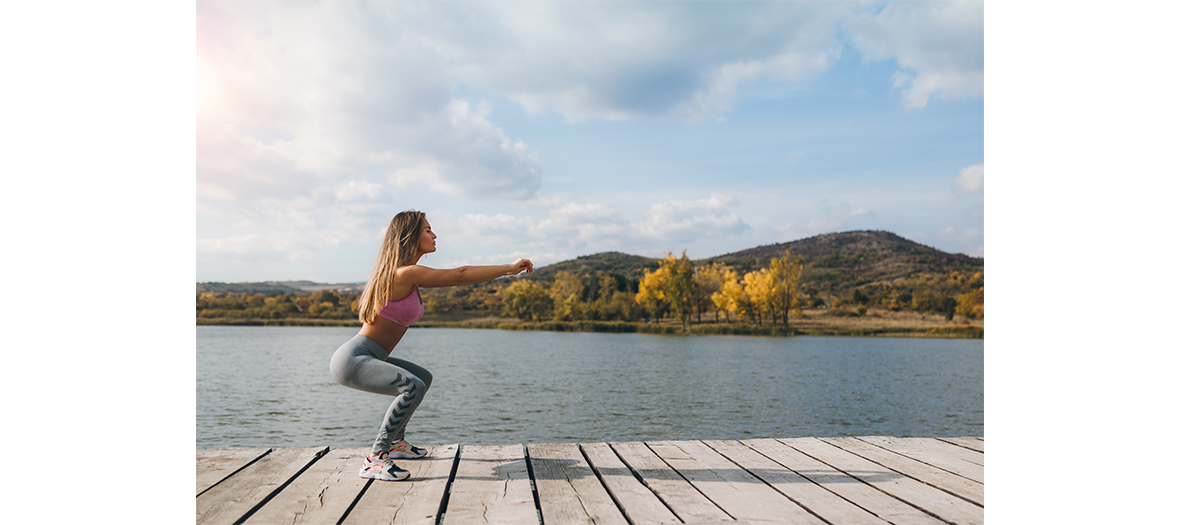 Push your glutes out and down until they're at knee-level, keeping your weight over your heels and flexing your thighs and glutes to stand back up.
45 seconds. Go, go, go!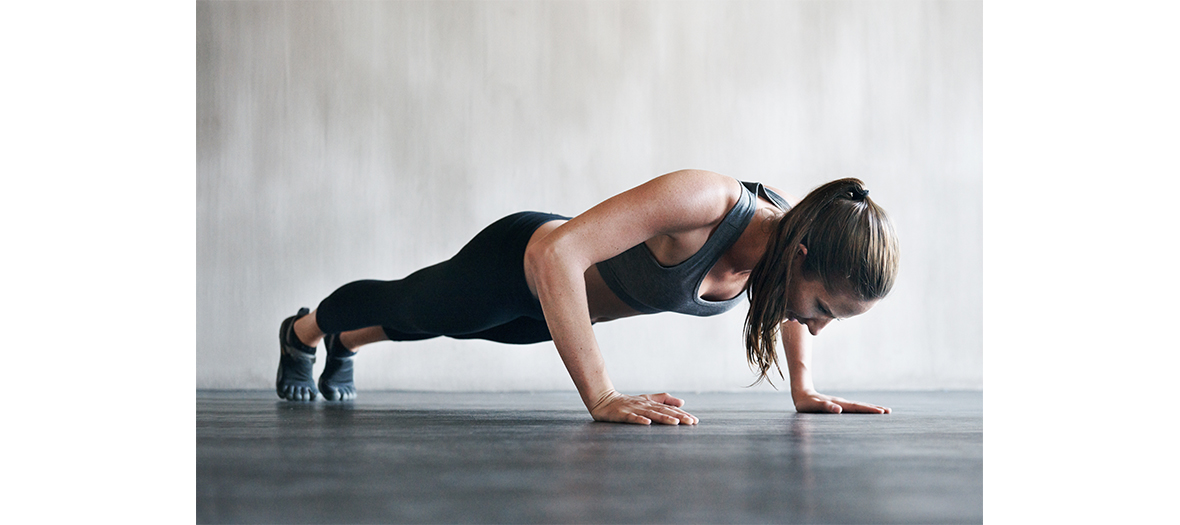 On your knees or not, open your arms wider than the shoulders and bring your chest towards the ground until your arms make a right angle. Then push back from your palms while contracting your chest.
45 seconds. Go, go, go!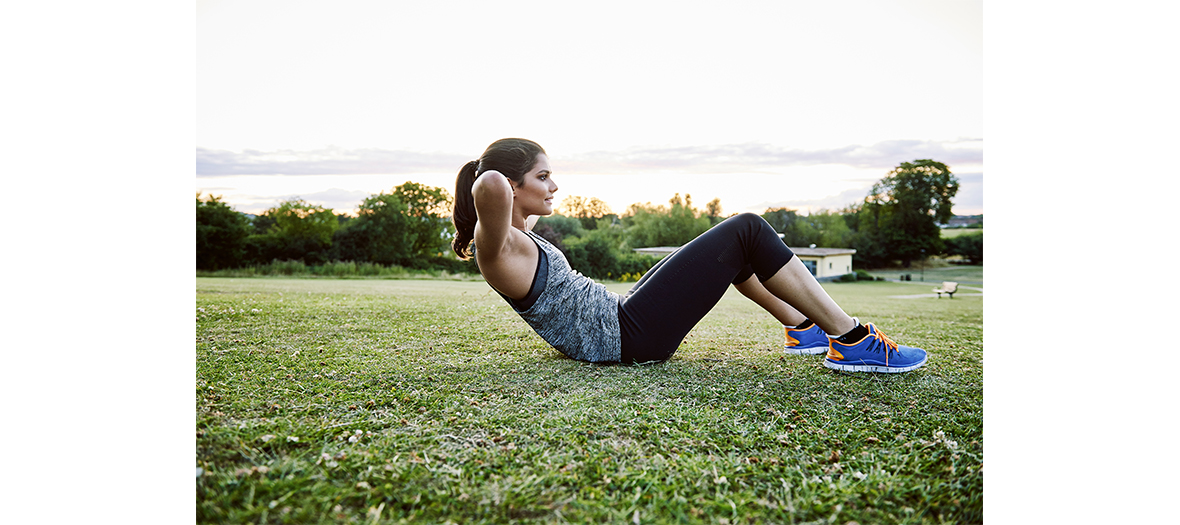 Lie on your back with the tips of your fingers on your temples and lift up your shoulders while keeping your abs tucked in and contracted.
45 seconds. Go, go, go!
EXERCISE 4 : PELVIC LIFTS
Lie on your back, knees bent, feet on the ground. Then left your pelvis towards the ceiling while contracting your glutes.
45 seconds. Go, go, go!
EXERCISE 5: SHOULDER PRESSES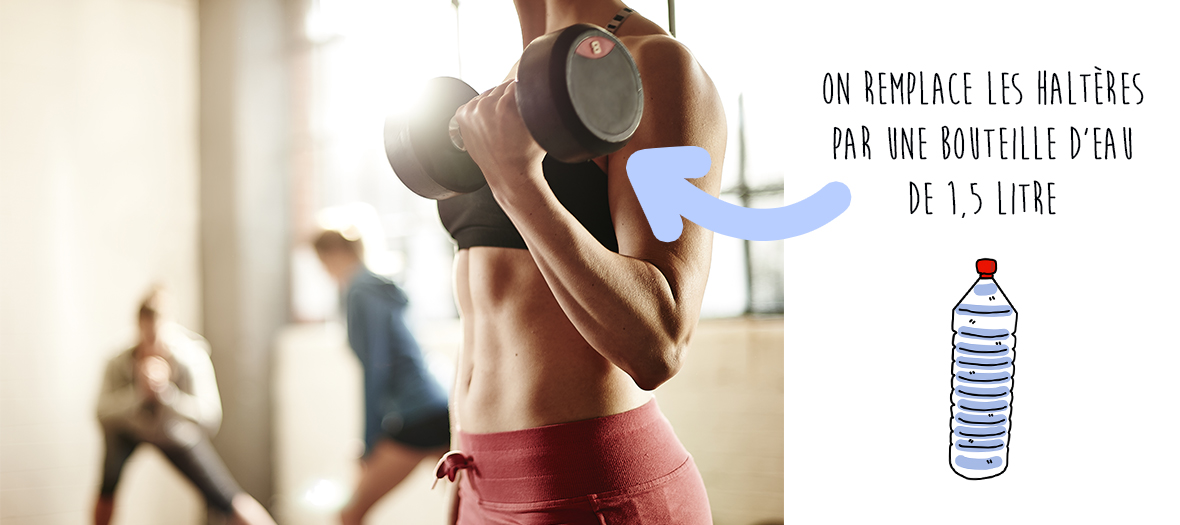 Take 1 or 2 weights (1 or 2 bottles of water work)
Push the weights above your head and then lower your elbows to shoulder height.
45 seconds. Go, go, go!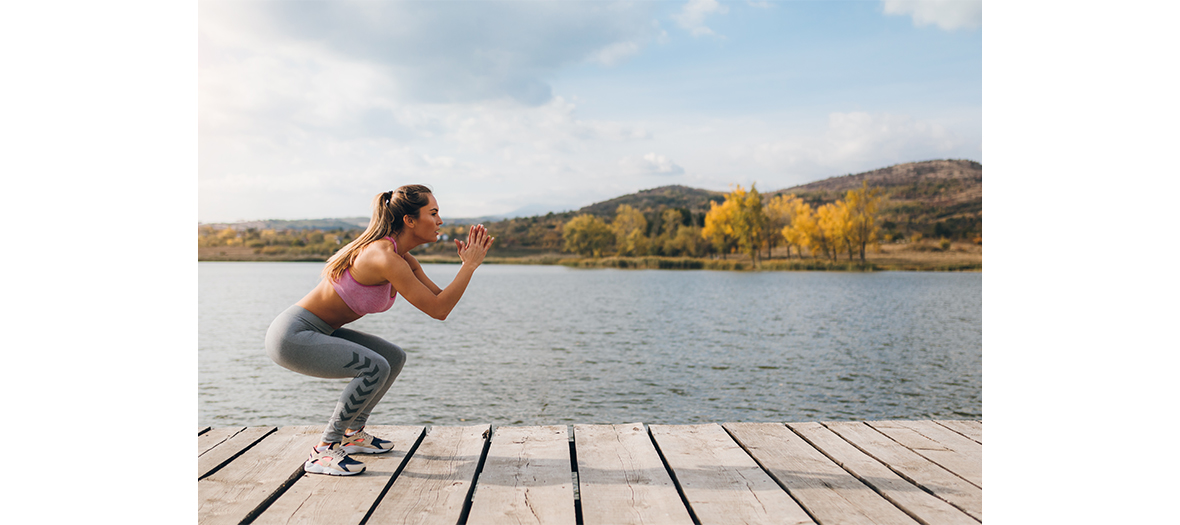 Cardio and strength: Adding a light jump into your squats will up your heart rate and burn calories.
45 seconds. Go, go, go!
EXERCISE 7 : TRICEP PUSH UPS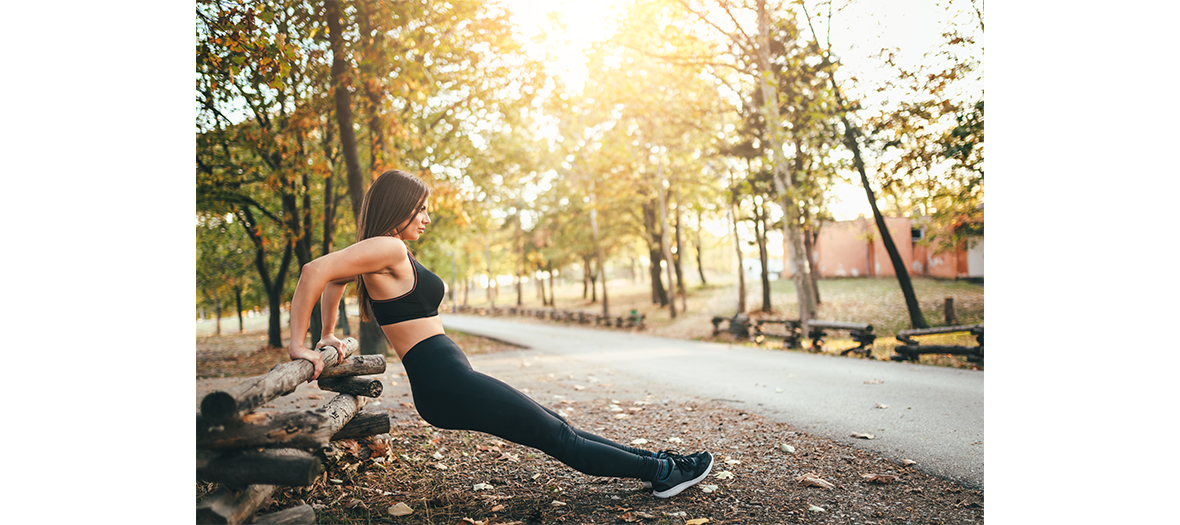 Sit on a chair and put your hands over each side edge. Then push your glutes out and bend your arms to drop your glutes toward the ground, pressing from the palm of your hand and bending your arms behind you.
45 seconds. Go, go, go!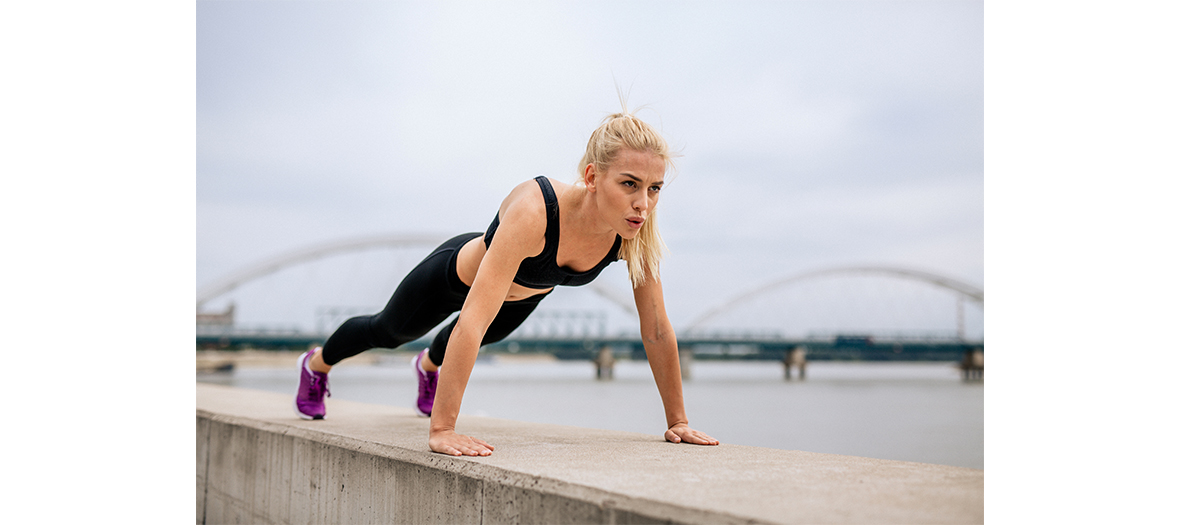 Lie on your stomach, elbows on the ground and the tips of your fingers touching the ground. Lift parallel to the ground, supporting yourself with your hands on your toes (modify by resting on your knees rather than your feet) while keeping steady and activating your core.
45 seconds.
Rest for 60 seconds then back to exercise 1.