Rather than compulsively buying yet another shirt , a fourth pair of white sneakers and the same jeans in all colors (#quadricolor), why not FINALLY give in to the call for novelty? Zoom on the fashion obsessions spotted on the most beautiful catwalks, and which will rock your spring wardrobe.
The Candy Crush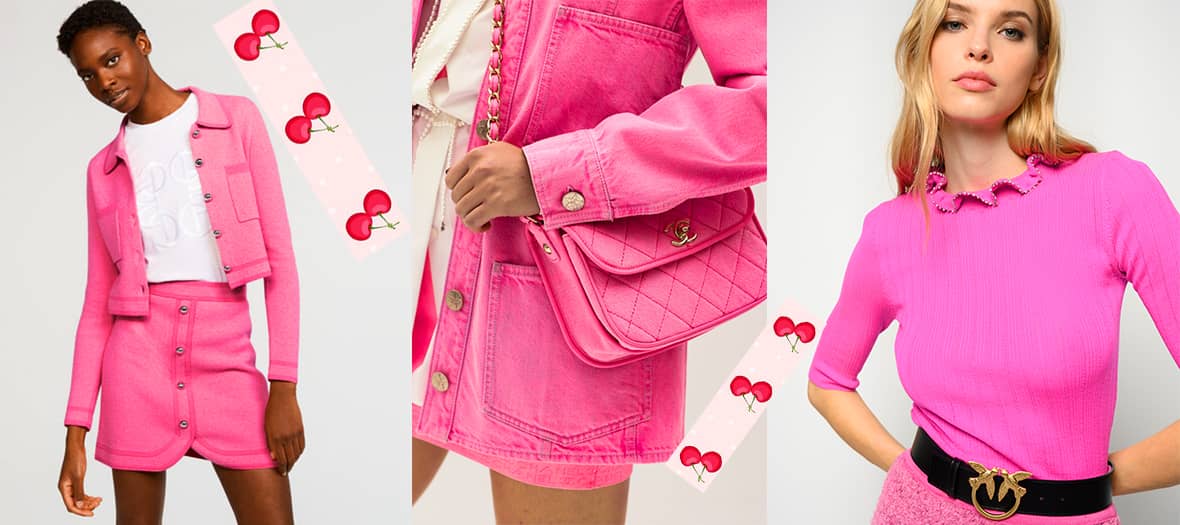 The obsession: an ultra-luminous candy pink , almost neon, between Barbie and fuchsia.
How to wear it? Chanel made it a complete look with a skirt, jacket and pink denim bag, like those little Claudie Pierlot and Pinko sets worthy of Reese Witherspoon in A Blonde's Revenge . On a daily basis, the jacket is more easily matched with a light 501 or the skirt with a pastel printed sweater. The alternative ? Opt for a girly handbag like those spotted at Jacquemus , Bershka or By Far .
Sweater with rhinestone collar (150 €) and tweed skirt (225 €), all Pinko
Straight skirt (155 €) and cardigan with collar (225 €), all Claudie Pierlot
Chanel SS21 show look
The advent of cargo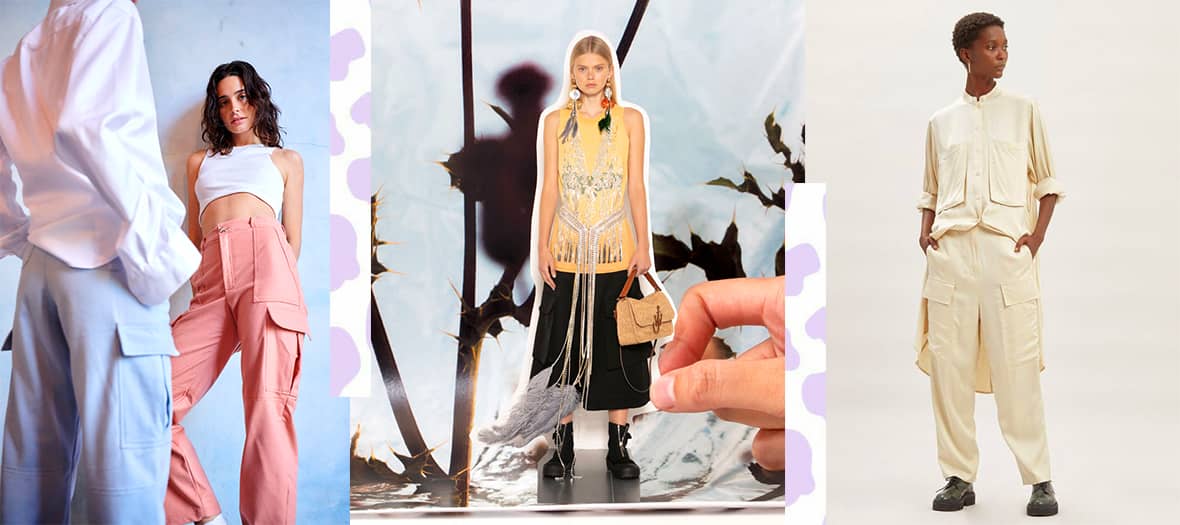 The obsession: cargo pants with maxi side pockets, as spotted on the Balenciaga , Boss and Vuitton catwalks.
How to wear it? Now a streetwear icon despite his military past, the cargo is very supportive of the cropped t-shirt, crossbody banana and 90s sunglasses combo, but is ideally eroticized with an ivory silk satin shirt and a pair of heeled sandals. . It remains to choose your team.
Pink cashmere cargo ship, Alfie Paris , 420 €
Flared cargo ship, JW Anderson , € 590
Ivory cargo ship, The Frankie Shop , € 132 on sale at € 93
The floral blouse 2.0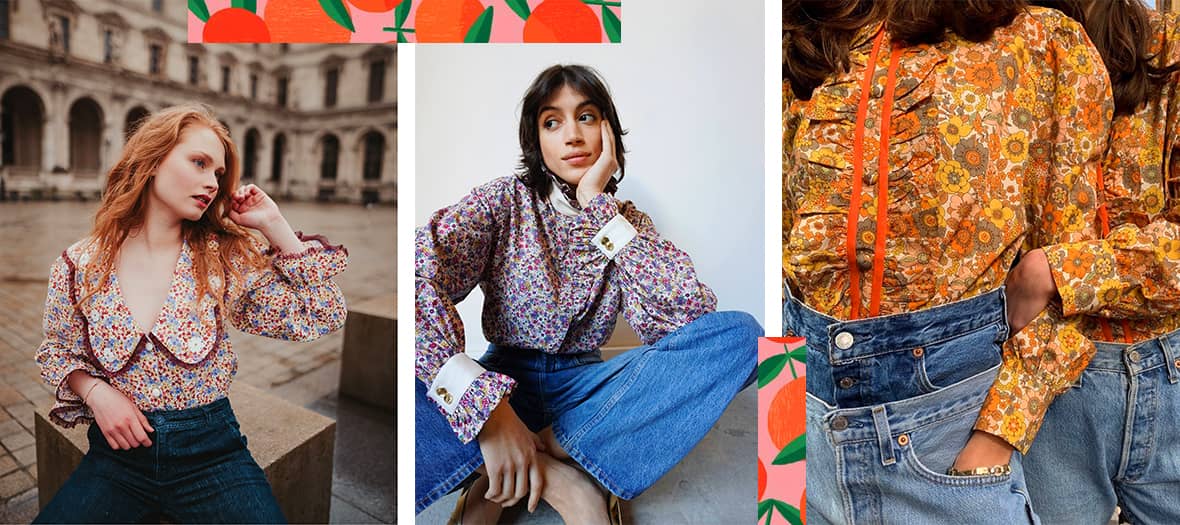 The obsession: a blouse or shirt with a floral print, yes, but with the added value of a frill , puffed sleeves , buttons or a high collar.
How to wear it? This spring centerpiece is of course the best friend of high waisted, raw or lighter jeans. But not only. We can also imagine it with pants / a skirt / shorts in the colors of the print, even outright in a chromatically opposite color: orange flowers with a green skirt, blue with a yellow skirt, pink Liberty with a pretty green ...
Chemise Alice Yesterday Today , 210 €
Chemise Ezra, The Label Edition, 275 €
Niña shirt, La Veste, 160 € on vasquiat.com
The maxi gingham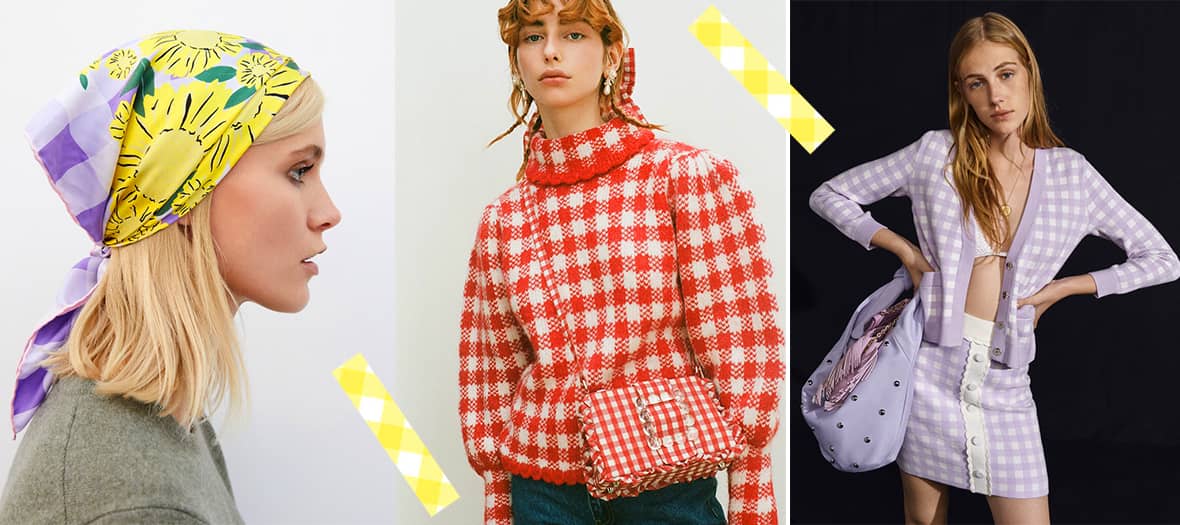 The obsession: a bold gingham with large checks, very visible, in deliberately strong colors.
How to wear it? Impossible to separate the gingham from its 60's aura, BB would not have forgiven it. We assume the retro all-over or on accessories (scarf in the hair, shoulder bag, scrunchie), and we support the babydoll side with a pair of pointed ballerinas while breaking the smooth of the whole beauty side with a bun blur and ultra-natural makeup.
Silk scarf with sunflower gingham print, Eric Bompard , € 100
Red gingham bag (€ 465) and sweater (€ 465), all by Shrimps
Cardigan (195 €) and miniskirt (150 €), all Maje
Austrian embroidered sweater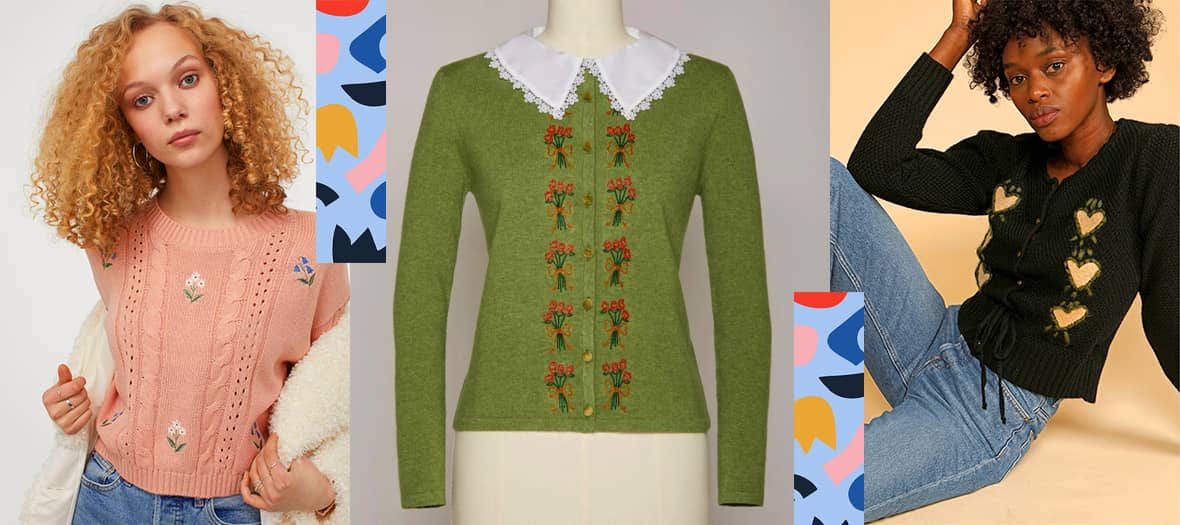 The obsession: the cardigan or knit sweater with embroidery details as found on the backs of fashionistas Leandra Medine and Jeanne Damas .
How to wear it? Offset with stylish jogging or weathered jeans and very contemporary moccasins with notched soles like a pair of Converse . The whole thing being to avoid the first degree way weekend in the Austrian Tyrol by associating this icon of the granny look with a corduroy or simple derbies… Ouch!
Embroidered sweater, H&M , € 34.99
Embroidered cardigan with collar, Leo Rosa , € 680
Cardigan Diego, Rouje , 185 €
Also discover the coolest fashion collabs of spring and the fashion obsessions of the moment .