Phew! After confined months spent in jogging - slippers, young designers and iconic houses have been able to give back to fashion buffs the desire to undermine themselves. It must be said that between improbably cool collabs , kawaii capsules, vitamin jewelry , pastel mesh or even the new it-shoe that influencers are snapping up , there is plenty to do. We give you a little recap of the new fashion obsessions that have panicked our radar this fall.
The My Neighbor Totoro x Loewe capsule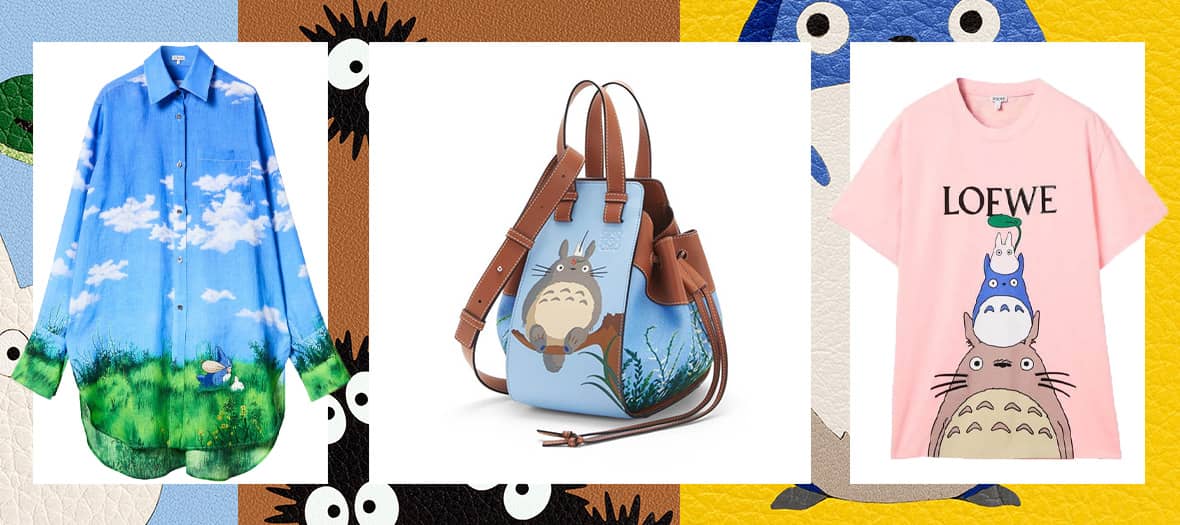 The collection: this is clearly the most anticipated fashion event of this fall. It must be said that by dint of teasing, the Spanish label Loewe knew how to make us addicted in advance to this capsule as cute as it is improbable with the characters of My Neighbor Totoro , the cult animated film from studio Ghibli . Because we all need, deep down, to afford the wisdom of the spirit of the forest.
To grab: the Hammock bag in leather printed with the landscape and the kawaii character (the centerpiece, € 2,100), various Totoro- effigy t-shirts (€ 290), the revisit of the Puzzle it-bag (€ 1,550), a printed linen shirt (€ 790), a card holder (€ 220) or even a leather iPhone case dotted with Noiraudes (€ 320).
Collection available from January 8 on www.loewe.com
The retro and embroidered collars of Maison Flore Paris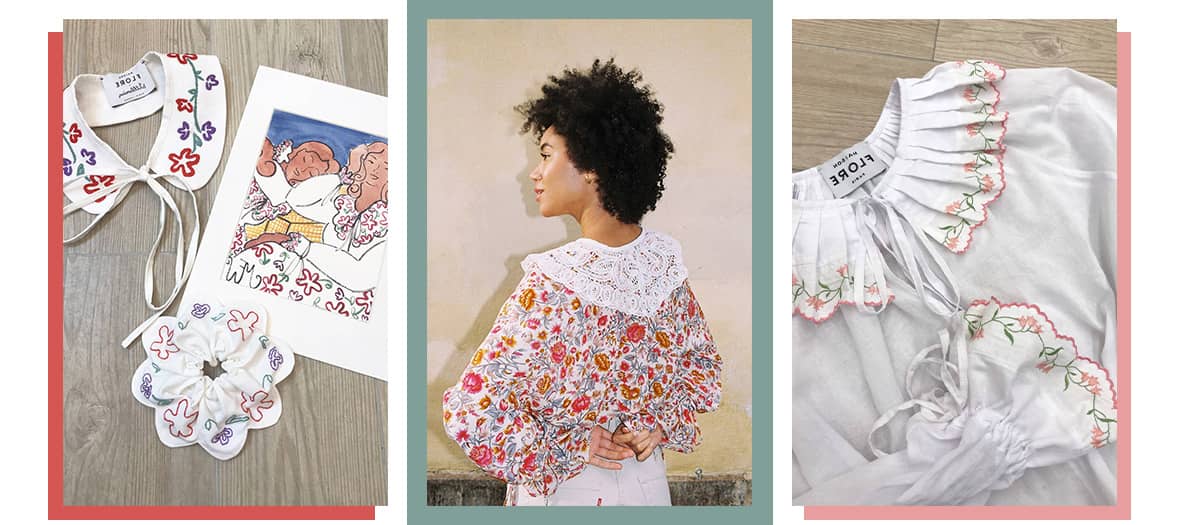 @ Chloe Bruhat
The collection: heir to a line of trousseau embroiderers in Marseille, Flore Mouren revisits this tradition of yesteryear by upcycling beautiful hand-embroidered cottons in her workshop in the Marais , rue Charlot ... where the opening of her first boutique is scheduled for this month of January.
To grab: a real trousseau with embroidered cushions (€ 119), gingham napkins (€ 55), placemat worthy of Downton Abbey (€ 45), but also divine upcycled blouses with lace and embroidery (€ 320), a collar embroidered claudine (€ 185) or even an adorable romantic darling (€ 49).
Collection to be found on www.maisonfloreparis.com
The Gucci x The North Face coollab '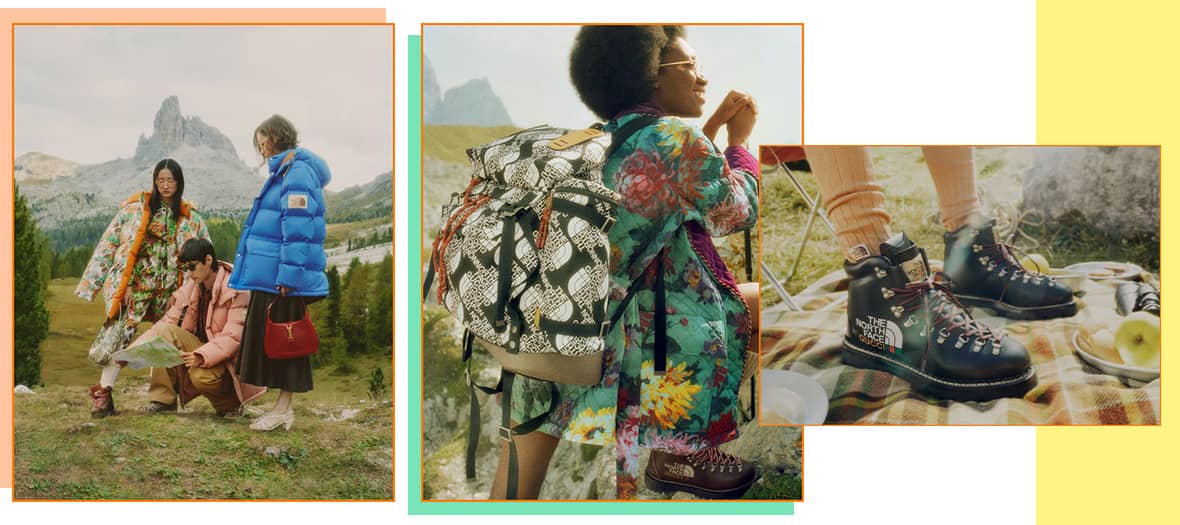 The collection: after an already very cool collab with MM6 Maison Margiela this fall, the techwear label The North Face continues to consolidate its fashion aura by offering itself a collection in partnership with Gucci . Alessandro Michele therefore set off on an adventure, digging through the 70's models of the Californian brand to deliver a collection of sharp and retro outerwear, just like the Florentine house. All while respecting the green commitments of the two brands with the use of regenerated materials and even some old upcycled fabrics from The North Face .
To grab: t-shirts , parkas , rangers , printed or monogram and logo down jackets , backpacks full of pockets, belt bags , fleece jackets, warm socks and hats, windbreakers, skirts and padded coveralls ... , the perfect paraphernalia for fashionable hikers (it must necessarily exist somewhere), in line with the gorpcore trend that has been flooding Gucci collections for several seasons now.
Collection in store on January 9 and from January 22 on www.gucci.com
Love Shack Fancy pastel sweaters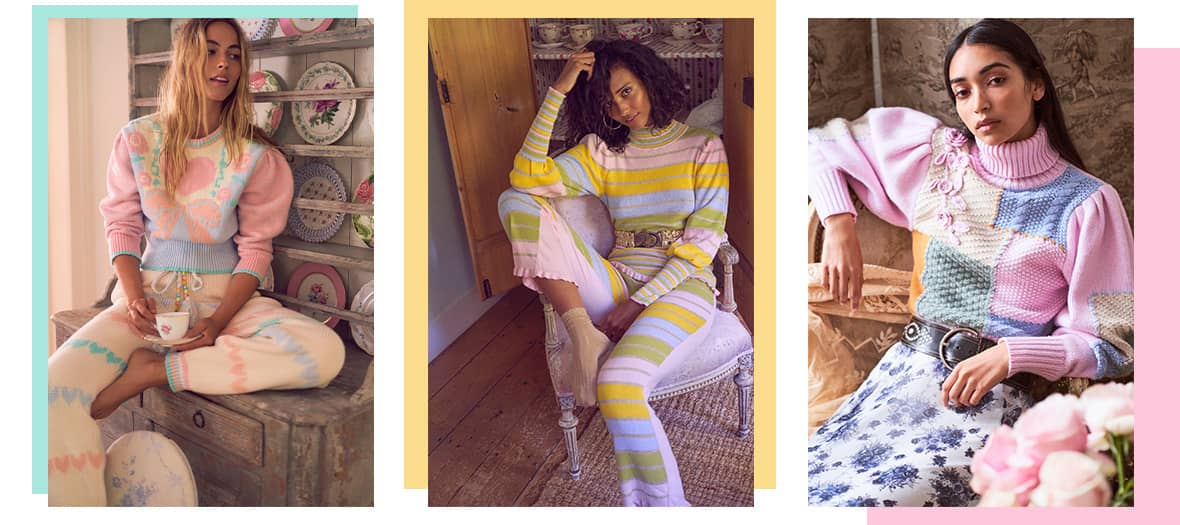 The collection: New York designer Rebecca Hessel Cohen lives in a world of candy pink Disney princesses adorned with small flowers. Her children are beautiful, her wavy perfect, her dog perfectly fluffy and her interior decidedly Insta-friendly. Of course, his label Love Shack Fancy dresses all the romantic US (602K subscribers to the counter), although completely confidential in France.
To grab: what catches our eye is her divine collection of knitted sweaters in pastel shades reminiscent of the naive fashion of Scandinavian influencers. <at the top of the wishlist: a sweater worthy of Princess Peach (approx. 346.50 €), a V-neck in a delightful color gradient (approx. 280 €), a small striped sweater with a funnel neck (approx. 240 €), a long patchwork cardigan (approx. € 485) or its little brother with a turtleneck (approx. € 347).
Collection to find on www.loveshackfancy.com
Louis Vuitton Pillow Boots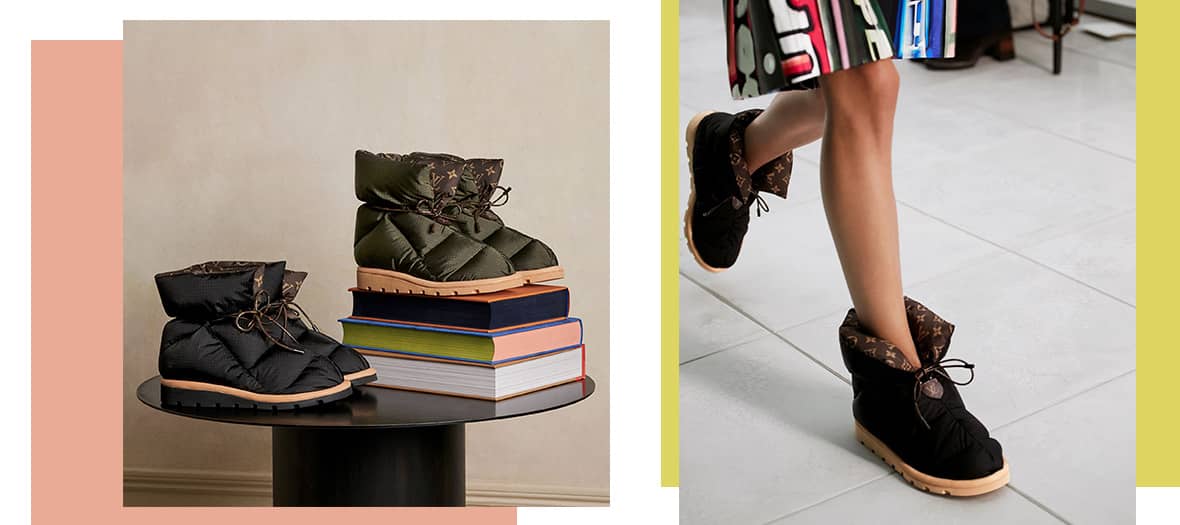 Obsession: first seen during the Louis Vuitton Spring-Summer 2021 show and already available, the Pillow Boot is a hit with fashion influencers, and even Sophie Turner ( Game of Thrones ), certainly Vuitton's muse, never leaves them. more. Normal, this new winter it-shoe slips on like a small sleeping bag for the feet, comfortable and warm like a slipper.
To grab: Available in white, khaki or black, the Pillow Boot (850 €) is made of water-repellent nylon and filled with down. Its quilted appearance and leather lacing definitely give it an Inuit couture feel. Or how to make UGG® outdated.
Available in store and on fr.louisvuitton.com
Upcycled and embroidered bandanas from Call It By Your Name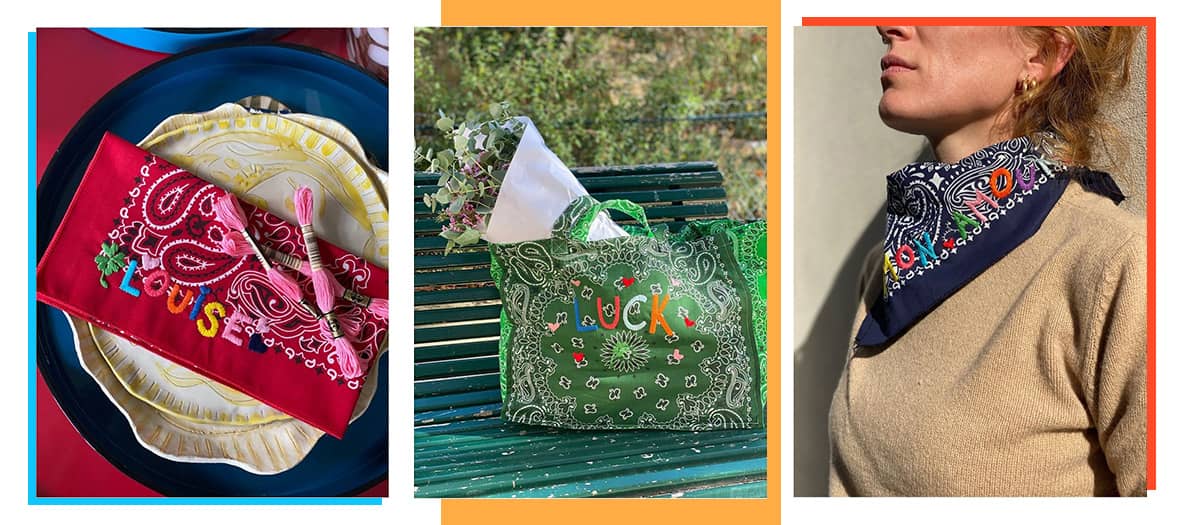 The collection: its corner at Bon Marché has really stood out. Spent at Sonia Rykiel, Tara Jarmon and Claudie Pierlot, Colombe Campana developed during the first confinement her label of embroidered bandanas after numerous orders from her friends and word of mouth that followed. Today, the range is expanding with a line of reversible bags to die for.
To grab: an XXL tote to put all your stuff in (€ 250), protective masks that are too beautiful (€ 20), a scarf embroidered with a love note or his first name, too cute on children too (65 €), a small rainbow embroidered bucket bag with large pearls on the handles (€ 150), a zipped pocket (€ 65), two-tone scrunchies (€ 15)… All made from bandanas from all over the world. colors, picked up by the designer or from one of the last American factories.
Collections to find on www.callitbyyourname.fr
Mayd Store's fruity jewelry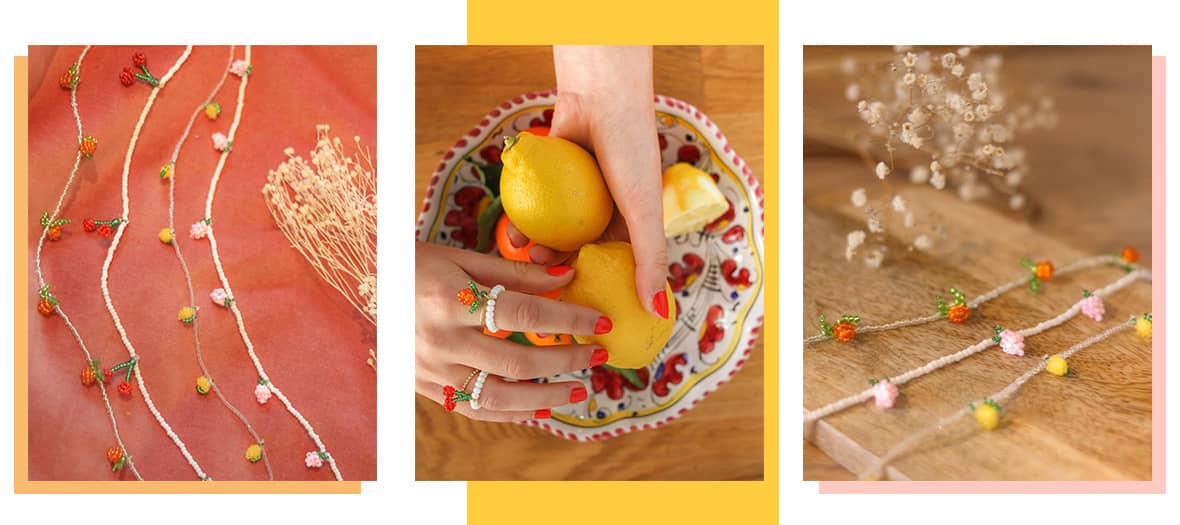 The collection: it is in Lille that Marie, the young designer of Mayd Store , makes her seed pearl jewelry by hand. After spending all her childhood caring for the hands while embroidering or drawing, she launched her brand a year ago. His DNA? Fruit, vitamin and good humor.
At rafler: bagues all fruits, necklaces cerises ou citrons, boucles d'oreille oranges, Creoles fleuries mais aussi le totem de l'accessoire 90's, laughs the choker double mark in beads, to let all of essayées fabriquer at home (in vain). All for prices ranging from € 20 to € 30 and delivery costs to € 2. While waiting for the eshop scheduled for this year, orders are taken directly in DM via Instagram.
Go to www.instagram.com
Amélie Pichard's vegan bags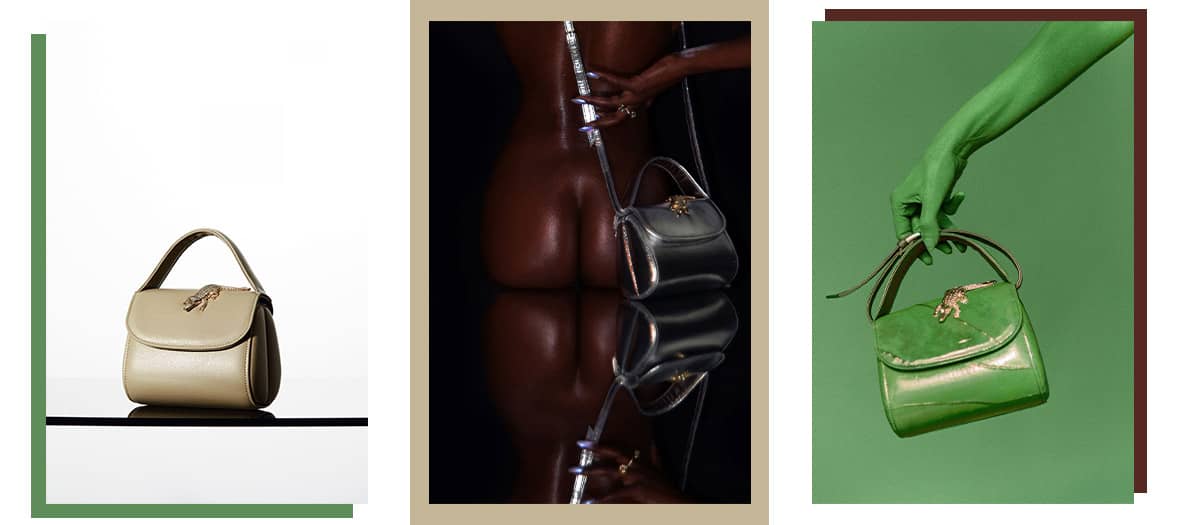 The collection: if there is one thing that Amélie Pichard does not want to encumber, it is constraints. Suddenly, the designer, driven by a desire to move towards ever more responsible fashion, has just declined her star bag in three different vegan materials . Enough to leave the choice to its customers to stick to crocodile embossed leather or to go green!
To pick up: the Baby Abag available in silver Piñatex , a revolutionary material we were talking about here (495 €), its cream version in faux cactus leather (495 €) and the small third, hybrid bag in green varnishedAlocasia Macrorrhiza leaf but with leather details (595 €), with a truly original look.
Collection to find on www.ameliepichard.com
The Pink collection by Jacquemus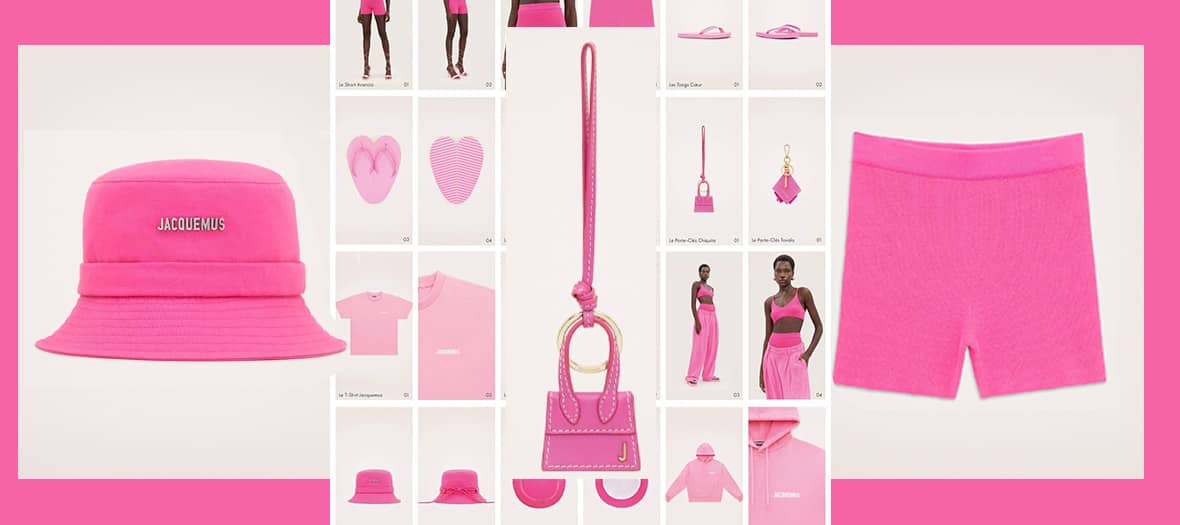 The collection: There are only a few pieces left, but Jacquemus' Pink collection created a little buzz on Instagram in December. The sympathetic southern designer saw the parties in fuchsia pink , and declined fetish clothes and accessories in a vibrant and feel good color. We rush to the survivors of this winter's fashion tidal wave, before everything is gone!
To round up: thesocks flowers (35 €), a bob canvas (90 €), a small key chain Chiquito (100 €), another shaped Tovallo towel (75 €), a nano wallet (100 €) or even heart beach flip flops (€ 90).
Collection to find on www.jacquemus.com
Also discover 10 stylish down jackets for a comfy winter and the new vintage boutique to discover absolutely .