Whether you choose it rock , message, romantic or funny, the t-shirt is a real marker of our mood of the day. It is also the cheapest item of clothing that we will find at our favorite fashion houses, just to add a little luxury to our summer wardrobe. We can wear it roughly with everything: tailored or denim shorts, a pleated skirt, midi or mini, very light palazzo pants… Zoom in on the ten t-shirts that made us fall in love.
Badass unicorn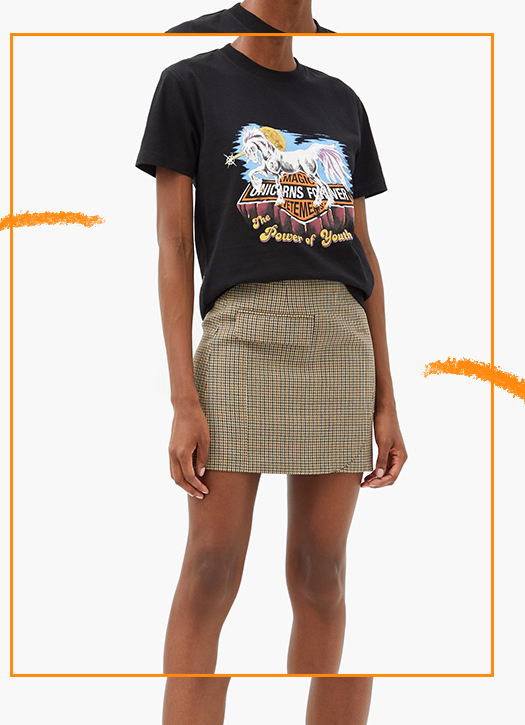 The most desirable and perched streetwear label aka Vetements deals a biker unicorn print t-shirt against a backdrop of a distorted Harley Davidson logo.
Unicorn print cotton jersey T-shirt, Vetements, € 330 on www.matchesfashion.com
Summer claw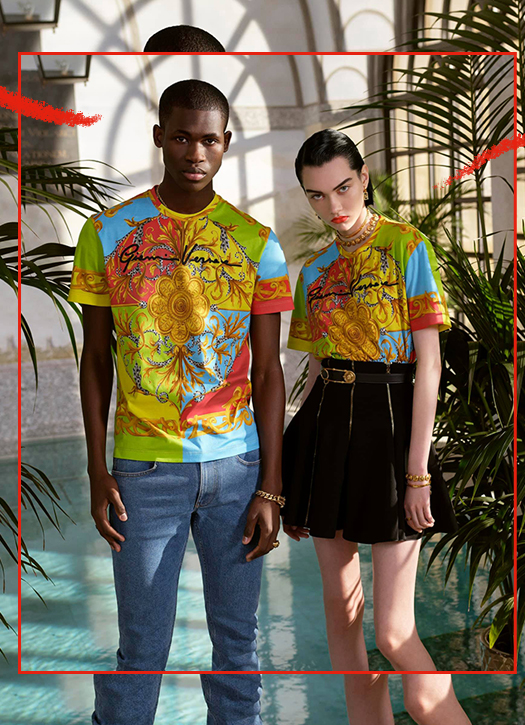 Versace sums up our summer obsessions with its ultra-colorful printed organic cotton model, ideal for adjusting the lens of your smartphone. No kidding, we love his assumed ego-trip with master Gianni's signature embroidered all over the bust.
T-shirt with summer capsule print, Versace , € 490
30's tribute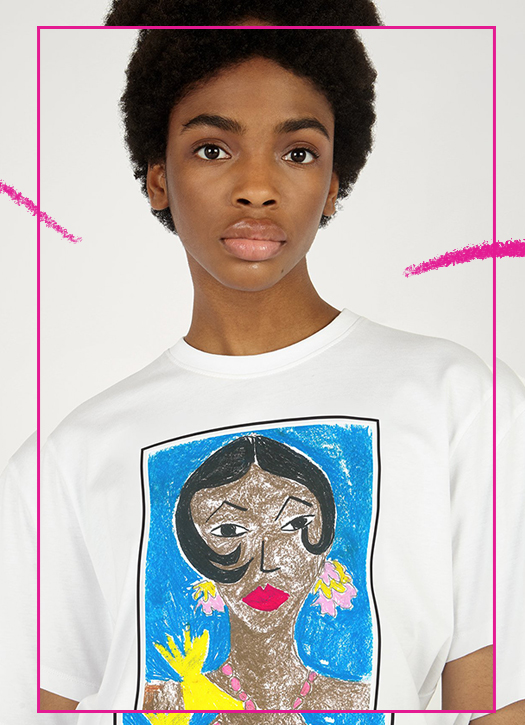 The mythical artist Joséphine Bake r was made pencil by Tatiana Alida who signs for Victoria Beckham (that of name-dropping!) A colorful t-shirt which certainly throws it.
Josephine T-shirt in White, Victoria Beckham, 140 €
Solidarity mode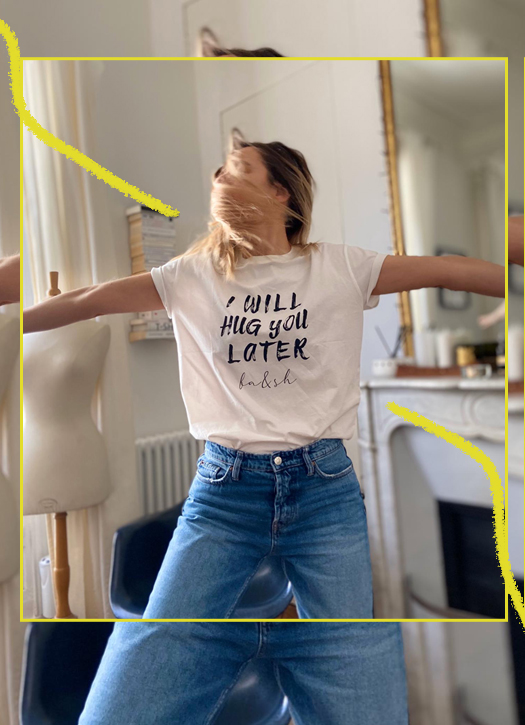 We have seen many solidarity initiatives flourish to support hospital staff during (and after) confinement. This is the case of Ba & sh and its Hope " I will hug you later " t-shirt ( I'll hug you later ), the profits of which will be donated to associations.
T-shirt Hope, Ba&sh, 35 €
Glam rock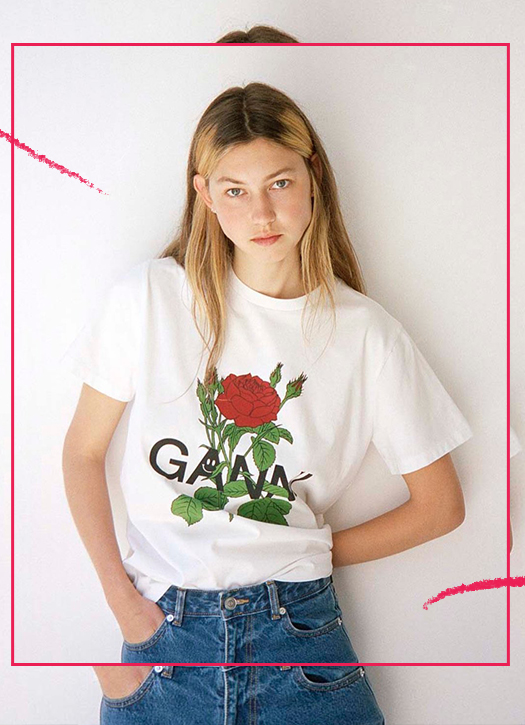 The glam rock aesthetic continues to inspire fashion. Ganni plays with his t-shirt which shows a conquering and assertive rose with its leaves and pretty buds.
Basic cotton T-shirt, Ganni , € 85
Small apple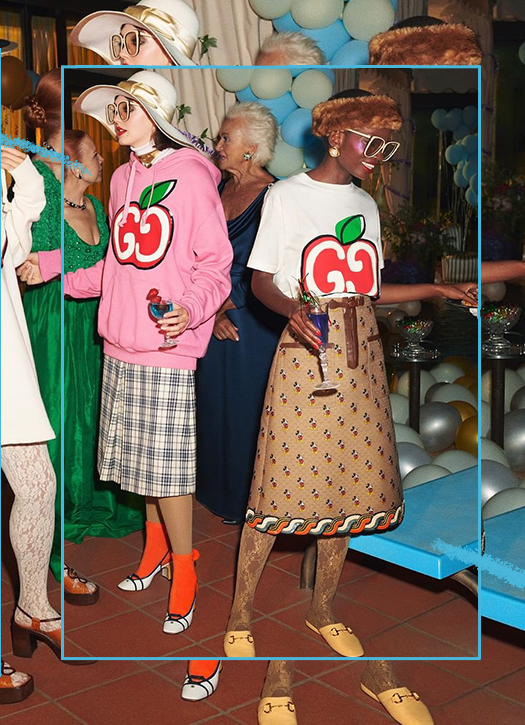 We allow ourselves a cracking made in Gucci with this nice oversized apple-print t-shirt, which does not fail to show off its signature maxi GG logo.
GG apple print T-shirt, Gucci , € 490
Tie and dye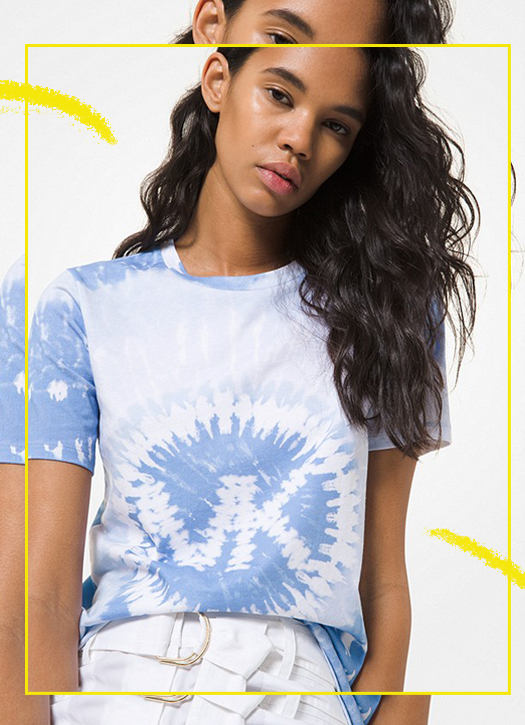 A 90´s muse, tie and dye is the must-have motif in your wardrobe to grungize a slightly clean silhouette. Michael Kors knows how to do it.
Tie and dye cotton jersey T-shirt with logo charm, Michael Kors , € 75
Jackpot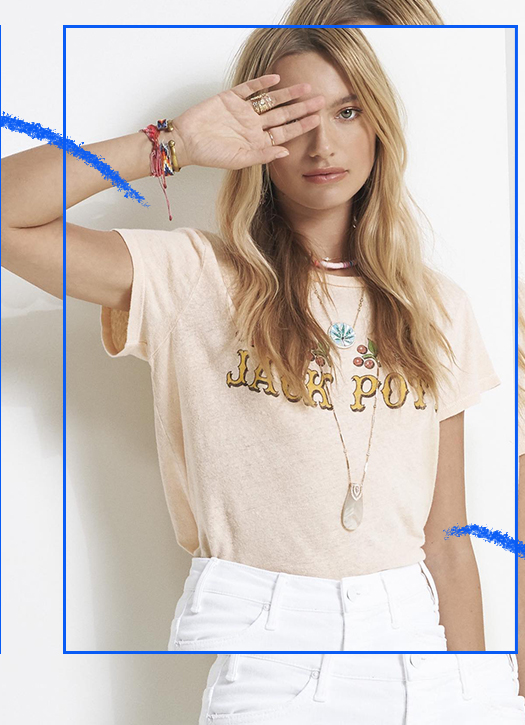 This is the jackpot! Mother Denim continues to sell super cool t-shirts, including this pastel yellow model with western lettering and little cherries to make it all more feminine.
T-shirt Jackpot, Mother Denim, 93 €
Green is chic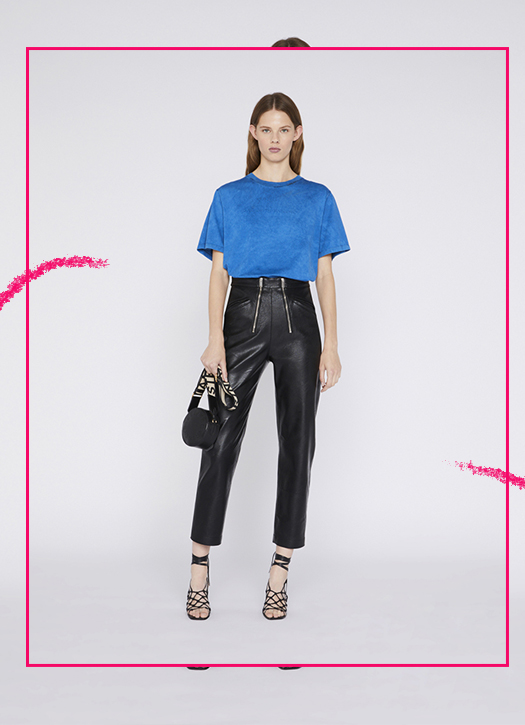 We would follow Stella McCartney everywhere in her green and stylish universe made of organic cotton and without chemicals. Let's start by investing in his ocean-colored t-shirt which only required little water for its production.
Logo t-shirt in organic cotton, Stella McCartney , € 395
Show of strength
Remember its name: the Muscle T-shirt (pronounced in English) is THE new way to wear the 3-hole top to highlight the arms. With its cut far from the armpit and its small shoulder pads, it breathes a badass wind on the coolest influencers of the moment.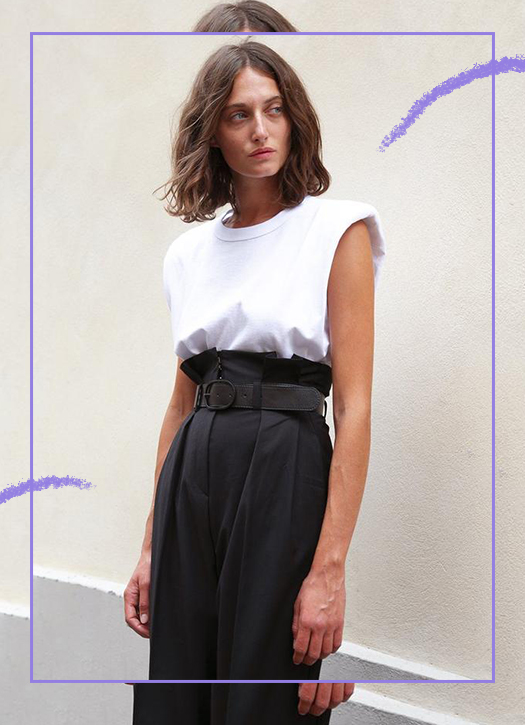 Muscle T-shirt blanc, The Frankie Shop, 79 €
Also discover the prettiest dresses of the summer and the new swimwear labels in which to invest