If you are on the lookout for a really pop and chic experience, you are going to adore this wild and deluxe fun fair where stilettos are a must! Kawaïs traveling through Paris are already stamping their feet in excitement!
Because a skip and a hop from the Tuileries, the dream-team of Westin-Paris Vendôme has set up an authentic totally off-beat fun fair at the heart of its hidden terrace.
Imagine duck bobbing in a majestic fountain, castles of candies, a photo studio to go wild with the girls and furiously girly treats such as a pop-corn cup-cake or a candy strawberry shortcake (11€).
We adore: a great « snack pop » menu inspired by cotton candy, fritters and pastry puffs. The result is gourmet baskets of mini hot-dogs, panninis and tiny cheeseburgers or the sweet version with lollipops, string candy, waffles, sugar and chocolate fritters (21 to 23€ for 3 persons)
Tops: off the wall happy hours with fab cocktails such as the Grand Huit with rum + cotton candy, mint and green lemon (19€) or the Chamboule Tout with candied apple + vanilla ice + honey + milk + caramelized pecan nut. (14€)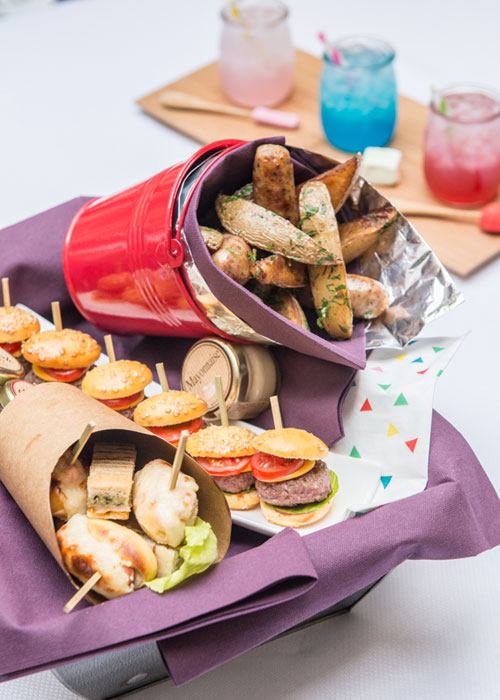 Open every day from noon to 1am until the end of Summer. All the information and reservations 01 44 77 10 20
Also discover a Belle Epoque fun fair with a wooden horse merry-go-round and vintage attractions