Philippe Starck does it again! After Brach in the 16th arrondissement, the hyperactive designer signs Hôtel 9Confidentiel, a new intimate setting, incredibly poetic and refined, hidden behind a splendid Art Deco facade in the Marais.
We have good news: the 5-star hotel willingly welcomes Parisians for a drink or a couture tea time. Follow the guide.
A chic and cosy cocoon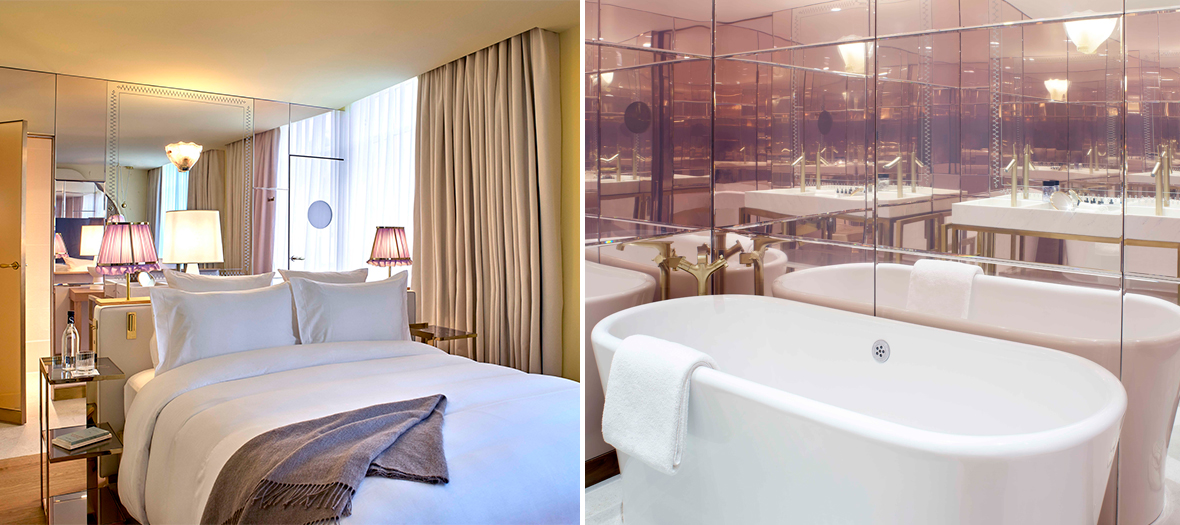 An assumed feminine touch, mastered volumes, playful mirrors, a palette that oscillates between newborn yellow, powdery pink and mint green, the boudoir spirit is definitely in the spotlight. For the anecdote, Philippe Starck was inspired by his childhood memories, when he observed his mother, an elegant woman, in keeping with her era, pampering herself to go out on the town.
Result, a great mix of Art Deco, neo-classicism, raw art and surrealism, that extends from the lobby right into the 29 bedrooms, including the 3 suites. Most of the furniture pieces were designed especially for the venue, vintage photos were scouted to be scattered here and there and a selection of books and novels is at the disposal of visitors—all conveying additional soul to this hotel bathing in mystery. We are not very far from the universe of Alice in Wonderland.
The plus? There is no spa at the hotel, but personalized Codage beauty treatments can be organied in your room. Real cool luxury.
The secret cocktails bar of Nico de Soto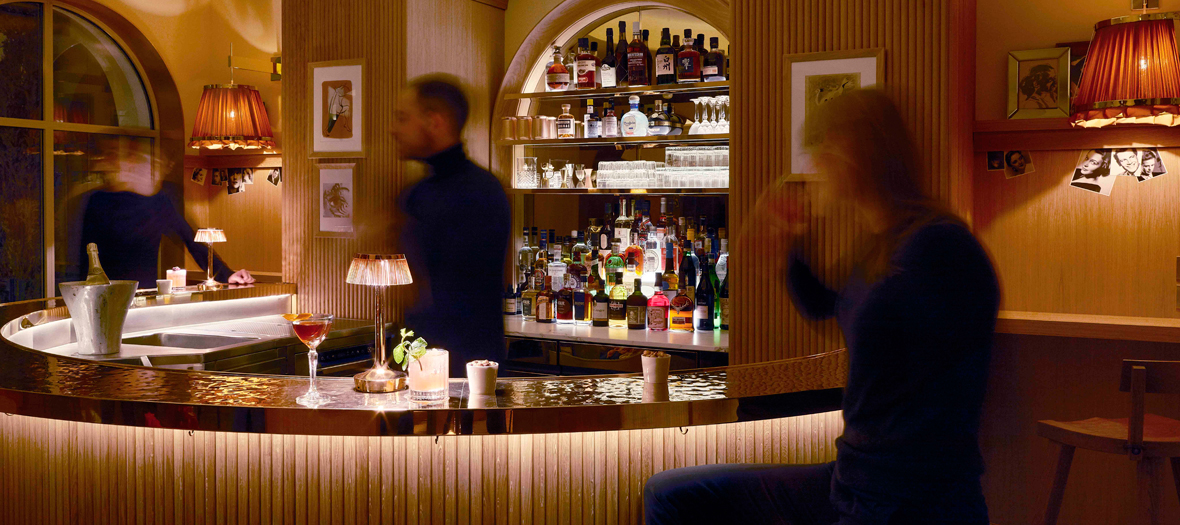 Sheltered from onlookers, but accessible to all, Le Confidence was entrusted to Nico de Soto(Danico à Paris, Mace in NYC). The superstar mixologist, elected best French bartender at the Cocktails Spirits Paris, has elaborated a very unusual cocktails, amongst which  Signature (gin, St Germain, rose, cucumber, basil, green lemon), to sip at the counter of this discrete corner or in the nearby open sky patio, with a salmon tartare or a plate of couture Bellota Bellota ham. Cheers.
A sweet stop-over with Yann Couvreur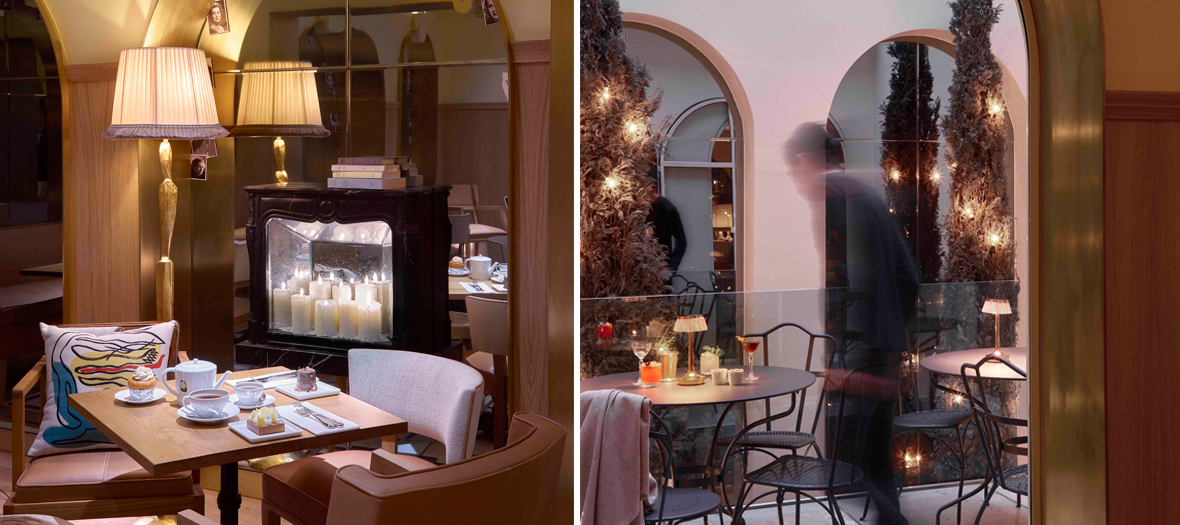 The hot pastry chef is also in the running with a daily choice of treats. Baba without alcohol, cakes, tarts, Paris-Brest… An occasion to take advantage of a super stylish snack in a design and arty setting, doubled with attentive service.
It should be noted that it's possible to just come have breakfast, served à la carte, in order to start off the day on a very positive note!
Room starting at €350 . Breakfast from 7am to 11am. Tea salon open from 2pm to 6pm.


Also check out the Bowmann Hotel and the Fauchon Hotel.