The most chic it bag of the season is undoubtedly this minimalist Eastpack model that has teamed up with the House of Hackney label, the most hip fabric designer in London, to create a furiously desirable capsule collection...
Posh red velvet or jungle print, ultra subtle leather details... The Victorian splendor of this brand favored by all the designers of the moment are giving a new Winter style to the iconic backpack of the street generation.
Careful, only there are only 750 backpacks in this capsule collection. So better hurry up and get yours before the mad rush...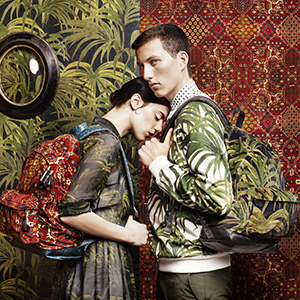 Eastpak x House of Hackney backpack, 199€
Also discover the 10 it-bags of the parisian.