The end of the season melanosporum , the sublime winter truffle , is near. Respect for the seasons requires: here is the golden alibi to treat yourself to an ultimate feast.
The most snobbish: Christophe Louie's panettone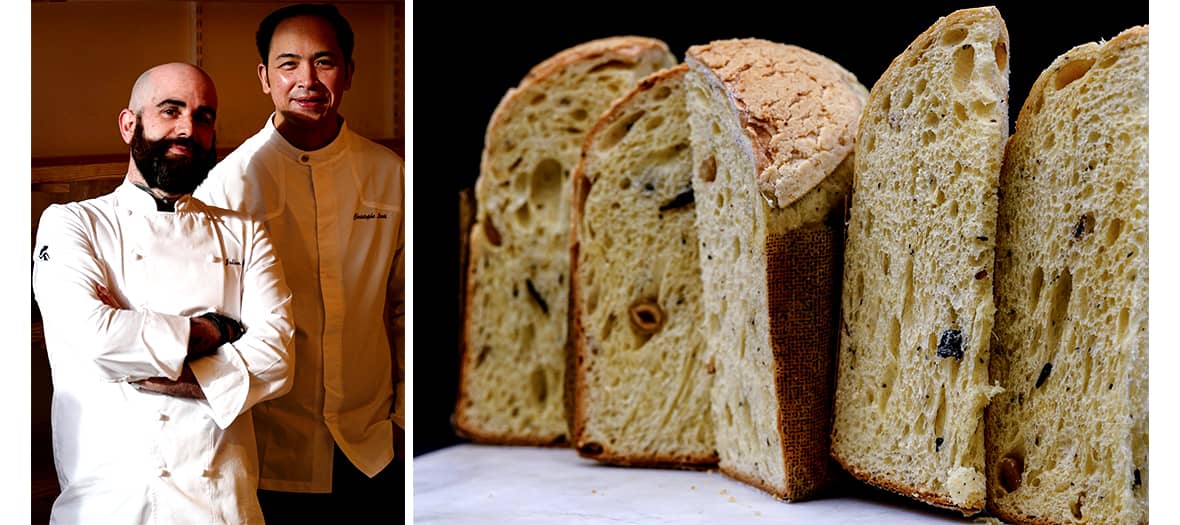 We no longer present the pastry chef who makes the whole foodosphere salivate with his panettones erected to the rank of art. To celebrate the end of the black diamond season, Christophe Louie has joined forces with another obsession with great products: his friend Julien Serri, Italian chef at Magna .
It gives a delirious snobbish panettone: a brioche and buttered dough with Gold of the Meadows, truffled with a powerful and aromatic Italian melanosporum, delicious Piedmontese PGI hazelnuts and Parmigiano Reggiano DOP 24 months.
How to taste it? " Like a focaccia as an aperitif (to be reheated for 3 minutes in the oven at 150 °) and an Italian red wine like Falanghina, " advises Christophe Louie. The alternative? " Dip them in a luxury organic soft-boiled egg " for brunch or an exquisite TV platter.
€ 39 for sale online on Magna La Pizza and in click and collect (48 rue Notre-Dame de Lorette, 9th) . In delivery throughout France until March 31, 2021.
© Stéphane Riss
The most foodie: Anne-Sophie Pic's dinner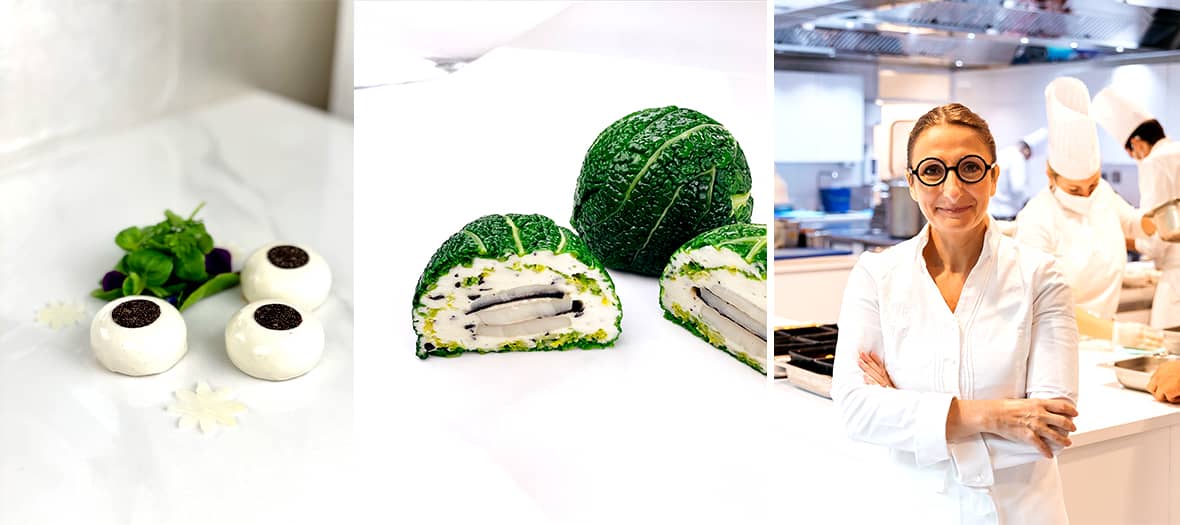 The only 3-star female chef in France, Anne-Sophie Pic makes Parisians in need of starred trips salivate by imagining a feast delivered at home to celebrate the end of the truffle season, a product of excellence typical of her region, the Drome. . A home sweet home version of his table in Valence: we dreamed of it.
We inaugurate the gourmet hostilities with a butter infused with truffle spread on a malted barley bread. Time for serious things. As a starter: pebbles of foie gras lacquered with meadowsweet, white chocolate and melting egg with truffle. We continue the momentum with a 3-star version of cabbage stuffed with Saint-Jacques and melanosporum before finishing in style with the chocolate tartlet and salted butter caramel with truffle: a curiosity!
85 € per person. Order on picandgo.fr until March 26.
© Anne-Sophie Pic
The most street food: the Hot Truffe d'Artisan de la truffe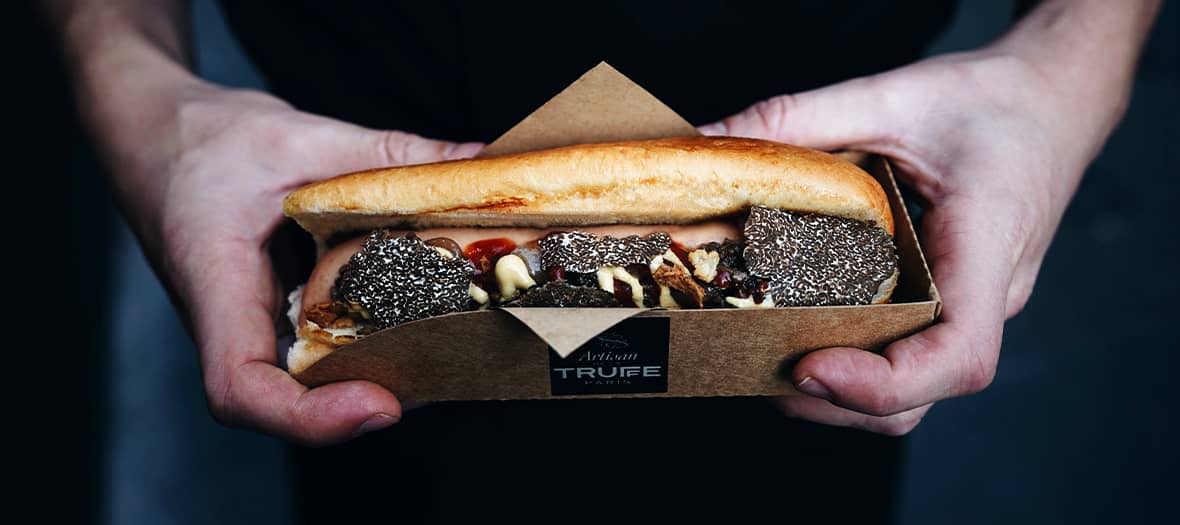 When the truffle slips into the best finger-lickers, we're in! Artisan de la truffe has imagined a little very Parisian luxury with a personal vision of the hot dog … A real foodporn kif, the Hot Truffle is caught at the level of the dedicated cart on the street side in two of the shops, where it is prepared for you under the envious eyes of passers-by.
It must be said that his recipe is crazy: Frankfurt sausage , summer truffle ketchup, summer truffle mustard and mushroom sauce, fresh seasonal truffle shavings, house relish, house seasonal chutney and fried onions. Frankly greedy.
€ 9. Until April 30, 2021 at 19 rue des Martyrs 75009, 19 rue Rambuteau 75004 and on Deliveroo .
Also discover Julien Sebbag's sandwich shop and new restaurant concepts that make noise .