Why prepare a sandwich in normal bread when you can do it in Babka Zana's hallot (that delicious brioche bread on Shabbat )? This is the very interesting observation made by the young chef Julien Sebbag , already at the head of two restaurants - Créatures and Tortuga - on the roof of Galeries Lafayette. This electric battery opens a stone's throw away Micho , its crazy sandwich shop for take-away and delivery.
A word of advice: if you choose to go there, arrive for 12 noon to avoid the queue. In rush hour, you'll wait around fifteen minutes, but I promise, it's worth it.
The project he didn't want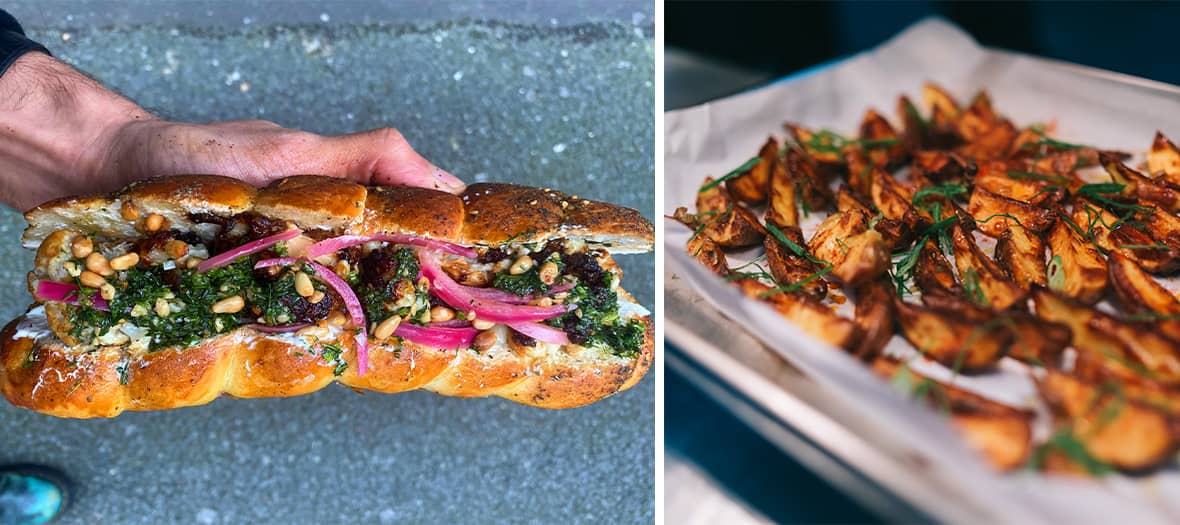 The name story alone is funny. Why Micho ? Already because his counter is at the beginning of the rue de la Michodière, but above all because " we send it hot but it risks arriving lukewarm " and because Julien was " half-hot at the beginning " for make delivery. We have already laughed. But the chef with the long curls is not only nice: he is talented, too. So, expect a little taste orgasm while crunching in your sandwich ...
In my halla, I put ...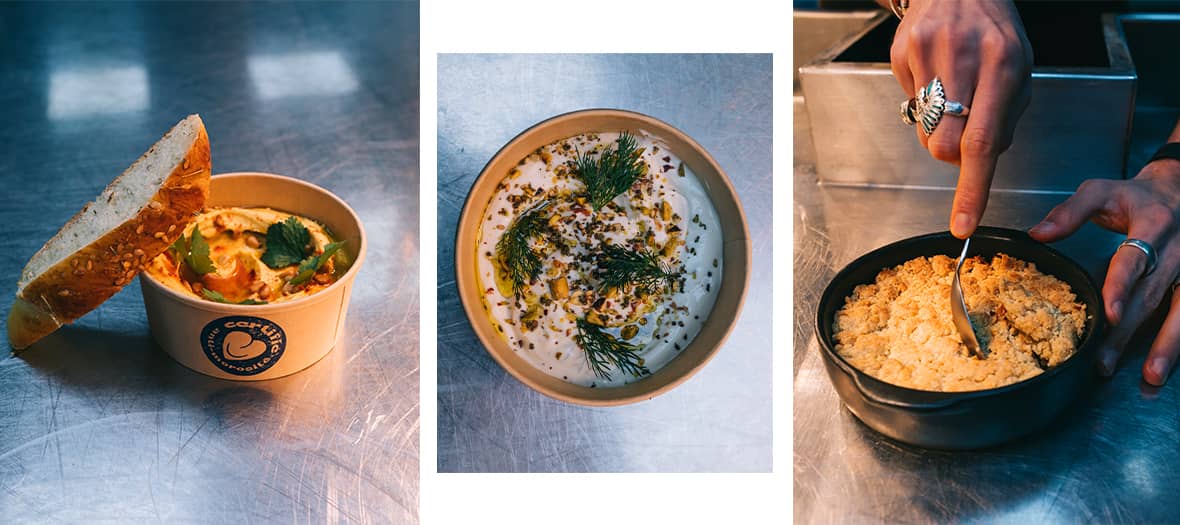 It would have been a shame not to get started! Its insane sandwiches are already setting the mood for Parisian foodies' lunch breaks: the Stew with stewed (very long) beef, sweet potatoes, red cabbage salad, hazelnuts, parsley, paprika thina (€ 15); Roast the roast chicken with rosemary, fennel salad radishes, black garlic aioli, boiled egg, spring onion onions (€ 15); the Cauliflower with golden cauliflower, pickled red onions, dill pesto, mint, pine nuts and Greek yogurt (€ 12).
As an accompaniment, we take the sublime roasted potatoes with paprika, black garlic aioli (€ 5.50), butternut hummus and labneh (€ 6.50) to dip halla slices. Mmmh. And for dessert, an anthology vanilla pistachio rice pudding (€ 5.50) ...
From Tuesday to Saturday from 12 p.m. to 3 p.m. and from 6.30 p.m. to 9:30 p.m.
Take-away sale in front of 1 rue de Port-Mahon 75002 Paris. Delivery and click & collect via UberEats .
Also discover the best Lebanese in Paris and the best burgers in Paris for delivery .