© Chantelle / Cheeky Poppy / Nénés
A true witness to an era and a banner of feminine moods, lingerie is changing its face. The eternal alluring lace sets still have a bright future ahead of them, body-positive precepts have been assimilated and many have accepted to switch to period panties and second-skin underwear. But it seems that a few new trends are coming out of their (balcony) nose.
This season, new codes stand out, namely the squat of the body in our daily locker room, the recycling of bras, the phenomenon of " slow lingerie ", the wireless and the seamless for a foolproof comfort or the little one. colored panties as a weapon of mass seduction. Let's go for a tour of the underwear that are talking about them this spring.
We adopt the all-terrain body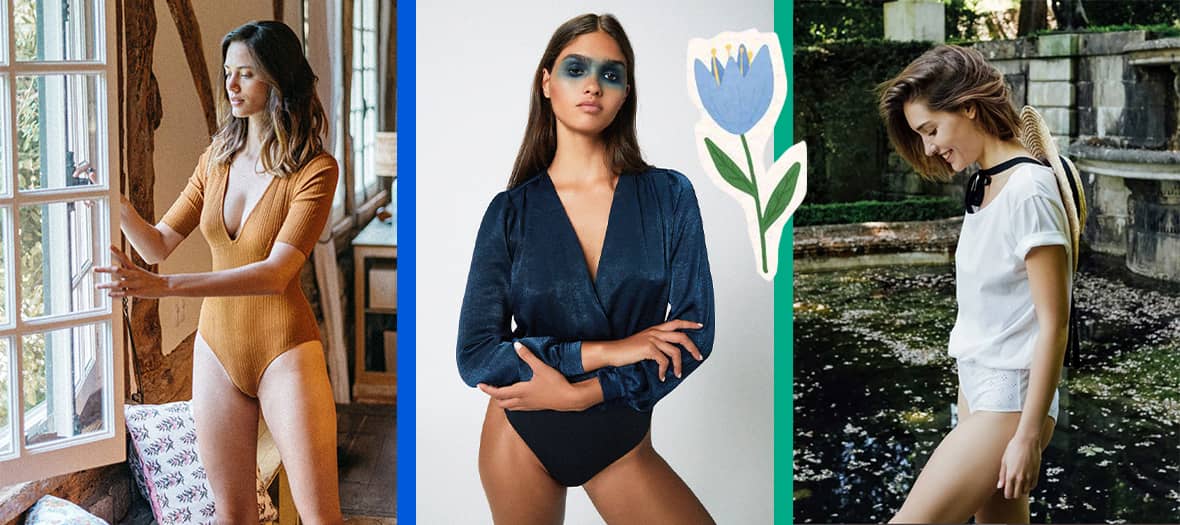 The fine lace no longer has the monopoly of the body . This alluring apparel now squats the ranks of ready-to-wear, and can be worn all day like a two-in-one garment. Icone Lingerie launches a sublime petroleum blue and satin model for the evening, when Body & Clyde , forerunner, combines the panties and the cotton t-shirt in a campaign spirit and when Ysé declines it with a beautiful neckline in a cotton jersey. cotton for everyday.
The idea? Slip it on with well-cut jeans, a pencil or midi skirt, choose it in lurex or cotton, favor a beautiful neckline and be comfortable with your stomach warm all day.
© Ysé / Icone / Body & Clyde
We recycle our bras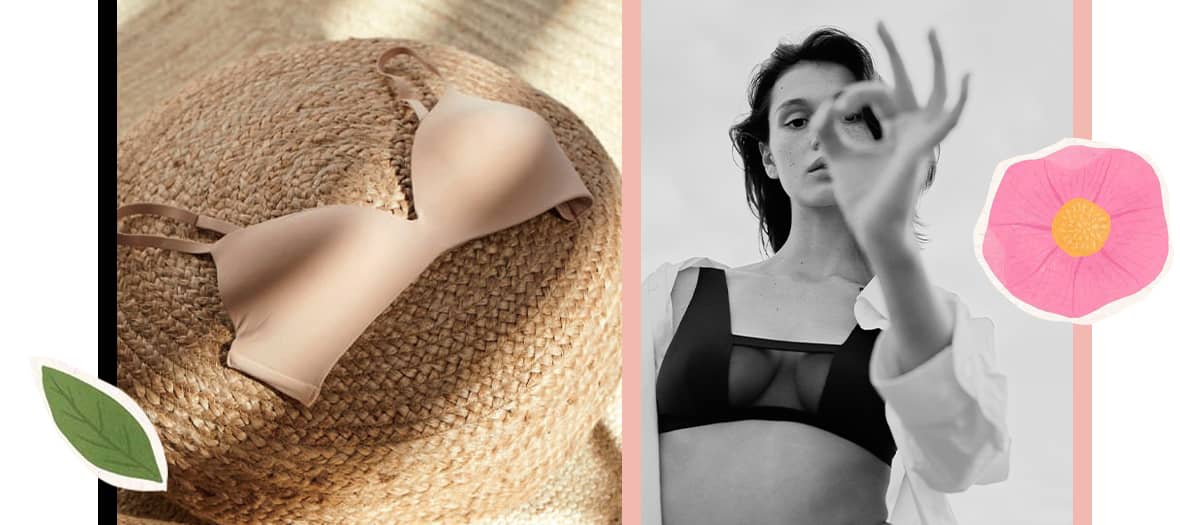 May the one who has never thrown an old bra in the trash, without further ado, throw her first Wonderbra in our face. Rather than swing them, two historic lingerie brands are embarking on bra recycling. On the one hand, Etam will be collecting in-store from March 2 with a 10% discount voucher: either they are in good condition and will be distributed to women in difficulty through associations, or they will enter a recycling circuit .
On the other hand, Chantelle , a benchmark French corset maker, is setting an example by launching its very first 100% recyclable bra thanks to a new elastic fiber that truly stems from technical innovation. It will be produced to order and available for pre-order from the end of March on the Ulule platform. Sold for € 80 (€ 70 for the bra), it can be brought back to the store at the end of its life for a € 20 voucher. The revolution is on !
© Etam / Chantelle
We go to "seamless"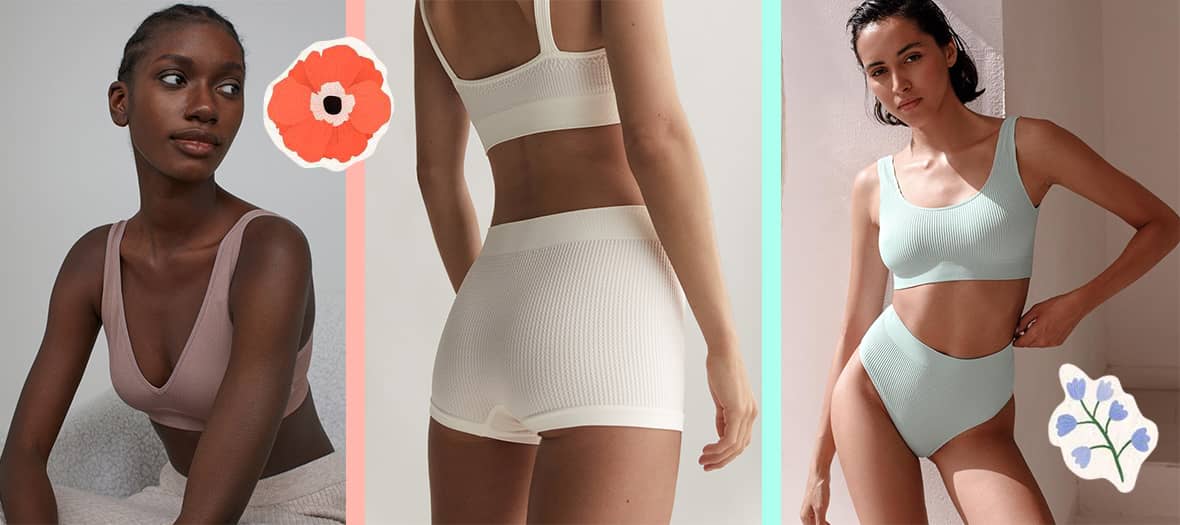 Ultra-sophisticated sets that compress and streak the skin, very little for the new generation of fashionistas. Between the new brand of Kim Kardashian Skims and the comfortable collections of Belle You , H&M and Oysho , it's time for seamless. In other words, seamless .
We are happy to put on these sweets inspired by activewear that we do not feel all day long, in basic shapes with flattering cuts that evoke the Calvin Klein 90's bras-shorties, in full comeback.
© H&M / Oysho / Belle You
We skip the frames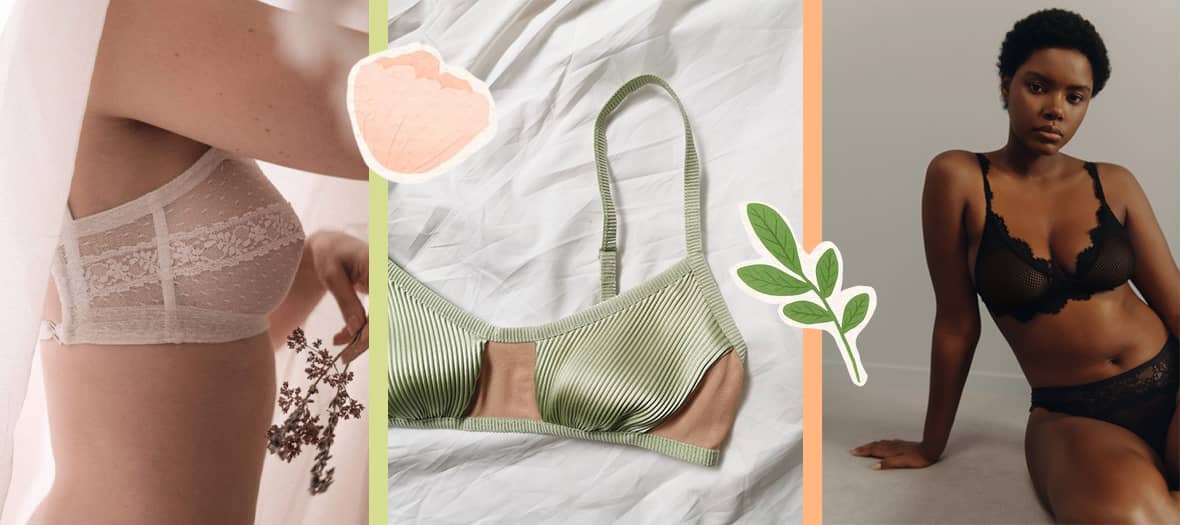 The balcony is no way. The breast is freed from its never comfortable iron frames to adorn itself with light and vaporous pieces that do not compress under the rounding of the breast. While some quasi-decorative models will be more suitable for small cups, others more reinforced will also support heavier models optimally.
The very chic Atelier 1904 plays the romantic card, like the London label Esthé who adorns her satin bralettes . Obviously, for her first lingerie collection, Zara seizes in turn this new essential with beautiful models more or less enveloping.
© Atelier 1904 / Esthé / Zara
We go to "slow lingerie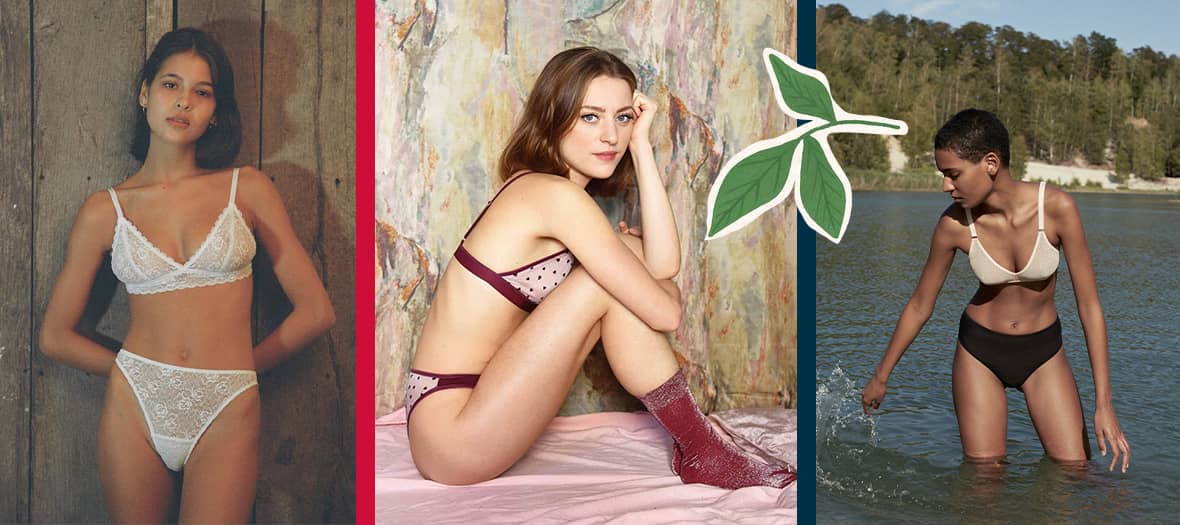 Hallelujah! More and more young lingerie labels are embarking on eco-responsibility . We find in particular Nénés , which recycles the ends of rolls, fabric scraps or plastic bottles , to manufacture new spools of thread. OLLY then, which favors organic cotton and recycled lace and boycotts sales.
The last one? AnaShaf , founded by the ex-CEO of Etam and Undiz Marie Schott, which limits the impact of its production by choosing 100% European or Mediterranean ethical manufacturing and collections intended to last, which do not travel by plane, manufactured in Oekotex certified materials and delivered in no-frills packaging. And Bam !
© Nénés / Olly / AnaShaf
We wear the panties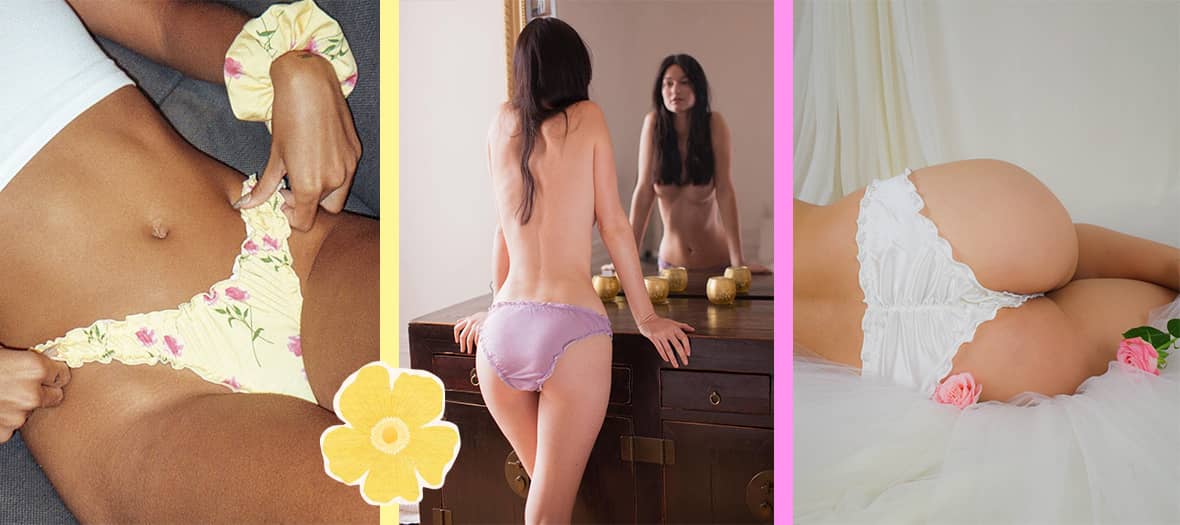 Strolling / reading / cooking / brushing your teeth casually in panties at home: nothing more irresistible in the eyes of your loved one. Especially since more and more pretty brands have decided to eroticize this apparently naive garment: House of Marlow gathers it at the back to display a nice butt and Germaine des Prés adds frills to it, just like Cheeky Poppy who plays as a bonus on colorful prints.
Clearly, mismatched panties become a weapon of mass seduction to replace pajama bottoms at home with a little t-shirt or create a surprise under pants.
© Cheeky Poppy / Germaine des Prés / House of Marlow
Also discover the phenomenon of yoga wetsuits and the new store to find beautiful lingerie and jewelry .