The "Fiera Internazionale Del Tartufo Bianco" is officially open in Alba. Literally: a white truffle festival in the middle of the Piedmont region vineyards. An ode gastronomy, wine and Italian art of living.
You dream of going there? Follow the guide… Each year, the fantastic Chiara Crespi organizes for her friends memorable food-trips to Alba, renown by the Paris in-crowd. She has shared her top tips.
Infiltrating a tavern only known by a few Italians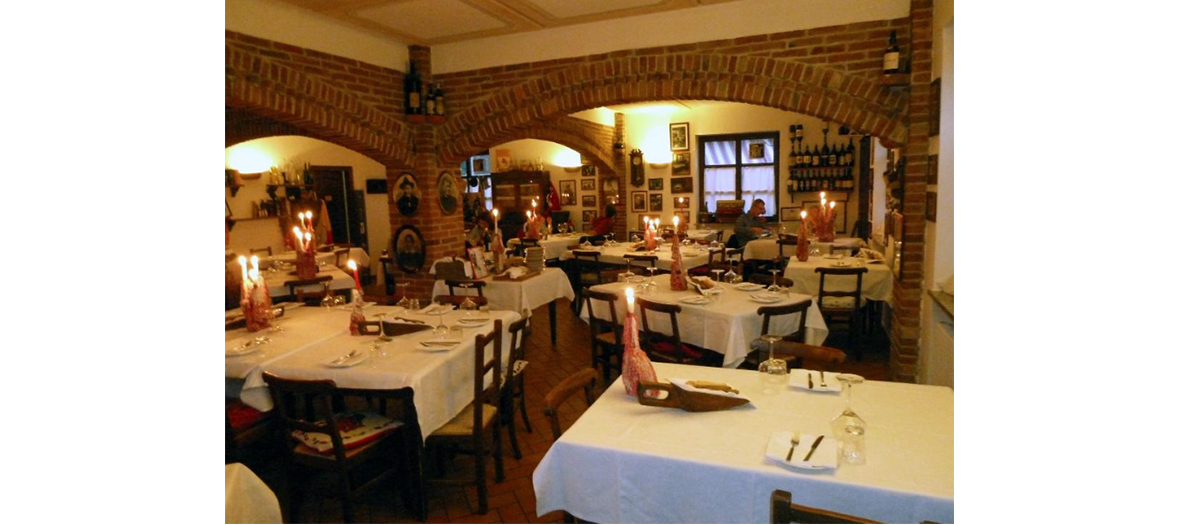 "Ostu Di Djun! It's the still secret of real initiated Italians. My favourite tavern!", explains Chiara. Check out the ambiance: a candle-lit tavern with a piano to perfect the atmosphere… But, mainly, they are the ones who deal truffles at a very cool price.
Other major asset: they offer two main specialties with white truffle, exceptional in Alba. "Generally, it's one or the other," explains Chira. Here, you can order pasta with truffle or an egg broiled with cheese and truffle..."
Ostu Di Djun  - Via S. Giuseppe, 1, 12050 Castagnito. +39 0173 213600
Go on a shopping spree at the Missoni stock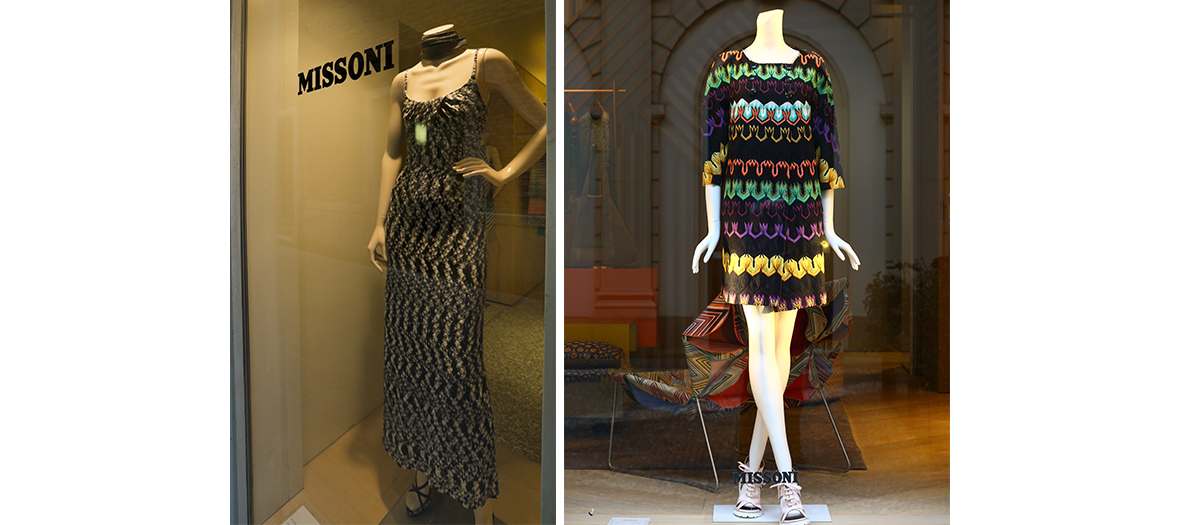 Fashionistas will appreciate it. Aside from earthy pleasures, the factory shop of the Italian label is located in the middle of Alba, right near the big truffle market.
A golden op to buy for yourself their amazing prints, bathing suits, jackets and evening dresses, sparkling socks or to dress your man.
Factory Store Missoni. Via Vittorio Emanuele 24 B, 12051, Alba, Italy
Visiting the Cappella del Barolo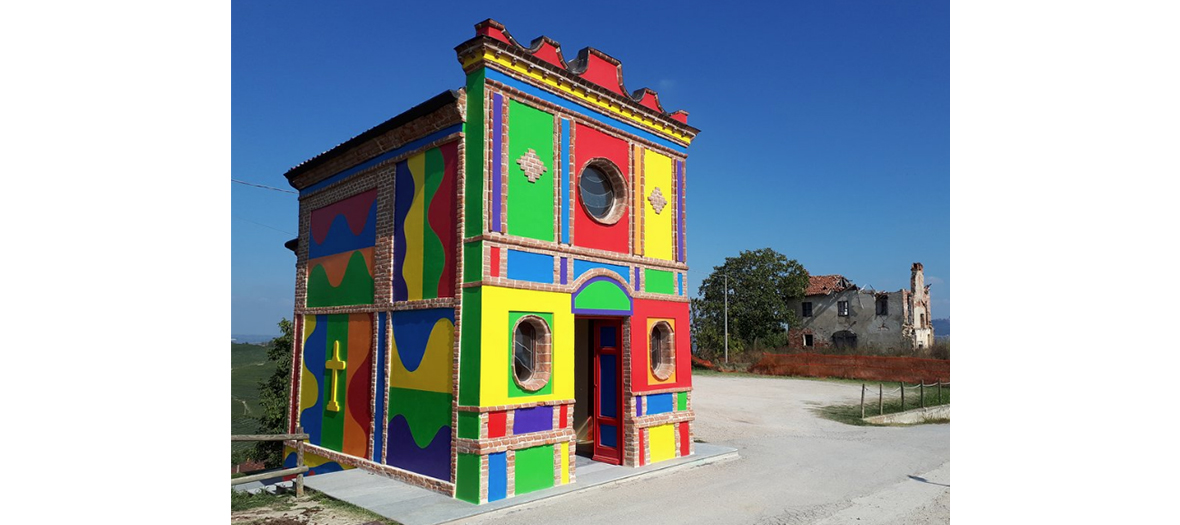 You must absolutely go see the Cappella del Barolo, in the vineyard domain of Cerreto… It's a wonderful promenade. Built in 1914, this amazing multi-coloured chapel was painted by American artist Sol LeWitt.
A tip from Chiara Crespi? Park your car in the village of La Morra, go on foot to visit the chapel at sunset, and settle in the vineyards with a blanket and a nice bottle of wine.

For more information www.ceretto.com
Visiter Gaja, le plus grand domaine du Piémont
Go visit Gaja, the best producer of Barbaresco in the world! "You need to reserve ahead of time to visit the cellar and the vineyard— be sure to sign for a tasting. It's very beautiful and super delicious. Afterwards, you walk around the vineyards," explains Chiara Crespi.
All the info on www.gaja.com
Spend time in a former monastery in the middle of nature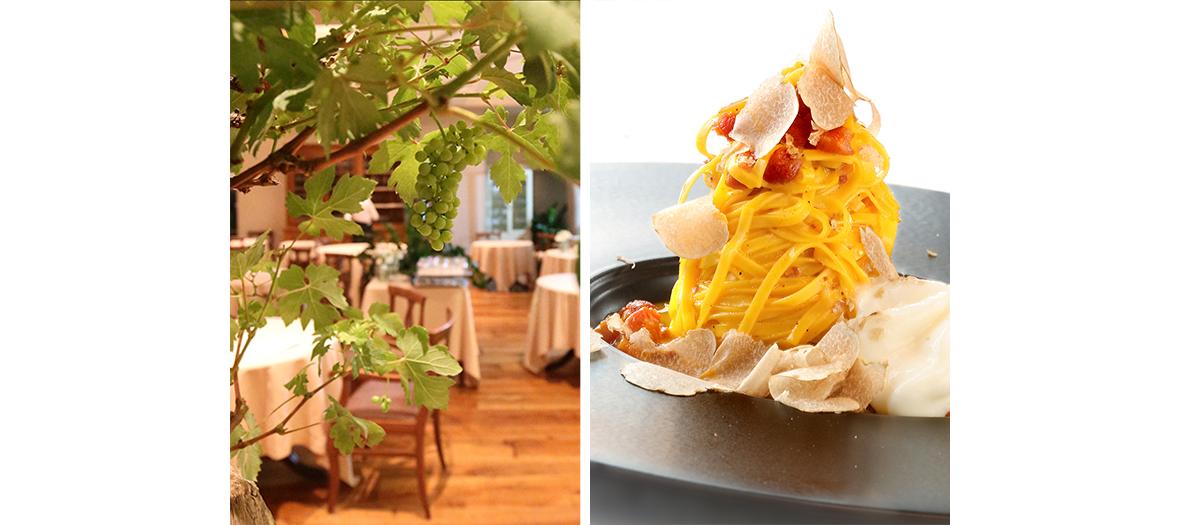 An incredible homestead in the Piedmont region, installed in a former monastery. Hard to imagine a more romantic place in the middle of the vines.
The must: Their amazing spa at the heart of a lit up salt where you can experiment all the benefits of a salt-based spa, inspired by monks and local wine therapy.
Room starting at €160. All the info on www.relaischateaux.com
Testing a truffle restaurant in the middle of vineyards
"Ideal for a truffle lunch or dinner next to Alba before sipping a coffee, seated at a terrace, with a view on the vines…"

All the info on www.laciaudeltornavento.it
Food shopping
A must-stop at Fracchia. "It's a very good address to buy wine! They have super deals on Piedmontese labels at producer prices," explains Chiara Crespi.
Make a pit stop at the cult grocery store of Alba, Morra, on piazza Pertinace, the not-to-be-missed address to buy fresh truffles and other products with white truffle.
All the info on www.tartufimorra.com.
All the info on the international white truffle fair of Alba on www.fieradeltartufo.org
Also discover Laponia, a real adventure only 3h from Paris and an escapade in a hotel-dungeon of Etretat.