Paying for nothing to eat, is that a joke? Long mocked at diners in town, this concept of fasting and hiking initiated by Doctor Otto Buchinger has come a long way. The virtues of this practice (reimbursed by social security in Germany!), highly detoxifying and energizing, are now recognized and proven.

Today, it's the best thing to go fasting, instagram your juice and walk with your boyfriend or your girlfriends to get back in shape, the line and a social statement. Small list of the best spots.

The most stylish: the Château de Launay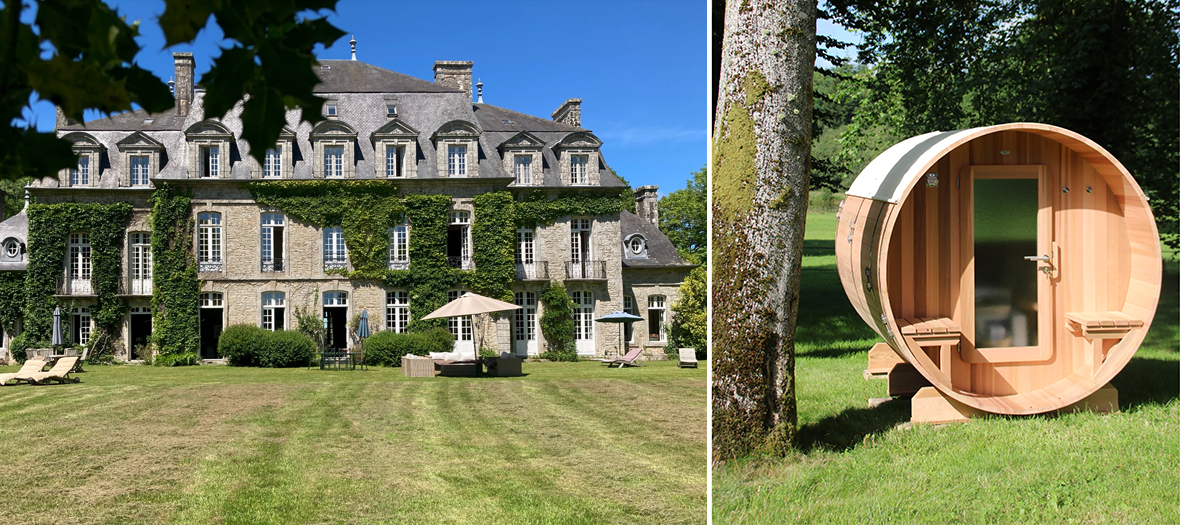 A real paradise founded by Carole Bogrand , here is the new meeting that hits the mark! This new address, both chic and sophisticated, is ideal for a detox
benevolent surrounded by professionals, starting with an Australian yoga teacher who helps you every morning to start the day on the right foot.
The rest of the activities to practice throughout the day are like a dream: wood-fired sauna in the forest, heated swimming pool, meditation in the grass, apitherapy cabin , magnificent hikes, hammam, bowl of air Jacquier , relaxing massages , reflexology , lymphatic drainage , Ayurvedic treatments …
Where ? The Château de Launay , in the heart of a 240-hectare estate between stud farms,
organic farm and outdoor spa in the middle of Brittany , 1 hour from Lorient TGV. This luxurious
residence has nothing to envy to Downton Abbey with its 10 sumptuous rooms, its row of lounges with billiards and fireplaces.
The added plus: the possibility of choosing a vegetable and very gourmet cure with 3 meals a day prepared by the former chef of the Élysée Sylvano Guillanic trained in naturopathy . The perfect deal for those most reluctant to pure fasting, ideal for a gentle introduction to detox.
How much does it cost ? Count €1,010 for a 4-day cure and €1,700 for a week.

All future stays and information on Château de Launay

The most win-win: Path to Health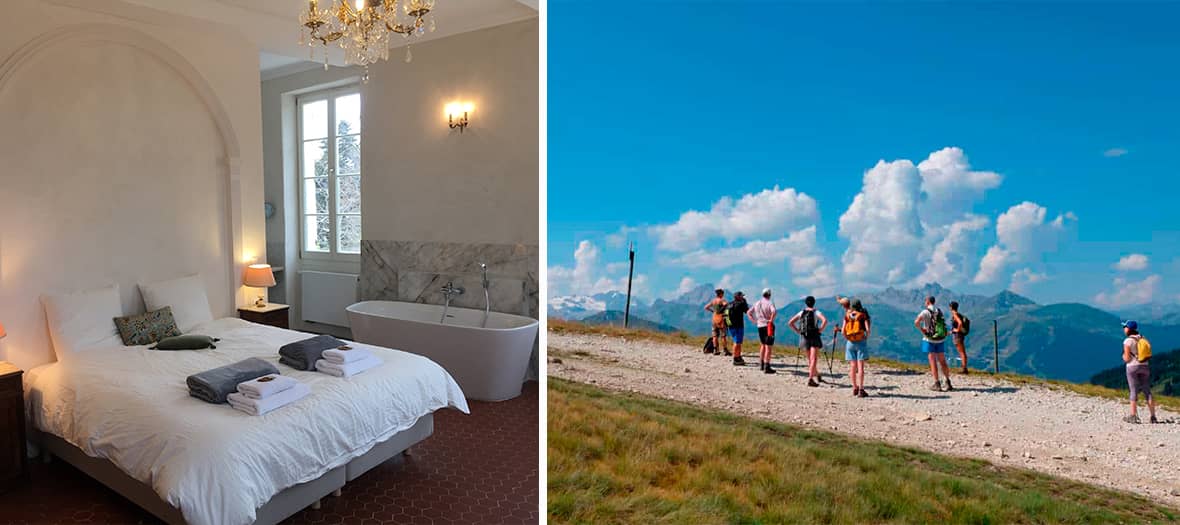 It's the collective that has it all, orchestrated by an adorable team endowed with ultra-sharp expertise. And for good reason, Chemin de la Santé offers premium stays without fuss worthy of the most prominent fasts, but this time at really more reasonable prices. All this while offering top naturopathic practices associated with it: yoga and qi gong on waking, organic juice, sauna, colon hydrotherapy and a menu of ideal treatments to accompany fasting.

Where ? Appointments everywhere in France in the heart of nature: the old Monastery of Ségriès in the middle of a lavender field, the Domaine d'Orion on the Way of Saint-Jacques , a Savoyard chalet in the valley of the Alps or the Domaine d'Essendiéras , with a golf course in the heart of green Périgord . Their newest place? The Domaine de Saint-Pierre , a sublime house in Provence , near Avignon, with sublime Pagnolesque landscapes which is about to open a sublime spa.
The extra thing: every evening, a real pretty table is laid out to meet with the other participants around an exquisite filtered fresh broth, which gives the vibes of a convivial and stylish dinner while remaining in the strict practice of a young.
How much does it cost ? From €1,150 per week.
All future stays and information on chemindelasante.com
Fastest: Clearing & Canopy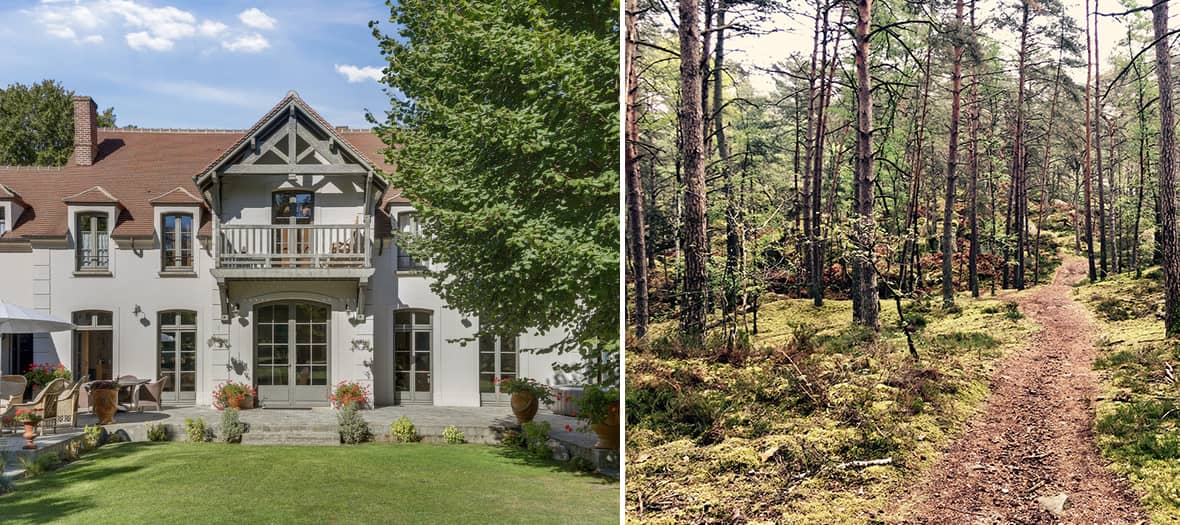 Created by Guillaume Charroin , a detox expert and professional hiker, and naturopath Mathilde Marecaille , both of whom have passed through La Pensée Sauvage , Clairière & Canopée offers top-of-the-range fasts, in the same line. But their strength is in having also developed express 3-day cures, ideal for young mothers or overbooked city dwellers who cannot take a week to stop everything. We find the same condensed program in this mini-break: fasting, detox, yoga, meditation , hiking in the forest , treatments and massages , workshops and naturopathic support .
Where ? In Fontainebleau , in barely an hour by train or RER, in a magnificent residence a few steps from the forest, the starting point for long 3-hour walks each morning. Your choice: you sleep in one of the pretty rooms of the house or in the chic tent in the garden in glamping mode .
The added plus: their " pleasure detox " offer in Corsica for those who don't yet have the courage to switch to " true fasting " in a 3-day version. It gives a very healthy parenthesis by learning to cook light and super healthy meals in Calvi . The good life.
How much does it cost ? From €590 for 3 days.
All information on clairiereetcanopee.com
The most glamorous: La Pensée Sauvage Ibiza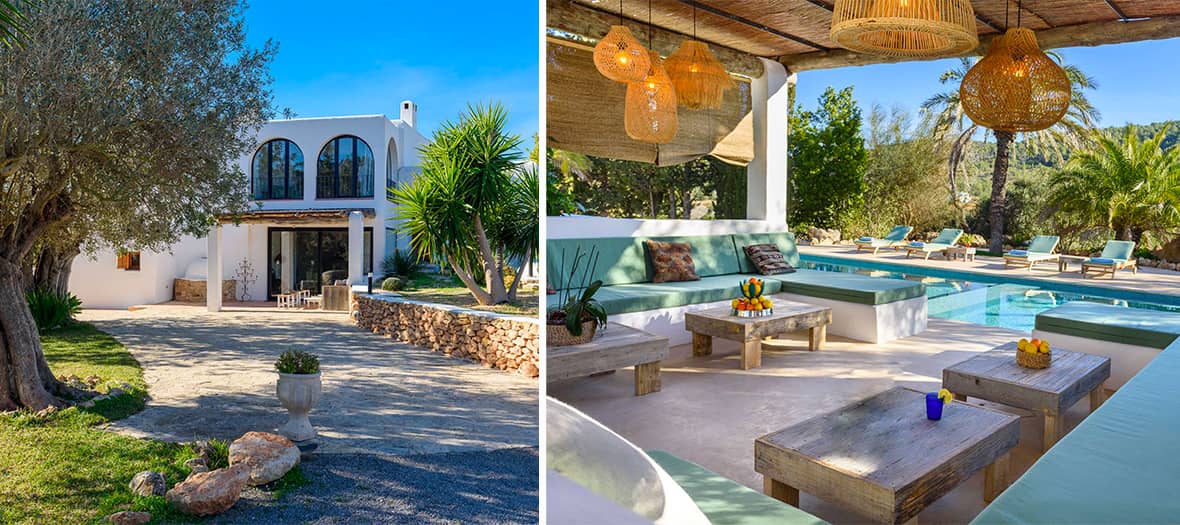 We no longer need to introduce La Pensée Sauvage , a pioneering collective that glamorized and popularized the idea of a week-long fast in France among an ultra-trendy urban community with healthy aspirations.
Where ? There is of course the original center in the Vercors , very popular with Parisians, but also exceptional stays trusted by the jet-set at the Domaine de Murtoli ... What we know less is is that the label also offers great trips to Ibiza in a sublime and bohemian finca with 12 bedrooms in the form of suites, surrounded by pines and olive trees, in a 5-hectare park with heated swimming pool, tennis court, fireplace, treatments therapies and terraces galore…
The plus: the ideal spot for those who fear the monastic and dogmatic side of fasting and prefer the sunny mood of a socialite mermaid on a diet. Here, the theme after long walks is to laze in the sun and take a dip in the turquoise waters of the Balearic Islands with the island's trendy creatures...
How much does it cost ? From €3,350 per week.
All the information on lapenseesauvage.com
Also discover the best restaurants and bed and breakfasts to try in France and the Perche in ten top addresses .