Destination: Etretat, the Domaine Saint-Clair, a very slick dungeon-hotel only 2h from Paris to take dips in fresh water. Lush garden, just heated pool, vegetable garden­, with view on the sea and the cliffs, including the famous Aiguille Creuse that inspired painters and writers, including Maurice Leblanc and his famous Arsène Lupin— you see the spirit?
What is there to do? Overbooked programme between tanning all afternoon on a deck chair by the pool, happy hour in the park under the shade of secular pines, reading a good book in your XXL bed, prolonged siestas in the arms of your latest flame. Without forgetting the mandatory visit of this seashore town, with its cute shops, its hills and cliffs with a very strong Instagramable potential.
The added plus: the restaurant with local produce selected by chef Olivier Foulon, for his earthy Norman recipes: mackerel with fennel, langoustine with pak choï cabbage (a killer), Etretat beef served with asparagus, a cheese platter that requires no appetite and yummy desserts of the moment.
Room service! Hurray for a super fresh breakfast: plump viennoiseries, salmon tartine – fresh cheese, pressed juices, fruit salad, farmer yogurts, breads, butter and jams, all home-made.
Café au lait just like Granny's—­even better.
How to get there? By train: Saint-Lazare - Bréauté, 1h50. The hotel offers to pick you up with their house Jeep. So chic.
The price? Rooms from 90 € to 470 € for the suites. 15 € per person for breakfast. Arsène Lupin menu at 35€ and tasting Menu  at 75 €, food & wine pairings, 105 € or 120 € for a selection concocted with love by the sommelier.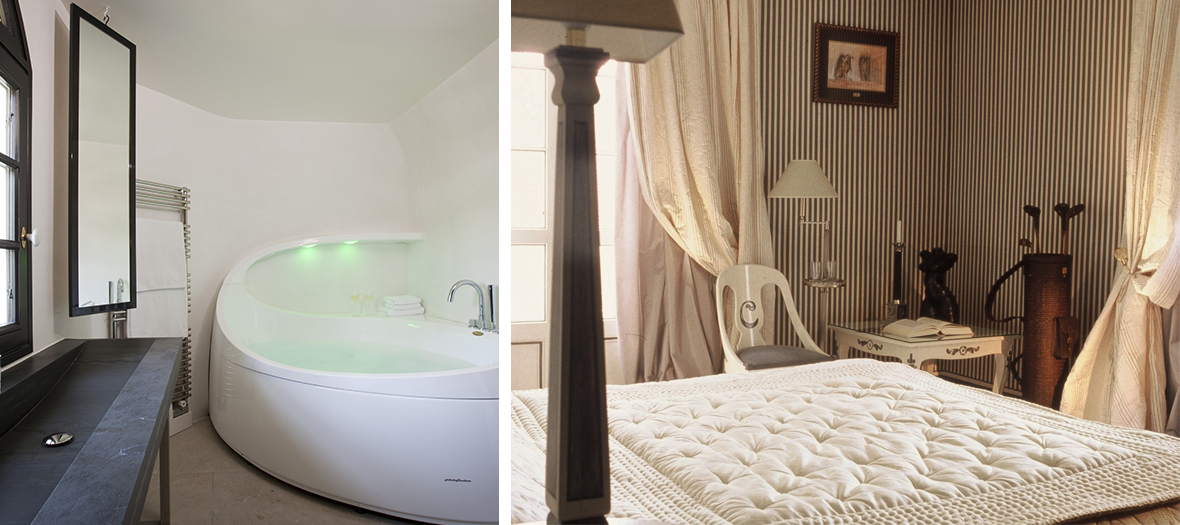 Also discover the Experimental Chalet, a winter resort hotel opens in Verbier.