Heads up: mythical place ! Once upon a time there was Vicky and her best friend, Elizabeth Taylor.
On the 1st of May 1968, these two icons took over the 21 rue Bonaparte, at the end of a magical courtyard, making it their hidden Parisian venue…
50 years later, twig Julia Van Hagen has decided to awaken this 60's boudoir that was a place of encounters between celebrities and figureheads of artist life in … You have 10 ten days to discover it.
In order to pay homage and these inspiring and inspired women, Julia has organized a furiously stylish pop up store. So go check out this studio hidden in Saint-Germain-des-Prés.
First heart asset: a monomaniac theme as we love them, in this case, pink. But the obsession stops there. In the creation studio there are very desirable pieces, design as well as art…  Great stuff for your insta.
Here, everything was selected with taste,  poetry. Such as the pink pant suits by the Italian , brand, Violante Nassi, impossible to find in Paris A must-buy: the new label of  tee-shirts with messages,  deliciously Parisian, JVH Lab by Julia Van Hagen (€40) or the great bottles of Olivier Bastide.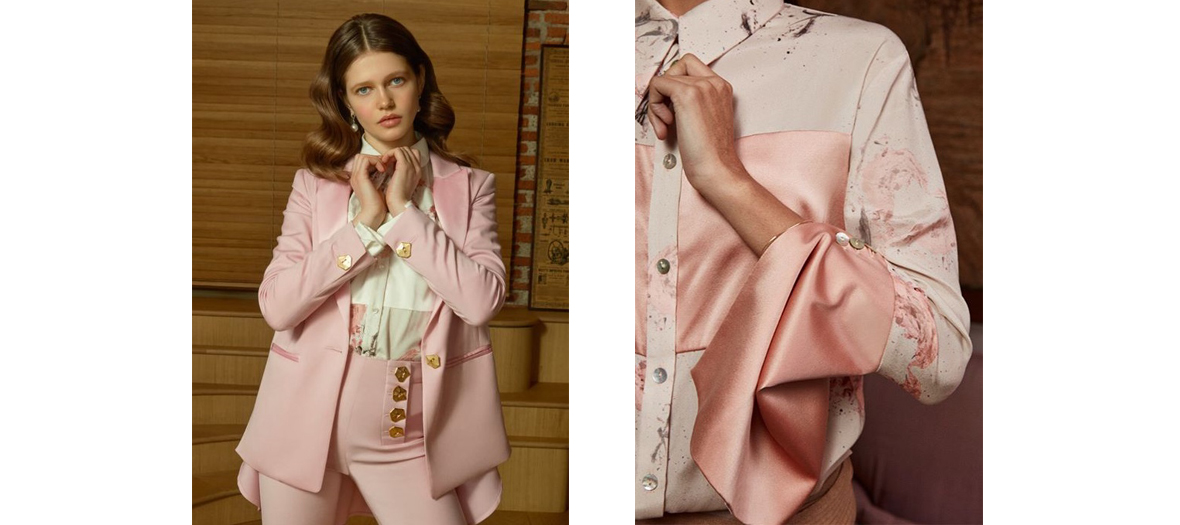 We like : the exhibition of American artist Rob Wynn… A must-see: his name is creating the buzz! The Brooklyn Museum is launching a retrospective of his works...
La vie en rose – Open from the 31st of May until the 10th of June from 10am to 7pm at a 21 rue Bonaparte 75006 Paris.
Also discover the 100% girl power event.