The latest chic? Giving into the concept of "small photographic boxes", a wonderful idea imagined by an arty agency.
The concept:  choose your favorite snapshot on line, offered by the collective of photographers Wipplay and selected by experts of the 8th Art.
Your photo will be framed with ultra stylish US crates in light oak wood! Explanations: these small boxes are made by Central Dupon, a lab specialized in art prints. A sure way of giving an arty touch to your interior.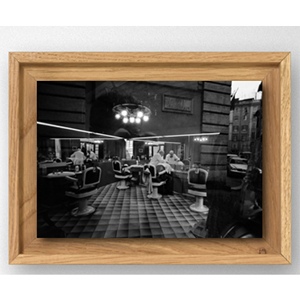 We adore: hyper pop photos such as La Havane Passage or la Barbière for hipster buddy.