We have good news for all the future brides looking for chic and unusual ideas to make their ceremony both upscale and unusual.
The LOVE/ETC salon is back with its small army of up-to-date and available professionals, under the superb skylights of the Espace Commines at the heart of the Marais.
Forget the soulless and endless alleys of the Porte de Versailles. Created by stylist and author Nessa Buonomo, at the origin of the blog La mariée aux pieds nus, LOVE/ETC is the must-go spot of the week-end to visualize in real life the Pinterest moodboard of your wedding. Romantic but not too fancy, in short everything you dream of. Megan of England just better behave.
Here, no chance of running into has-been or kitschy ideas since are presented by the most name-dropped designers of dresses and suits, floral compositions wonderfully bucolic, dream-like decorations or refined jewellery as well as princess shoes.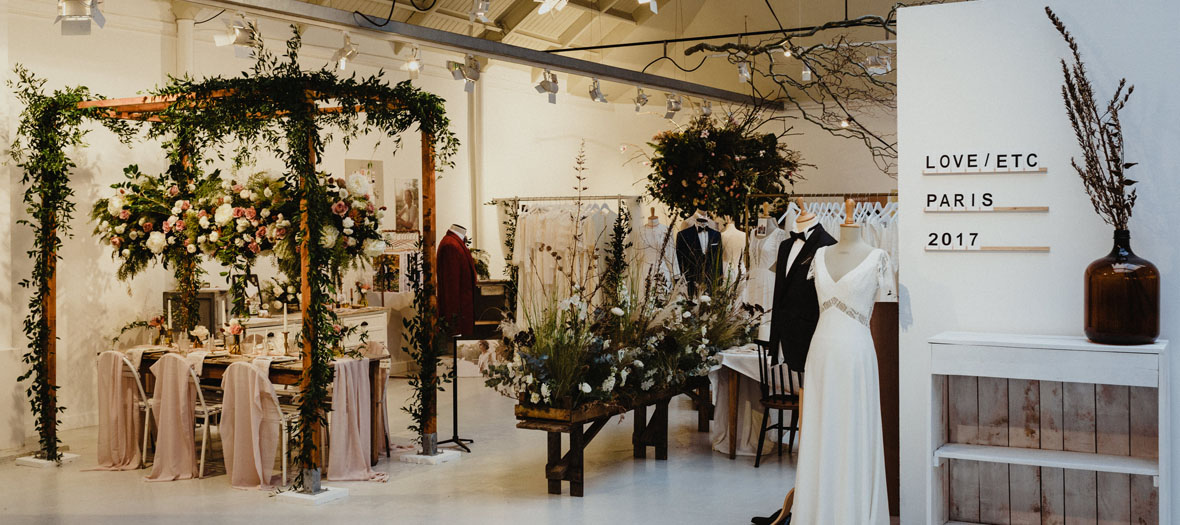 We adore: the really inspiring setting, as though you were there. No need to project yourself, ideas just spark on their own. We bet that your fiancé will be bluffed.
Love/Etc, on Saturday the 3rd of February 2018 from 10am to 6pm. Entrance €8. Reservations on www.loveetc.fr.