"There's no place like home!" To truly pamper your interior and give it the attention it deserves, head over to La Madeleine (undoubtedly the go-to decor district in Paris!) where Fabrique de Styles, the new treasure trove of affordable finds, deals in furniture, abundant decor, a touch of beauty, and even a little grocery shopping. The result? An ultra-desirable selection that already has us itching to come back...
It all began with an idea: to showcase and offer expert, trending, and accessible brands in a single retail space. Thus was born Fabrique de Styles, a true decor sanctuary located on Boulevard des Capucines. Its added value? A selection of brands that offer impeccable craftsmanship and quality without compromising on style, featuring over a hundred home brands. A reason to cheer for France! Among the selection, France has its say: 30% of the products are made in the Hexagon. An opportunity to #ExperienceInRealLife the sofas, throws, and other gems already spotted on the e-shop...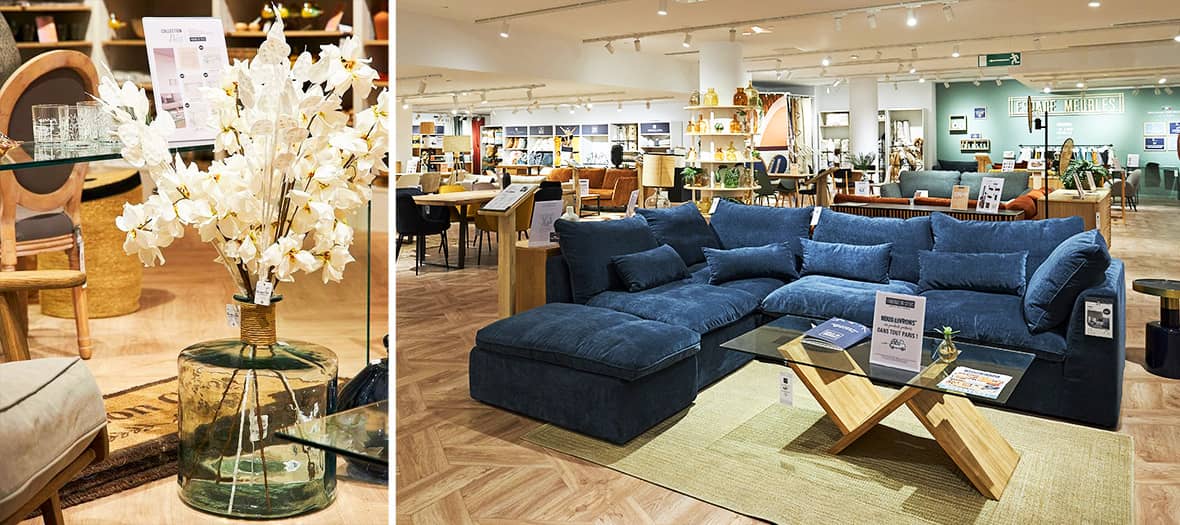 To grab: the trendiest and most desirable items of the moment. Need some "family building" to keep the kids occupied? The oversized OMY coloring books are here for you. Want to impress your friends at dinner? Home Deco Factory tableware, which supplies the coolest addresses in the capital, will save your day. Have a subtle message to convey? The Amor SEMA Design vase will do it for you.
But there's more – textiles (rugs, curtains, sheets), furniture (sofas, coffee tables, headboards), kitchenware (pots, all sorts of utensils), well-being products (soaps, massage gloves, hairbrushes), tableware, gift ideas to (treat yourself or) gift to others... Among our favorites: all the equipment you need to whip up your favorite dishes, like the Jean Dubost knife set (€84.90), but also and especially gourmet delights in the grocery section, like the organic French violet syrup from Bacanha (€11.95) or the truffle-infused mustard from Savor & Sens (€8.95).
Open Monday to Friday from 10 am to 8 pm and Saturdays from 11 am to 8 pm.