How to freshen up your apartment when spring is coming? Labels and studios are competing in creativity this season with furniture and objects that will make our homes unique.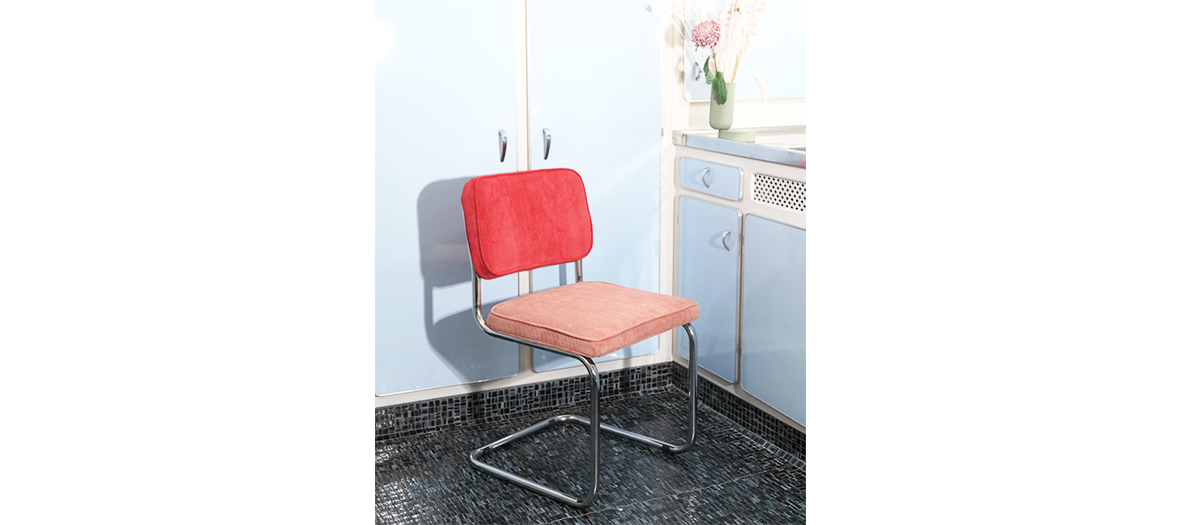 When inspiring magazine Good Moods launches furniture in limited editions, it is obviously both stylish and unique. Like their " Marcelle " chairs , a tribute to the B32 chair created by Marcel Breuer in the 1920s and still coveted by collectors.
This heiress presents herself with the taste of the time: incredible vegan leather or a mix of velvet in solar colors ( Malabar pink, artichoke green and shades of blue). Uninhibited chairs that match as well in a Scandinavian atmosphere as with Californian vibes . In short, you need them.
310 € Marcelle chair on order at chloe@goodmoods.com
All the info on www.goodmoods-editions.com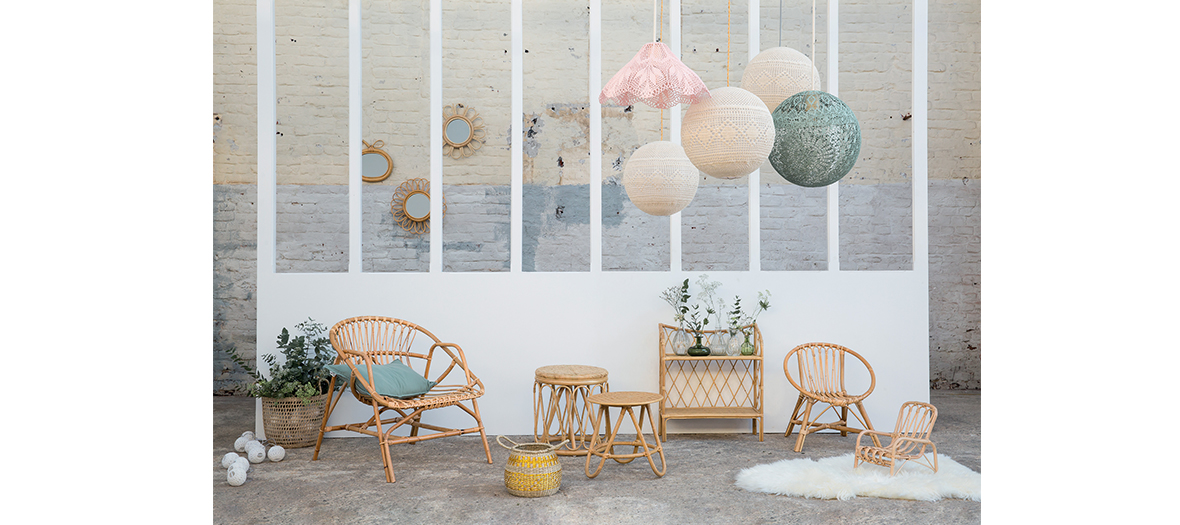 When Bonton launches furniture for kids, it detonates! To do this, the concept-store for spoiled children has collaborated with the coolest labels of the moment ... that the big ones want too!
In particular, the Bloom lace pendant lights made by hand by the designer MaillO , such as the powder pink lampshade (€ 120) or the sage green ball (€ 170) to be attached alone, or in accumulation. The other core asset of the collection are the pretty rattan stools (65 € and 89 €), which also serve as tables for children. The great chic.
From May on www.bonton.fr
The suspensions of Julie Lansom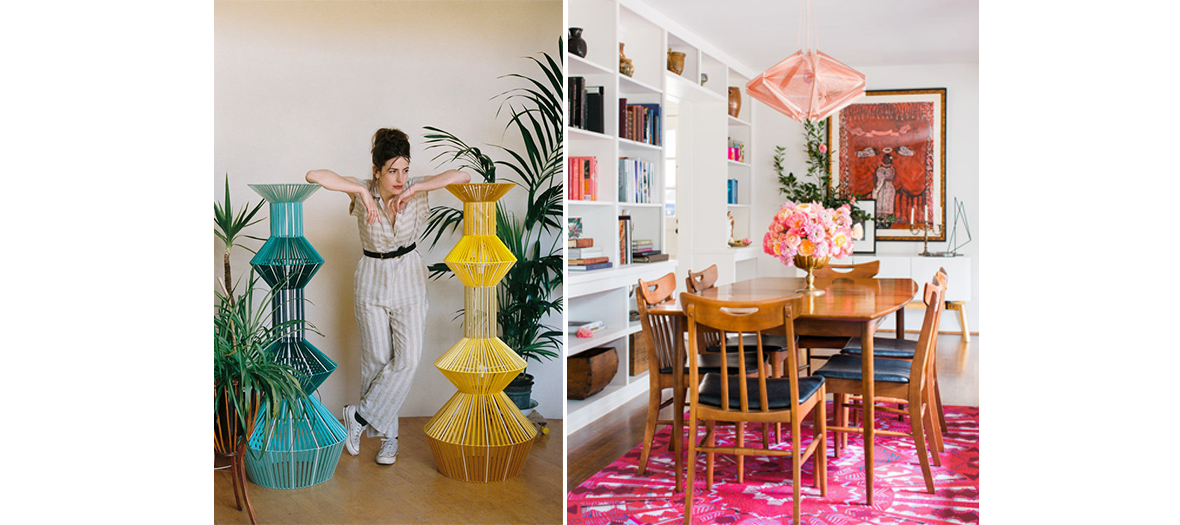 Its luminous UFOs are snapped up to the four corners of the planet. Julie Lansom , French photographer and designer , creates incredible lamps in wood and DMC cotton threads, which she herself weaves by hand in her small Parisian workshop.
Their names ? Sputnik , Bao , Petticoat , Geisha . Each piece is unique and fully customizable: the colors of the structure and the wires, you choose.
Lampshade from 350 € on order julie.lansom@gmail.com
All the info on www.julielansom.com
The floral letters of Herbarium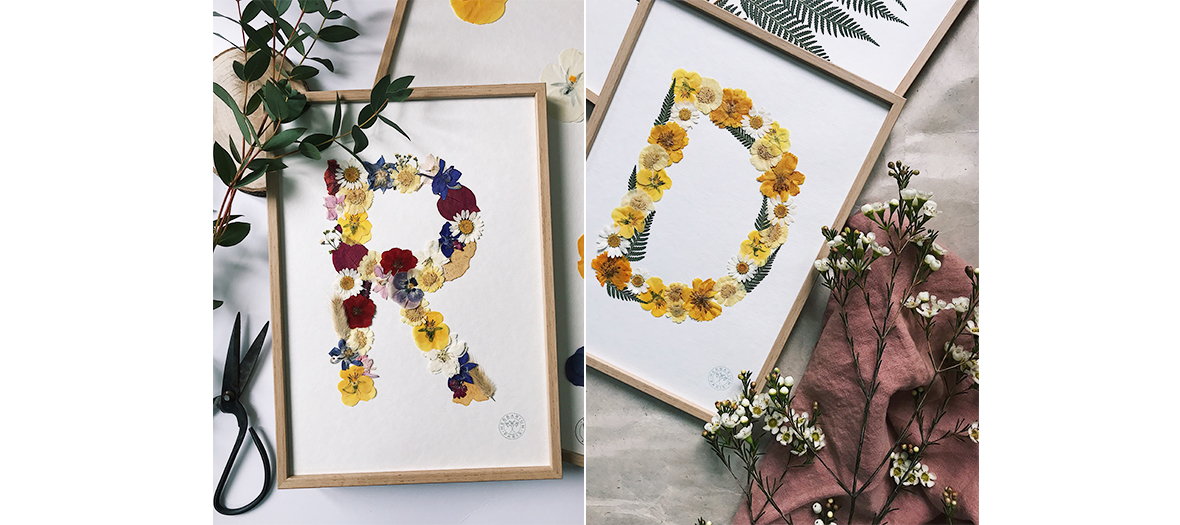 Always more. After having created the trend of the style herbarium , the decoration label made in Paris Herbarium is causing another sensation with its new line of letters, compositions made from fresh flowers in natural pressing. And all unique pieces.
According to tastes: vowels or consonants in shades of pink, yellow, white or multicolored. A sunny lunch to collect on a wall or to give as a birthday or birth gift.
95 € the flowered letter on www.herbarium.fr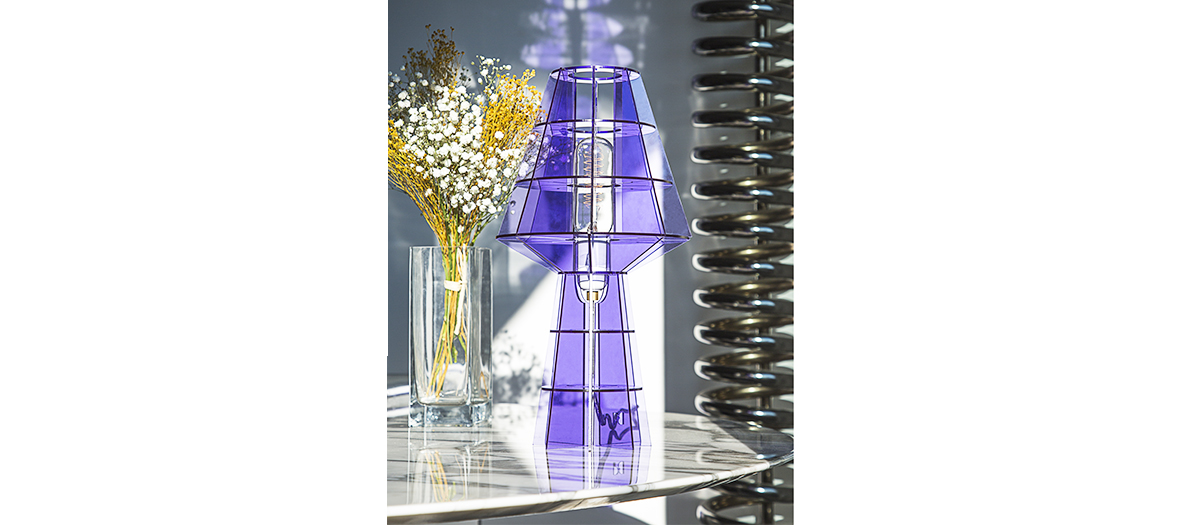 Pierre Brault , the new fashionable designer that all brands are snapping up ( Courrèges , Zadig & Voltaire , Canal + ), signs the Stella lamp . With its unique plexiglass design , it diffuses a completely crazy light based on shadows and colored reflections. You can put it on your bedside table as well as on a small console in your living room. You just have to choose your color!
Price: 300 €. Available on www.pierre-brault.com
The eternal flowers of Lou de Castellane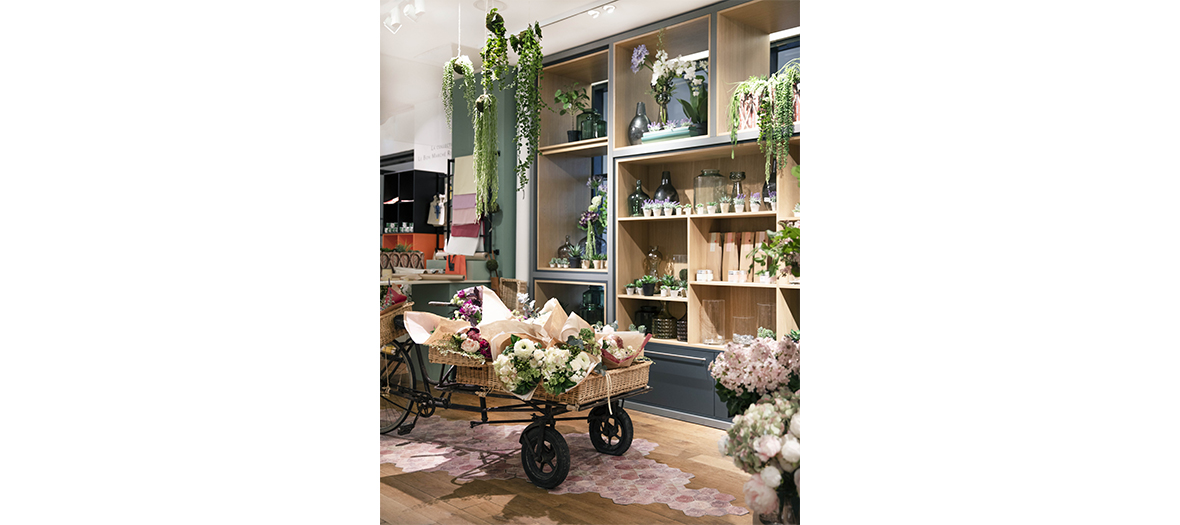 The era of flower power is in full swing… Parisians who don't have a green thumb will therefore love this concept signed Lou de Castellane , which signs " the anti fake flower ". Neither fresh nor dried, the " eternal flowers " are part of the slow decor , all made from extraordinary materials and painted by hand with unparalleled expertise. In short, flowers larger than life.
Designed as a real mini flower market , its pop-up located on the 2nd floor of the Bon Marché features buckets and trolleys containing lavender, cherry blossoms, roses, peonies, wild lilac, hydrangeas, like a florist's . All that remains is to compose your bouquet and place it in a pretty vase for a fresh, poetic and rustic effect that is unlikely to wilt anytime soon.

From € 13 per flower. Pop Up Lou de Castellane on the 2nd floor of Bon Marché, until June 30.
Also discover: decorating ideas to pick from Parisian hotels and golden rules for tidying up your dressing room