Award for best TV drama at the Drama Festival of La Rochelle 2019, this gem directed by Edouard Deluc (Gauguin) made a lot of noise. Bad weather ! arrives this week on Arte and stands out as a " UFO " social comedy with an immense dose of poetry, humor and melancholy in today's Paris.
Philippe Rebbot, in the role of a beautiful loser
Edouard Deluc portrays a beautiful loser , a dreamer unsuited to the pressures of our time, who is slowly but surely descending into urban precariousness.
To embody this character full of poetry, Philippe Rebbot ( L'Amour flou with Romane Bohringer ) demonstrates that he is a huge French actor, in the pure lineage of Pierre Richard and Patrick Dewaere .
A feel good movie against a background of social downgrading
Jean is a dashing captain ... of a fly boat , and finds himself in good depression in the middle of the wreck of his own life.
It must be said that he pushes everyone to the limit. Starting with his ex ( Elodie Bouchez ), who suffers all his inconsistencies. His boss then, who begins to tire of his lies and alcohol problems. Her three children, who can no longer bear to give up their rooms to Airbnb customers . Even Judith (priceless Laure Calamy of Dix Pour Cent ), her secretly in love colleague, ends up losing her good humor.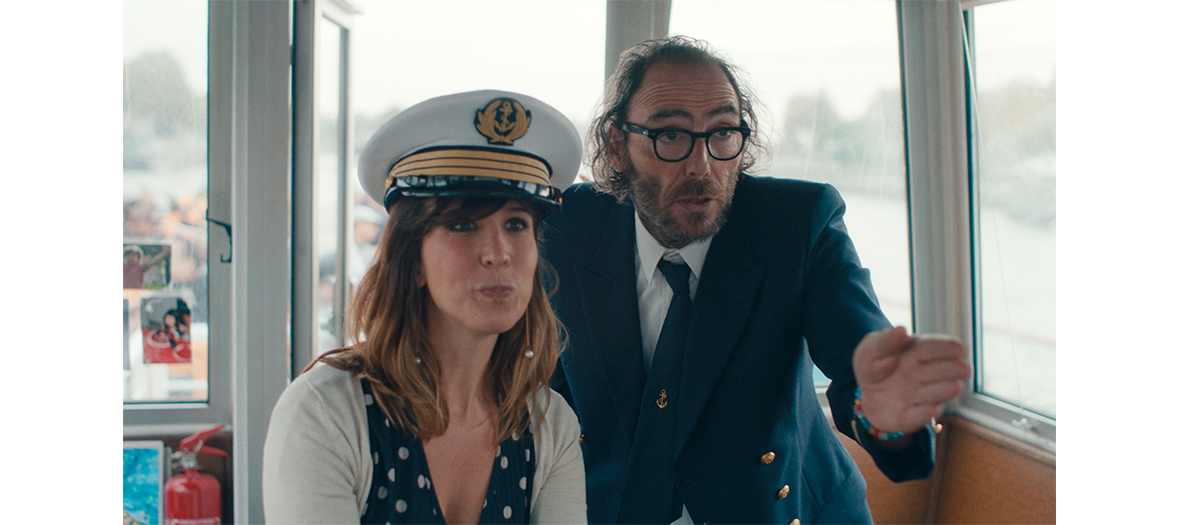 And finally: his owner, who by dint of unpaid rents, ends up putting Jean and his offspring in shared custody at the door of their apartment. Between two clashes, Jean ends up sleeping in his car, and lands in the bed of a Parisian lady (incredible Brigitte Fossey ) who offers herself her charms for a greenback.
A duo of nickel-plated feet
Squat in the beautiful apartment of his traveling goddaughter, Jean meets an improbable companion in misfortune, played by Pablo Pauly . True heirs to the Apprentices ( Guillaume Depardieu and François Cluzet ), both have nickel-plated feet.
The friendly thugs rent out the rooms to tourists, instigate all kinds of dirty tricks and failed blows of the centuries, even if it means being grilled by the hilarious police to find such nice thugs: " You know, blows like that and guys like you, you don't see two or three in a career ".

Bad weather ! available in replay on Arte.
Also discover The King , a demented film on Netflix with Timothée Chalamet and Lily Rose-Depp and Modern Love , a series worthy of Love Actually .