Red alert for night owls and party-goers, totally down in the dumps at the idea of staying at home with Netflix, a bottle of rosé solo in front of a Zoom gathering for the upcoming evenings!

You are already depressed? Head for Hôtel Providence where you can decide that the curfew is not for you. Now all you need is a fun BFF or a good lover whom you can meet up with at 8:59pm sharp for a wild evening.
18 UNDERGROUND MINIBARS TO CHECK OUT ASAP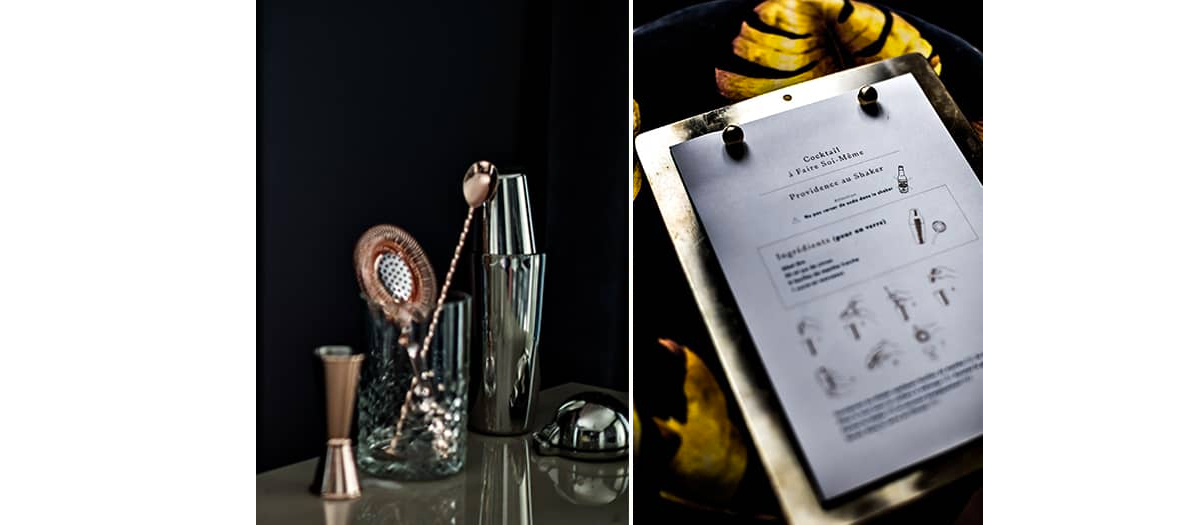 The tantalizing noise of a shaker. The clinking of cocktail glasses. All this is still possible!
Providence, the coolest spot in the 10th opened by the Moussié team (Jeannette, Bouillon, that's them), hides 18 clandestine minibars in their hotel. Conceived like a real speakeasy, each room has its own small cocktails bar with all the pro equipment on deck.
You are the mixologist: ice cube compartment, lemon, fresh mint, bitters, a fab copper shaker, ginger beer, high-end alcohols… Take your pick from bewitching cocktails, yet easy to whip up by yourself.
Now just follow the instructions and enjoy your Moscow Mule and other long drinks. Except if you prefer the Ruinart already on ice! One almost feels like Lord Brett Sinclair in The Persuaders. The ultimate style.
a ROOM SERVICE SIGNed BOUILLON PIGALLE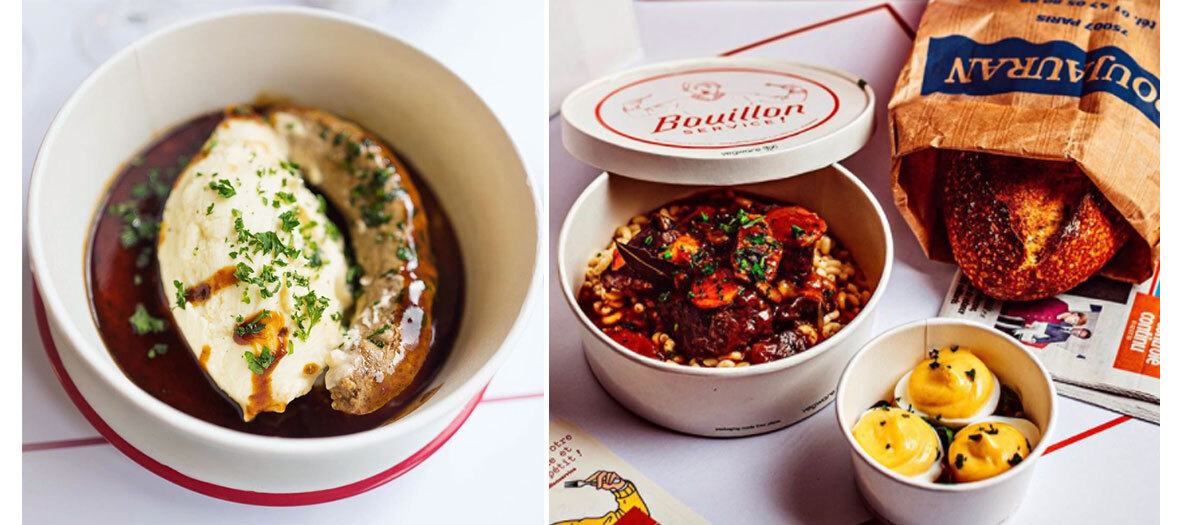 And if you have a hangover the next day, the hotel knows exactly what to do by treating its guests to a perfect pick me up breakfast. Yum!
But in case of a small or large hunger pang: room service delivery is ensured by Bouillon Service. À la carte, comfort eats at friendly prices: eggs mayo, sausage and mashed potatoes, coquillettes pasta with truffle, cordon bleu green beans, rice pudding…
the must book room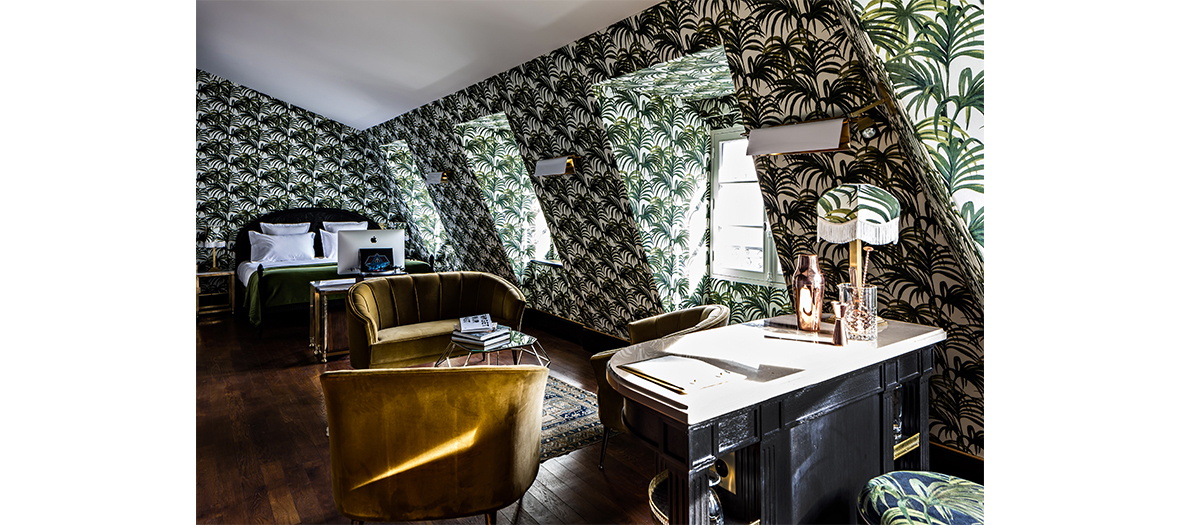 A cocotte spirit, Art Deco touches, vintage objects, all pimped by incredible fabrics and lamps signed House of Hackney… Honestly, all the rooms have been thought out as bachelor pads and open invitations to be in seventh heaven…
The set-up of the suite with a view overlooking the roofs of Paris and Montmartre, an incredible bathroom and a real turntable to convey a hot ambiance to the evening with 33rpm records definitely stands out as the ultimate atmosphere for a curfew counter-evening.
Rooms starting at €200.
Cocktails at €5. Breakfast à la Parisienne offered the next morning.
Also discover 3 alternatives to Netflix and the best burgers in Paris