Want a precious jewel without leaving your A booklet? In these three addresses, you can find a ring on your finger, have granny's finery transformed or repair a beautiful dessert bracelet... Here are three mines to unearth a princess jewel!
Francesco Truscelli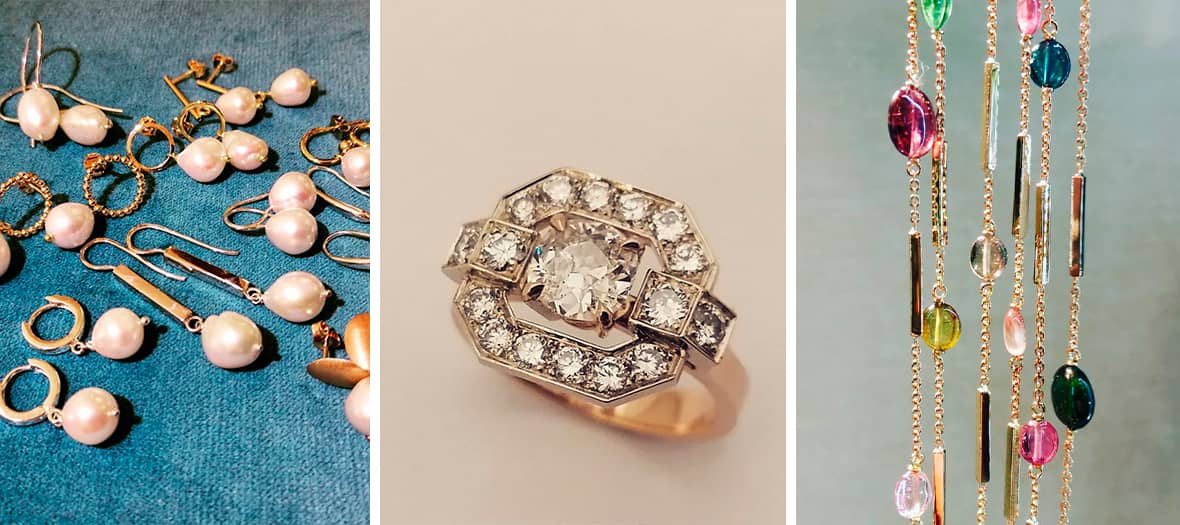 Francesco is a neighborhood jeweler. Its very simple frontage does not rival those of Place Vendôme but, when you push the door of its shop, you have the impression of rediscovering a profession that has disappeared. Francesco welcomes his customers with a smile and an Italian accent, and he takes the time to listen to each request.
People come to his house to transform an old-fashioned family heirloom, repair Aunt Adélie's necklace or transform it into a soundtrack and a bracelet . We can also come with the design of a jewel that we want to have made, and even if we have no idea, we will always be well advised by Francesco.
Everything is possible, from a simple refurbishment to a complete overhaul of the gold or silver that has been brought. Most manipulations are done in the workshop in the back of the shop. The deadlines are short, and the prices correct: count 60 € for the manufacture of a bangle bracelet from its own gold.

Open Tuesday to Friday from 10:30 a.m. to 7 p.m. and Saturday from 10:30 a.m. to 6 p.m.
Francesco Truscelli , 7 rue des Trois Bornes, Paris 11e. 01 48 05 12 11.
Elliade Paris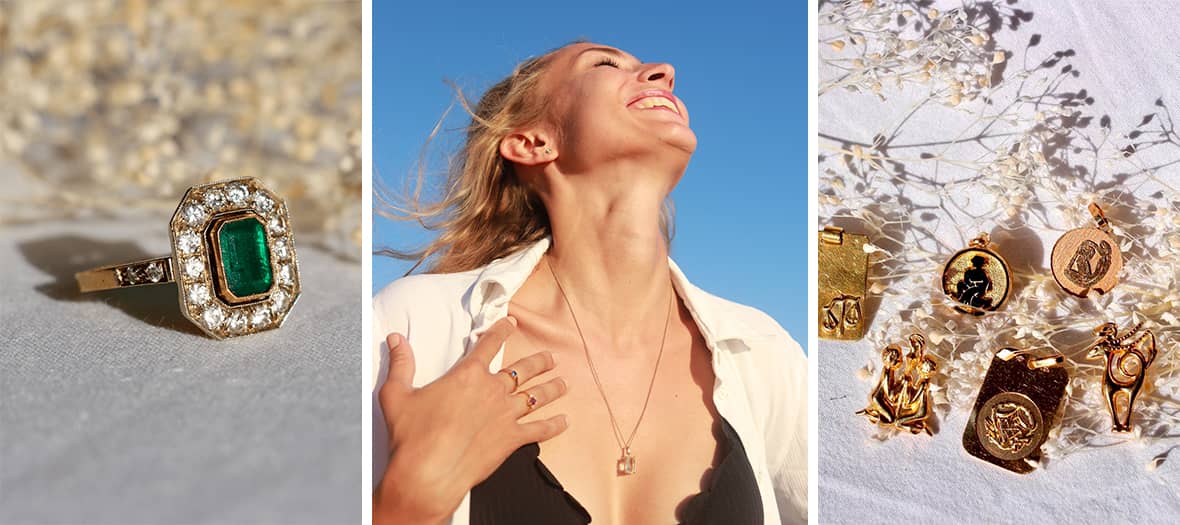 This address is a little mine that we would not really want to reveal to everyone. Elliade exhibits on its site many daisy rings, Art Deco jewelry , pendants , sleepers... Everything is certified in gold and diamonds and all the models are vintage, from the 1900s to the 80s.
It doesn't matter if we didn't inherit from grandma. We find here the rare pearl at a bargain price like a daisy in rubies, gold and diamonds from 390 €! The secret of these floor prices? The work of Pascale Bauer-Petiet. A former auctioneer and expert in jewellery, she decided to found with her daughter Alix a site that democratizes antique jewellery, putting diamonds, gold and precious stones within reach of all budgets.
A beautiful story of transmission which materializes in their Parisian showroom where, only by appointment, one has the possibility of trying these treasures… and of learning more about the secrets of jewellery . And sapphire on the crown, we also have the advantage of being able to wear a unique jewel! Ring sizing is free.
Appointments at the showroom can only be made via the websitewww.elliade.com
Elliade Paris, 32 rue du Faubourg Poissonnière, Paris 10th. 07 56 82 13 33.
Little Mr. Workshop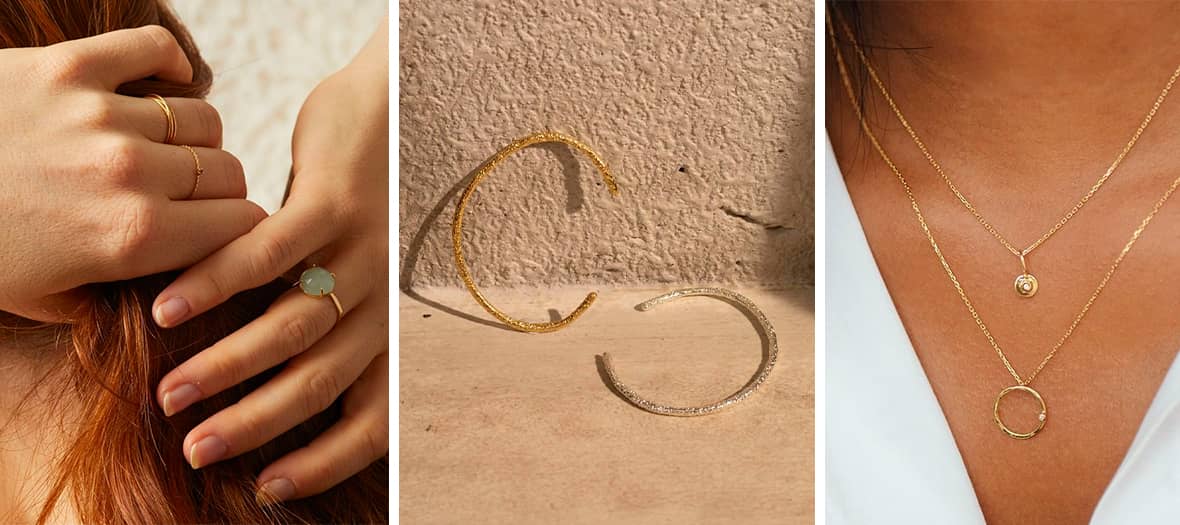 Parisiennes are all familiar with Monsieur , the gold and vermeil jewelry brand that Nadia Azoug founded a dozen years ago. Bringing a breath of fresh air, the designer has made a name for herself by offering fine jewelery that is not overpriced, in particular with bespoke models.
Another peculiarity of its Parisian label: everything is made in the Marais . His studio ( 1 rue Perrée, 3rd ) is located a stone's throw from his shop ( 53 rue Charlot, 3rd ), as are his gilder and foundryman who are also from the area. Couldn't be more local!
A few months ago, at the request of her clients, Nadia and her team launched Petit Monsieur , a repair service for all fine jewelry. They can be gilded, cut to size, polished, the stones replaced... Petit Monsieur does not take into account the products of the big luxury houses but repairs the jewels found among the family treasures, those found in flea markets ... It is enough that whether they are in gold, silver or vermeil.
Medal or bracelet gilding from €45.
Open Monday to Friday from 10 a.m. to 7 p.m. and Saturday from 11 a.m. to 7 p.m.
Monsieur Paris , 53 rue de Charlot, Paris 3rd. 06 50 02 01 75
Also discover the perfect summer jewelry and new sunglasses trends .