You said hot as embers? The grill house of Franco-Argentinian chef Fernando de Tomaso, also at the origin of La Pulperia, is aiming at inside-track foodies and fans of couture meats in this dining room on two levels with a natural look (stone wall, wooden tables, design fixtures) located next to the Cirque d'Hiver.
On the grill
In Argentina, asado (the local BBQ) is rea religion. The meats, generally in large sizes, cook for hours on the embers. It's precisely the technique used at Biondi to cook authentic meats gems with woody notes: shirt steak (€27), sirloin tip (€33), filet of beef (€38), and the amazing prime rib of beef matured during 5 weeks, to be shared with your +1 (€95 ).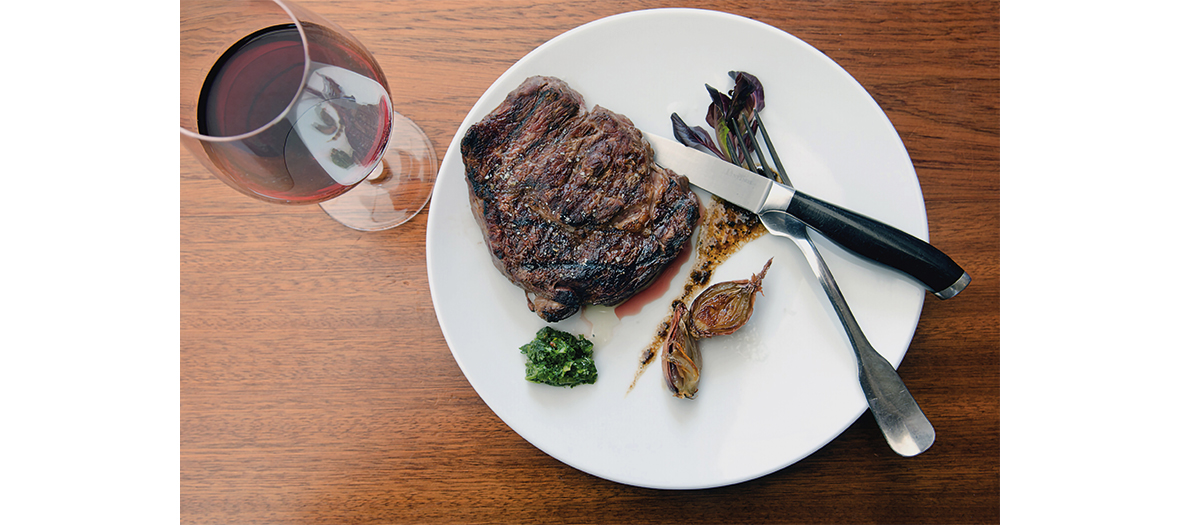 As sides: devilish homemade mashed potatoes, a chimichurri sauce, glazed shallots, arugula salad and a local curiosity, manioc chips.
Just as original, the grilled foie gras, served with mushrooms and truffle (€11), to be tested as a starter unless you go for the squid with houmous olives from Kalamata (€10).
And to finish on a Latino touch, an impeccable version of dulce de leche (milk jam) made with ice cream, mousse and crumble (€10).
A great lunch formula
If the à la carte prices tend to climb quickly, the lunch formula is frankly unbeatable. Count €16.50 for a full meal (€21.50 with a glass of wine) for chicken terrine, glazed pig shank and an apple crumble.
Closed Saturday lunch and Sunday dinner.
Also check out the Beefbar, Brutos and the Rhino Rouge.