Already present in the most hype cities of the planet, Beefbar has finally landed in Paris on Rue Marbeuf… not be happenstance! Welcome in the temple of couture meat.
The Beefbar saga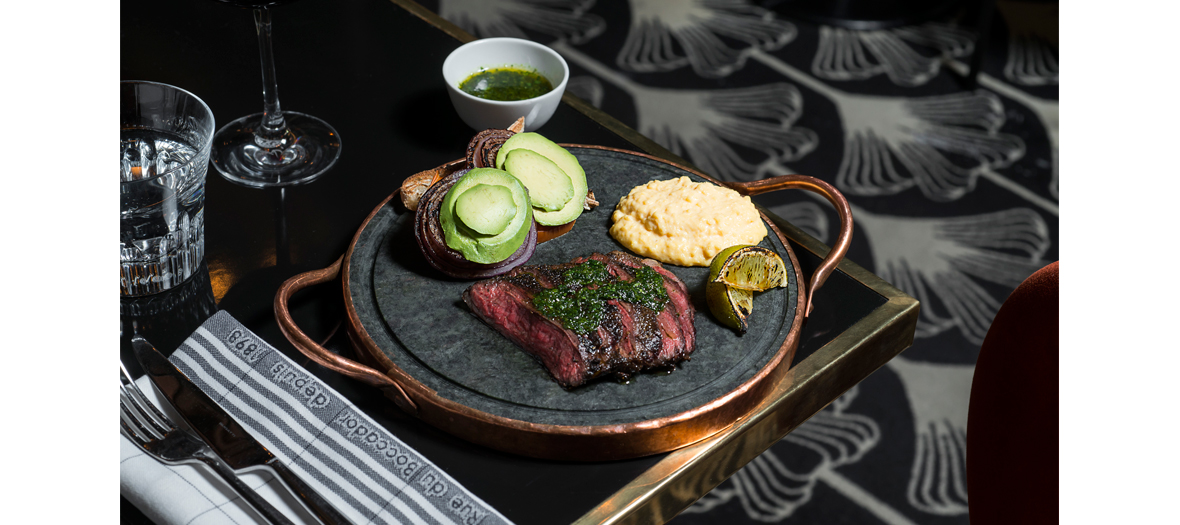 The adventure began in 2005 in glitzy Monaco. Riccardo Giraudi, exclusive importer of Kobe beef in Europe,has put on the menu of his first restaurant top notch meats which he supplies to starred tables. Success soon followed. After Monte-Carlo, Hong-Kong (starred in 2017), Mexico, Dubai, Cannes, Mykonos… the flagship has now opened in Paris. And for foodies interested by the side story, the beef mofull'origine is also at the origin of the Anahi reboot, the Latino institution in the Marais.
You said wow?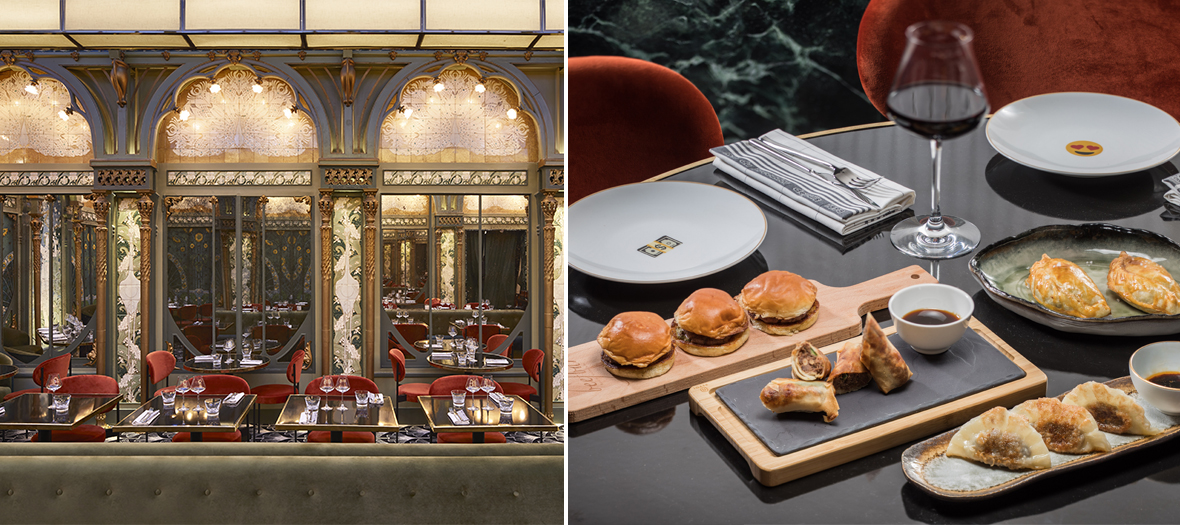 Installed in the former Fermette Marbeuf, the place was entirely revamped by the talented duo Humbert & Poyet. The architectural firm notably supervised the superb restoration of the period Art Nouveau dining room ( majestic skylight, naturalistic friezes, playful mirrors). The other rooms feature a more contemporary style, but always chic and classy.
An outstanding setting goes hand in hand with an exceptional menu, somewhere between deluxe street-food and true rarities. The result: bao (€22 per pair), tacos (€24 for three) and gyoza (€19) with Kobe beef, a strip of wagyu cut up sashimi-style and wasabi cream (€29), a steak of top notch Black Angus bred in Arkansas (€ 27 for 250 g).
Partisans of Made in France are also in the running: filet mignon (€35), chateaubriand for two (€95 ).
And let's not forget the great sides: fries cooked in Kobe butter (€9) and no less 9 absolutely wild mashed potatoes (classic, chimichurri, with pimento, truffle, € 6-19). And for dessert, terrific old-fashioned soufflés. All presented in furiously #LOL emoji plates created exclusively by Bernardaud.
Brunching is trendy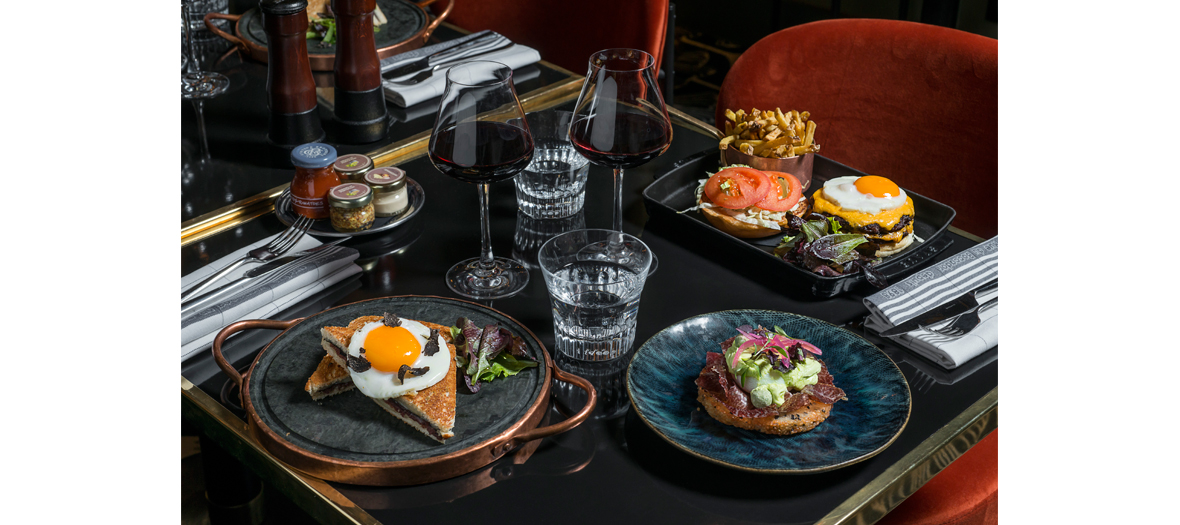 It's brand new. On Sunday, you can also count on scrambled eggs with truffle served on toast (25€), the double burger with Kobe bacon (€29), the house churros maison with dulce de leche (€12) along with pancakes à la ricotta and lemon (€16).

Open every day lunch and dinner.
Also check out the BBQ of Rhino Rouge and RAN for the glam'.