The Grand Rex ? It 's Art Deco . The Champs-Élysées theater ? Also, like the Folies Bergère . Until March 6, the Cité de l'architecture et du patrimoine sublimates this emblematic style from the end of the 19th century to the 1930s through more than 350 works that trace the intellectual and artistic dialogues between France and North America . . We take you!
Welcome to Gatsby
This is the time when shapes became geometric and when the upper class reached all the heights. Vogue editors swear by French luxury houses, Diana Vreeland (women's magazine and fashion icon) rains and shines at Harper's Bazaar , and young American billionaires become society columnists and patrons for the Café Society . Skyscrapers are always higher and effervescence reigns everywhere from Paris to New York : the Art Deco style is born.
Art Deco, what is it?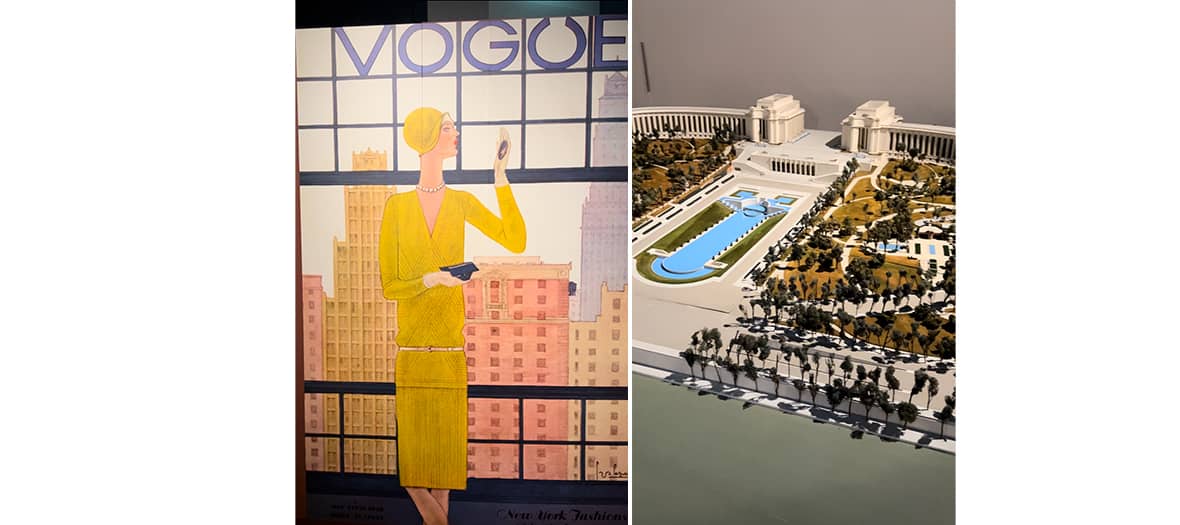 Art Deco is above all a resolutely innovative spirit, in phase with a period turned towards modernity and social and technical revolutions . If we immediately think of Jacques Carlu and his Trocadéro palace , the Art Deco style also infused the world of fashion , jewelry and tableware , whose simple and fluid lines contrast with the previous period symbolized by the ' Art Nouveau .
Women wear clothes and cosmetics that symbolize their emancipation , while the entire press celebrates this " new taste, in love with unity and harmony " and furniture is invited into the most beautiful settings of Hollywood .
The exhibition is a patchwork of all that is most Art Deco for the time, to discover during an ambulatory walk that plunges us into a century of modernity on the borders of a growing cultural boom. A scenography made up of posters, photos, paintings, wow Roaring Twenties dresses with pearls… A whole jumble of trends from the time.
The little historical point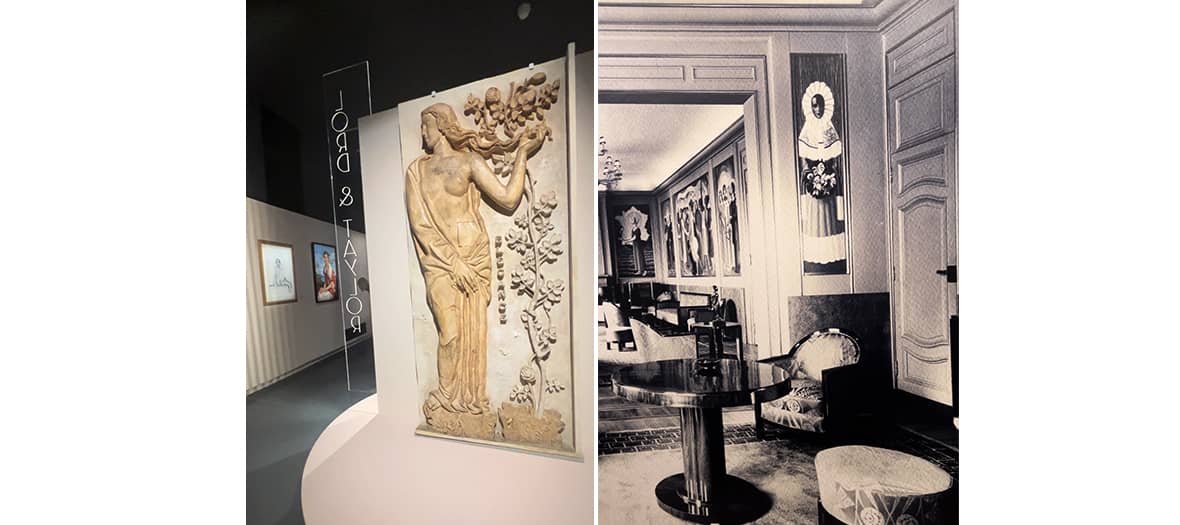 This is the red thread of the exhibition. The Franco-American relationship was cemented by the involvement of the North American states in the Great War , and emulation continued after the armistice . The height of this artistic cooperation, an art school run by American professors opens its doors near Paris to " sammies ", these soldiers from the country of Uncle Sam .
A few years later, under the leadership of architect Lloyd Warren and the Rockefeller Foundation , the Fontainebleau School of Fine Arts was born and welcomed musicians, painters, sculptors and architects, where architecture courses were taught by Jacques Carlu himself.
In turn, the French are invited to develop their modern ideas within prestigious American universities , and also build buildings on American territory such as the Federal Bank of Washington or the Barnes Foundation of Philadelphia .
The artistic friendship is definitively sealed between France and North America , leaving a consequent cultural heritage which still resonates today as the most prolific period of these last centuries.
Art Deco France / North America , daily (except Tuesdays) from 11 a.m. to 7 p.m., weekends from 10 a.m. to 7 p.m., price € 9 .
Also discover Edvard Munch at the Musée d'Orsay and the best news from Parisian Galleries