Less stuffy than a jacket, not as warm as a coat but more stylish than a simple sweater to finish off a look, the jacket stands out as the highlight of the mid-season. Aviator , patchwork , fluffy version, lumberjack or bomber, a small anthology of the most beautiful specimens of the season.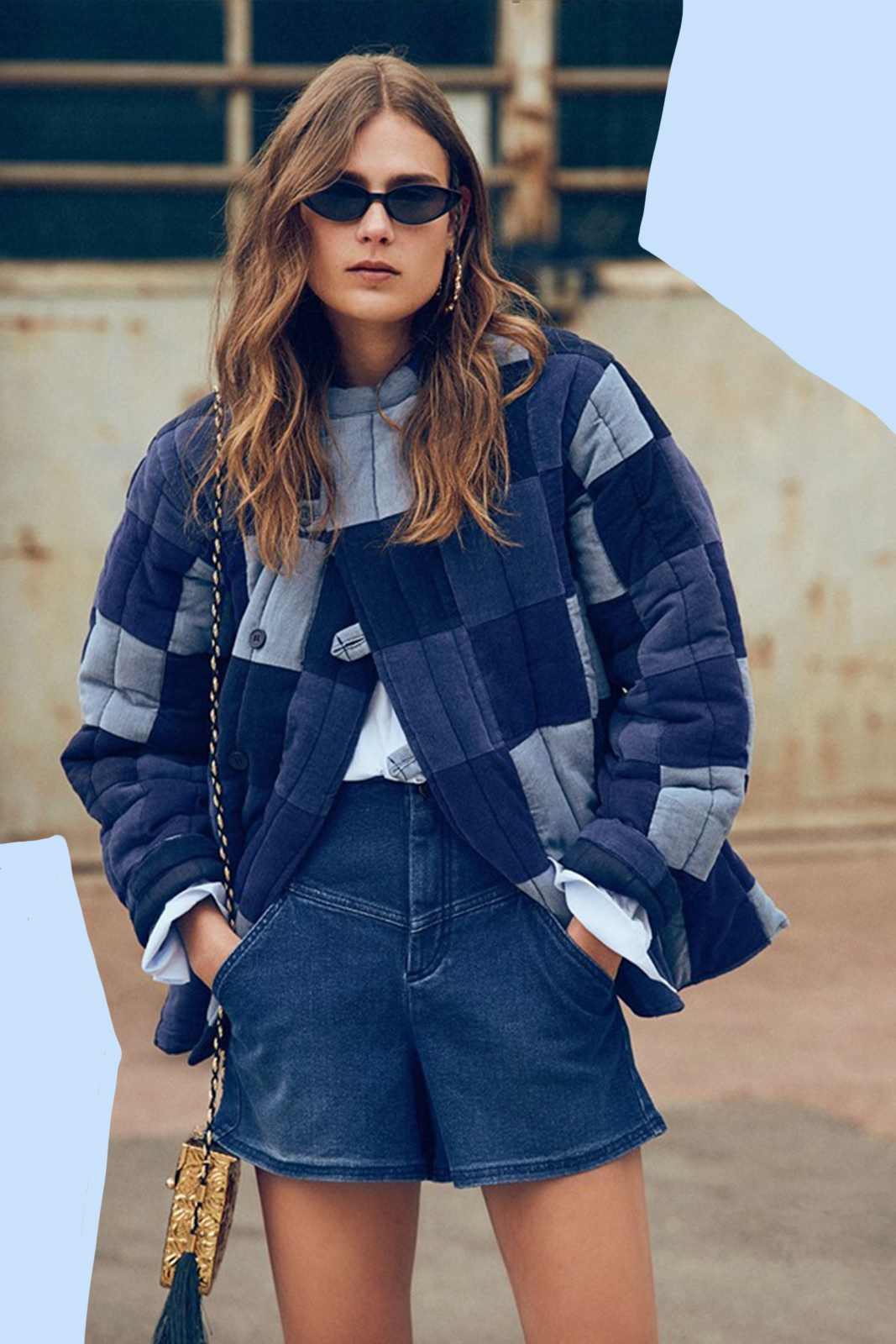 70's inspiration for this quilted jacket corduroy patchwork denim effect, delightful on shorts with a white shirt with ascot max.
Blue Lema patchwork jacket on Antik Batik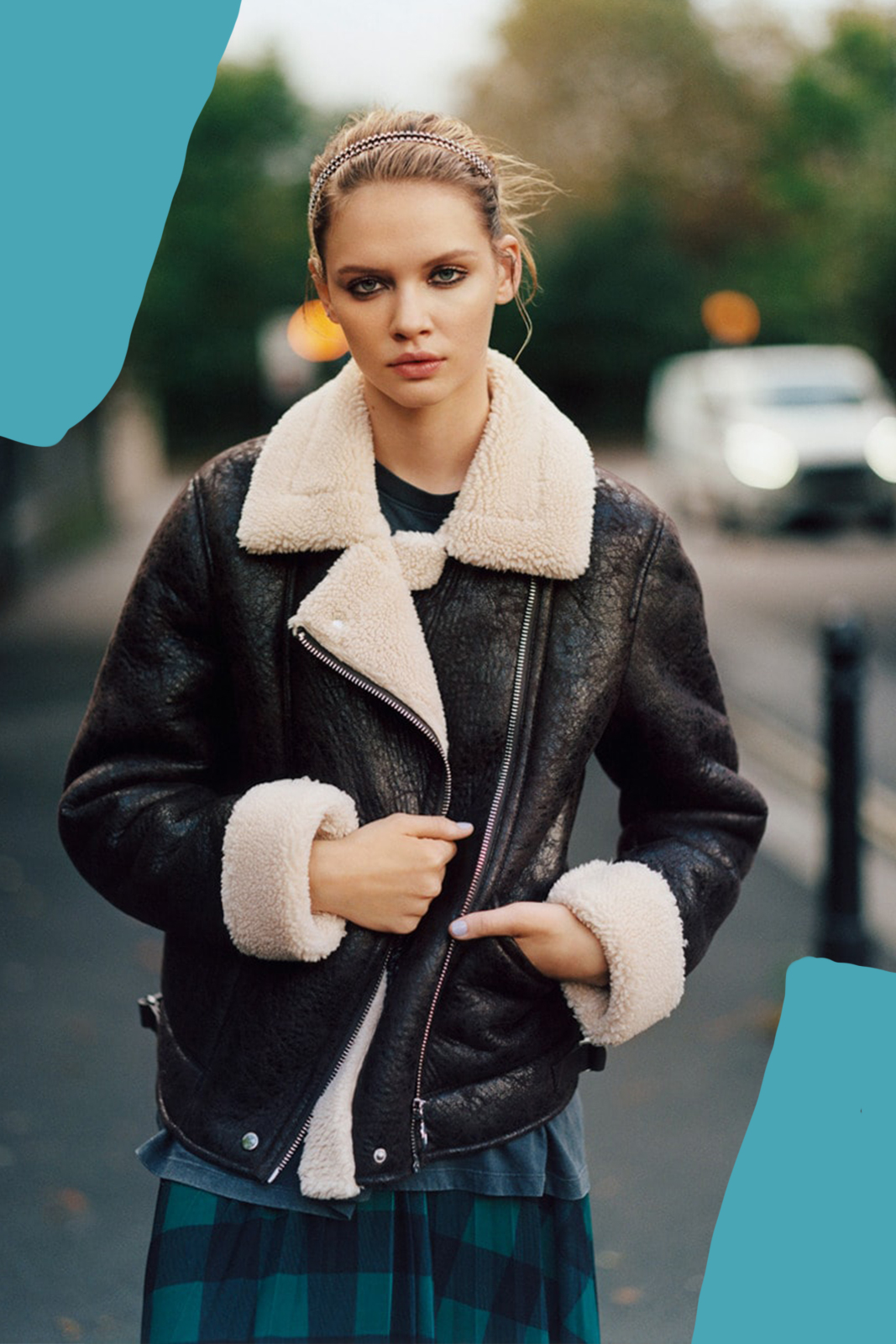 Inspired by the aviator jacket and filled with shearling , this hybrid jacket has been resisting for several seasons now. We give it a new lease of life by teaming it with an emerald green fluid satin skirt, biker boots and an XXL headband.
Double-sided jacket with synthetic shearling , Bershka , € 69.99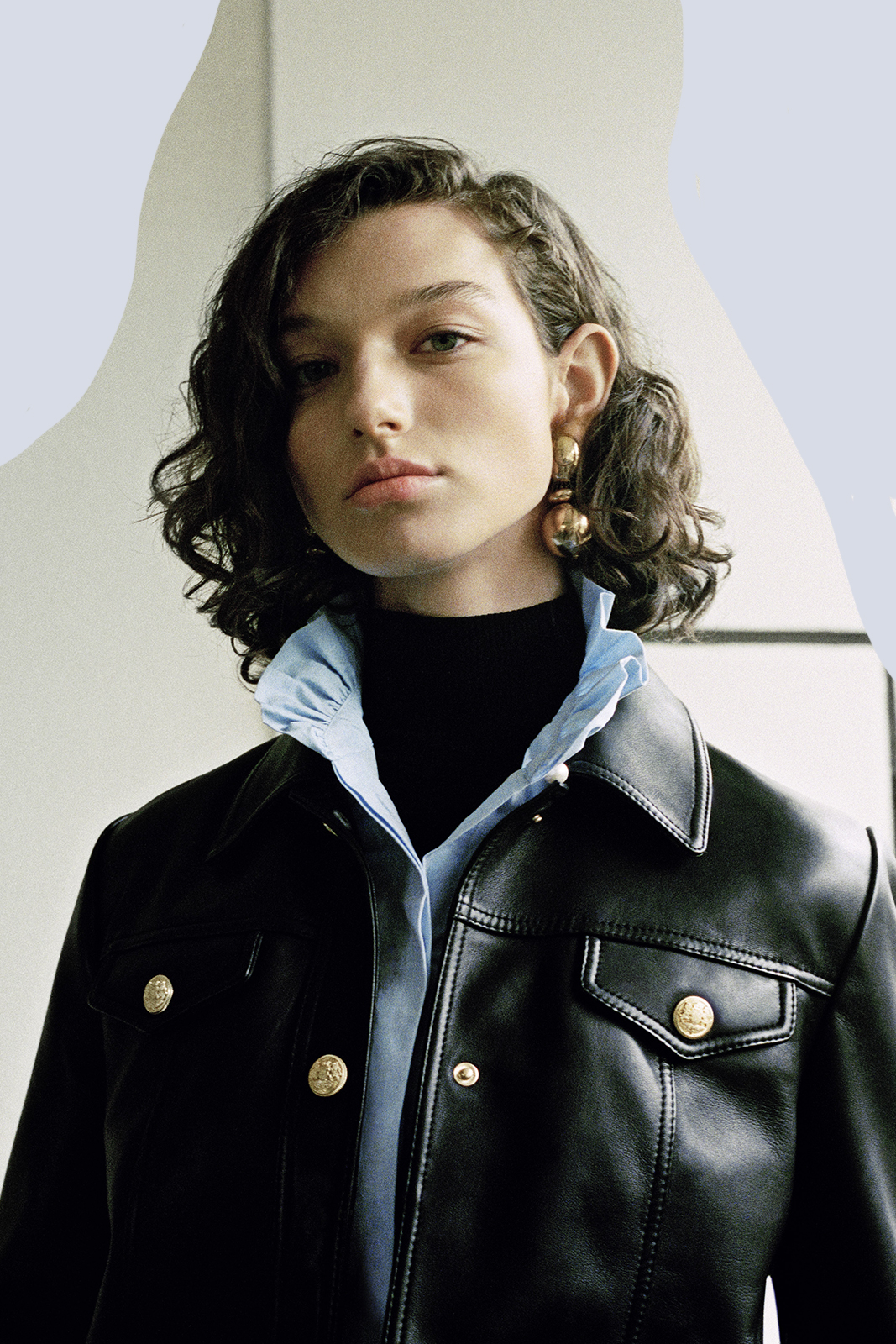 Even prettier when left open on a small colorful sweater leaving a frilly white shirt collar protruding, the straight-cut leather jacket with officer buttons is the rock version of the Chanel tweed jacket .
Leather jacket with pockets, Claudie Pierlot , € 375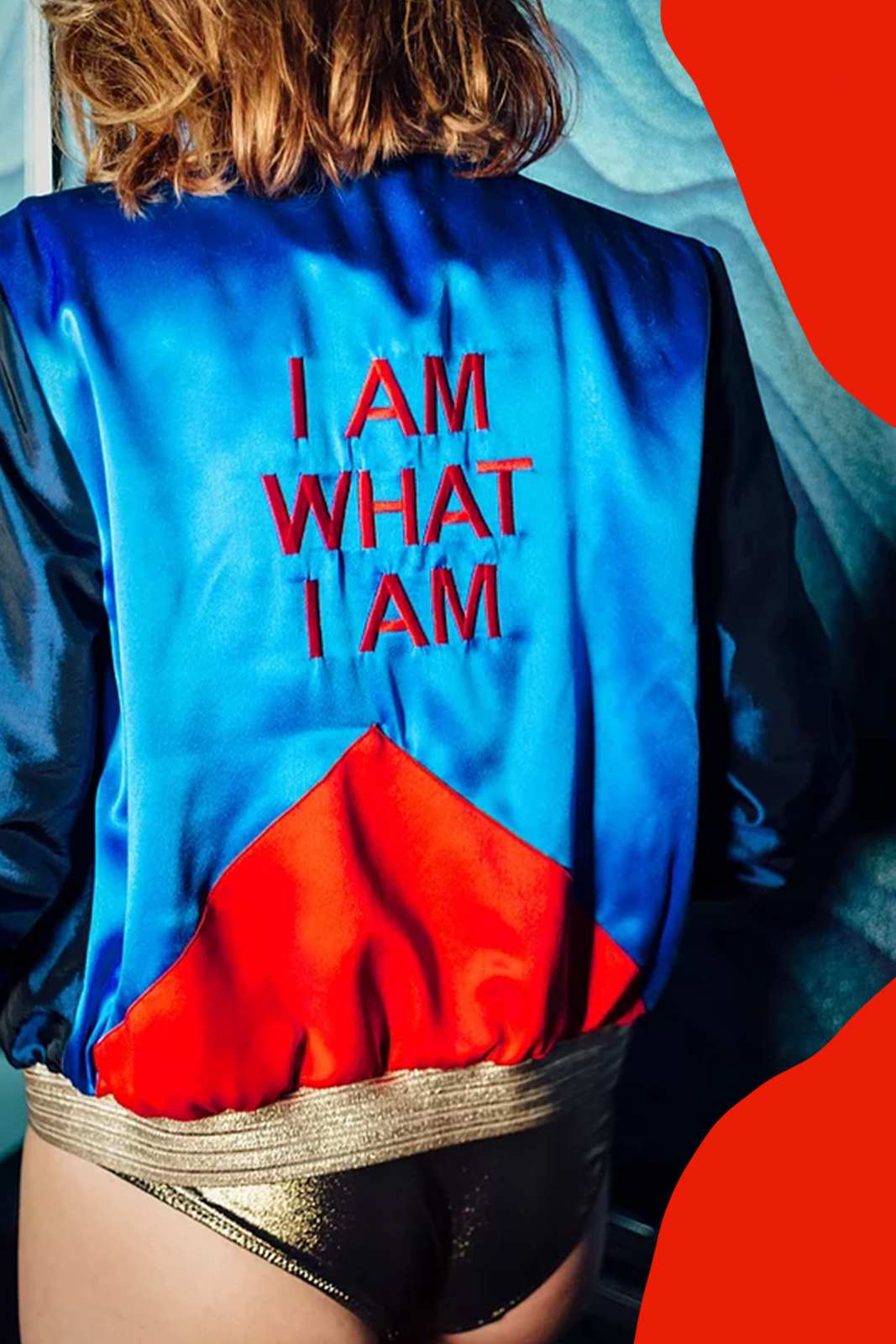 French designer Eli Grita has designed her customizable " Power Jacket " to ensure boundless confidence to those who wear it. No wonder the French it-girls Alison Wheeler , Pauline Lefèvre and Laury Thilleman proudly display it on TV shows as well as on their Insta pages.
Power Jacket, Eli Screams , from 395 €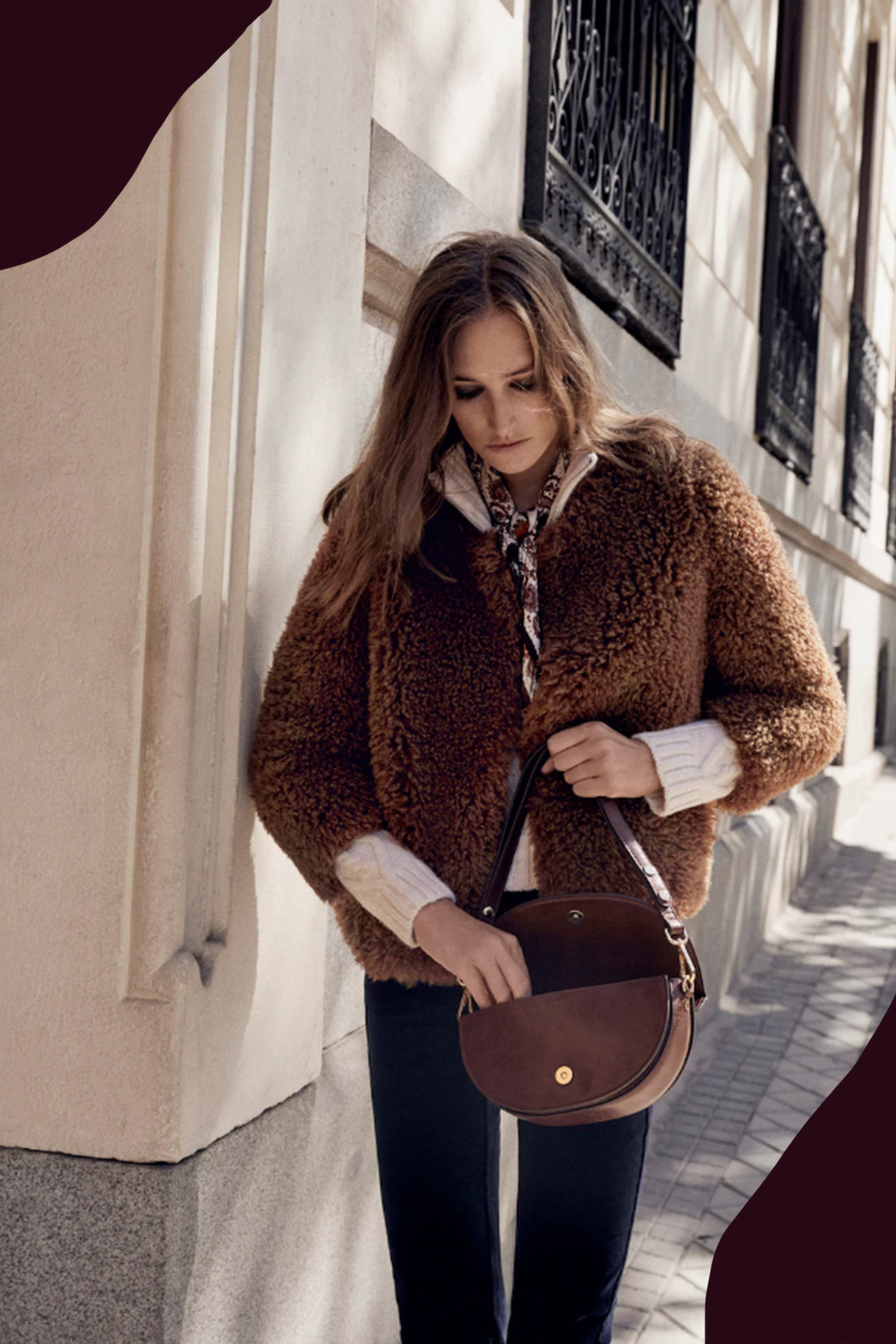 A small teddy bear on your back to go to work, it's the assurance that your colleagues want to give you a big hug. The hairy jacket even goes rock with black western-style ankle boots, white jeans and a studded belt.
Sheepskin jacket, Mango , € 59.99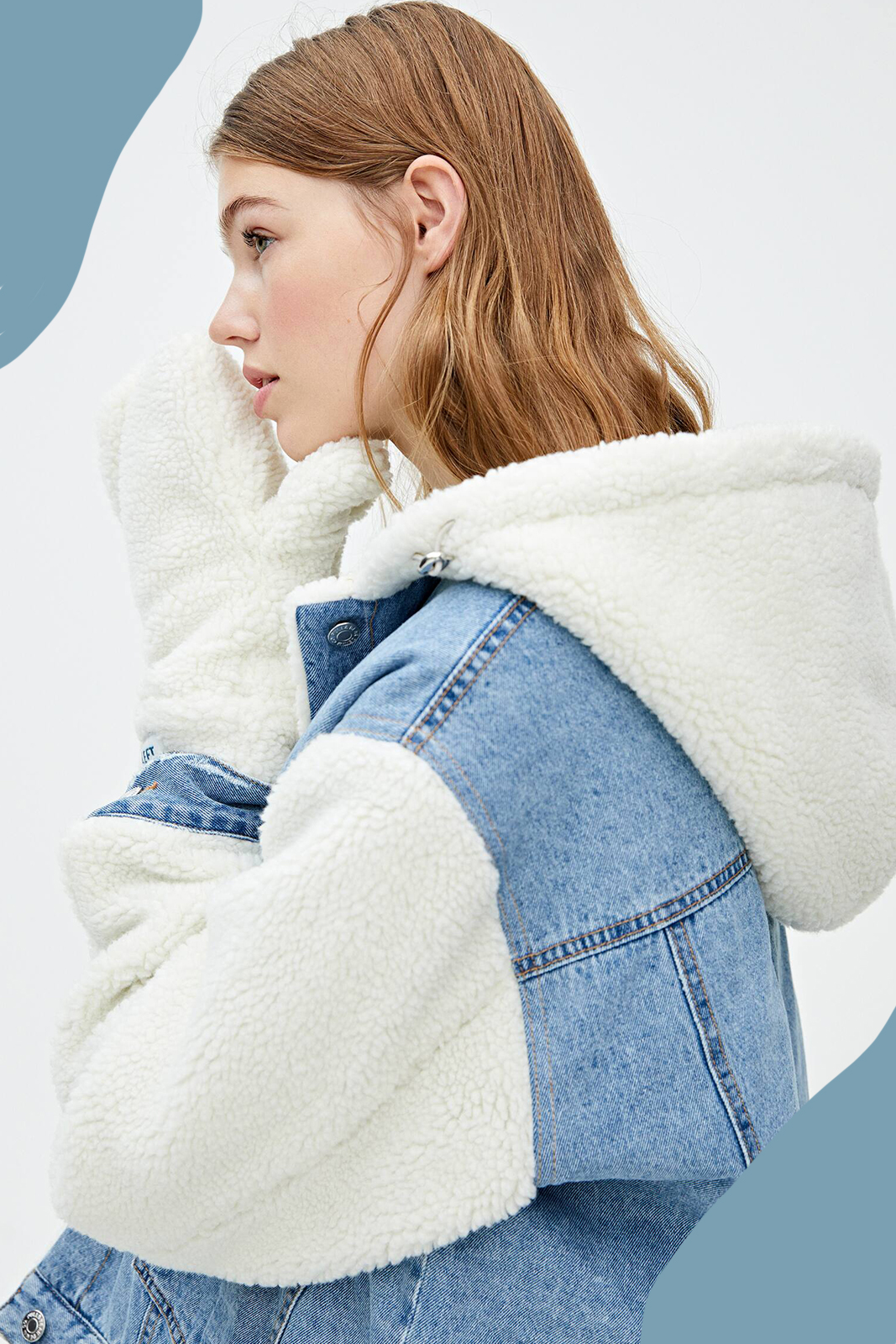 Icon 90's, the denim jacket is resistant. We opt for a slightly grunge version with a hood and even with integrated mittens (the ultimate revival of our childhood, when it was the only option not to lose them) over leather leggings and Doc Martens .
Contrasting denim jacket with gloves included, Pull & Bear , € 45.99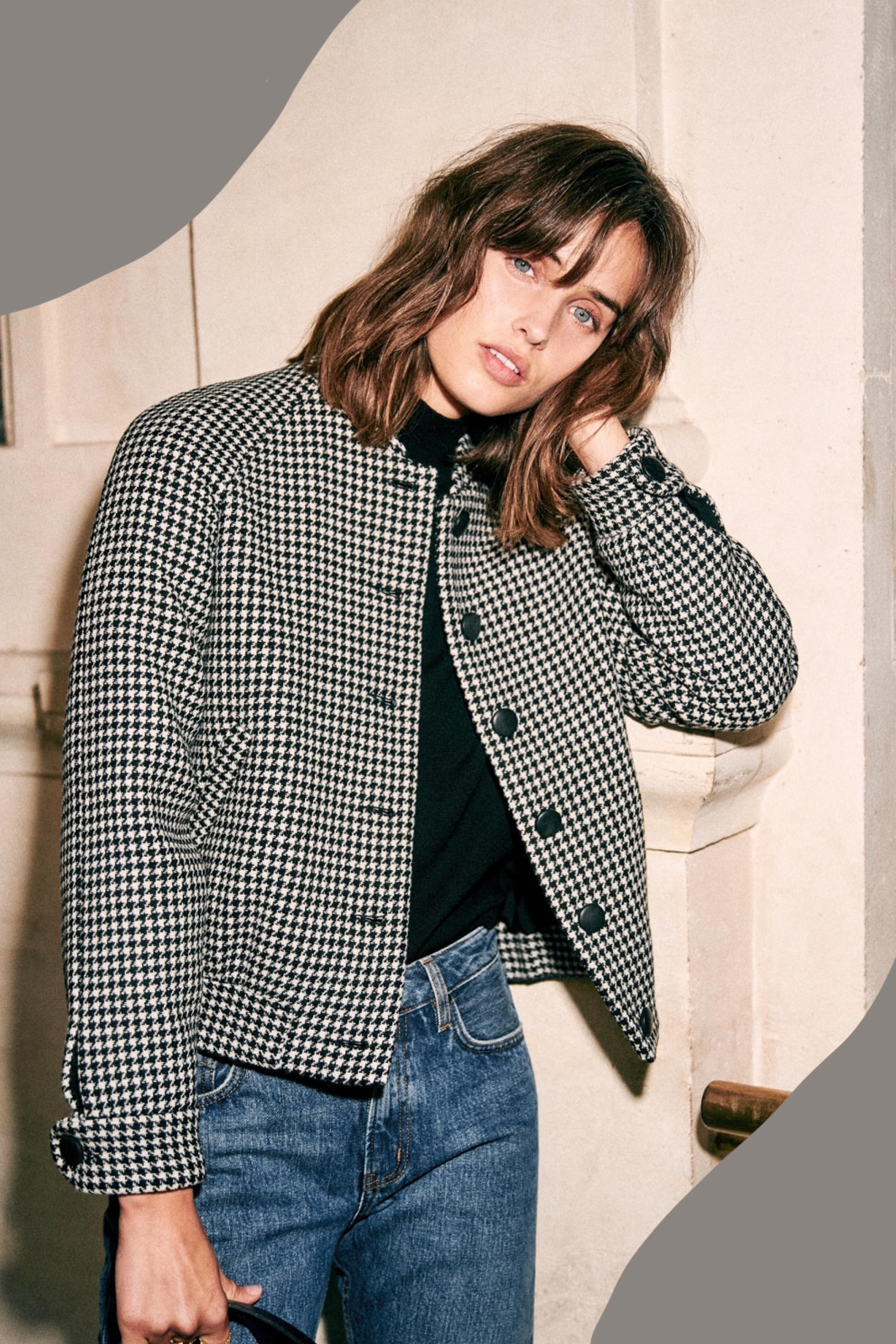 The jacket that falls perfectly, in a very Balmain houndstooth print , charming on a black turtleneck, carrot pants and small moccasins. Audrey Hepburn could not have said better in Funny face ...
Veste Mike, Sézane , 210 €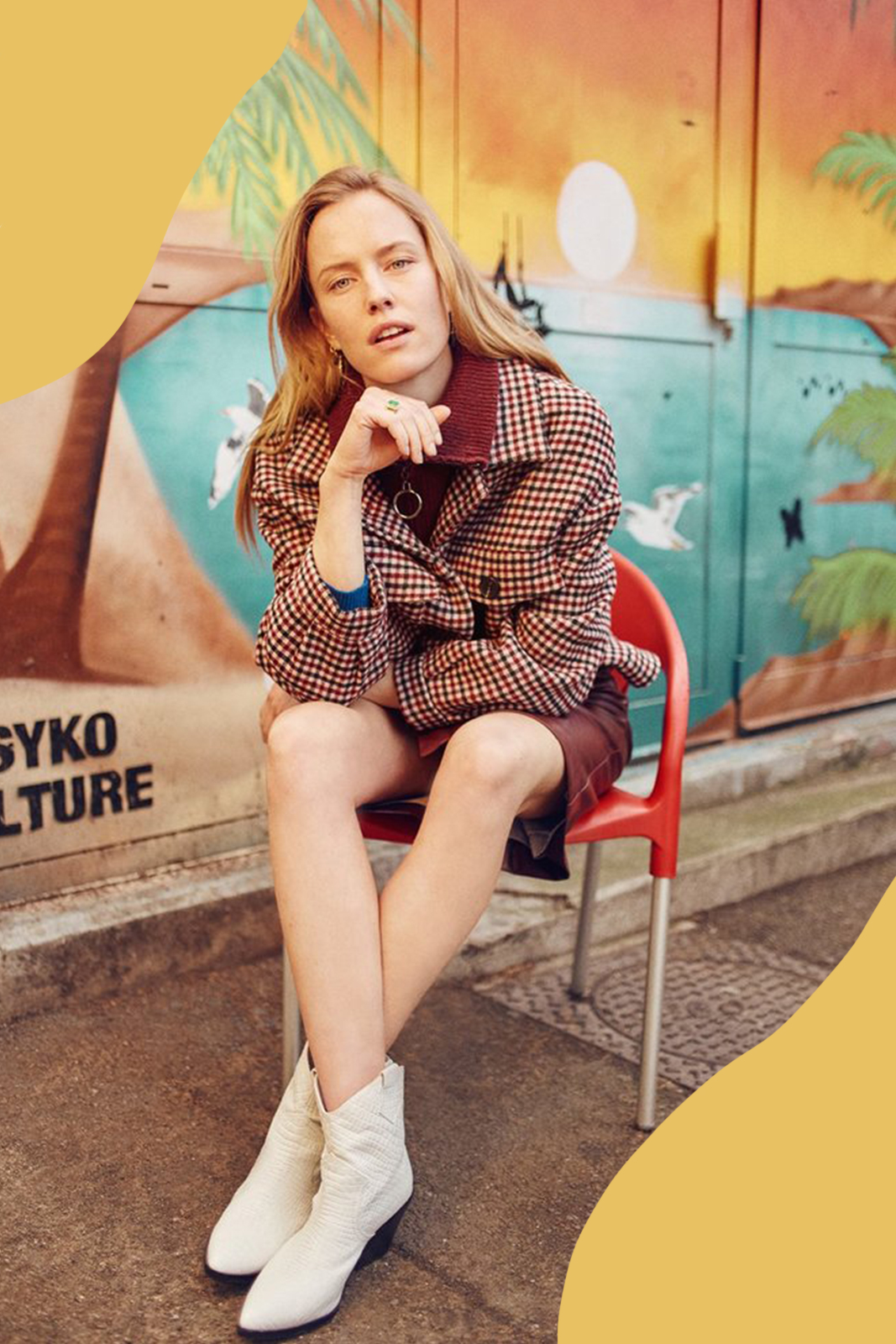 Not quite gingham , not quite Prince of Wales , the small check print nonetheless recalls the British aesthetic that sticks to fall. We assume the spirit with a corduroy skirt or pants and brown lace-up boots.
Daniela oversized gingham print jacket, Suncoo , € 185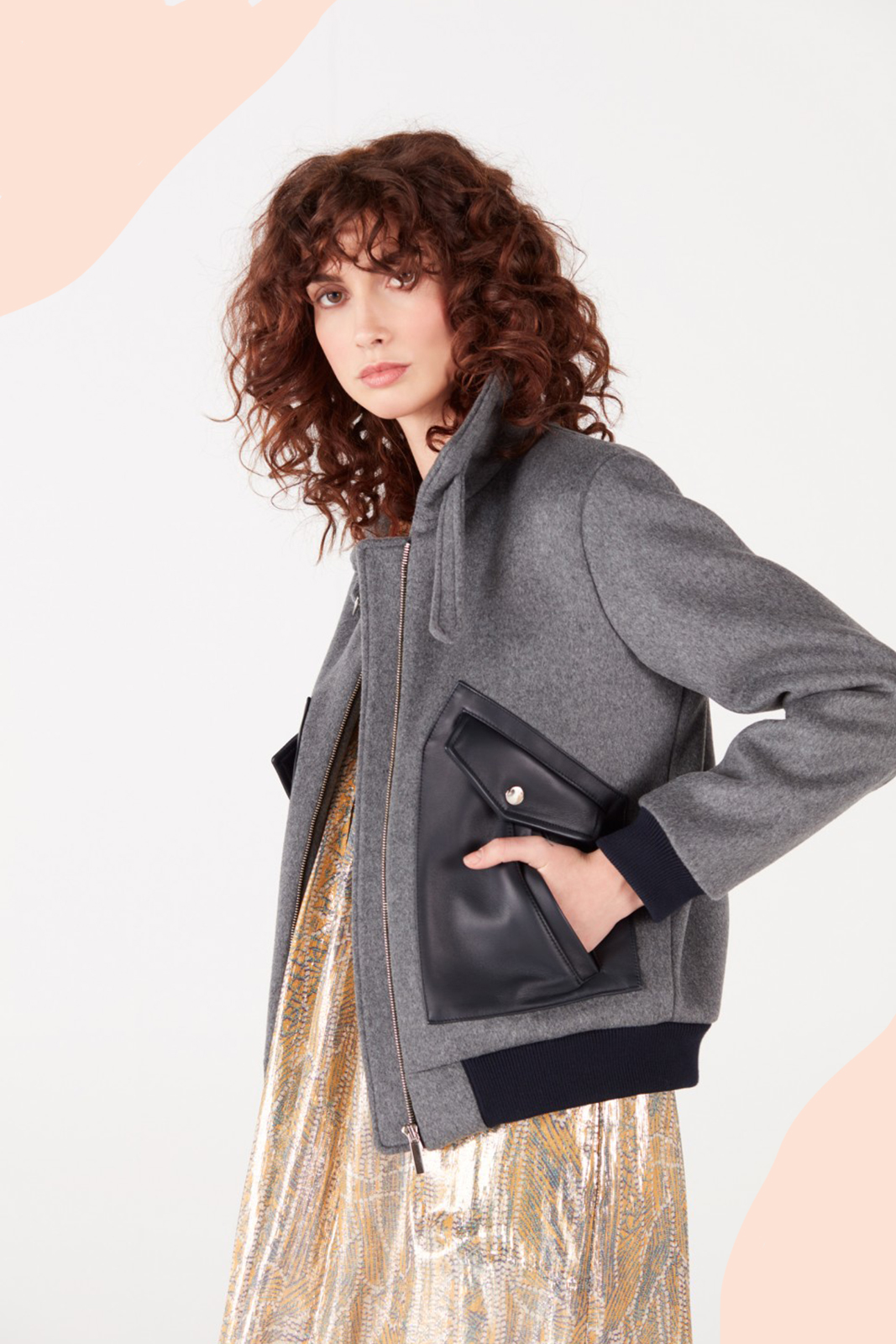 Chic in all circumstances, the bi-material jacket in wool and leather is an all-rounder with a punch. Compatible with any wardrobe, without exception. And thank you very much.
Jenkins Matt jacket, Valentine Gauthier , 510 €
As spotted on the Dior show , the lumberjack checkered jacket dresses the shoulders of Parisiennes to accompany them in their urban jungle. She becomes aristocratic in the blink of an eye with a pair of notched derbies and a silk blouse.
Checked jacket, Laurence Bras , 350 €
Also discover the prettiest ankle boots of fall and the 10 commandments to be stylish in the countryside .