We have good news for all those on the lookout for accessible luxuries. You always dreamt of testing the mythical duck of La Tour d'Argent?
You are going to adorer their rôtisserie, the kid brother" of La Tour d'Argent where one serves the same exceptional products of the star restaurant that inspired Ratatouillei n an "affordable" version...
Installed at the foot of the mother house, this vintage bistro with gingham check tablecloths, old-style servers and leeks vinaigrette has everything to please. And let's not forget the incredible view overlooking the Seine and the Ile Saint-Louis!
A devilishly good rôtisserie
Here, the house speciality is spit-roasted meats! Yum… Starting by the famous duck from Maison Burgaud (€75 for 2 persons). If it's not served "bloody", like at the famous restaurant, the duckling with seasonal fruit comes out in two services, two dishes—totally amazing!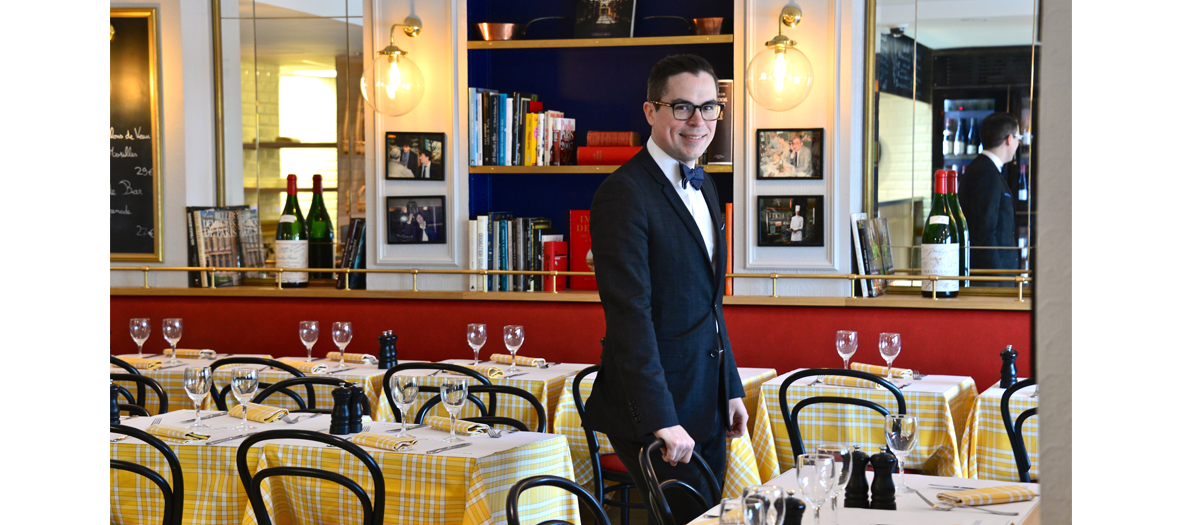 Other spit-roasted specialties: roasted pigeon with savory (€37) or shoulder of lamb as well as black leg chicken from Challans(€22), all served with a choice of house fries, mashed potatoes, or seasonal veggies.
A very roguish menu
The rest of the menu is very roguish: assortments of top notch charcuteries (€17), leeks vinaigrettes and mimosa (10€), house foie gras (€19) or pike quenelles (€16).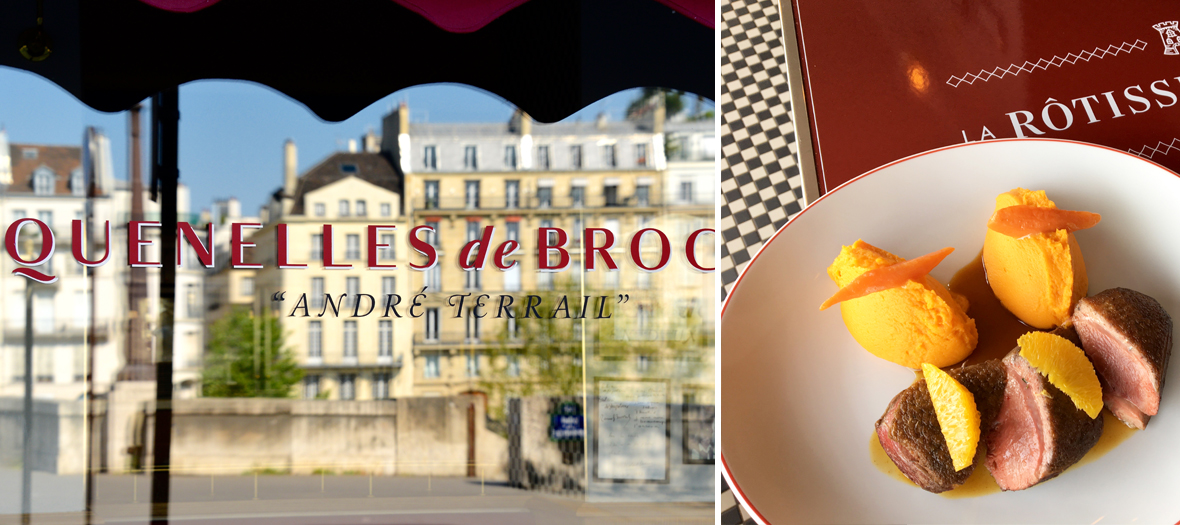 For all those who crave perfectly mastered culinary classics: the filet of beef with a pepper sauce (€35) or veal kidneys with mustard and mushrooms (€23) are more than safe values.
Amazing house pastries
Still confidential, la Boulangerie de la Tour, right next to the bistro, offers to Parisians the possibility of picking "from the house" the amazing breads of the star restaurant. They also have an incredible selection of heavenly pastries.
For dessert, the maître d'hôtel shows up with a platter where you can choose with your eyes:baba au rhum, paris-brest, éclair au chocolat or millefeuille(€10). Another option: an ice cream cup coupe signed by MOF Philippe Faur or a delicious floating island (€9).
Discover the 10 best bistro of Paris, the incredible fast-food of Eric Frechon and the pastry courses to taste at least once in a Parisian lifetime.
Open from noon to12h00 à 14:15pm and from 7pm to 10:30 Monday to Sunday.