When two labels meet and mix their influences and their know-how, it results in original and devilishly desirable capsule collections . Zoom in on the 7 cutting-edge and stylish collabs that are bringing spring fashion news to life. Attention, limited series!
Monoprix x DA / DA Diane Ducasse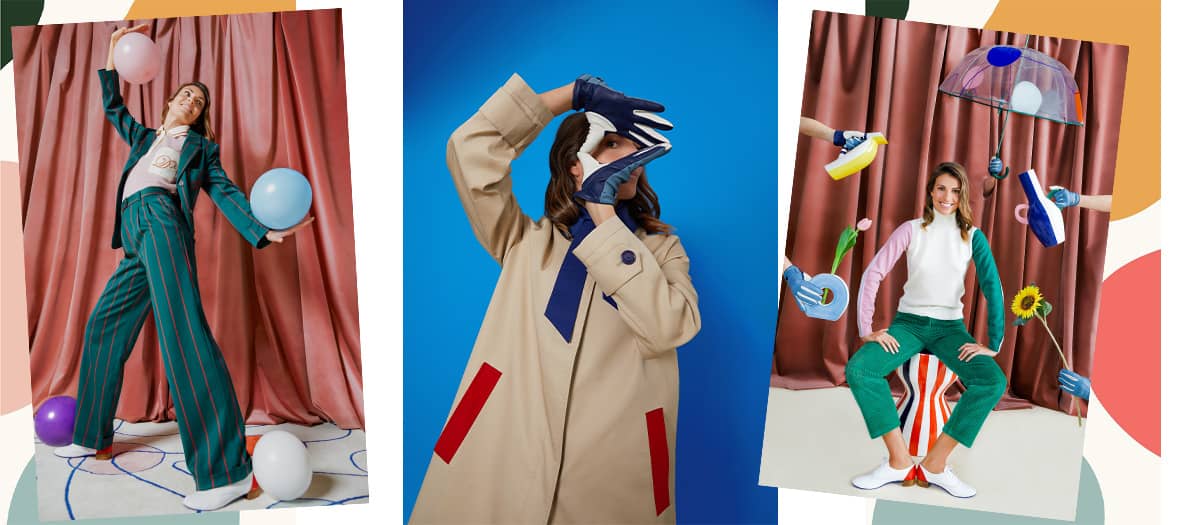 When stylist Diane Ducasse imagines a pop and colorful capsule for Monoprix with her label DA / DA , everything is obviously too good, and Parisians flock to grab their favorite pieces. The designer went to draw ideas from the circus world of the 1920s and delivers a slew of clothes, accessories, children's clothes and decorative objects totally desirable.
To pick up: a cream sleeveless sweater with red stripes, a very beautiful bottle green pantsuit, color block derbies , a sublime trench coat, super chic pajamas but also a little quilted jacket for kids, tricolor vases , plates , rugs , coffee table and cushions to give color to its interior.
Available in some Monoprix stores and on monoprix.fr , from € 5 to € 99
H&M x Simone Rocha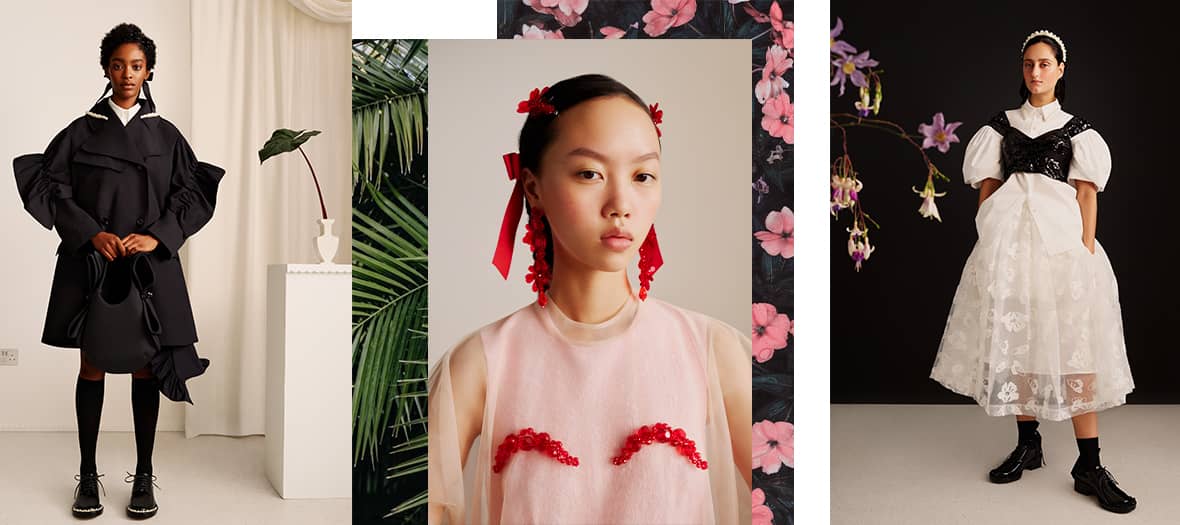 After Moschino , Margiela and Balmain , the latest H&M collab is probably the most romantic of all. The Swedish group is teaming up with Irish designer Simone Rocha , whose feminine and detailed pieces are inspired by Hong Kong craftsmanship and art in general.
To pick up: high socks with garden print, a baby pink printed shirt , trench coats with lace collars or puffed sleeves, the designer's signature jewels , headbands and barrettes in transparent pearls, feathered sandals and soft bags from Japanese inspiration, tartan pants , a sequined crop top and of course embroidered dresses, blouses and ultra-vaporous skirts, as well as pieces in the same spirit for men and children.
From March 11 in selected stores as well as on hm.com , from € 12.99 to € 199
Bobbies x Juny Breeze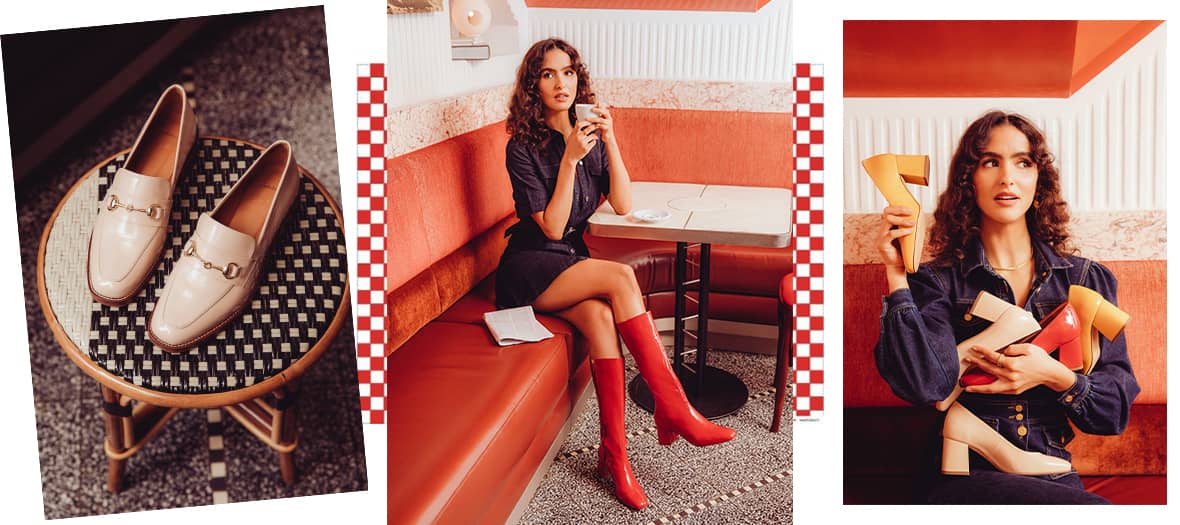 Her angelic face and foolproof style have made Juny Breeze the Parisian influencer par excellence. Of Egyptian-Moroccan origin and passionate about vintage, the beautiful brunette joins forces with the now cult bootmaker Bobbies for a capsule of four retro models at will.
To grab: sunflower-yellow second-skin boots, mid-top 60's boots worthy of BB in patent red, cream pumps with square heels and preppy patent moccasins.
Already available on bobbies.com , from 160 € to 26 €
Caroll x The Recoverables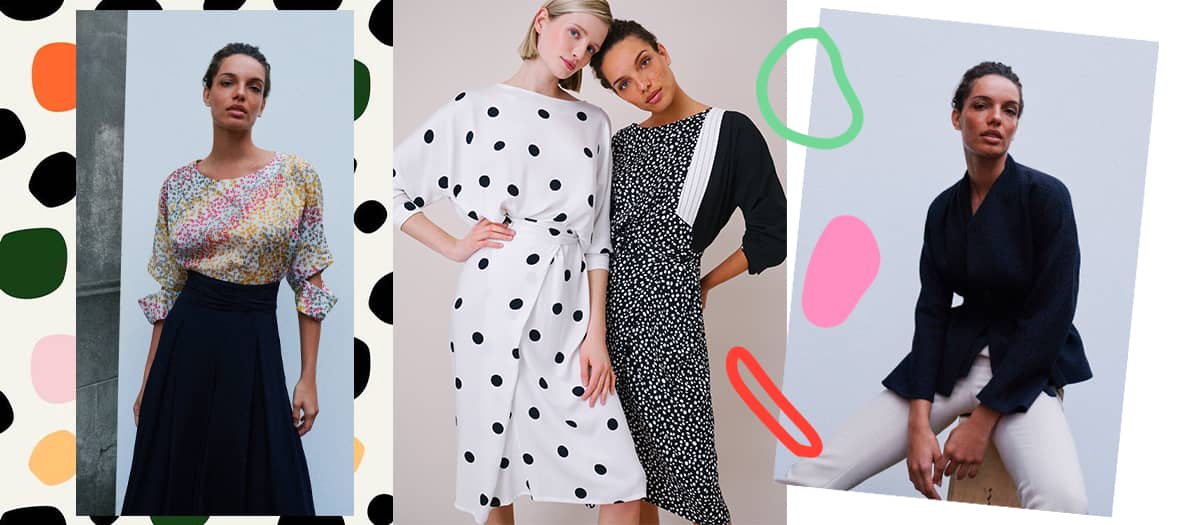 Caroll pursues its green commitment by partnering with Les Recupérables , the 100% slow fashion Parisian label that uses fabric scraps to create its original pieces with Japanese cuts. The pieces resulting from their collaboration will be made from sleeper fabrics from Caroll to give them a second life in a couture spirit with beautiful worked cuts.
To grab: a kimono inspired by vintage Dior suit jackets, an oversized cotton gauze belted dress , a Japanese-style cut-out sleeve top , another with a print and neckline in the back, a very short bolero jacket or even a beautiful polka-dot dress and small pockets to stuff all your stuff.
Launch in March, available in some stores and on caroll.com , from € 28 to € 210
Ganni x Levi's®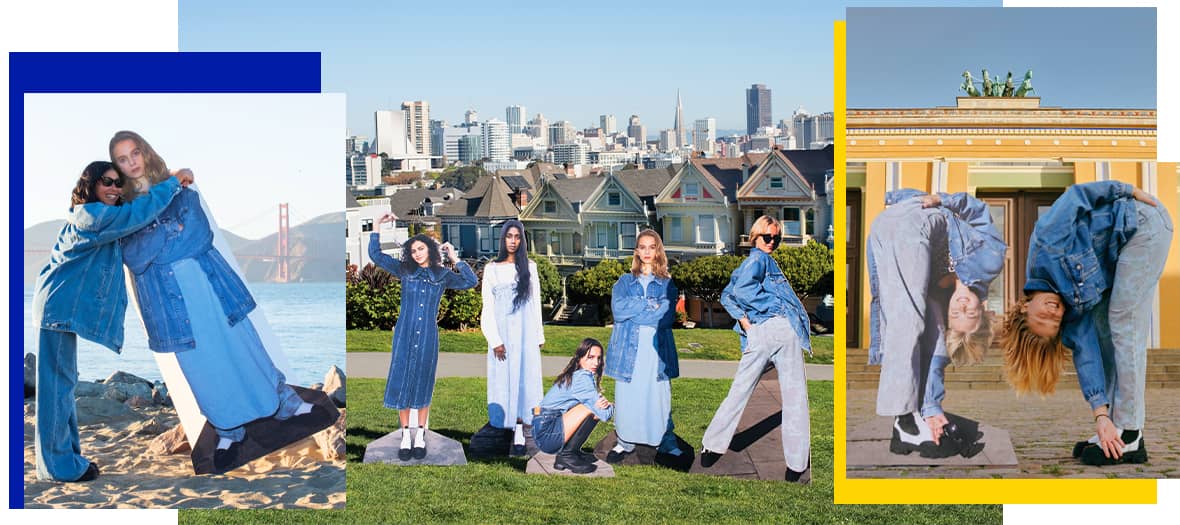 For their second collaboration after the success of the premiere at the start of the last school year, Levi's® and the Danish star label Ganni once again take the codes of the two houses to deliver a panoply of denim pieces to die for. The fabric used is made from hemp , the crops of which have been watered solely by rainwater, and worked to look and feel like cotton. Or when sustainable fashion becomes sexier than ever.
To grab: fitted flared jeans , a dress with buttons and XXL collar (Ganni's signature), a western shirt with the same principle, absolutely perfect high-waisted and flared shorts , a gathered trucker jacket or even a cream set with pants and off-the-shoulder jacket.
Available in February in Levi's® and GANNI stores around the world, from € 95 to € 395
Soi Paris x Natacha Birds
The two sisters originated from Paris itself is known in print. It's even their specialty! This time, Aurélie and Julia entrusted their brushes to the illustrator and painter Natacha Birds , whose dreamy and flowery universe could only match the feel good DNA of the Parisian house! It gives a sublime pattern of thoughts in blue / purple, printed on a necessarily ethical Italian viscose Oeko Tex.
To grab: a beautiful wrap dress , an ultra-sensual bohemian midi skirt, to match or not with a pretty camisole with buttons and spaghetti straps or the signature shirt of the house, which is already tearing and including a restocking is in progress.
Available in stores and on soi-paris.com , from € 69 to € 175
and also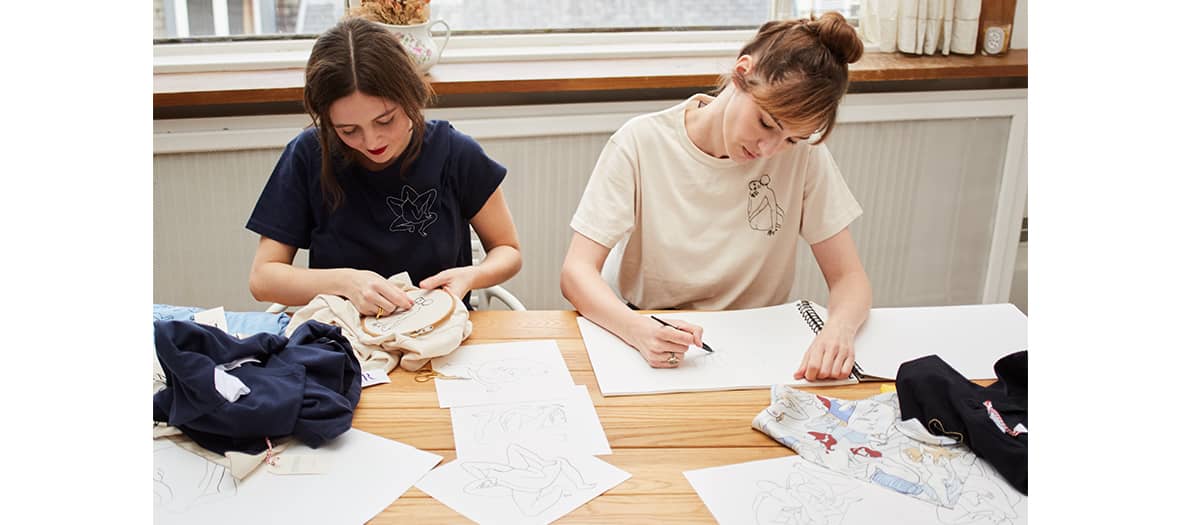 A versatile artist, the actress Louise Bourgoin loves to draw, and she does it very well. Her collaboration with Keur Paris offers the label's signature T-shirt embroidered with hugging bodies. All profits from the capsule will be donated to the associations @fondationdesfemmes and @asso_mamama.
From March 9th on keurparis.com, T-shirts 75 €, silk scarves 85 €.
The Girls Forward capsule is being renewed at Chloé with a t-shirt, wallet, necklace and bracelet, the proceeds of which will once again be donated in full to UNICEF to advance the skills of millions of women in the workforce. Gender equality, the new fashion statement?
From March 5 on chloe.com and in Chloe boutiques, from €50 to €290.
Also discover the new codes of lingerie and how to wear jogging in style .