You need time for yourself ? You crave for relaxing moment to take care of yourself ? Here are the best products, carefully chosen by our editorial staff to have the loveliest time in your bath
Soleil sucré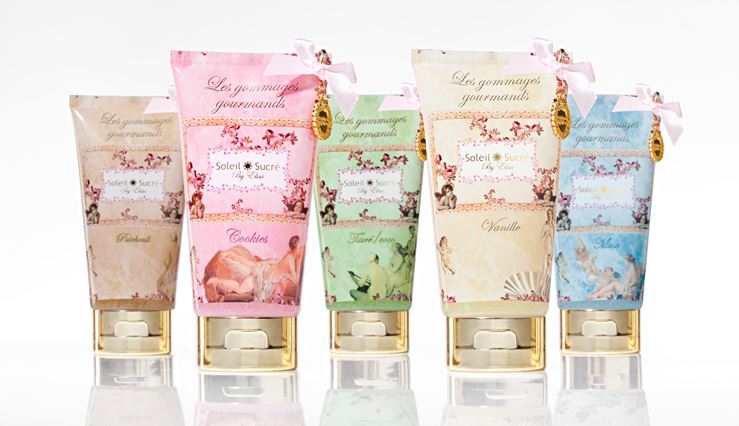 Picture credit : © Soleil Sucré
Hard to resist these yummy skin scrubs by the sexy brand Soleil Sucré. For delicious scents and packaging in a boudoir ambiance that will make our girl friends green with envy. To play the game all the way, also try the lingerie fragrances that come in harmony.
Soleil Sucré skin scrub 8 EUR
Elays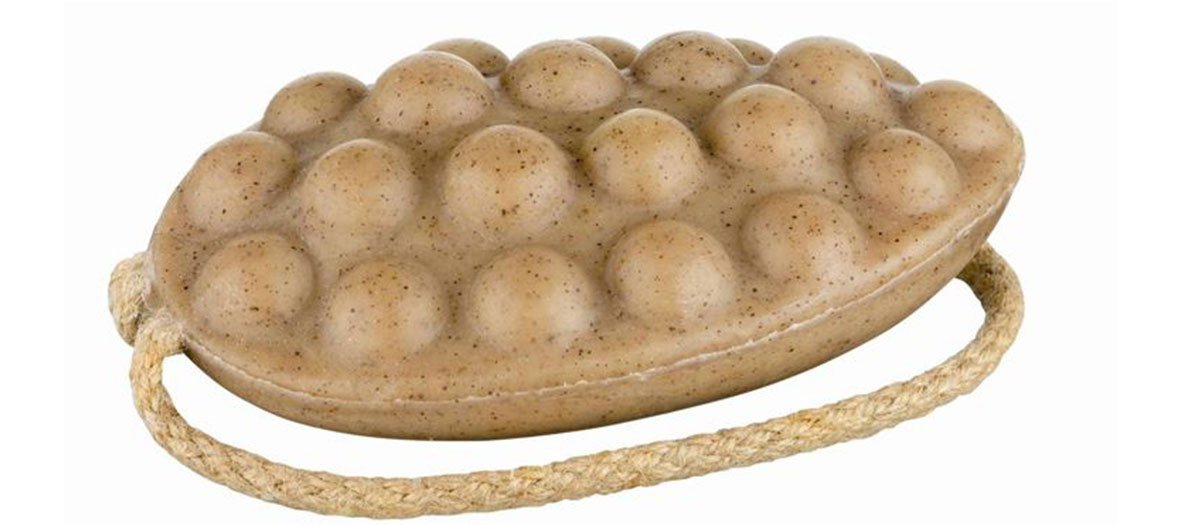 Picture credit : © Elays
Before popping the cork, take a festive holiday bath with this natural exfoliating and massaging soap with a champagne base ! Cleaned, exfoliated, your skin is soft and ready for cuddles with Jules.10 EUR for a 125g soap bar
Sold at Printemps and in pharmacies
Les Sens de Marrakech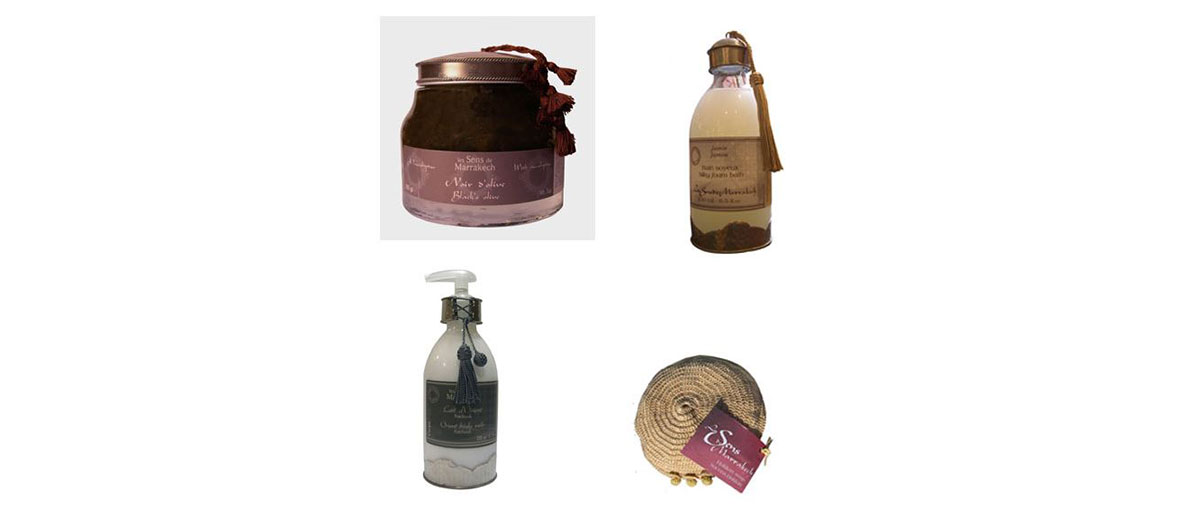 Picture credit : © Les Sens de Marrakech
Transform your bathroom into a real Moroccan hammam with Les Sens de Marrakech bathline. Take a very hot shower to open up your pores, then apply the Eucalyptus essential oil black soap on your entire body and scrub with the hakkan glove - but avoid the chest, obviously. Rinse with cold water and sink into a bath where you will pour a few drops of patchouli oil. Finish by moisturizing your skin with the body milk-a real dose of sun while waiting for the nice weather to come back.
Lait corporel d'orient 30 EUR Sensual oil 40 EUR. Hakkan glove23 EUR Black soap 22 EUR.
www.lessensdemarrakech.com or go to la Maison du bien-être
Lolita lempicka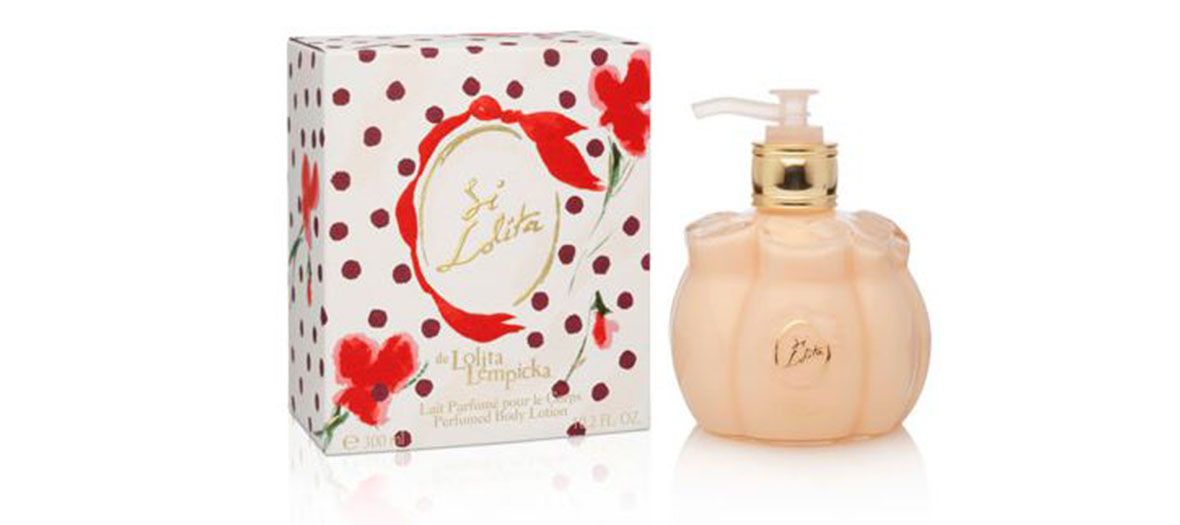 Picture credit : © Lolita Lempicka
Bathtime becomes a delicious coquettish moment with the Si Lolita shower line. An iridescent gel made with clover extracts, and a delicate pink powdered milk that leaves the soft spicy scent of sweet peas and makes the skin silky. So Lolita !
Perfumed Shower Cream 300ml - 37 EUR / Perfumed body milk Corps 300ml - 41 EUR
Sephora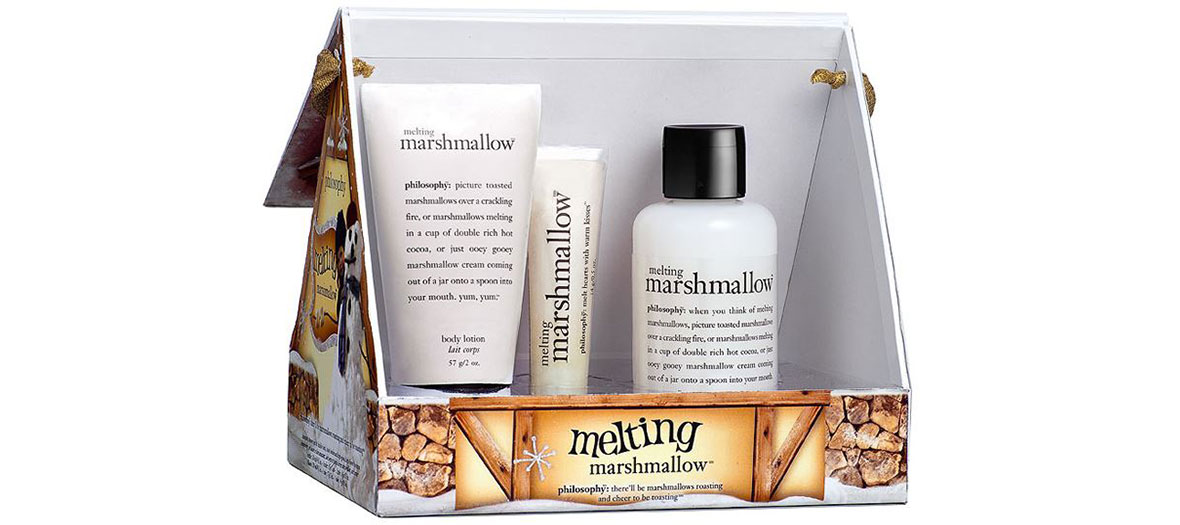 Picture credit : © Sephora
Go back to childhood, fairs and camp fires, with the Sephora marshmallow line. A sugary skin and yummy lips that will make his head turn.
Marshmallow body treatment kit 24 EUR Multi-use cleansing gel (120ml), a very moisturizing body milk (57ml), a very gourmet lip gloss
Sabon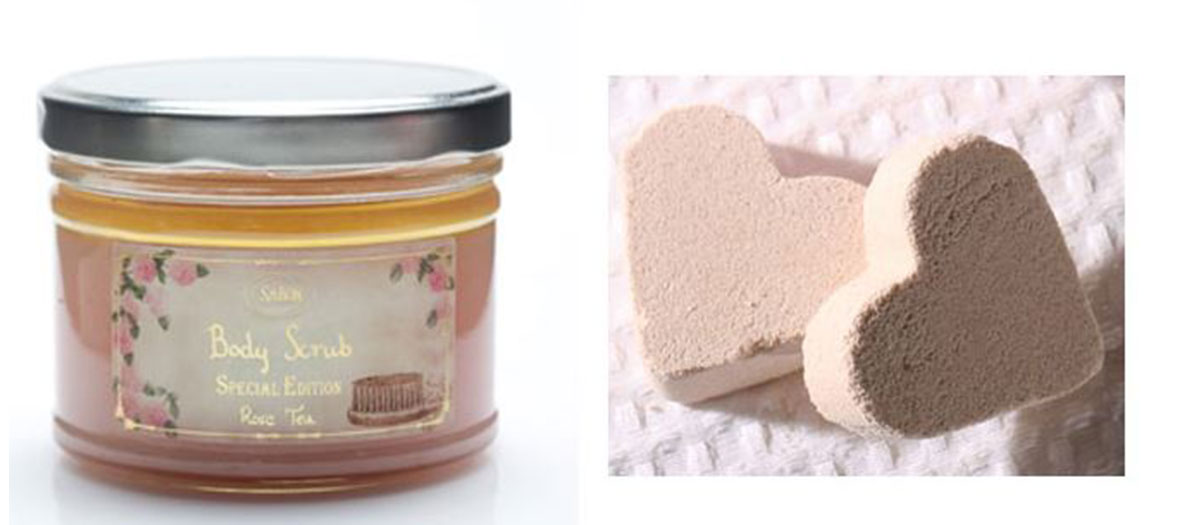 Picture credit : © Sabon
Because we adore the boudoir ambiance of soap boxes and glass jars, and because we also love the heart-shaped bath balls to say I love you, rush to Sabon for a big Xmas shop-op.250g jar rub (exists in 10 scents) : 22 EUR.
Small format heart-shaped soap (exists in 4 scents) : 5 EUR with the box, 3,5 EUR in the box heart-shaped bath balls (exists in 6 scents) : 5 EUR.
Creed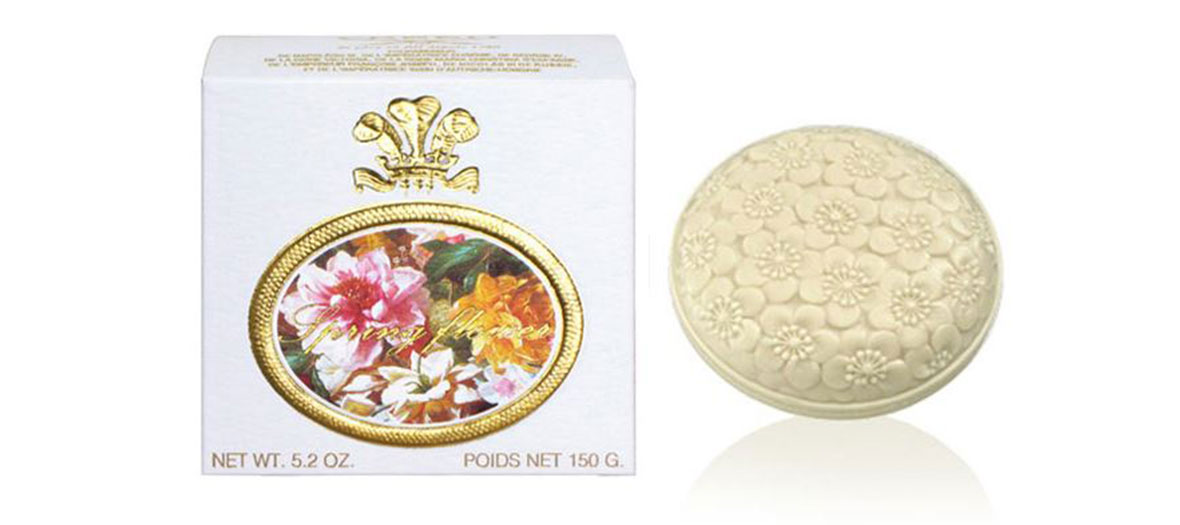 Picture credit : © Creed
To give your grandmother a real treat, offer here this deluxe soap with floral and sweet aromas from her garden. Bergamot, jasmin, rose, peach and melon, will leave her skin delicately perfumed.
Creed Spring Flower soap, about 30EUR.
www.creedfragrances.co.uk
The Body Shop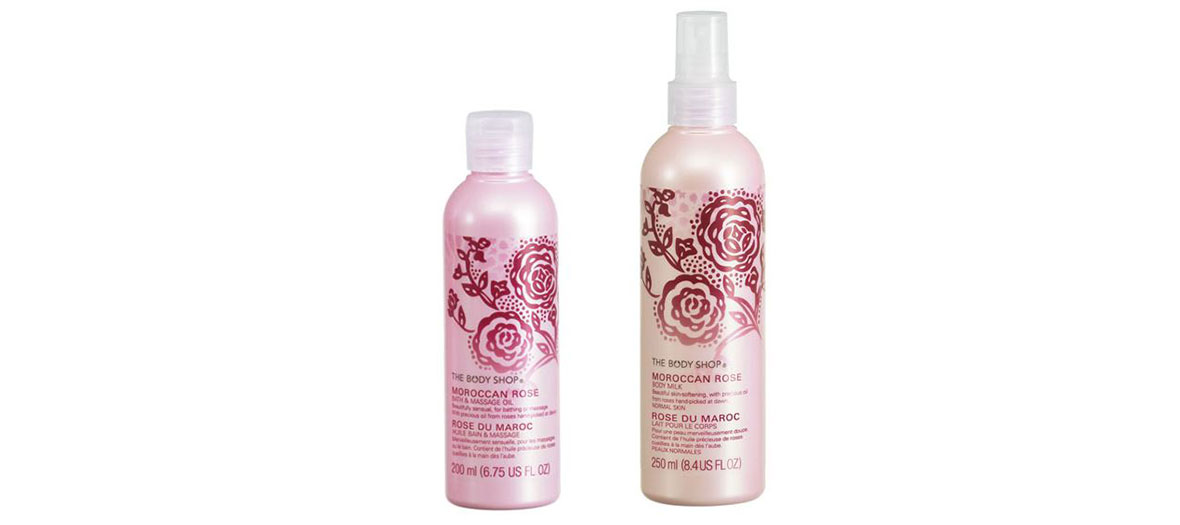 Picture credit : © The Body Shop
Enjoy this delicious scent of Moroccan rose. Begin with a rose oil hot bath, to naturally moisturize your skin and give you a double massage. Finish with a few milk body sprays, it will leave a delicate rose fragrance on your skin that nobody will be able to resist.
Bath and massage oil 15 EUR / 200ml. Body milk 14 EUR / 250ml
Diptyque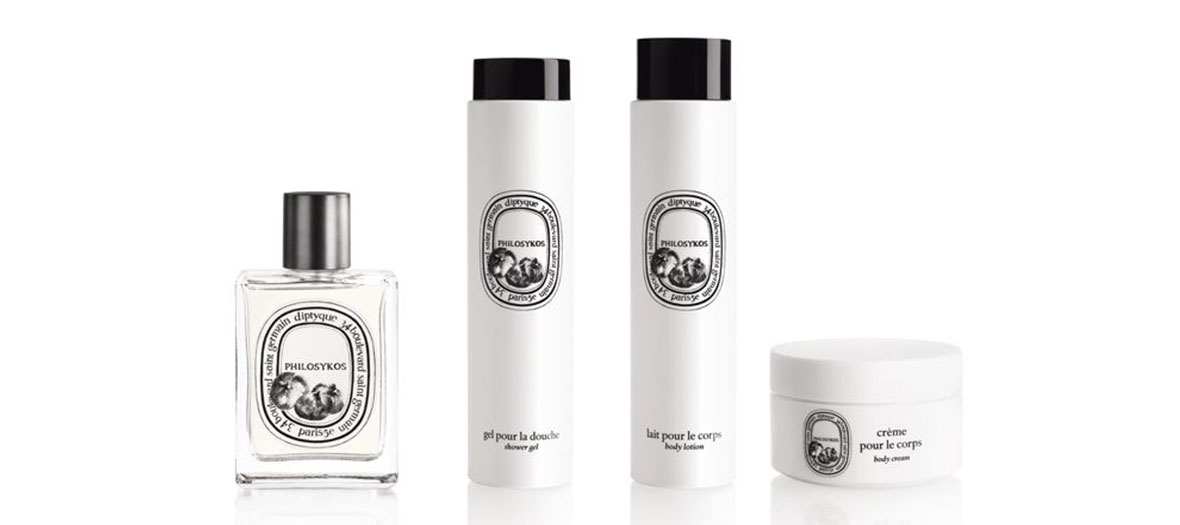 Picture credit : © Diptyque
See life in black and white with the Philosykos by Diptyque bath line. Eternally chic and elegant, the products of the famous brand enhance our bathrooms!
Shower gel: 29 EUR
Roger & Gallet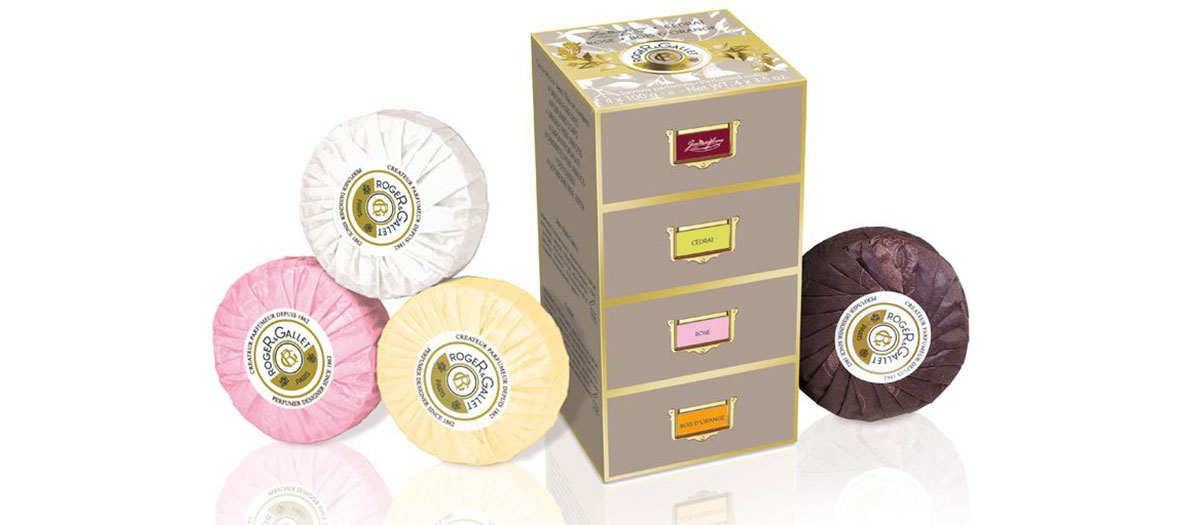 Picture credit : © Roger & Gallet
A wind with a Xmas scent is blowing on the Roger & Gallet collections. Between tradition and modernity, childhood memories and deliciously vintage winks, the brand reinvents its holiday kits. This year Grandpa is bound to be happy!
Box of 4 scented soaps 10 EUR Sold in pharmacies and drugstores