For the first time, a monumental exhibition unveils Azzedine Alaïa's personal collection, six years after his passing. Thanks to the fashion designer's fabulous collection, Palais Galliera retraces the history of fashion from its inception to the end of the 20th century. Out of the 20,000 pieces he owned, around 140 are on display. The dresses, jackets, and skirts presented are more stunning than the next, worthy of the finest runway shows!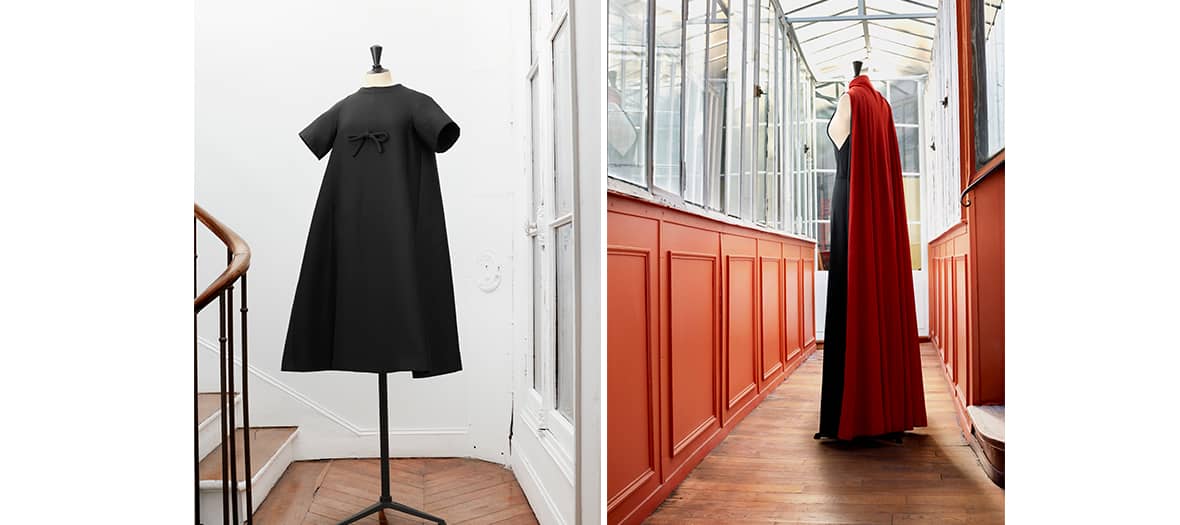 It all began in 1968 with the closing of the Balenciaga fashion house. Azzedine Alaïa realized the importance of preserving fashion legacies at that moment. The couturier started his collection then, accumulating creations from his peers through auctions and private sales for nearly 50 years. It was a preservation effort he deemed essential to prevent the dispersal of this heritage.
Dior, Patou, Comme des Garçons, Chanel, Alexander McQueen, Givenchy, Yves Saint Laurent, Jean-Paul Gaultier... Anything he found, he took! "It's my tribute to all the crafts and ideas that these garments represent", the designer explained. This treasure also mirrors Azzedine Alaïa's admiration for his peers, especially Christian Dior, with whom he collaborated, and Jeanne Lanvin, of whom he owned several hundred pieces. Surprisingly, according to Olivier Saillard, the exhibition's curator, Azzedine Alaïa likely had the most complete collection of Jean Patou's designs.
Azzedine Alaïa assembled pieces like a historian, creating an immense heritage for France and the fashion world. By collecting these garments, he also aimed to rehabilitate forgotten talents, often initiating major exhibitions for these stylists, notably Madeleine Vionnet in 1991. This action led to the recognition and appreciation of the French creator.
Thanks to this collection, the exhibition showcases the evolution of fashion, from the founding fathers of 19th-century haute couture - featuring gala dresses by Charles Frédérick Worth and Jacques Doucet - to early 20th-century landmarks, selecting capes and dresses from Myrbor and Mariano Fortuny. Azzedine Alaïa collected glamorous film costumes created by Adrian, with nearly 350 suits, dresses, and coats, as well as designs by contemporary creators like Thierry Mugler and Nicolas Ghesquière. The exhibition reflects Azzedine Alaïa's eclectic taste through its presentation: all designers are represented, both the well-known and the less-known, disregarding chronological or stylistic differences. In essence, Azzedine Alaïa's collection rivals that of the world's greatest museums.
Azzedine Alaïa, Couturier Collector, until January 21, 2024, at Palais Galliera, 10 Avenue Pierre 1er de Serbie, Paris 16th. The museum is open from Tuesday to Sunday from 10 am to 6 pm. Tickets start at €13. Information and online reservations available.
Discover the best shows in Paris right now and the 5 new series to watch in October.