Wedding season, elegant garden party, the Longines Prix de Diane, it's now or never time to show off your prettiest hats. Of course, if you know where to find the rare pearl. We have good news: this year labels have rivalled in creativity. Our selection.
The two-tone hat by Zara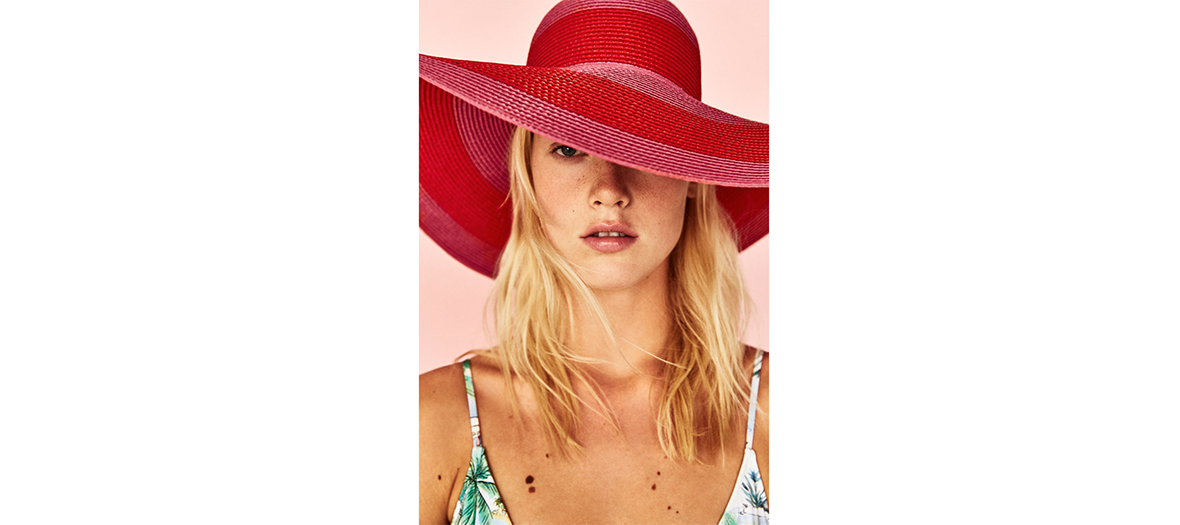 A sunhat made to stroll along the Parisian pavement­—that's great.
A red and pink sunhat­—that' even better. Because this association of colours is the major star of the reason, we cannot resist this lady's headgear made in Zara. Ideal to give an aristocratic touch to a high waist pair of shorts and flat sandals for a drink along the Seine.
Red and white sunhat with large stripes, Zara, 17,99 €.
The Out of Africa panama hat by Ibo Maraca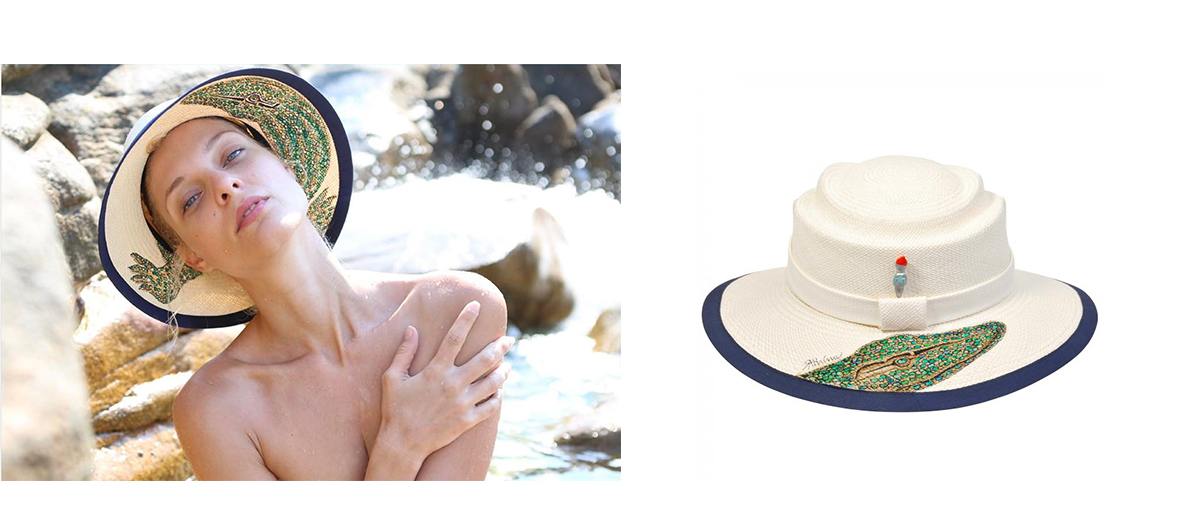 Ultimate crush for this absolutely marvellous hat spotted at Ibo Maraca. A panama that comes straight from Ecuador, as it should, before being hand-painted for a deluxe result, to be worn with a high waist flared pair of pants and wedgies to make legs look extra long.
Out Of Africa Panama, Ibo Maraca, 420 €.
The straw hat with a creole hoop Federica Moretti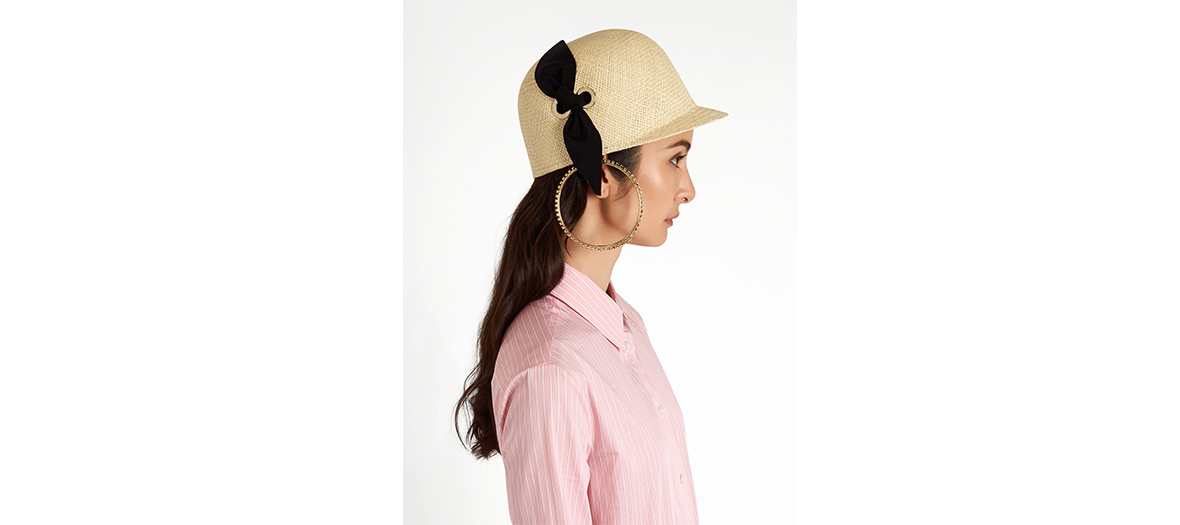 Spotlight on this straw hat by the Milanese label Federica Moretti (the Maison Michel of Italians) between couture cap and riding helmet. A strong and original piece that will certainly bring a twist to a dress in blue or pale pink chiffon.
Straw panama hat with hoop, Federica Moretti, 260 €.
The wax visor of Kiriko Sato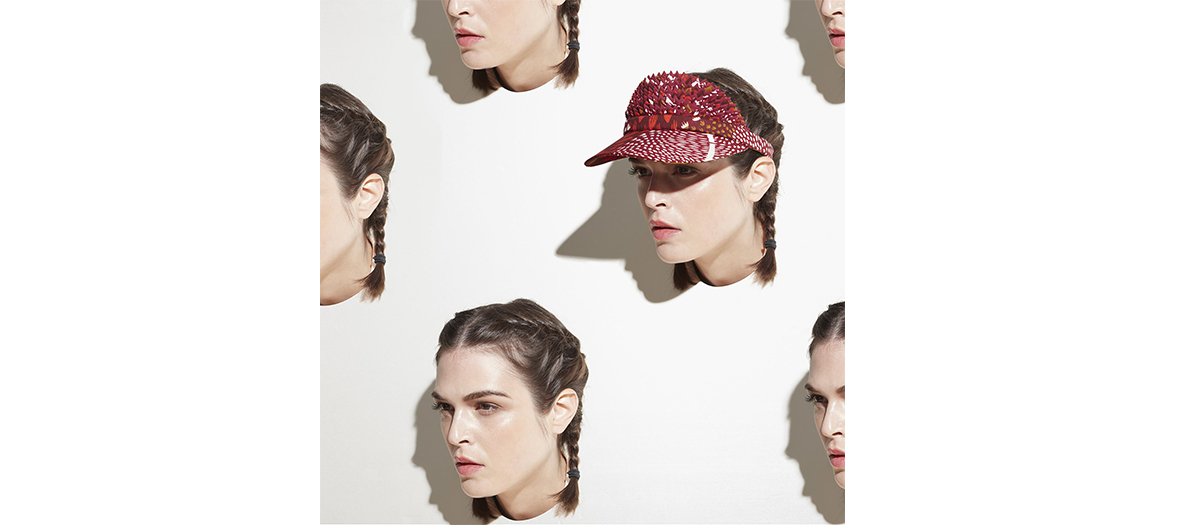 A little panache, please! Dare to go for the "couture visor" created by designer Kiriko Sato in her Parisian workshop. For sure, the creations of this Japanese native are most original. Here is the proof with this off-beat and chic model in wax cotton - with its small shark teeth— a technique traditionally used in Africa —ideal to bring a little bit of fun to a black one-piece suit in satin.
Visière Wava in wax cotton, Kiriko Sato, 327 €.
The fascinator with bows by Asos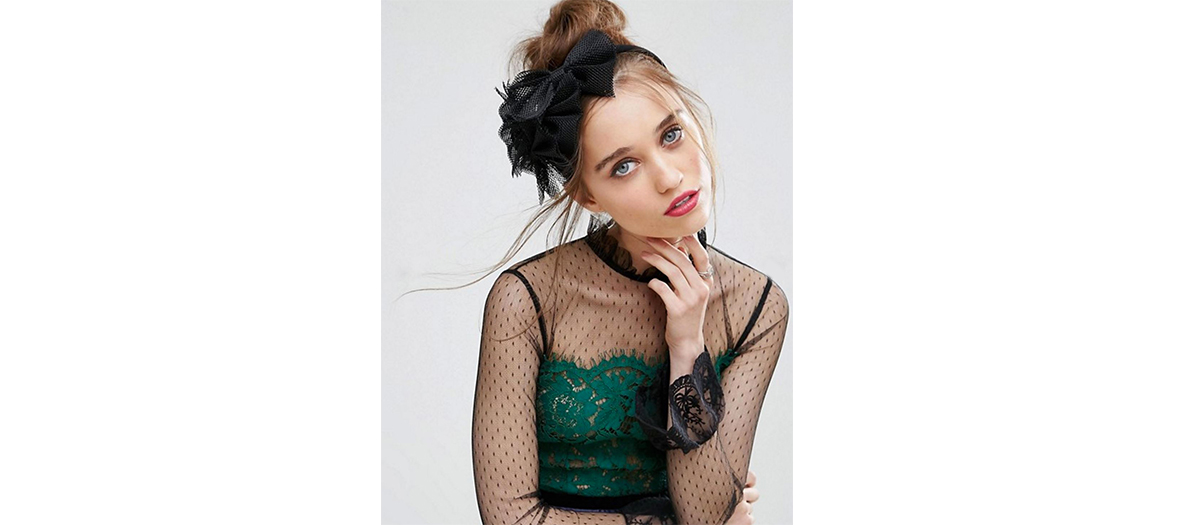 My kingdom for a "fascinator" ! An amusing alternative to the traditional hat, much more practical to flirt, this style carries its name well. No need to spend a large amount at the haberdasher, the black model with bows by Asos is ideal if you want to show off. It will be just the right choice with all the garden party style dresses. Stilettos and a touch of laid back attitude go along with it.
Fascinator hat with multiple bows, Asos, 13,99 €.
The couture boat hat by Gucci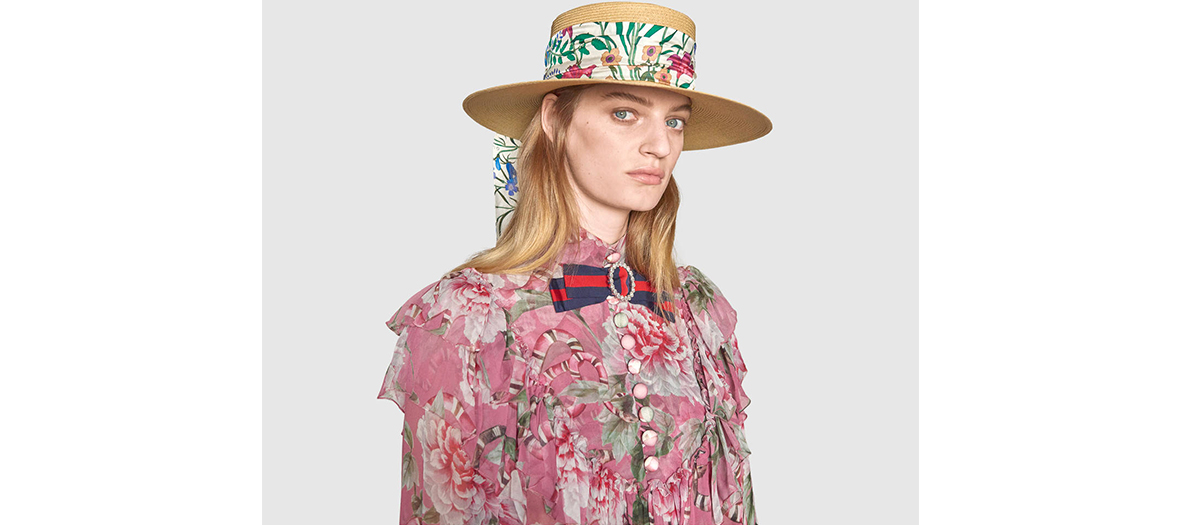 A Venetian wind is blowing on fashion this Spring. Gucci revisits the classic boat hat, a tad roguish, with a flowery silk ribbon, totally delicate. It should deffo dress up your wild mane for an English style picnic with a midi pleated skirt and a tapered white shirt.
Paper hat with a new flora silk ribbon, Gucci, 290 €.
Don't forget to book your ticket for the Prix de Diane Longines via our moodboard!