And a wetsuit that slims, one! Absolute star of the catwalks, the couture jumpsuit made a name for itself this spring at Chanel , Balenciaga , Gucci , Alberta Ferretti , Elie Saab , Balmain and Dior , insolently borrowing from the utility wardrobe of the mechanic and infusing it with an all-feminine sophistication. A quick tour of the 10 most beautiful suits of the moment to put the style on the skin.
Girly military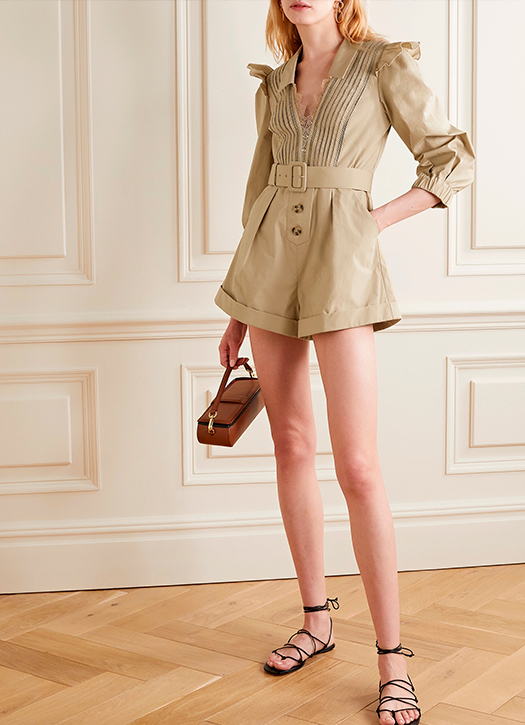 Noticed the parade Self Portrait, this playsuit with almost military bearing is bail offers a female with her very short haircut and lace on her cleavage. A devilishly sexy rendering for elegant vamps.
Cotton poplin playsuit with corded lace trim, Self Portrait , € 350
All Terrain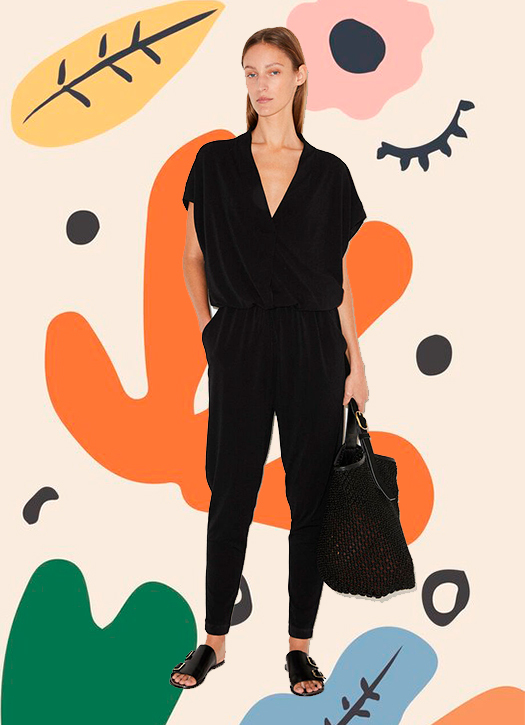 Worn with sandals and a large tote , it is suitable for a Parisian stroll as for a day at the office. With a belt and high heels, it sublimates the silhouette for an aperitif while seductive. The jumpsuit from Danish label By Malene Birger has it all.
Isina jumpsuit, By Malene Birger , 255 €
Graphic print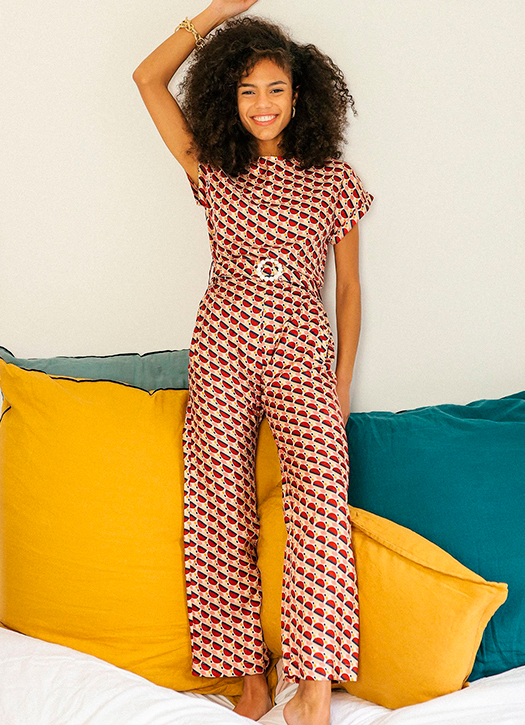 Elise Chalmin continues to seduce Parisians with her arty prints . Its silk Sasha jumpsuit can be put on on any occasion to highlight the morphology with its worked cut and open back.
Sasha silk jumpsuit , Elise Chalmin , 280 €
3-in-1 effect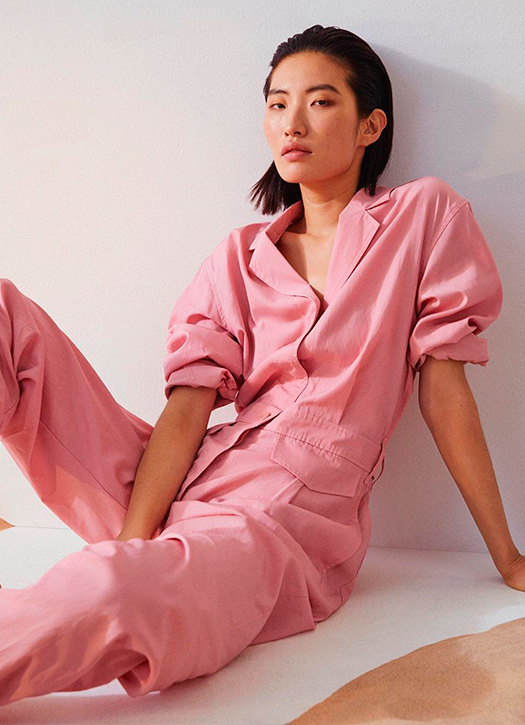 This very soft Arket jumpsuit in cupro and cotton draws its inspiration from workwear , sartorial and kawaii with its high darts, its lapel collar and its bubblegum color. A resolutely stylish all-in-one that does not go unnoticed.
Combi in cupro and cotton, Arket , € 125
Chic tweed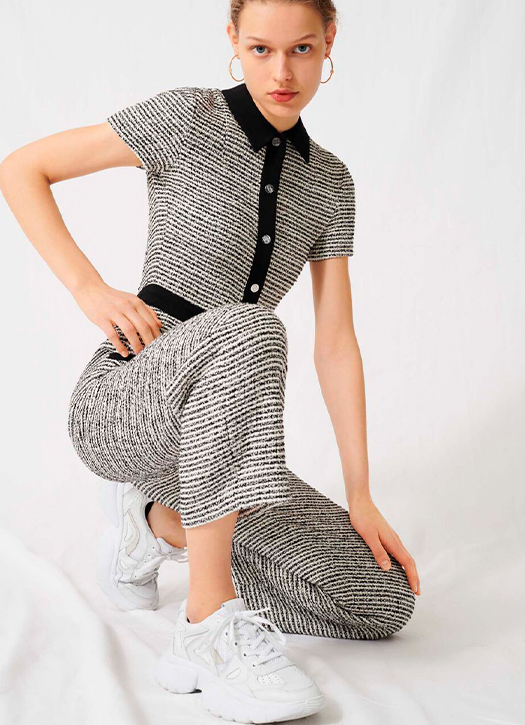 Maje uses its signature tweed on a jumpsuit with a shirt collar that is ultra-easy to wear and which will highlight the luscious shapes. An ally mode that combines beautifully with fine ballerinas and large gold hoop.
Tweed effect jumpsuit, Maje , € 295 on sale at € 206.50
Shirt collar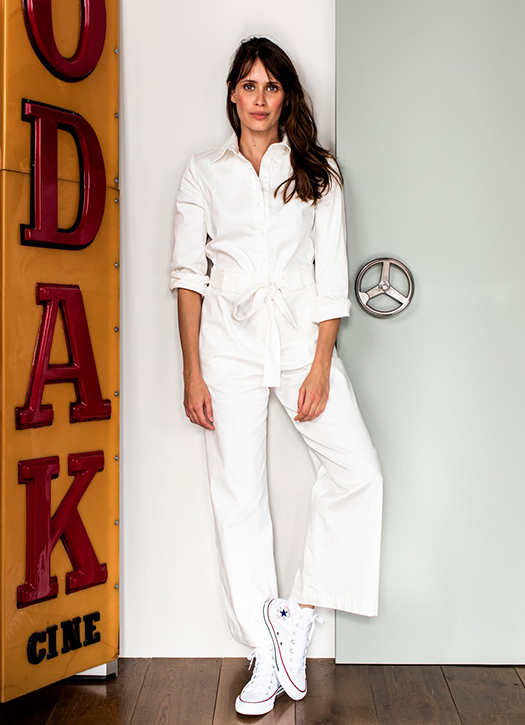 If we cut it at the waist, this jumpsuit would simply become a shirt with its collar and crisp white. The Parisian label Septem thus continues its obsession for the powerful combination of women well in their sneakers.
Off-white Le Voyage jumpsuit, Septem , € 245
Pretty flower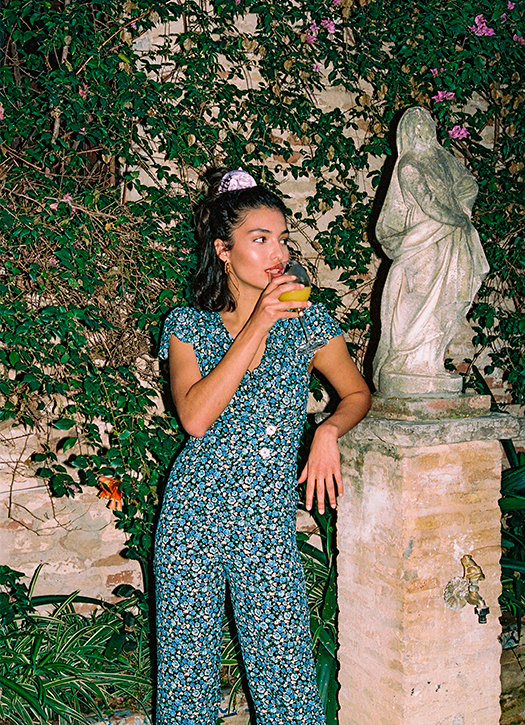 Ultra flattering, Rouje's floral jumpsuit has no shortage of heart features with its alluring ruffles, fluid material and buttons to highlight the bust. In short, THE garment to truster to pack automatically.
Combination Floriane, Rou je , 195 €
70's is chic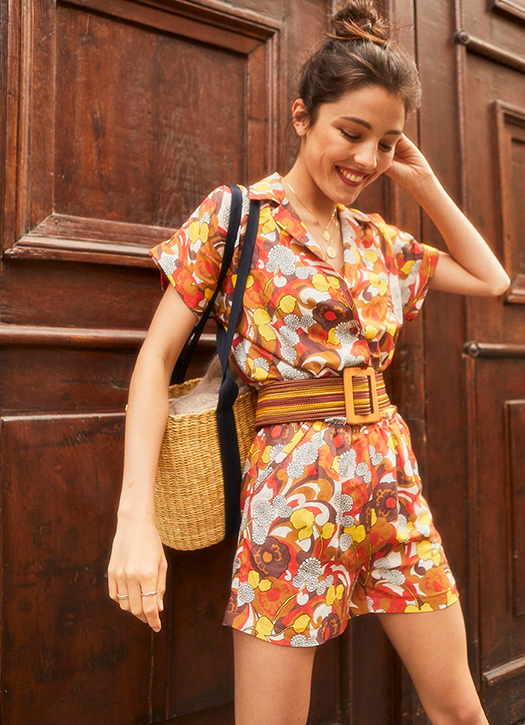 We are inspired by the 70's mood of Fendi with large flower print by offering your wardrobe pieces with psyche prints worthy of flower power icons. In ocher hues that give a healthy glow, the La Petite Française playsuit fulfills all our obsessions of the moment.
Cassable playsuit, La Petite Française , € 139
Denim mania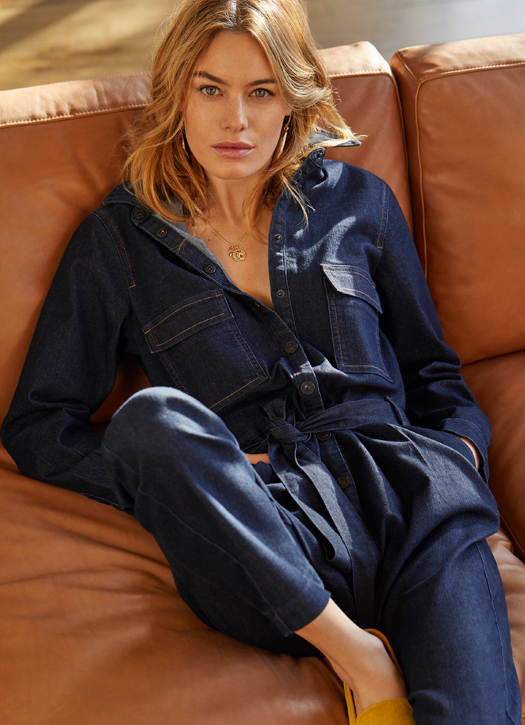 The utility jumpsuit is adorned with jeans at Etam in a very raw version, to be accessorized. We come to glamorize it with a pair of mules with small heels and a colorful couture bag to copy the beasts of Copenhagen fashion.
Blue denim overalls , Etam , € 79.99, available in store
Multicolored gingham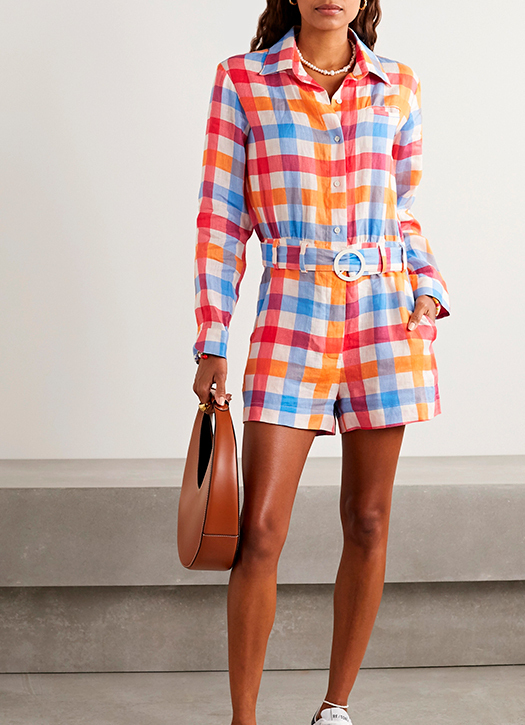 The New York jerseys claw Solid & Striped imagine a slight playsuit linen put over the swimsuit, or with a pair of Converse and large solar for walks in town.
Gingham linen playsuit with belt, Solid & Striped , € 282
Also find our pouches to store your protection kit and mules for sunny days