First collection expected, comeback of a well-known designer, brands feel good darlings of influencers, arrival in France of a sape war machine, a small label set up by two friends… What are the new brands creating the news in the fashionsphere? Small update.
AZ Factory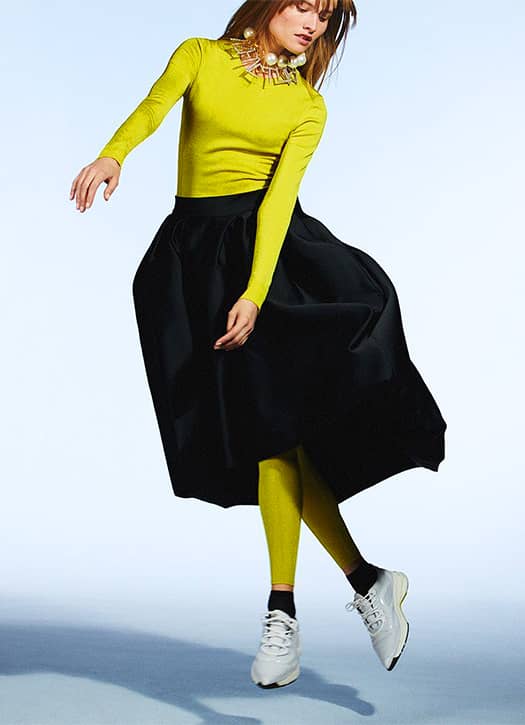 DNA: Lanvin's ex-DA, Alber Elbaz remains one of the most influential creators of his generation. Incubated by the Richemont group , its brand new brand AZ Factory was on the program for the last haute couture fashion week. With prices from 210 to 1,200 €, we find the stylists' signatures with sheath dresses, balloon skirts, bare shoulders and lots of fun, from XXS to XXXXL.
In my basket: a duchess blue double-breasted jacket (€ 620), heart- shaped maxi earrings (€ 250), a well-cut bodysuit (€ 280), flashy point-toe sneakers (€ 455), a strass barrette (€ 210) ), a fuchsia sheath dress (€ 990) and another asymmetric cartoon print (€ 595).
Collection to find on www.azfactory.com
Ricky regal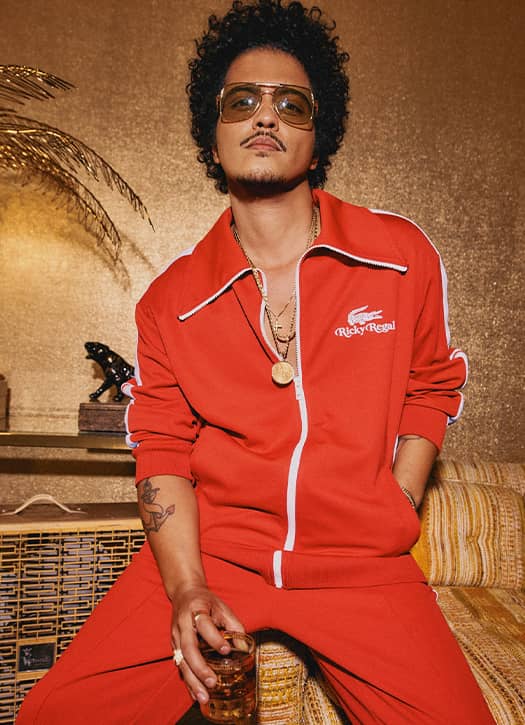 The DNA: when the singer at the 11 Grammy Awards Bruno Mars launches into the undermining, it is a shake-up among the fashionistas. It must be said that his very first Ricky Regal label is as cool as his name. Before his big official launch, the musician begins with a graphic, silky and unisex collab with Lacoste , recently presented with great fanfare at the Galeries Lafayette on the Champs-Elysées .
In my basket: a printed fluid shirt (€ 200), psychedelic Bermuda shorts (€ 130), a velvet polo shirt (€ 180), logo slides (€ 60), a tie and dye t-shirt (€ 90) and saffron yellow sweatpants (€ 150).
Collection to find on www.lacoste.com
The Label Edition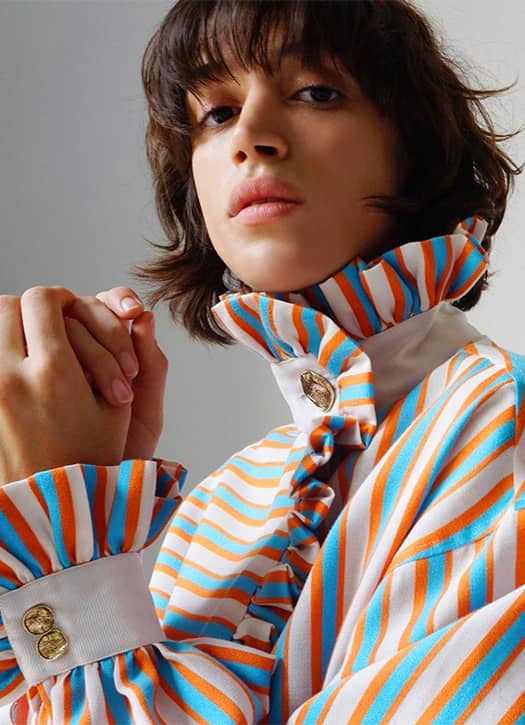 DNA: based in Barcelona, the two founders of The Label Edition have imagined a desirable brand that is as eco-responsible as possible, using clean materials and limiting lengthy intermediates. Result? Striped blouses, ruffled sleeves or large collars and crazy quickdraw cuts.
In my basket: a Liberty floral blouse (€ 275), a sleeveless denim jacket with shoulder pads (€ 280), a pink denim baggy (€ 195), aplaid blouse with ruffled shoulders (€ 275) and a set crazy khaki to mismatch or not (450 €).
Collection to find on www.thelabeledition.com
Crush Collection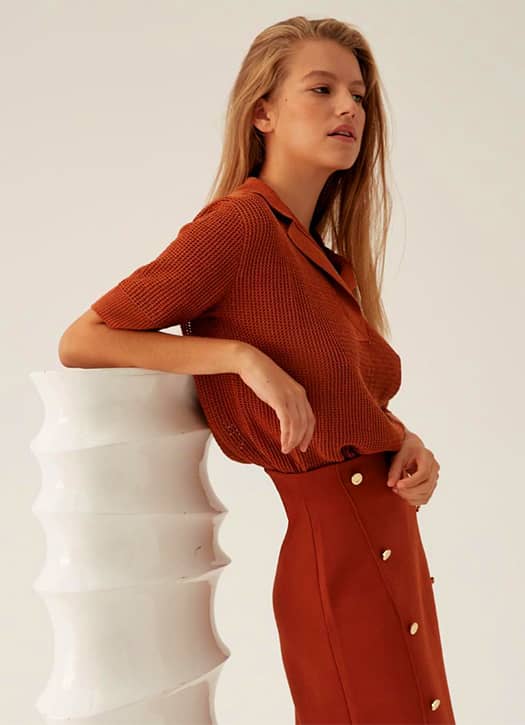 The DNA: fluffy cashmere (machine washable at 30 °: they have been washed beforehand and have therefore already shrunk in the machine!), Pastel sets, pink, yellow, green… Taiwanese brand well known in Asia , Crush Collection has just moved to Paris with a brand new dedicated team. Its recent pop-up opposite the Palais-Royal garden allowed Parisians to discover its soft and colorful universe, while waiting for the very soon launch of its e-shop scheduled for the end of March.
In my basket: a removable false collar (€ 99), a tobacco cashmere cardigan (€ 515), a yellow top (€ 210) and the matching skirt to make the ensemble (€ 370), an incredible purple sweatshirt (520 €) and a mint green cashmere cardigan (€ 540). For the moment, we are ordering in DM on Instagram, and we are going to collect everything in click & collect at the pop-up at the Joyce Gallery until March 30 .
Collection to find on www.instagram.com/crushcollection
On horseback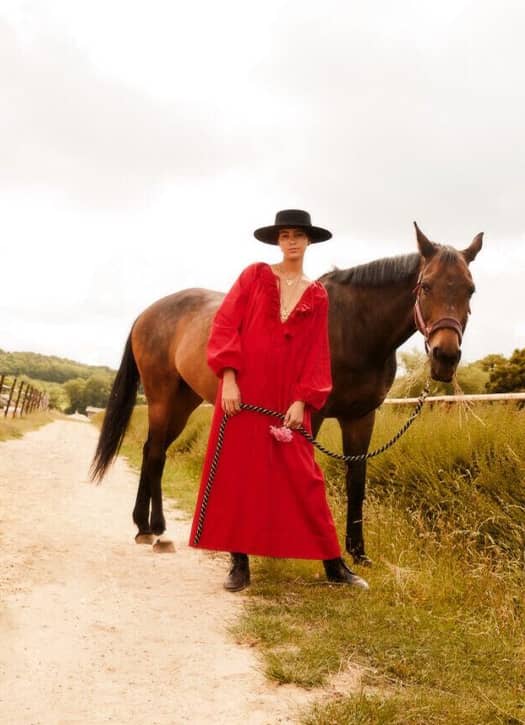 DNA: the head in Argentina, the feet in Paris. Sofía Achaval de Montaigu and Lucila Sperber, the two South American designers of Àcheval , wanted to make known the equestrian wardrobe of gauchos in Parisian style with frankly elegant urban Amazon silhouettes, accessorized with large straight hats and riding boots.
In my basket: a beige blouse with a lace collar (€ 370), ultra-high waist button-down pants (€ 275), a red dress with bare shoulders (€ 365) and a black corset tank (€ 190).
Collection to be found on www.achevalpampa.com
Balou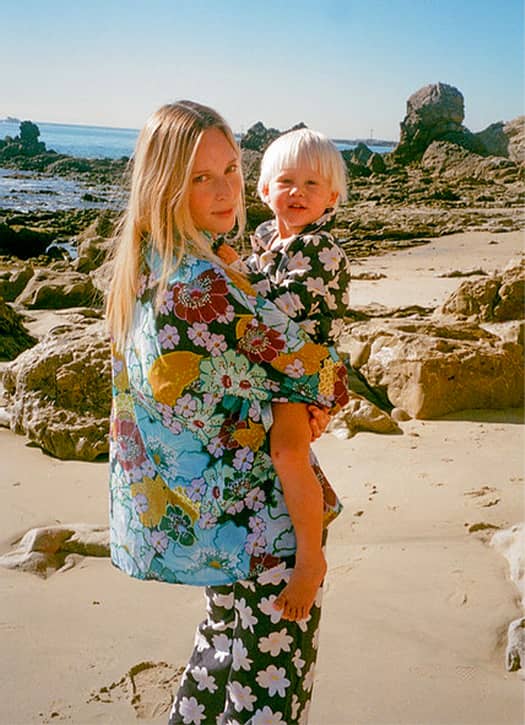 The DNA: parts made locally in France, to order only and in responsible materials. Everything we love. Balou has just offered the world its beautiful seventies prints and its nostalgic " end of vacation " aura straight out of a 70's photo album.
In my basket: high waisted pink print jeans (€ 260), a pretty little yellow shirt dress (€ 250), a daisy swimsuit (€ 170), a bob worthy of Las Vegas Parano (€ 98) and a small braided ribbons bag (250 €).
Collection to find on www.shopbalou.com
Cider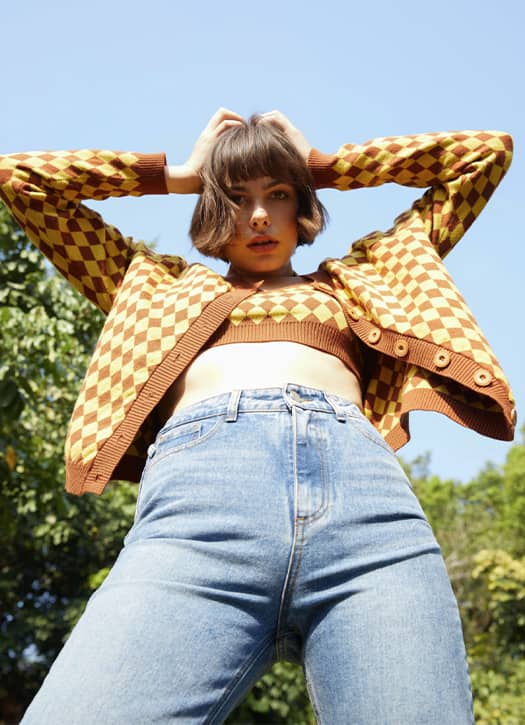 DNA: American teens are already crazy about this new Hong Kong label that dresses cool girls 2.0 with this 90's vibe made from air can and fluffy materials. It must be said that the low-priced pieces from the Cider label do not lack that audacity that we dared to younger. And why not grab it again?
In my basket: an anise green shirt with a large collar (€ 22), a cherry cardigan (€ 29),trousers with hearts (€ 24), a top (€ 15) and cardigan (€ 30) in checkered knit .
Collection to find on www.shopcider.com
Galbo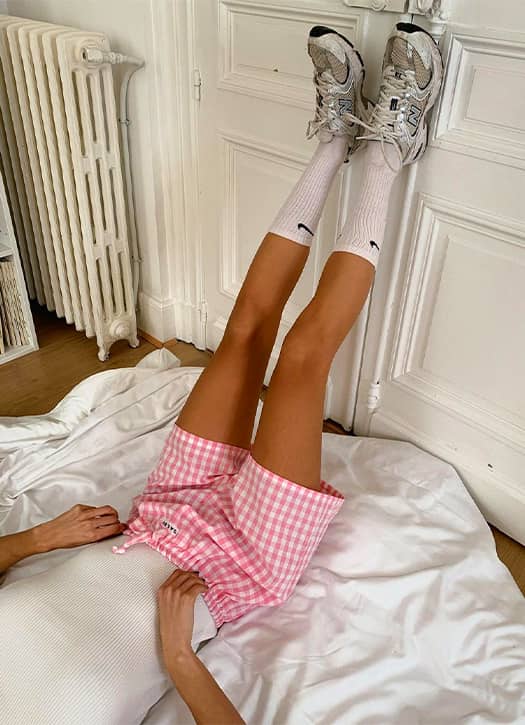 The DNA: the two southern girlfriends Pauline and Juliette were bottle-fed at the seam by the Provencal mothers of their families. Result, their pretty brand Galbo made in France is full of small nuggets easy to wear but original. The most successful? Summer sportswear pieces that make you want to chill out in the sun.
In my basket: a fuchsia cardigan (€ 55), a sleeveless houndstooth sweater (€ 23),apple green gingham boxer shorts (€ 22), aterry cloth scrunchie (€ 8), a slit pants (€ 30) or Bermuda shorts in sweatshirt material (€ 23).
Collection to find on www.galbo.fr
Also discover the patchwork madness and 5 ways to wear spring .