How to have a very snappy allure, that little added touch that makes you stand out like a qui stylish Parisienne? Here is a short listing of all the brands that are creating the buzz  on the fashion planet with the pieces that make all the difference along with the good accessories. Just take your pick.
If you like Tara Jarmon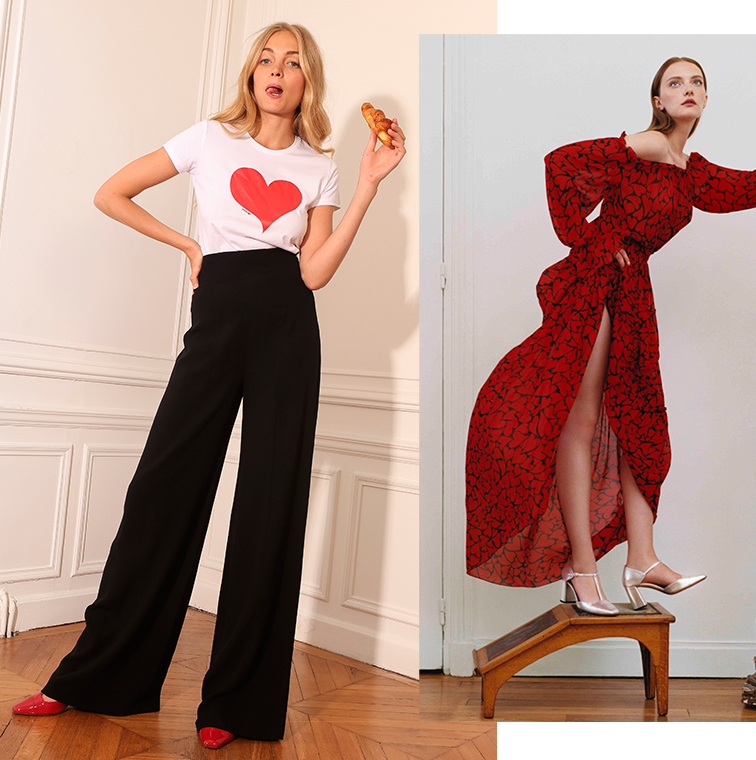 You are going to adore Mirae, its kid sister in digital version and a globally younger universe. Tara Jarmon asked her daughter Camille and stylist Edith Cabane to imagine a solar and ultra feminine collection, available only on the web during pop-up stores to look out for.
Irresistible: wardrobe almost borrowed from the Spanish flamencas with a vaporous dress printed with hearts (€185), flare pants that make legs look much longer (€175 ), very geometric Mary-Janes of sixties inspiration (€175 ) or a leather bag with a large pompon (€215). Ol !
If you like Eric Bompard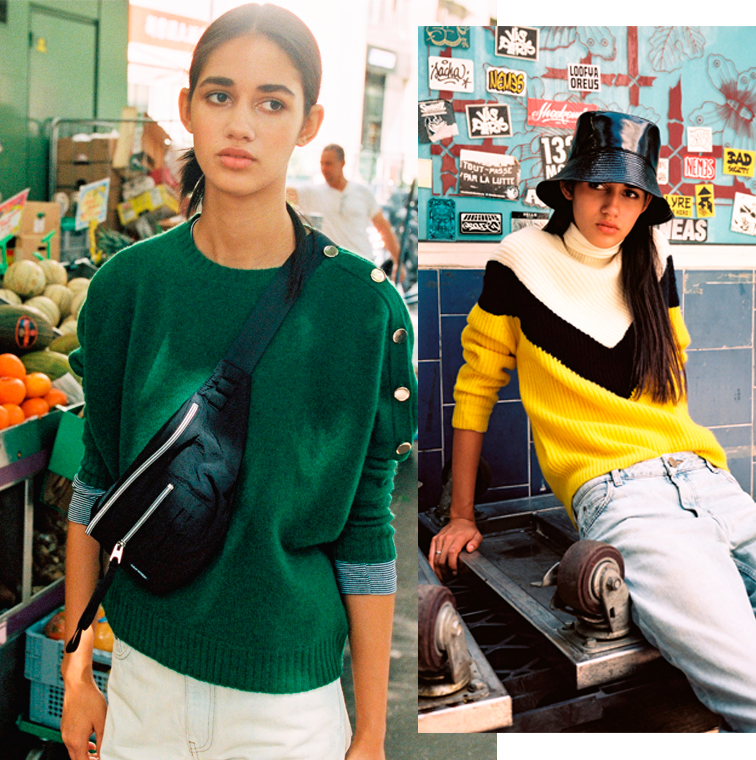 You are going to adore From Future, the brand new label of soft cashmere pullovers  at mini prices created by the cofounder of Kookaï. The principle? Choosing the same cashmere form Mongolia as the leading houses, and reducing the margin to a maximum by wagering essentially on the online purchase. Shopping addicts can also try the models in real life in the lovely boutique of Saint-Germain-des-Prés, freshly inaugurated.
Irresistible: a collection of pieces from 2 to 10 threads in classic colours or resolutely pop featuring a 6-thread chick yellow pullover with a round collar (€89), another 4-thread in three colors (€119), a 4-thread bonnet with ribbing (€29), or an embroidered hoodie (€99 ).
54 rue de Rennes, 75006 Paris. www.fromfuture.com
If you like Topshop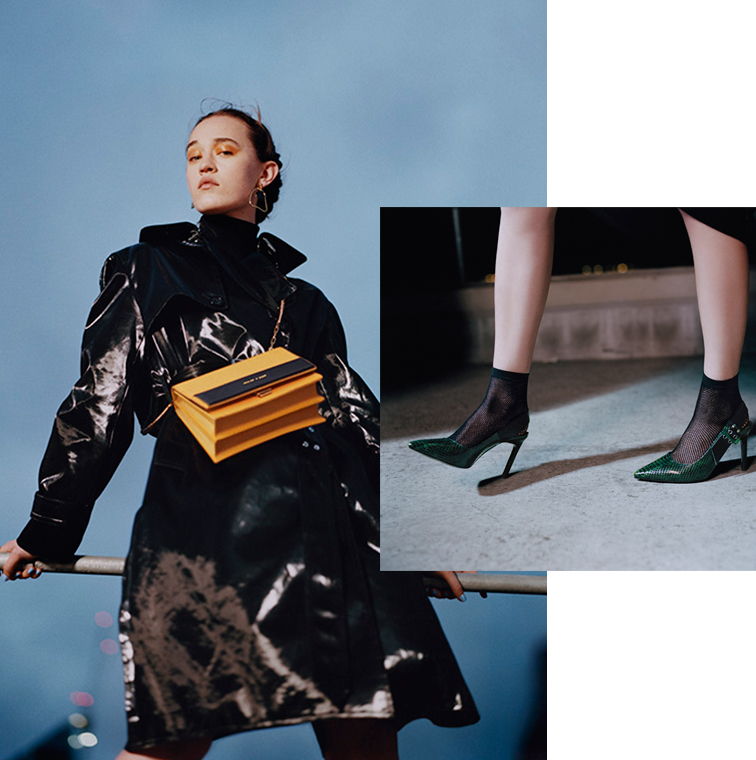 You are going to adore Charles & Keith, the great label for accessories at mini prices straight from Singapore. Because it's an established fact: Asian fashionistas (Yoyo Kulala, Tiffany Hsu...) are automatically the most stylish of fashion week. Aside from their racy elegance, we dream of wearing their bags, jewellery and accessories. So we can now take advantage of the arrival in Europe of this big machine they are all wild about.
Irresistible: bluffing rock and chic accessories, capable of boosting an outfit with a small studded orange bag (€6), work of art necklace (€39), boots of architectural inspiration (€115)…
If you like & Other Stories
You are going to adore Musier, the new label totally in keeping with the times by fashion de Instagramer Anne-Laure Mais, more known under the name of Adenorah. Or the wardrobe of a Parisienne during the Swinging Sixties strolling through London. A big success!
Irresistible: a collection of seventies inspiration featuring corduroy velvet, hounds tooth motifs and tartan prints, pair on pink corduroy pants (€135 ), an ultra sexy double-breasted tuxedo dress (€220), a hounds tooth jacket (€220) or leopard pumps (€165). A chic ensemble, a tad decadent, here is the key to a rock and stylish silhouette.
If you like Chloé et Céline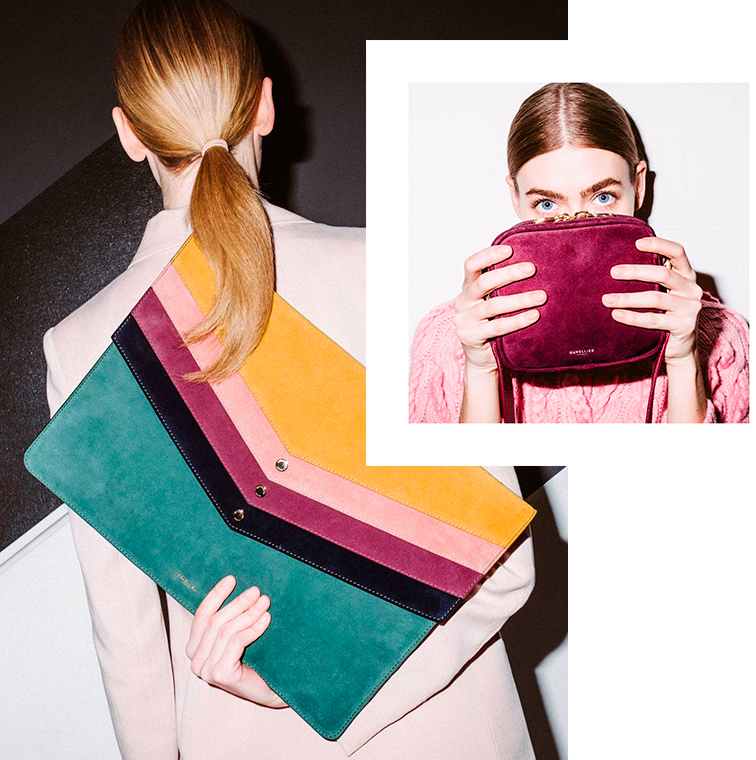 You are going to adore Demellier, the label of personalizable bags from the other side of the Channel with cuts worthy of the leading leather goods brands. With her couture accessories, it's not surprising the Mireia Llusia-Lindh, Brit' by adoption, seduced Meghan Markle, Pippa Middleton and even Beyoncé who never go anywhere without their neo it-bag.
Irresistible: darling handbags with the Oslo rose in half-moon (€420 ), the Mini-Venice with a pompon (€375 ), the Athens with python effect (€375) or the maxi Hoxton pouch with strong fashion week potential (€245).
If you like Sézane
You are going to adore Flolove, the romantic brand of stylish Parisiennes founded by Florence Rouchon (ex collaborator of Karl Lagerfeld). Impossible not to have encountered on Insta her pretty shirts in denim embroidered with daisies. A dream come true !
Irresistible: delicate and vaporous clothing inspired by nature and flowers with a embroidered denim shirt (€165), a delicate white blouse (€155), a dress in black lace (€198) or a high waist flare pair of pants, deliciously retro (€185 ).
Also discover the star Fall silhouettes and the must-have accessories.