Minimalist, modern and chic in all circumstances, display your purity with our total white look selection.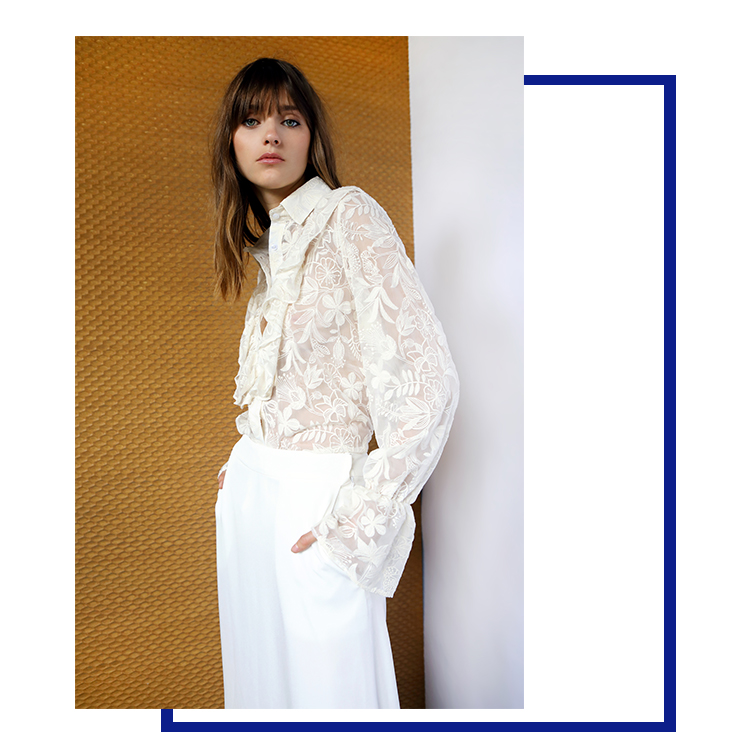 Ultra embroidered shirt in 70s mode with xxl falling musketeer sleeves associated with a large pair of suit pants. Or how to make the disco years look trendy!
Oud, shirt €480 and suit pants €365
Available in Oud points of sale, for more information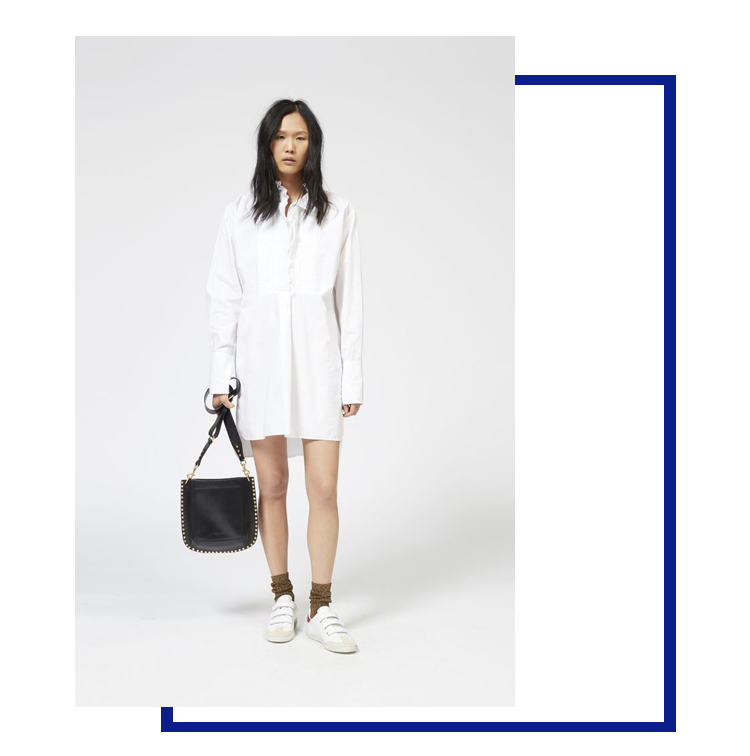 Isabel Marant or the beauty of simplicity: an embroidered shirt/dress becomes the summum of chic with exquisite cuts and details.
Isabel Marant, € 270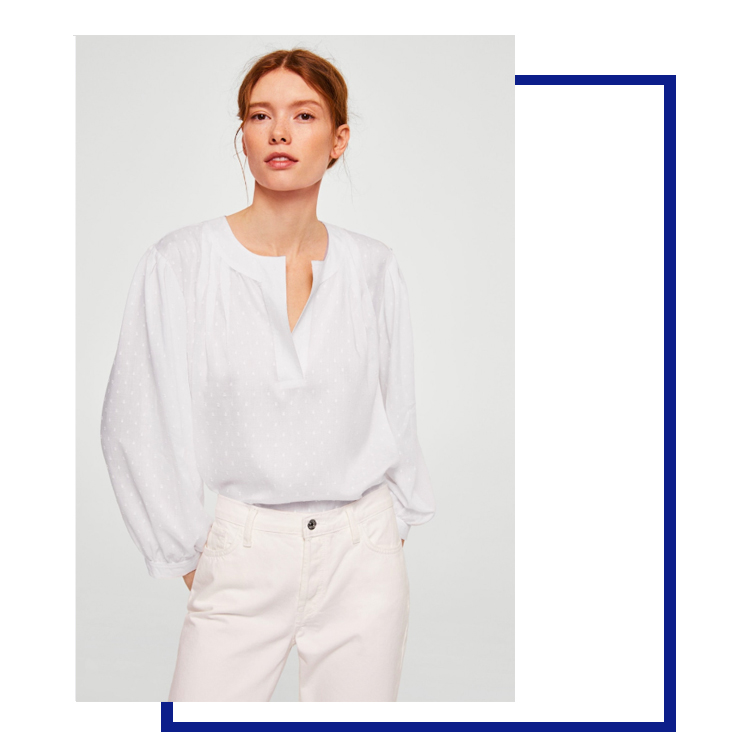 A light white blouse with plumetis dots, to be consumed without moderation and matched up with a pair of white jeans to play the total look.
Mango, €35,99 soldé €17,99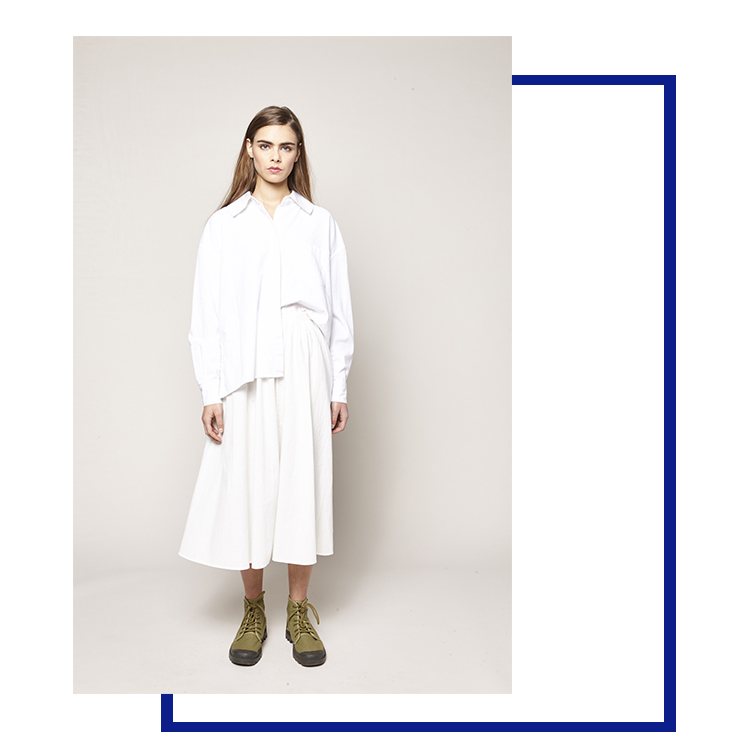 Overlap a XXL shirt with a high waist pleated white dress. A modern and angelic silhouette.
American Vintage - Shirt, €85 on sale at €59.50
THE ULTRA MODERN OVERALLS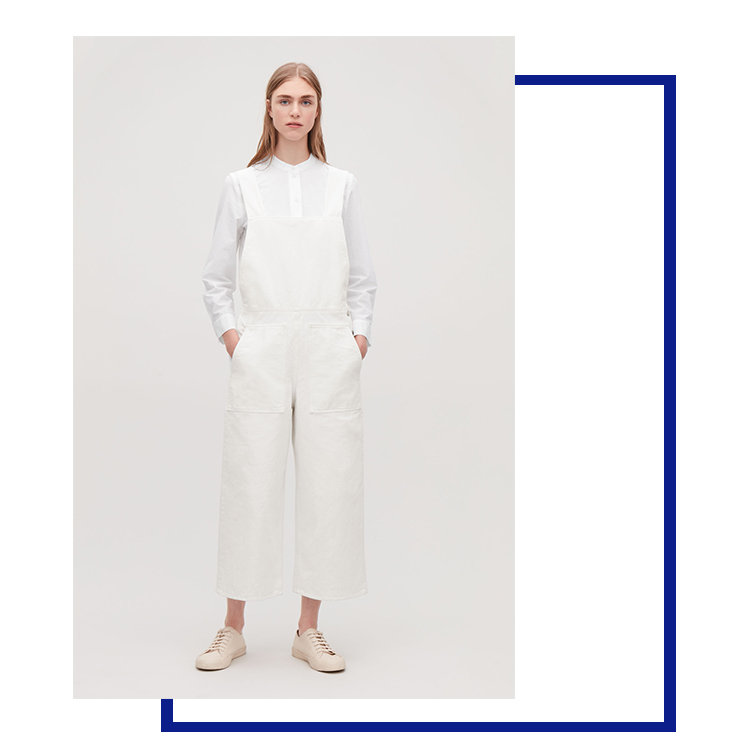 The monomaniac label of hipsters is making a comeback with these modern overalls in denim as white as snow. A real must-have.
Cos, €99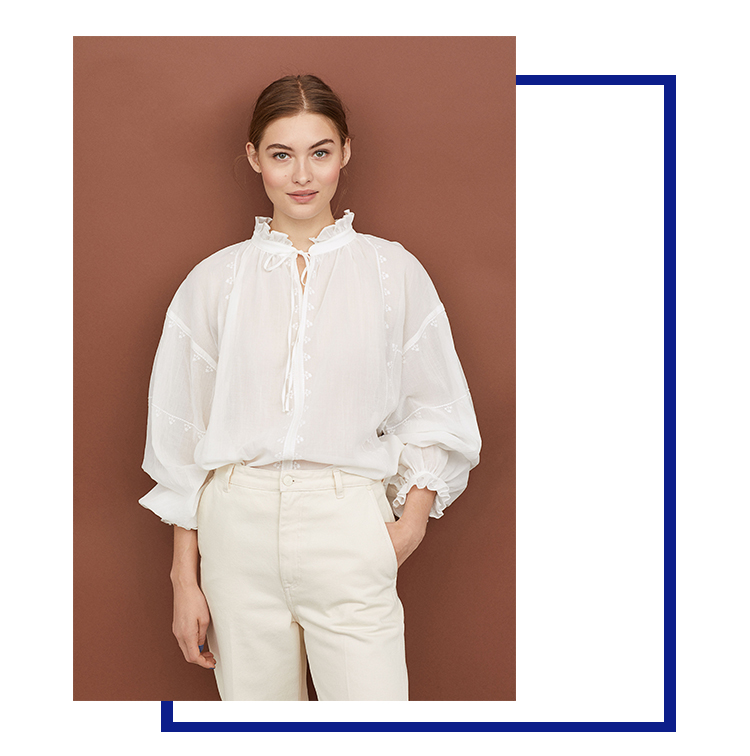 The small crumpled, embroidered, ultra light and vaporous blouse that will be your partner all summer long.
H&M, €39,99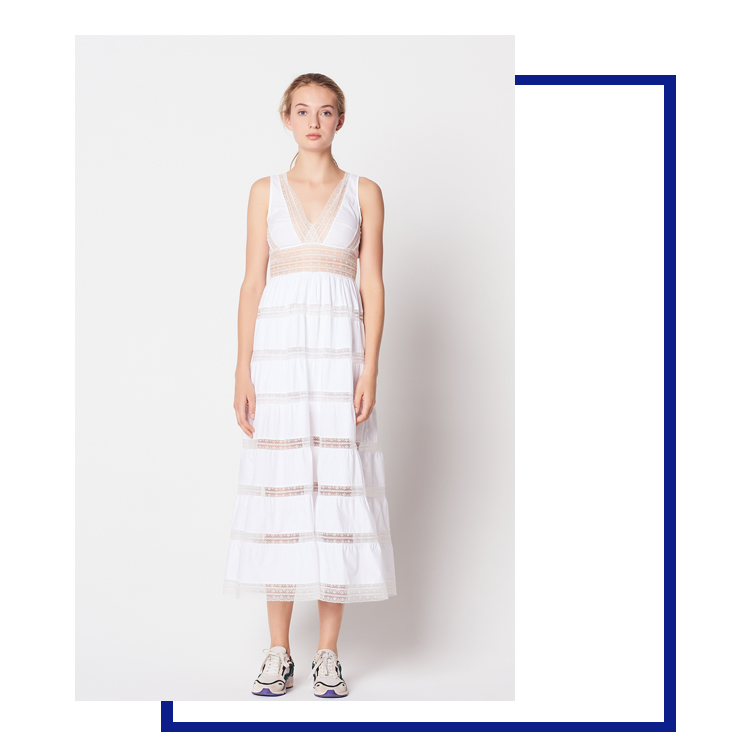 The freshness and voluptuousness of this backless dress with rather daring transparencies make it ideal for warm summer evenings.
Sandro, €265 on sale at €185.5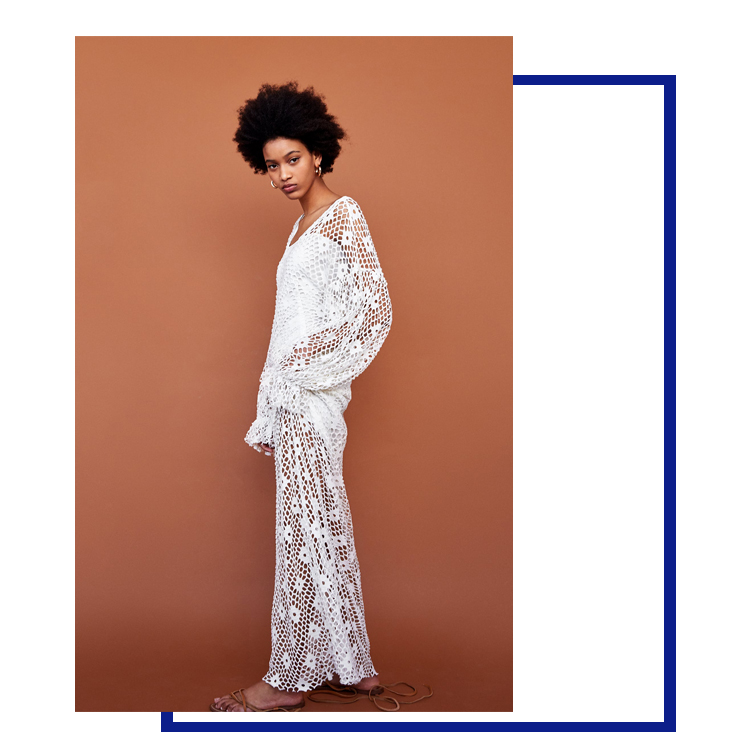 The long white mesh dress with lining. Ideally worn with a basket to be a Provencal mermaid.
Zara, €39.95  on sale at €19.99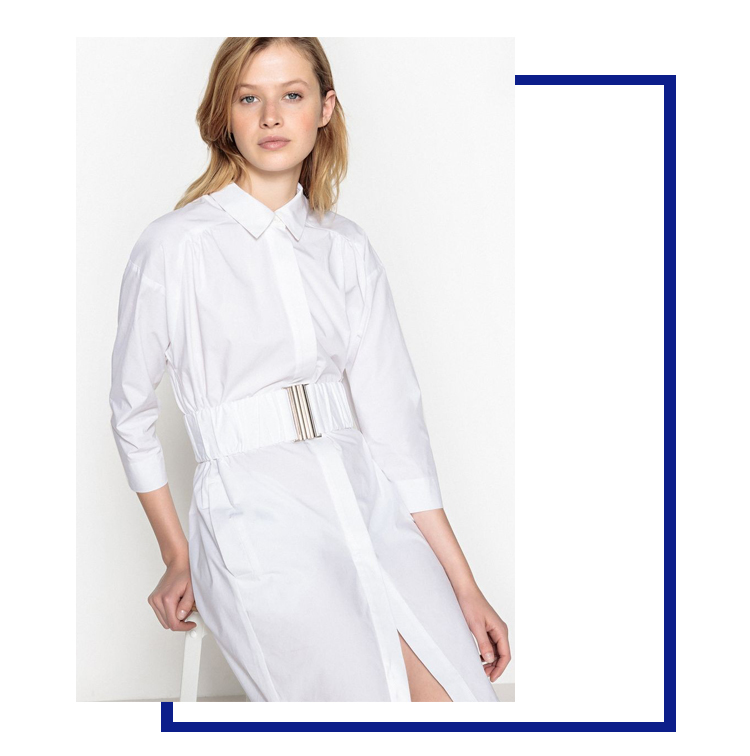 A shirt-dress with an ultra large belt that will give fashionistas a cinched waist at a very affordable price.
La Redoute, €49.99  on sale at €10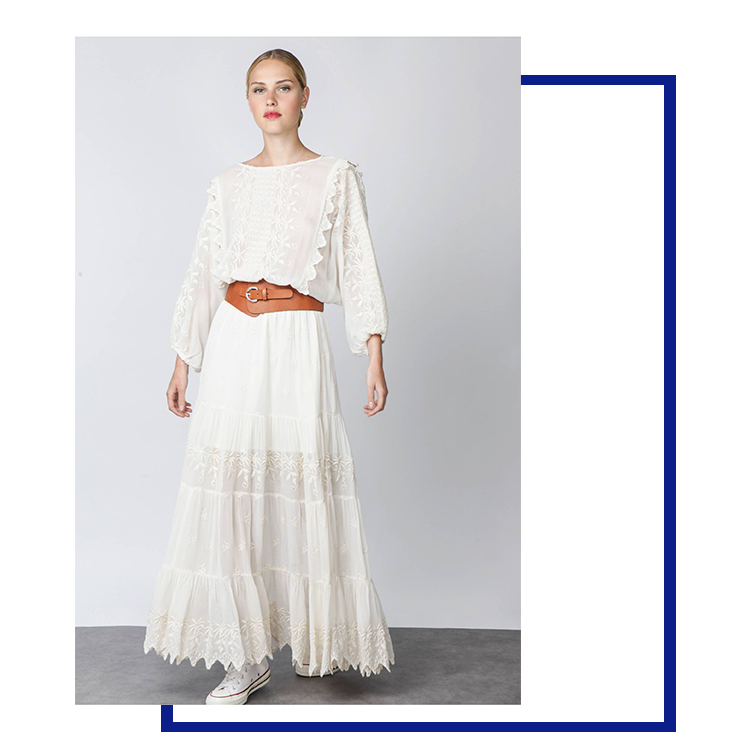 A long dress embroidered with limitless elegance. To be associated with sneakers to break the innocence of this look
Les Petites, €250 on sale at €175