Knitwear is the star piece this season. Thirty years after the mohair pullover of Anne Sinclair, the large pull-over is making a comeback and is proudly worn as a strong item. Hurray for chic knits— with ruffles, oversize, pearls, sequins or fur. Our selection at friendly prices.
Blue with glitter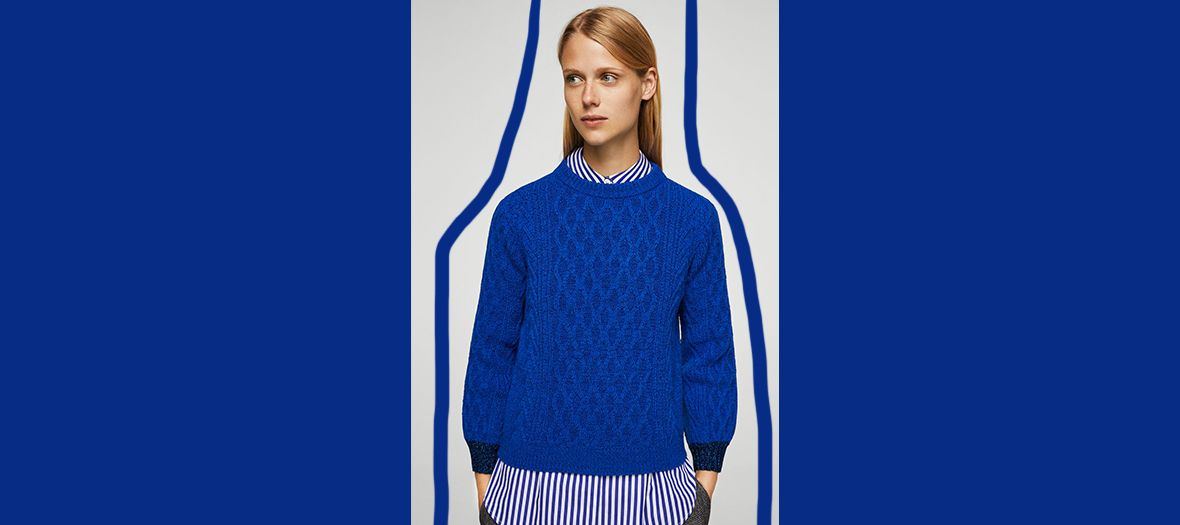 With its hard blue and its glitter detail on the sleeves, it's the absolute joker to whip out for a glowing complexion. Match it up with a long white shirt that sticks out from the collar, sleeves and waist. Foolproof.
Pullover in cable stitch knit, Mango, €39.99.
Cable red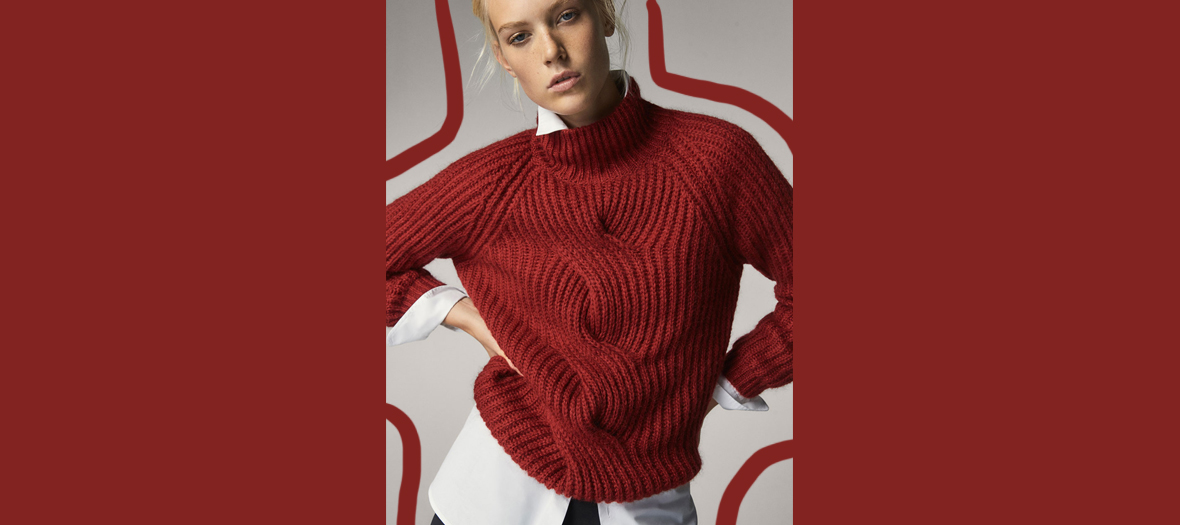 Totally posh, the cable stitch knit of this pullover stands out thanks to its pretty brick red hue. To enhance its semi-high collar, try adopting the XXL earring, preferable golden.
Pullover with semi-high collar in mohair, Massimo Dutti, €79.95.
Green with puff sleeves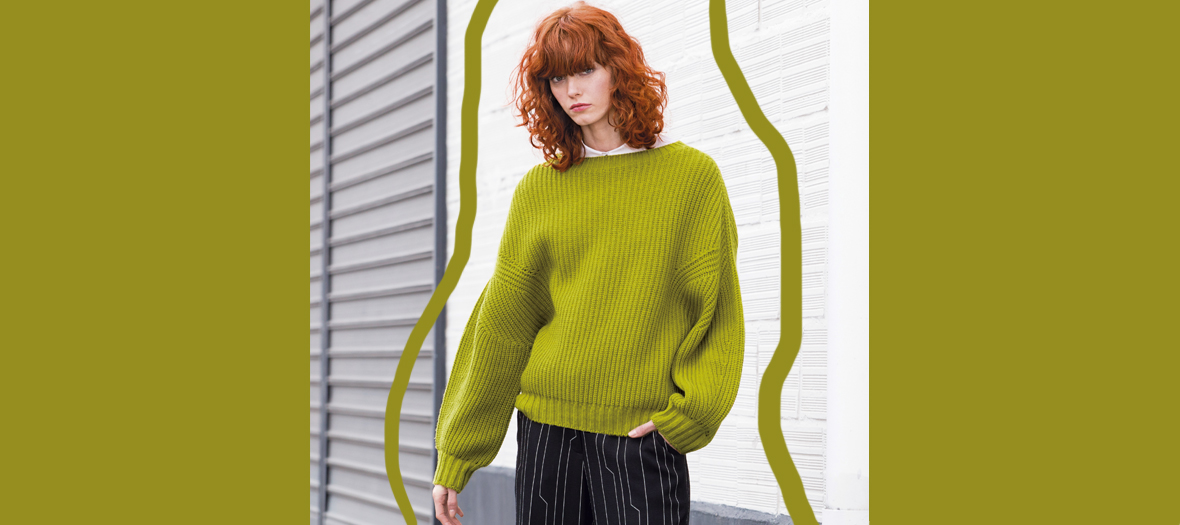 Dare a pistachio green. Hard to wear? Not at all: it matches perfectly with a white pair of pants and gives glow to pale complexions.
Pullover (Givre) in mixed wool, Cop Copine, €99.
Jacquard galore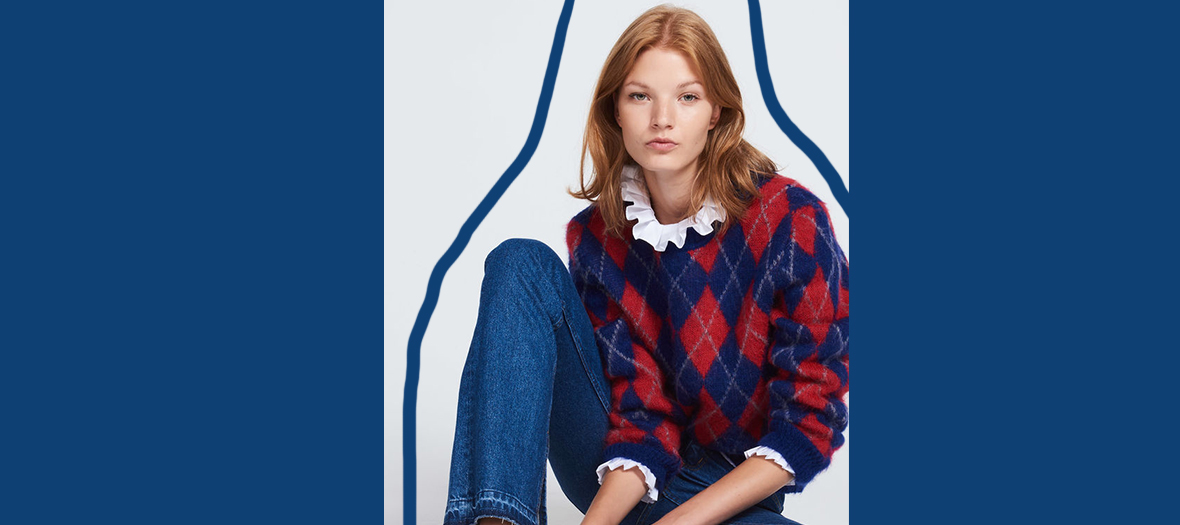 Two-tone and ultimately stylish, this pullover with red and blue lozenges is brightened up by a cute white collar that sticks out and couture moccasins.
Pullover with blue and red checks, Sandro, €195.
The large oversize pullover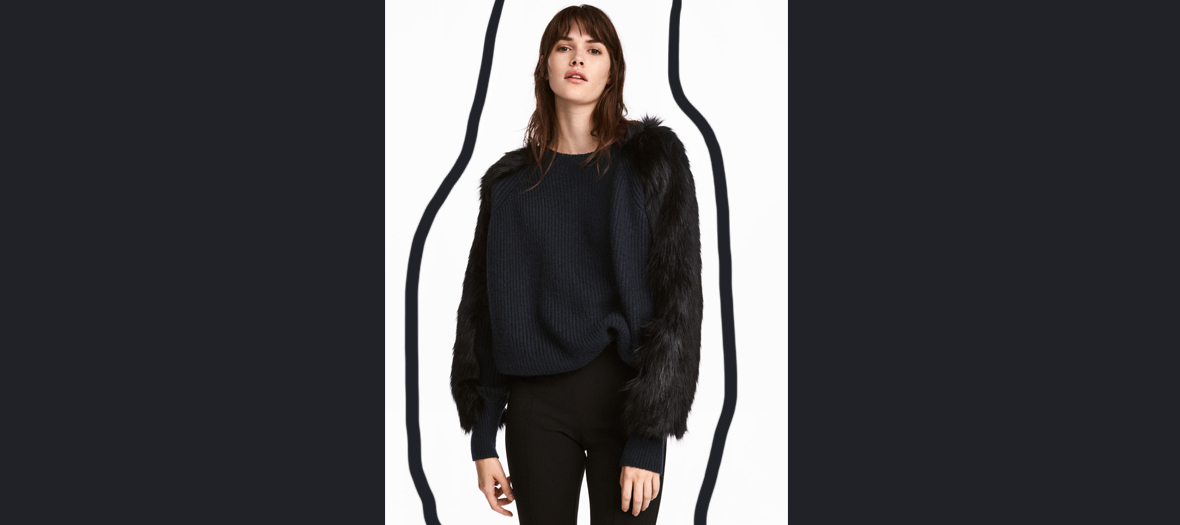 Here is a super stylish pullover. With its furry sleeves and warm navy hue, it is to be associated with a leather skirt and pumps to attend a social event without catching cold.
Navy knit pullover with sleeves in faux-fur, H&M, €39.99.
Pop fuchsia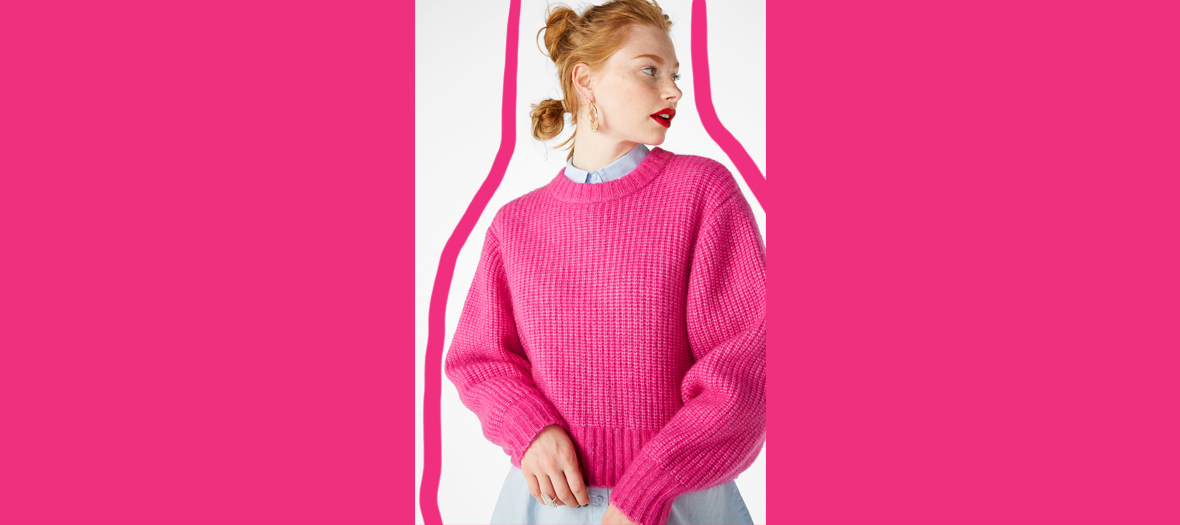 We insist: fuchsia pink is THE fashion color for this Winter, also ideal to give color to pale skin. Worn with a pair of light blue high waist jeans and a cute pair of boots, it conveys an ultra modern look.
Fuchsia knit sweater, Monki, €45.
Emerald with buttons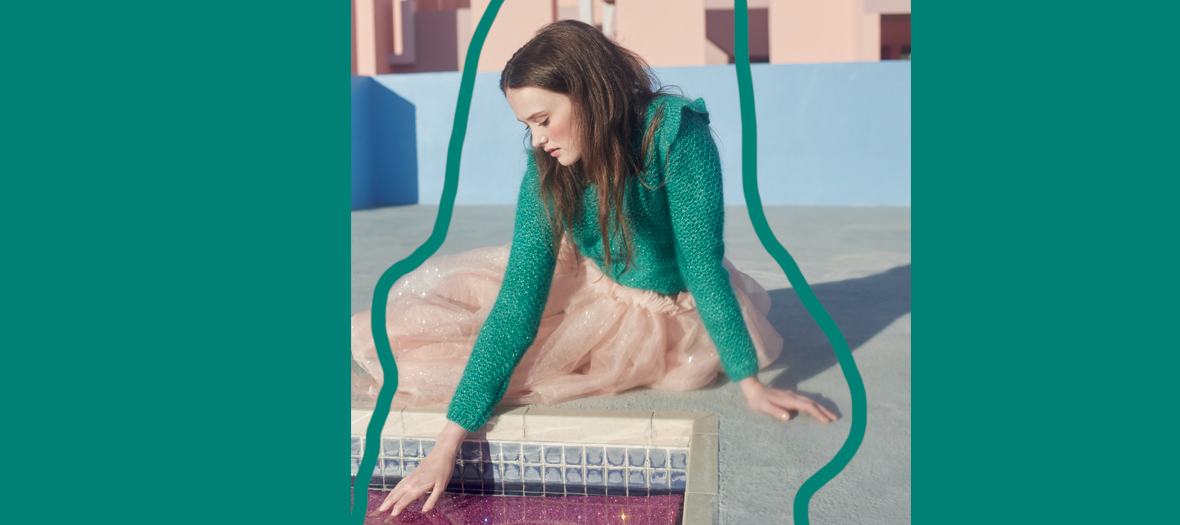 Bright emerald green conveys fairy tale allure to an adorable cardigan with buttons. Here is the perfect warm knitwear to slip in your bag and team up with cute shorts and sneakers.
Emerald Cestin cardigan, Des Petits Hauts, €169.
More cream than white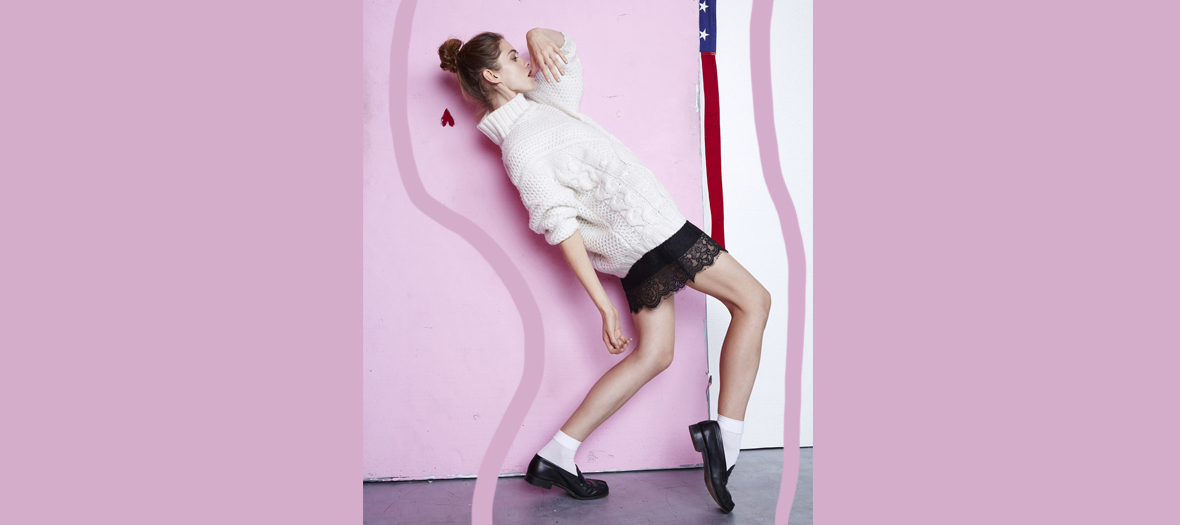 Indispensable, Daddy's big cream cardigan to chill in the sofa. This season, it is worn oversize on top of a little dress and with thigh high boots, to give a feminine touch.
Off-white sweater in heavy knit, School Rag, €89.
Candy pink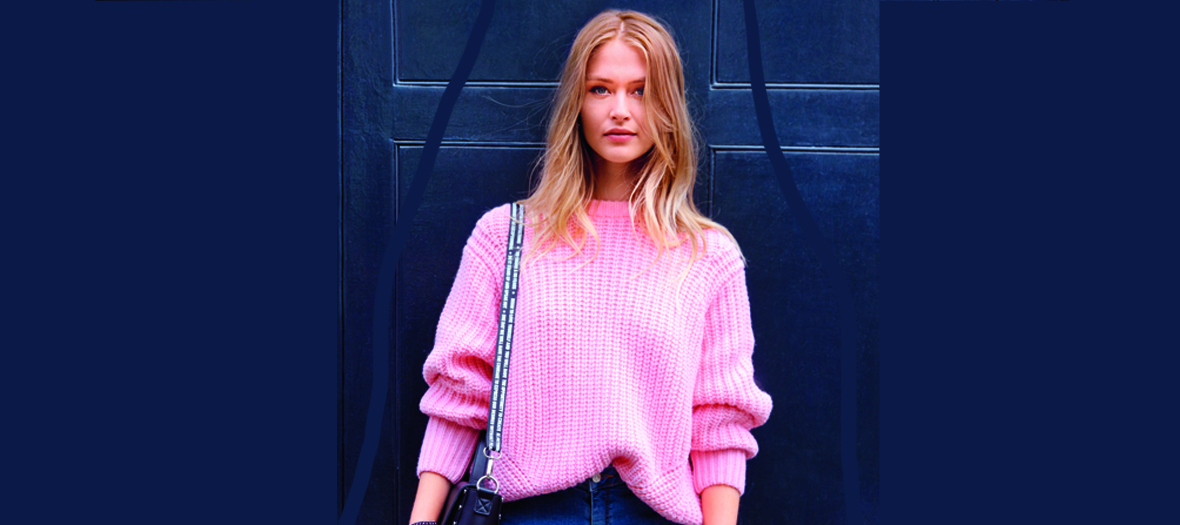 Not corny at all, the soft pink pullover teams up this year with a denim miniskirt, to be worn with a pair of studded moccasins and bobby socks.
Pullover in pink heavy knit, Pimkie, €35.99.
Snappy blue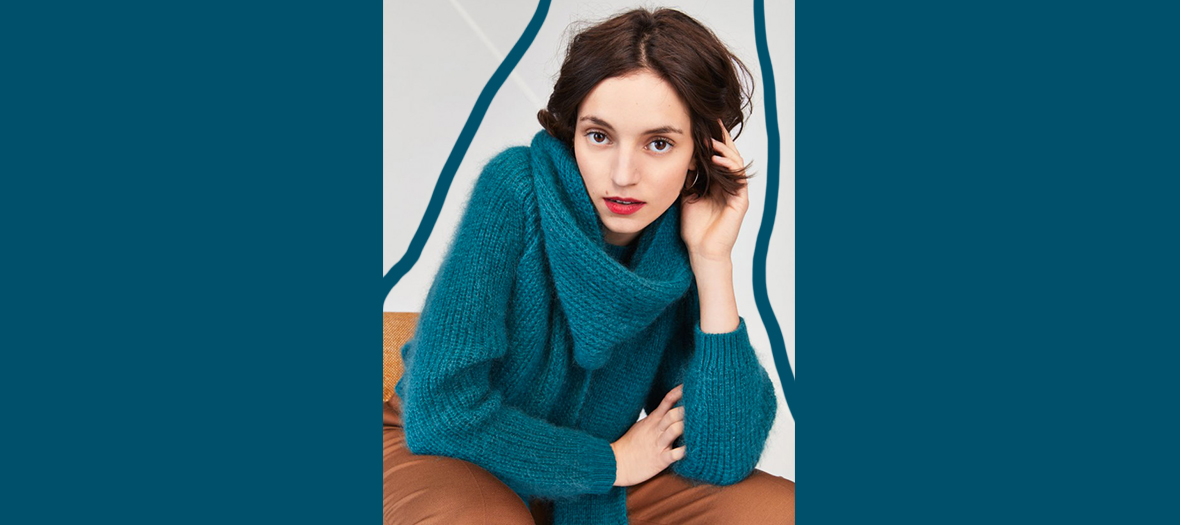 All the personal shoppers will tell you: duck blue offsets pale complexions. Think of a carmine red lipstick / nail polish to increase the effect.
Emerald knit in mohair, Tara Jarmon, €230.
Color block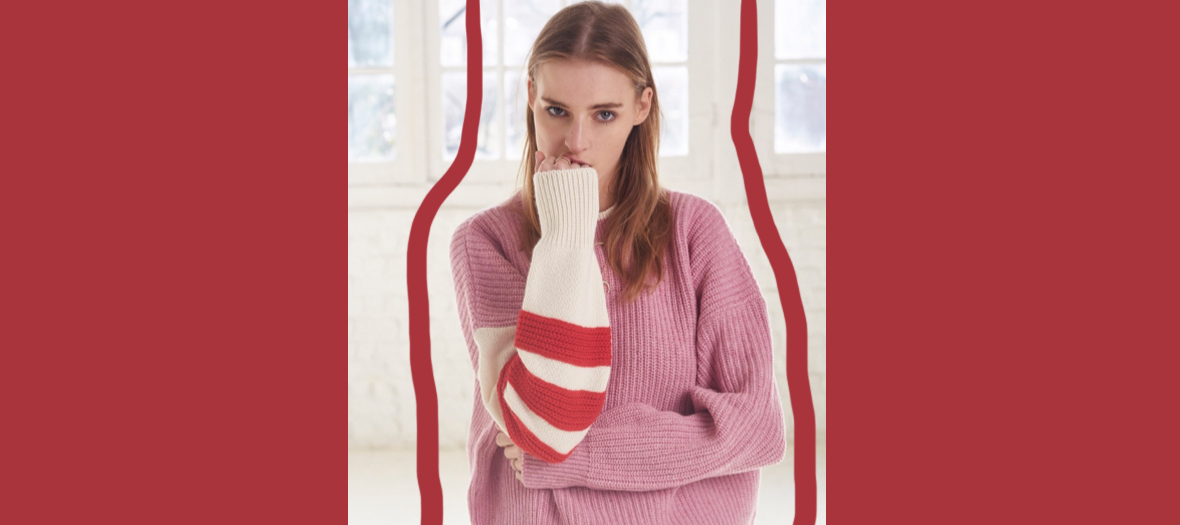 With its three-color sleeve and perfect cut, here is a snappy looking pullover. In other words: the new best friend of your fave high waist jeans.
Pullover in pink knit with red and white details, Valentine Witmeur, €260.
Hot red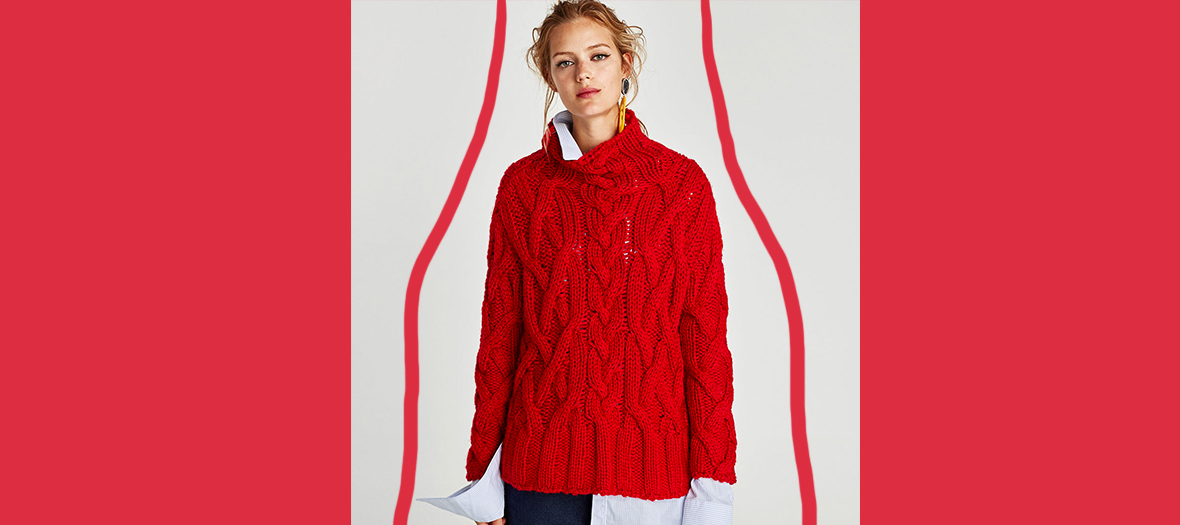 The fashion must for the season: wrapping yourself up becomes trendy in an oversize pullover with devil red large stitches. Allow the collar and the sleeves of your shirt to show and play it close to the body on the lower part.
Oversize cable stitch pullover, Zara, €39.95.
Countryside beige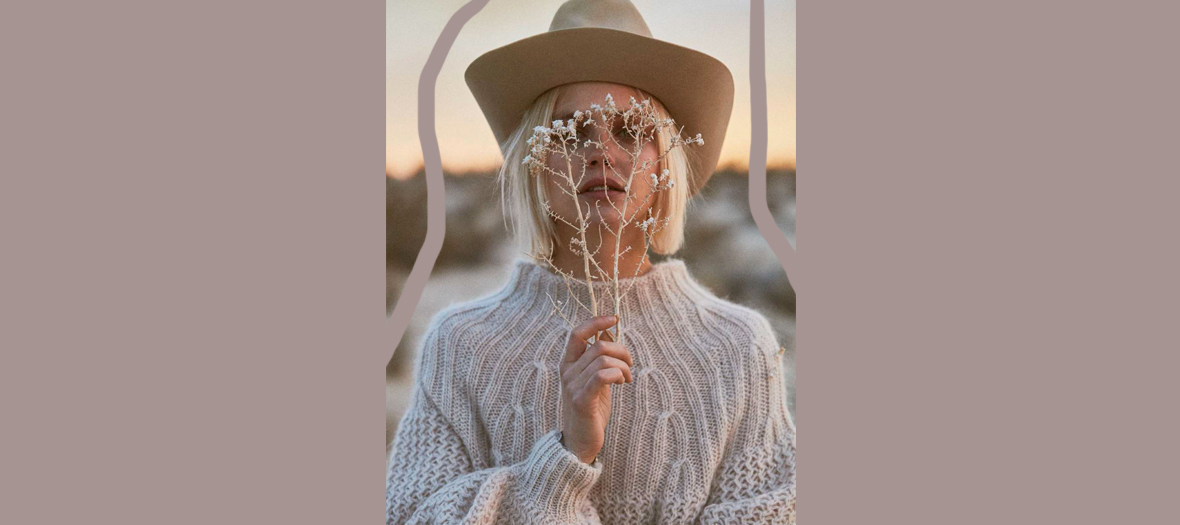 This model is to be worn during a country weekend, with a pair of jeans and good looking leather boots. Can you see yourself by the fireplace?
Tennessee knitted pullover in mohair, My Sunday Morning, €240.
Also discover the pullovers to adopt as soon as possible.