It is in the heart of the Marais that the Alaïa Foundation works for the posterity of the eponymous couturier. Rue de la Verrerie , in this place where he lived, the Foundation houses a splendid exhibition illustrating his duet with the photographer Arthur Elgort : an accomplice four-hands against a backdrop of the 80s , embodied by the most beautiful top models of the era.
Arthur and Azzedine
One was born in New York , the other in Tunis . One aspires to become a painter, the other plans to become a sculptor, but it is ultimately in different disciplines that the two men fulfill themselves.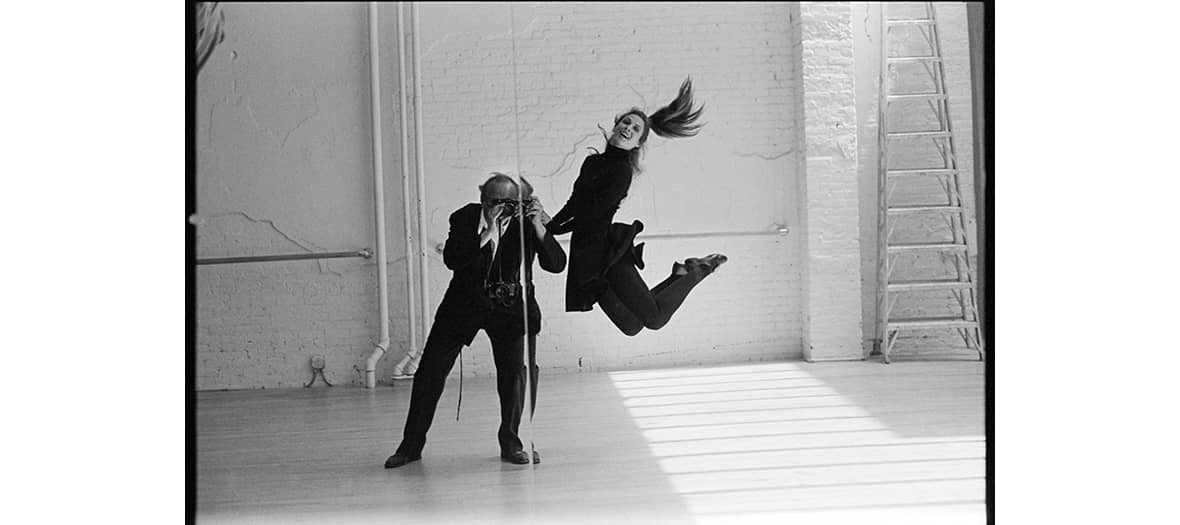 Azzedine Alaïa dreams big, and leaves for France with the aim of conquering Paris . He then became the private designer and confidant of the ladies of the upper class ( Simone Zehrfuss , Louise de Vilmorin ), until Thierry Mugler himself encouraged him to become a designer at the end of the 1970s.
At the same time, Arthur Elgort swapped his Polaroid for a Nikon , and never stopped expanding his field of photographic experimentation. Vogue magazine wins at him: in one year, his photos and his reputation spread like wildfire throughout New York , and success is there.
A meeting at the top
Inevitably, the paths of the two masters cross in Paris. Both show a rigor that never fails, and together indulge in the game of innovation: the world is in motion, their work too.
The bodily momentum of Alaïa 's sublime muses ( Naomie Campbell , Christy Turlington , Grace Jones , etc.) gives life to her creations, which Arthur Elgort immortalizes in black and white. His photographs reveal with virtuosity the transience of a gesture, and the sublime impulse of the clothing that accompanies it, so much so that we no longer know which of the two (creator or photographer) is praising the other.
A wandering reverie from another era
Meet under the Glassworks to discover the scenography of this exhibition. The dialogue between fashion and photography is explicit, and sublimates the professional and friendly relationship of these two personalities.
In each photo, an 80's muse wears the creations of Azzedine Alaïa . The corresponding pieces (dresses, coats) sit proudly alongside these superb shots: the opportunity to contemplate them in full motion on the sublime bodies of the models wearing them in the photo, and frozen in real life for the staging, in order to better admire the details and perfection of these masterpieces.

Azzedine Alaïa, Arthur Elgort - In freedom , until August 20, 2023 at the Alaïa Foundation , open every day from 11 a.m. to 7 p.m.

Also discover Couture kimonos at the Musée du Quai Branly and street art comes to the town hall in Paris