After the obsession with the Mont d'or or the passion of reblochon , these cheeses are literally the new stars of high-profile tables and lovers of good products. Tour of the new dairy specimens from the French terroir promoted by the French dairy industry ( Cniel ) which are on the rise.
The Truffle in 2.0 mode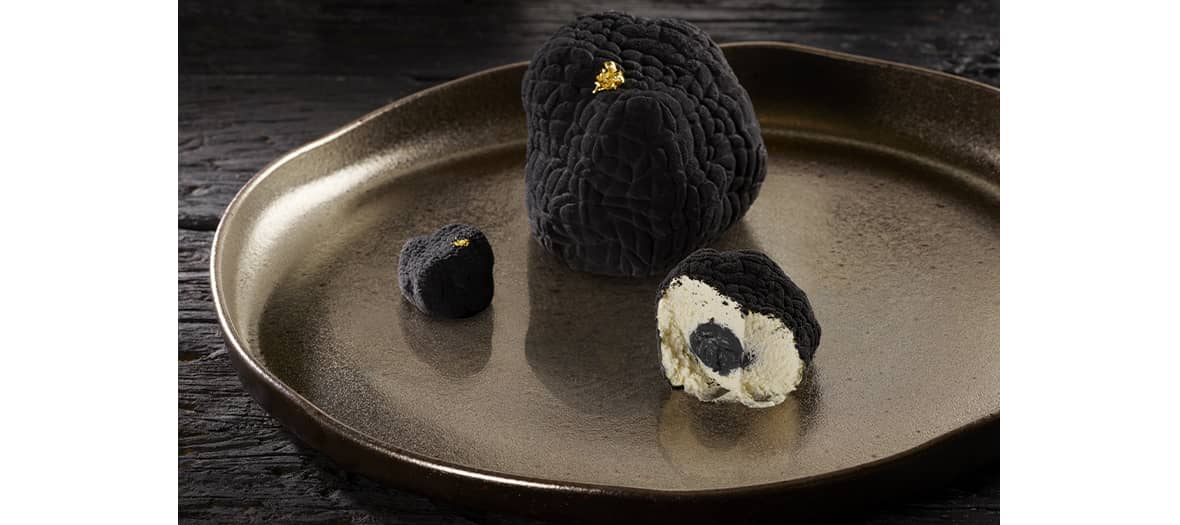 Here is the ultimate rife snobbery of the season that foodies are raving about! Behind this super sexy food collab, the big names of French artisans: the Toulouse cheese maker Olivier Chavanne and the pastry chef everyone is talking about François Daubinet , exclusively for Petrossian . It gives a creation halfway between refiner cheese and dessert, which works the texture of truffled brie in a composition worthy of a cloud ...
Stylish advice: opt for the XXL version of the Truffle (8 people) for a festive dinner, an ideal alternative to replace a log for dessert if you are not very " sweet tooth ". All to taste with fig jam, advises François Daubinet .
24 € the Truffle for 2 people. Until February 28. 115 € per Truffle for 8 people (only until December 31). Exclusively in Petrossian boutiques : 38 rue de Sèvres Paris 7th, 18 bd de La Tour Maubourg Paris 7th, 106 bd de Courcelle, 17th and 128 rue de la Pompe 16th.
The Pavé Toulousain has it all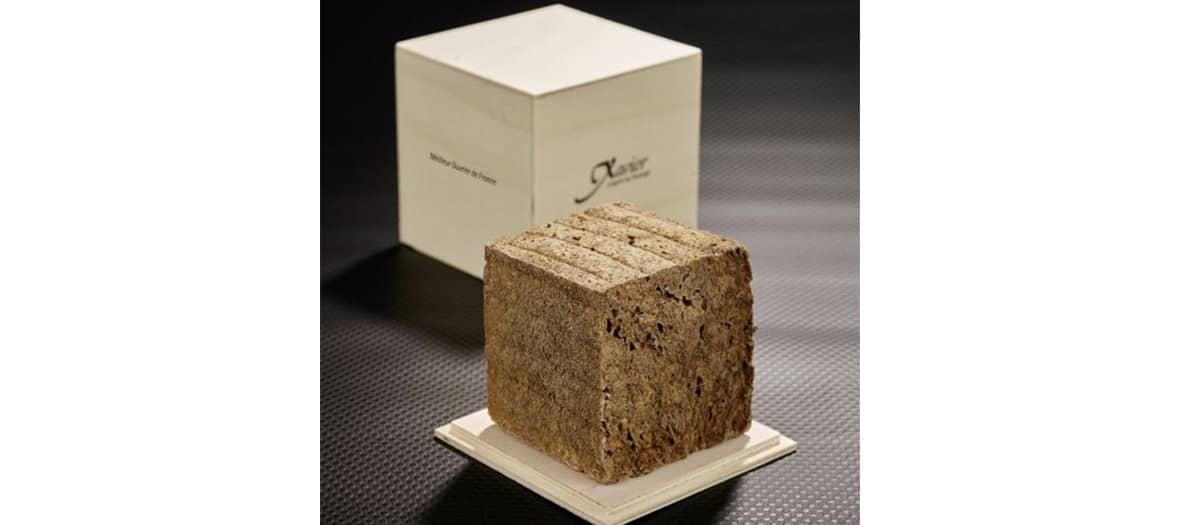 It's like the new gold bar for dairy products. A 700g pavé served in a sublime wooden box, a pure creation of François Bourgon from Fromagerie Xavier in Toulouse , who joined forces with the producer in Aveyron to create this "very farmy, very earthy and melting cheese with superb earthy aromas. Its fairly dry paste and its long ripening make it a cow's cheese with real farm style ", explains Delphine Plisson , who is fond of it.
Stylish advice: follow the tips of Delphine who sells it at Maison Plisson : " Toulouse pavé is eaten in very thin slices. We first eat the dough before attacking the crust, to enjoy with a rye pie. "
The Pavé Toulousain : 25 €
The comeback of Roquefort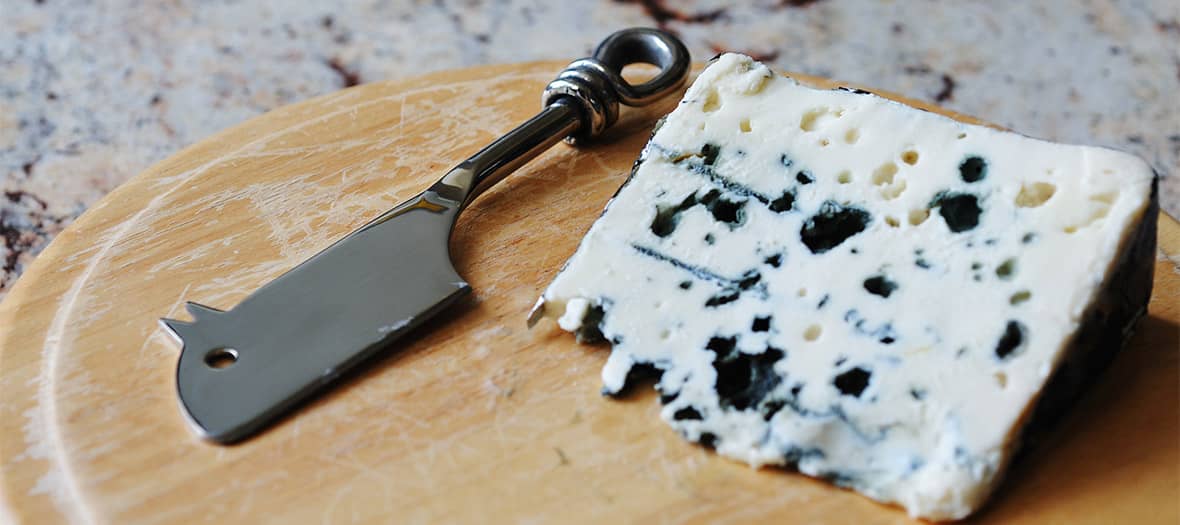 For a while, this raw sheep's milk cheese from southern Aveyron is making a huge comeback, explains Marie-Anne Cantin , MOF and supplier of Monoprix Gourmet . Each blue has a real typicity, an almost unique taste since there are nearly 1000 kinds of strains of penicillium roqueforti : " Ours works very well because we find a smooth and slightly buttery taste at the level of the flower ". Truly a bestseller this year ...
Stylish advice: enjoy it with lightly toasted apricot bread and fresh pears to stay in line with the season.
Roquefort AOP Monoprix Gourmet : € 2.35 for 150g
The new reign of brie with candied chestnuts and buckwheat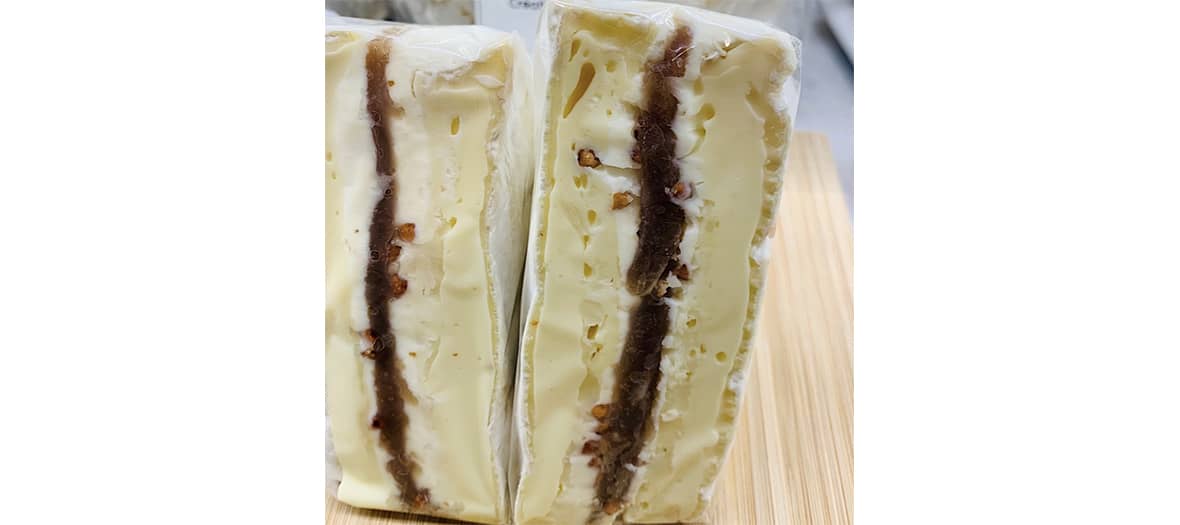 After the obsession with truffles, brie turns to other associations such as Taka & Vermo , which captivates the 10th. The holiday hobby of this committed, creative cheese factory that supports raw milk farmers? A Brie de Nangis stuffed with candied chestnuts and roasted buckwheat, at the border between cheese and dessert. Yum...
Style tip: devour it with Miller's English Date and Plum Toast.
Brie with glazed chestnuts and buckwheat , € 9.95 per 250g at Taka & Vermo, 61bis rue du Faubourg Saint-Denis Paris 10th.
And also :
L ' Ecume de Wimereux , a forgotten Côtes d'Opale cheese that is making a comeback
After the madness of the smoked or truffle raclette: the morbier cut in raclette is the new rising star to pass in the pan, by breaking a small quail egg on it.
Tomme aux fleurs , a highly Instagrammable little masterpiece.
Christmas fondue , the new star dish of the holidays, provided you spice it up with a mixture of Beaumont de Savoie + Emmental de Savoie + Beaufort, with precious ingredients such as broken truffles, morels and slightly stale nut or buckwheat bread.
Mon Fromage et Moi campaign co-financed with the support of the European Union.