This is the story of a risk reconversion, that ends up crowned with success. Sisters Marion and Pauline Ruilhart worked respectfully in finance and fashion, when they decided to drop everything and launch their brand of herbariums !
The idea? Revisiting botanical albums with a smell of mothballs into stylish mural decorations. Plantes are pressed during 2 to 8 weeks, before being carefully assembled by hand, with the help of tweezers then placed in frames.
The strong pieces? The female fern (€220), the fake philodendron (€220) and dried flowers woven in crowns couronne (€90).
Two years after its creation, the Herbarium brand has organized a number of collabs with important labels (Sézane, Make My Lemonade, Bergamotte…) and is now settling in Paris.
An ephemeral boutique at Batignolles (26 Rue des Batignolles, 75017 Paris, until March 2019), a corner at Bon Marché, and our favourite, a pop-up store in the Marais that regroups the collections of the catalogue and a workshop of dried flowers. Concretely, you choose the format of the frame, the composition and the flowers for a modern, poetic and 100% personalized creation (from 75 to €250). A perfect gift.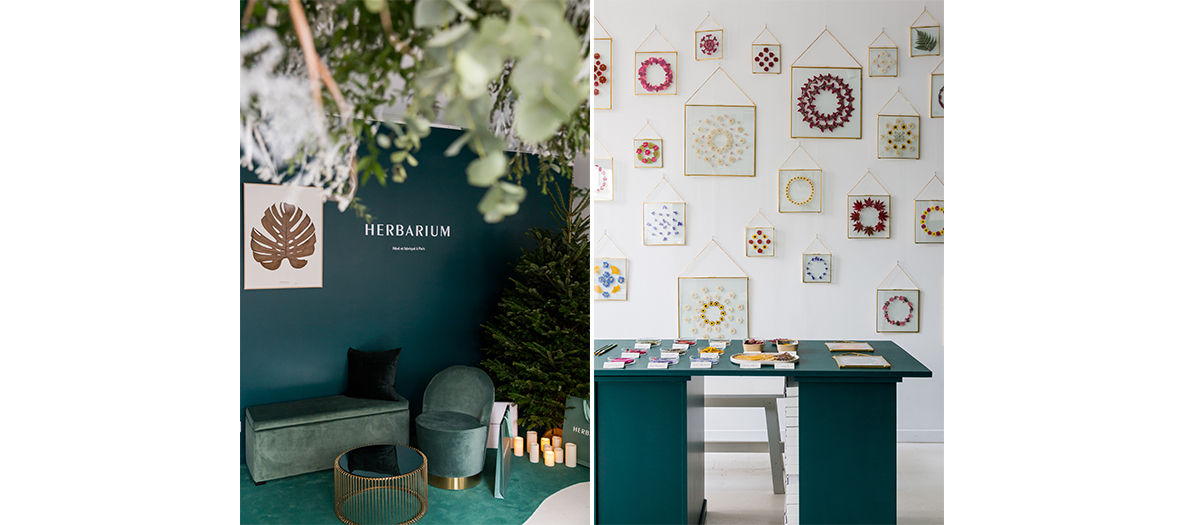 The plus: DIY workshops so you can learn how to create your own herbarium like a pro (by registering, €65).
Pop-up Herbarium, from the 4th to the 23rd of December 2018 at 64, rue de Turenne 75003 Paris.
Also check out the concept-store Make My Lemonade and the new boutique of Alix D. Reynis.